Instruction
Universal baby car seats are fastened with three-point safety belt. These seats can be set in the salons of many different brands of cars. This design is most relevant when there are more than one car.
Using the three-point belt in the vehicle to fasten baby car seats of all groups. Chairs of the groups "zero" and "zero-plus" installed in the rear seat compartment and fastened safety belt supplied car. The safety of the children in the chairs of these groups is provided by the straps, coming in sets of seats.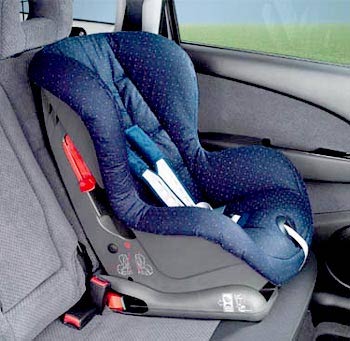 Car seats second and third groups are available at no extra seat belts. The children in the chairs of these groups wear seat belts located in the back seat of the car. Thus, the rear seat belts are used simultaneously for the attachment of seats, and to fix in their child.
Note
The most difficult part when installing a car seat in the car is it the correct mount. Therefore, before the installation of the child car seat, you should carefully study the manual offered by the manufacturer, in his mount.