Instruction
For a start it'll just get the idea that to earn a good salary in the North can the owners of any profession. The days when that was possible are long gone. Today the most profitable industries are oil and gas and timber. In them wages much higher than average. But the work shifts pretty hard, in harsh conditions. You can also get a lot of money, seated driver in one of the mining companies. If you are a happy owner of one of these specialties and not afraid of difficulties, find the Internet addresses of offices of the appropriate companies and send your resume. Note such companies as Gazprom, Slavneft, Surgutneftegaz, "Yamburgazdobycha", "Rosneft", "NNG", Urengoigazprom, "Yuganskneftegaz" and others.
If relevant education and experience you have, but you are very keen to go to work in the Northern latitudes, it is possible to go the other way. Select the city study on the Internet jobs that are in demand there, and go through training in the most needed specialties. Not necessarily to become a driller, it is sufficient, for example, from an ordinary driver to retrain as a driver of special vehicles with a special permit. Not the fact that you will immediately be invited to oil and gas production company. But it is possible to develop the necessary experience to get first to the contractors, at the same time sending a resume in and from time to time reminding about itself. If you have Russian citizenship, a chance to get a job with a salary of 80 thousand rubles is quite large: at the moment in many Northern cities the project works on replacement of foreign workers, of which there are now quite a lot on the Russians.
If you don't want to look for job vacancies yourself, you can entrust it to one of the recruitment agencies. Such firms specializing in sending people to Siberia and the far North, quite a lot of their contacts are widely represented in the Internet. However, do not rush to accept the first offer: there are a lot of companies are scams, preying on the desire of Russian citizens to make money. Choose a proven company with a good reputation, better if it is a network of agencies. Specify, what will be your salary – it's possible that 70 or 80 thousand you will pay only in case of fulfillment of clearly excessive rules, etc. find out whether the employer pays for travel to and watch. By signing the contract, note whether there are items that the Agency ensures the provision of reliable information on vacancies, and in the case of denial of employment after the call will reimburse the cost of travel to and from work.
Advice 2 : How to get a job on a rotational basis
Those who want to earn as much money as possible in a short time, often think about working in shifts in the far North. How to find a job in the shortest possible time, and what difficulties you may encounter during her search?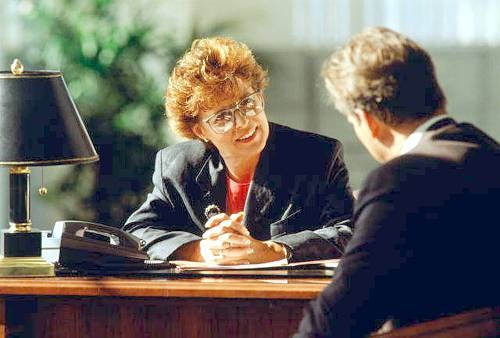 Instruction
Before you start to look for work in shifts, you have a clear idea of what the job is. The point is not whether you are widely in demand in the North specialty or not, and that work in harsh conditions could be potentially dangerous. So before you start looking, go through a full examination in hospital, even if you feel perfectly healthy. Help from doctors you need and for submission to a potential employer if the organization in which you decide to get really serious.
Go to the website http://www.sevrab.ru and carefully read all the requirements for seeking employment on a rotational basis. Read and working conditions, based on the labour code, which must be strictly complied with by any employer. This information will help you if in the process of search of work, or during the first days on the watch you'll be faced with the unfair attitude towards you and your work.
Go to sites that are usually placed want ads and find appropriate jobs. Don't forget to place your ads in which to accurately (and honestly, as North, what is called, no joke), point to all information about themselves, in your opinion, can interest a potential employer.
Contact recruitment Agency with a good reputation and fill in the questionnaire. Please note that recruitment Agency who cooperate with major employers, money for service of the applicant does not take. So if you have asked for some money for providing information about the work, turn around and leave, because information about vacancies is likely derived from the same Internet or is no longer relevant.
Contact the employment center to determine whether the database exchange ore information about working in shifts. Usually serious organization willing to cooperate with the state employment service. And today is, perhaps, the only way guaranteed to get on the end of the watch all the hard work earned money, albeit not as large as expected.
Advice 3 : How to find a job in the North
In the far North producing natural resources: gas, oil, gold, coal, peat, oil shale, tin, diamonds. The weather conditions were very heavy, so the indigenous people is very scarce and always in demand workers. Mostly work is done in shifts. Large bonuses, Northern allowance, increased pension – all this attracts professionals from all over the country who are traveling to Noril'sk, Khanty-Mansi, Taimyr, Krasnoyarsk, to be able to earn good money.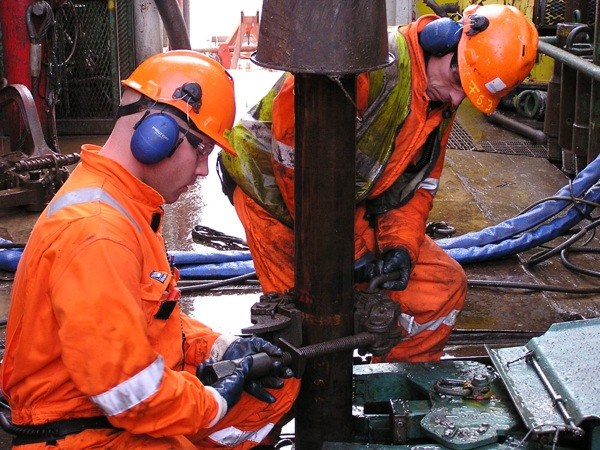 You will need
- ads in the media and on the Internet.
Instruction
The most in demand in the far North men, which can be in the drilling, installation, construction, engineering, welding work. Also required specialists in the transport of goods and workers without a degree. Women under 36 years of age can get the cooks, the vendors, the waitresses.
Find vacancies it is possible, referring to ads placed in the media. In addition, in areas with unstable economic situation where there are no vacancies available at the place of permanent residence, working in shifts in the far North offer labor exchanges and employment agencies of the population.
On the Internet there are many sites that host this kind of advertisement with job offers and list of available vacancies. All advertising ads are the phone numbers which you can call and find out all the information in more detail.
High-class specialists who are familiar with rig may be placed in the media and on the Internet your ad about finding a job in the far North. Potential employers often review the proposals of applicants and offer of work, by calling the above number.
It is also worth sending your CV to big companies: Slavneft, Gazprom, Rosneft, Urengoigazprom, "Surgutneftegas", "NNG".
Often, the employer provides training for its own account worker without a degree. After the preparatory course receive a license to work in the highest paid specialties.
Most employers who work in shifts, paid travel to place of work and back, daily allowance, give a hostel.
Don't forget that easy money in the far North did not earn. Extreme weather conditions, hard physical labor, always moving in relation to the work in shifts – all of this requires great physical stamina and tremendous health.