Instruction
Before you can use red pepper, it is very important to determine its grade. All peppers contain a burning substance capsaicin, but each varieties of content it different. In 1912, pharmacist Wilbur Scoville invented a test to measure the sharpness of pepper. On the basis of this test was created same scale, which is used until now. Pungency pepper Scoville, for example, from 0 to 100, and like him fleshy wrinkled habanero she surpasses 50,000 units.
Hungarian peppersare Long, tapering cone-shaped pepper with walls of medium thickness. Is not only red, but also pale yellow, yellow, pale green. Used for canning, chutney, salsa and fried foods. Dried Hungarian peppers in our country known as paprika. Put it in the famous Hungarian goulash. The stinging of from 1 000 to 5 000 units.
Jabberocky round wrinkled pepper with a fruity taste. The stinging of from 8 000 to 60 000 units. It is made of Tabasco. Use this pepper very sparingly in fresh salsa, ceviche, spicy sauces, curries and Caribbean dishes.
Cherry Chile Similar to tomatoes pepper. Heat from 5 000 to 8 000. These peppers have a rich sweet taste and they are perfectly combined with cheese, they put them in meat stews and used in pickles.
Long and thin Anaheim pepper with thick walls and two compartments. The stinging of from 1 000 to 8 000. They can be fried and stuffed, add chopped in dishes of different national cuisines. Dried this pepper put into soups, added to stews, seasoned with various garnishes.
Santa Technicheskie peppers with walls of medium thickness. Heat from 5 000 to 60 000. Use them in tacos, guacamole and quesadillas, marinated peppers pripravljena roast.
Cayenne pepperLong, curved peppers with thin, wrinkled skin. Can also be green and purple. Heat from 5 000 to 60 000. Most often used dried. It is added to marinades, pizza sauces, soups, curries and stir-fries.
Note
Prepare hot peppers always wear gloves. Avoid to touch your hands in these gloves to bare skin, in any case do not touch the mucosa. It is best to protect your eyes by wearing special glasses.
Useful advice
If you want to reduce the pungency of fresh pepper, remove seeds and partitions.
Advice 2 : How to eat chili
Worldwide chili pepper known and read by lovers of spicy food. After showing in Russia of the television series "Columbo," where clumsy and funny the main character is constantly dined with Chile, this pepper and dishes based on it have earned popularity in our country. But not many people know that this product is both useful and extremely dangerous properties for the body. Correct use of Chile will save you from discomfort and health problems.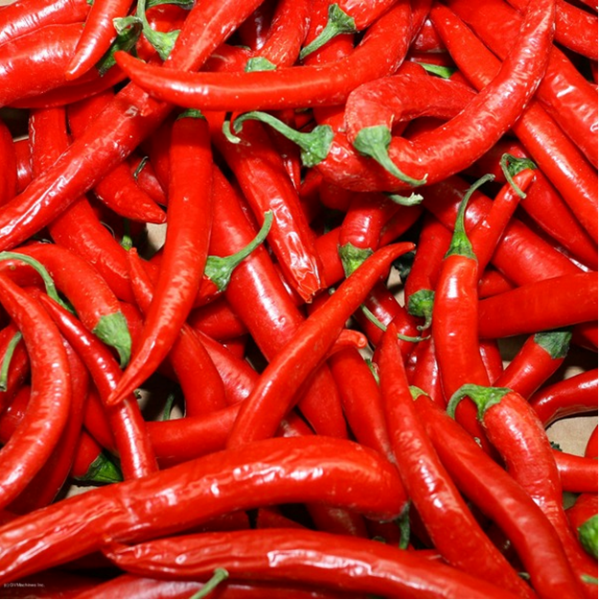 Instruction
The CIS argued that the sharpness of the chilli depends on how you have it cut. Cut Chile lengthwise, you can reduce the severity of, and across, on the contrary, increase. This view is mistaken. To reduce the sharpness of the pepper, remove the internal partitions and seeds. They contain a substance capsaicin, which causes burning.
While eating chili in any case, avoid touching the mucous membrane of the eyes, nose, etc. otherwise you may get severe burns, which is fraught with long-term treatment. Some cooks even use rubber gloves while preparing foods containing chilli. After consumption of such foods wash your hands well with soap and water. In the process of washing drip a little citric acid on hand.
Do not drink chili water, capsaicin is not soluble in it. The best means to neutralize the action of capsaicin are dairy products (or milk protein casein contained in them), fats and alcohol. In the countries of South-East Asia burning from the chili is neutralized with a solution of sucrose in water. Also excellent absorbent can serve as regular bread.
Remember that chili is not a seasoning. It cannot be put in the already prepared dish. The use of Chile as a condiment with the finished dish can cause internal burns of the gastric mucosa and long-term treatment. Chile added to dishes early in the cooking or 5-10 minutes before the end.
Fry dried chilli, to make it more flavorful. But it is not turned in the pan, otherwise it will burn and taste worse.
In a dish, made with Chile, add such spices as cardamom, coriander, turmeric, fennel, cumin. The dish is not only spicy, but flavorful.
Note
The use of Chile people suffering from stomach ulcers or gastritis, is strictly prohibited. At this people with a healthy stomach pepper, used in moderation, improves digestion. Be very careful ordering food from Chile in South America and Asia. The concentration of pepper in the dishes of these countries are ten times more than in the most acute Russian or European dishes.
Useful advice
Moderate consumption Chile will protect your body from germs. It is this property explains the wide use of very spicy foods in hot countries. Eat chili, if you suffer from diabetes. Chili pepper helps to reduce blood sugar levels.