Against the background of a layered look in bracelets and pendants, now the same pair of earrings became an instant classic. Asymmetry – this is a new trend that aims to color your daily images.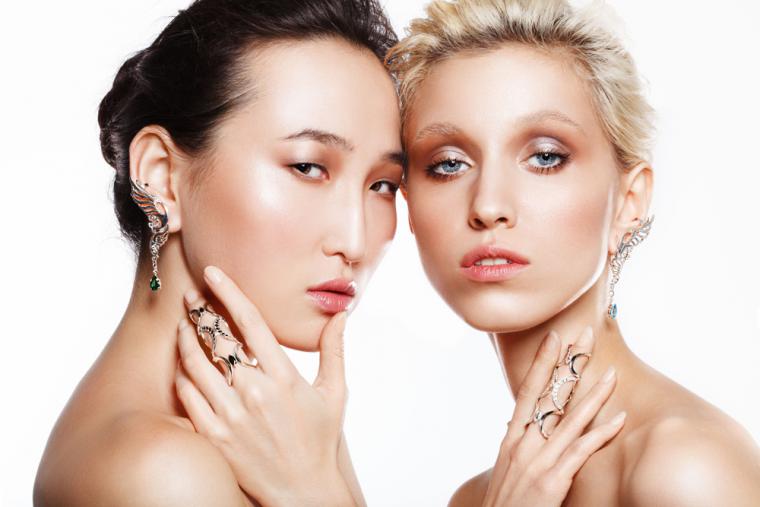 The most important thing in this truly difficult task is to harmoniously combine opposites. You can pick them yourself by playing with materials, forms and bind them to any clothing items. But you can take the help of famous designers thanks to which the leading jewellery manufacturers produced ready-made kits. Despite this apparent simplicity, it is important to know a few simple rules of combination. The main aim of these sets is the emphasis on one side. This may be part of balancing asymmetrical haircuts or hair coloring, or to maintain the outfit. On the one hand, as a rule, this massive ornament – large stone or a composition, on the other something more modest and easy. In this embodiment, a relatively free choice of material of earrings, their colors and shapes.
Another option is the accent post earrings and cuff. Cuff is a small cuff, which is fixed on the ear cartilage and does not require puncture. Unlike the first embodiment, these earrings are usually more conservative in size and style. These are usually small strands of chains or a few bright stones. These earrings are best suited for evening outs and guess caught up or to one side of the hair. For this option asymmetric earrings it is best to choose precious or semiprecious stones and metals – such jewelry is more premium and elegant. Variations in the different pairs of earrings can be different. It can be various in form, but in one subject, the same earrings of different lengths - all of them will help you to place accents depending on the selected sets of clothing and the status of the event.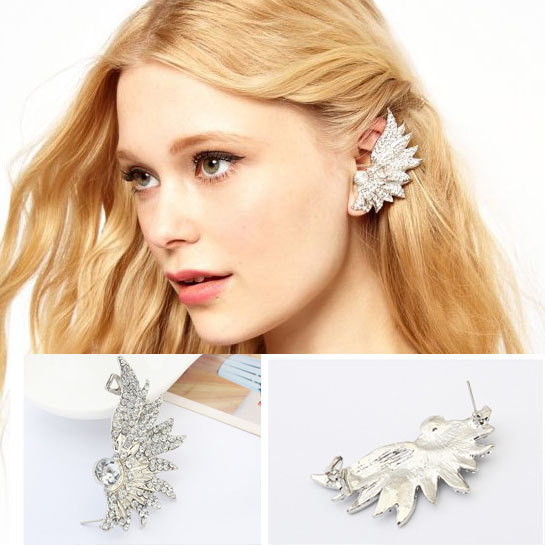 A boring office dress code, you can freshen up with accessories. Create your own unique mood every day, changing style of jewelry.