How to prepare the dish: recipe with photos
To quickly prepare the dish at home, you can use the spaghetti and start cooking with the gravy. Meat sauce (waj, Kayla, CY) will require a sufficient quantity of fresh meat, such as beef tenderloin. 600-700 g, cut into slices and fry in sunflower oil for 5-7 minutes so that the meat brown.
Put the beef in a cast iron skillet and cover with water or broth, the amount of liquid calculate depending on the desired density of meals. Simmer meat until almost cooked, then add the sliced radish (200 g), after boiling the broth – diced potato (2.5-3 tuber).
Separately in a frying pan sauté 2 chopped peppers, 2 chopped large onions and 1 grated carrot. Turns add: eggplant slices, 2 tomato without skin. Add salt to taste.
When the potatoes and turnip are soft, place in the broth boiled vegetables. Add 3-4 garlic cloves, passed through chesnokodavilku, seasoning to taste 5 g of cumin and thyme, pinch of black pepper, 3 cardamom pods. Mix all, bring the broth to a boil and turn off the stove. Separately cook the spaghetti, pour the prepared sauce and serve the dish of beef with hot tortillas and fresh greens.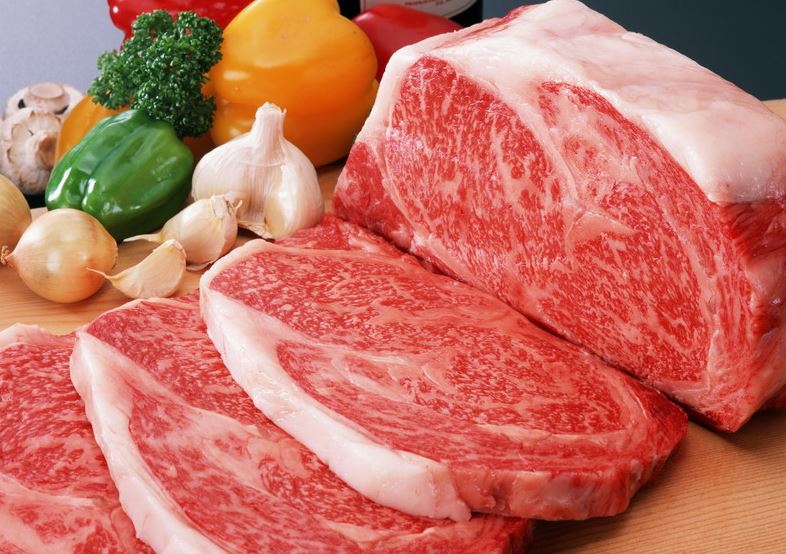 How to cook at home noodles for lagman in 5 steps
Chusma, or swept manually noodles – the main ingredient, without which it is impossible to imagine traditional lagman, recipe Asian cuisine. The pulling test – a long and laborious process. If you want to try to cook at home noodles, make sure in advance. Pull Cosmo is an art, each chef has their secrets. You can do it in that order.
Start the cooking dish with the dough. Break a couple of eggs, salt (5 g), fluff with a fork and enter 300 ml of water. In the middle of the slides sifted flour (800 g) pour in the egg mixture and knead the dough for Cosmi. It is very important that it is elastic, so the mixing should continue for at least 10 minutes. As necessary add the flour. Roll the dough into a ball and keep in the foil at room temperature for 1.5 hours.
In the process of cooking noodles for lagman you can use club soda, which adds additional elasticity. Dissolve 5 g of sodium in 100 ml of water. Wetting the hands in the liquid, gradually RUB it into the dough Peremena it and pulling in the wiring.
Shape the cake, generously grease with vegetable oil and cut into strips 4-5 cm wide. Shape into sausages thick as a finger. Roll the billet in a spiral, sprinkle with oil and hold it under foil for 10-15 minutes.
Start pulling the noodles for lagman at both ends of the workpieces. Put one pastry dough to rest, and get more. Later will return to a pending procurement, brush with oil and make thinner noodles: fold in half, grab both sides and gently pull. Put the product on the table and pulling one end with his left hand, the right roll it like a rolling pin. Cooked noodles turn of the cochlea.
Cosmo cook in plenty of salted water for 5-7 minutes, then rinse them in a colander with cold water and mix with butter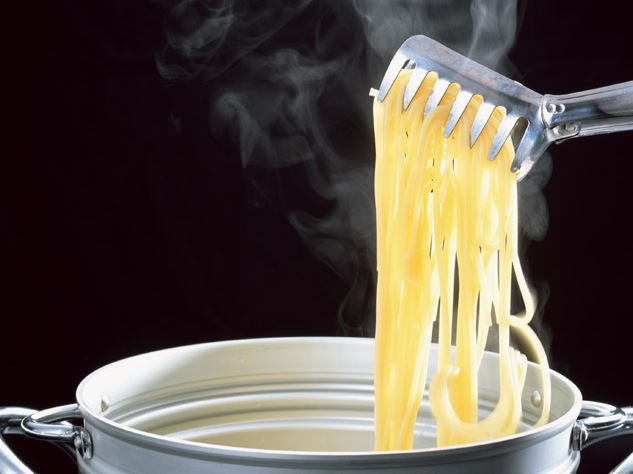 Recipe of lagman chicken
To prepare the dish at home, chicken – this option quite popular in Russian cuisine due to the availability of ingredients and ease meals. 1 kg chicken fillet cut into plates and fry in sunflower oil. When the meat is browned, add shredded cabbage (400-450 g) and mix.
While the chicken cabbage stir-fried over low heat in separate pan sauté 2 chopped onions, 1 grated carrot and add to the meat. In the same pan, adding oil, fry the slices of fruit 2 sweet peppers 1 eggplant, lay out to the chicken; it is make and add the onion tomatoes.
Add boiling water depending on desired thickness of Laghman, put a few cloves of crushed garlic – to taste red and black pepper, paprika, salt, coriander. The gravy simmer for 15-20 minutes under a lid over low heat. Boil 500 grams of noodles, put on it the prepared sauce and garnish with dill, onions, parsley.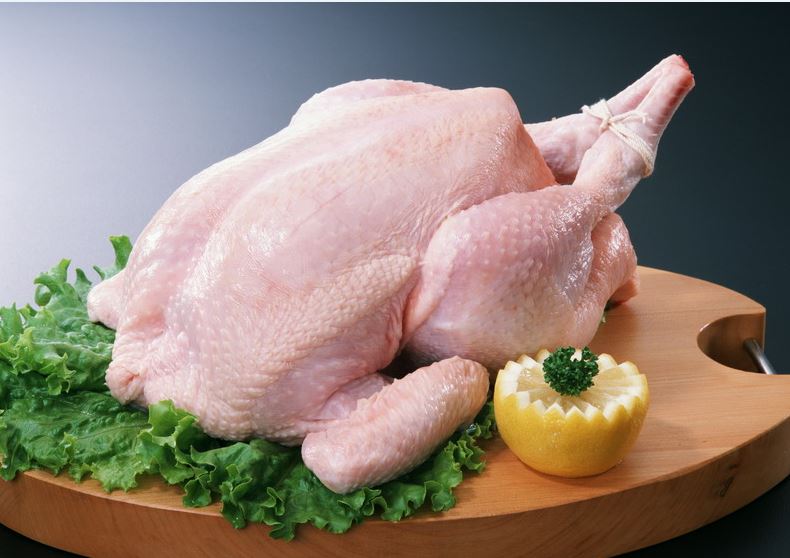 Preparation of lagman in the home: some tips
If you cook a lot of noodles for lagman and I am afraid that it will stick together in a saucepan, boil the parts, and fold portions in a saucepan. Lubricate each oil.
Elastic to make noodles for lagman is really without the soda and eggs, flour, salt and water. It is important to thoroughly knead the dough.
Vegetable oil can be added while kneading: 2 tablespoons to 0.5 kg of flour, 2.5 mg of salt and 1 Cup water.
To prepare the gravy for Laghman valid without garlic and seasonings (or a small number of them), but need to make hot sauce "Lasa a Chang. For him 3 garlic cloves, mix with 2 teaspoons of freshly ground pepper, 2 pinches of chopped cilantro and a pinch of coriander. Season with a little salt seasoning and pour very hot oil (3 tablespoons). Serve the sauce for the dish cooled.
Can I borrow the traditions of the Uighur cuisine: serve noodles for lagman, different types of gravy and hot sauce in separate dishes. In a bowl, you can also pour hot broth Cosmi.
For lagman, it is permissible to use a radish, Korean cabbage, cucumbers, celery, green artichokes, and even mushrooms. Common ingredient – garlic pipes (wands, arrows).
To prepare the dish at home is not as difficult as it might seem at first glance. Today in Internet you can find many variations of noodle and gravy, enough to make a request "lagman photo. Most descriptions is hardly a classic Central Asian dishes, but all of these recipes lagman will allow you to diversify homemade diet and surprise guests.