Instruction
Calvin Klein presented us the model of shorts from black jacquard fabric. In them you will be able to go to the office and to enjoy each cool rush of air. Despite the dark color and rather heavy fabric, in such clothes you will not look boring. Long piece of each leg and set high waist and finished with classic pleats at the front. Shiny silk or satin top is the perfect finishing touch, the final image.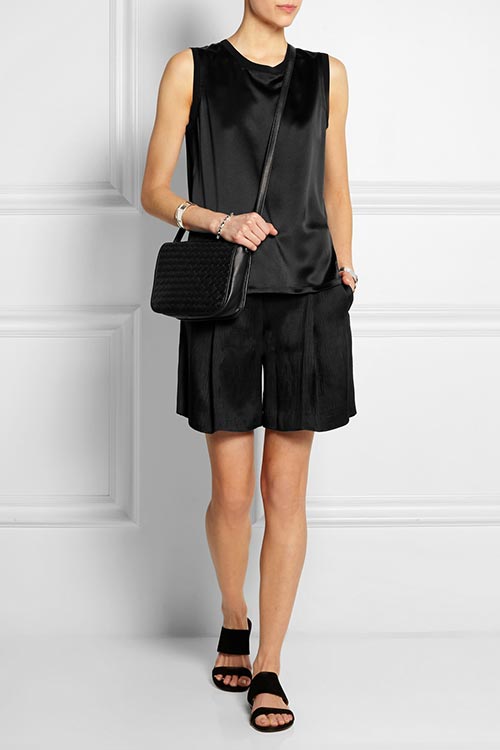 And again jacquard fabric... Only now in a different color scheme and a new style. This kit is padded, as in the full office suit. Due to the volume of a cut shorts and jacket with a tough silhouette designer Mary katrantzou drew attention to his set at fashion week. Shorts with a high rise, so you can wear them with any shirt or top in a neutral hue.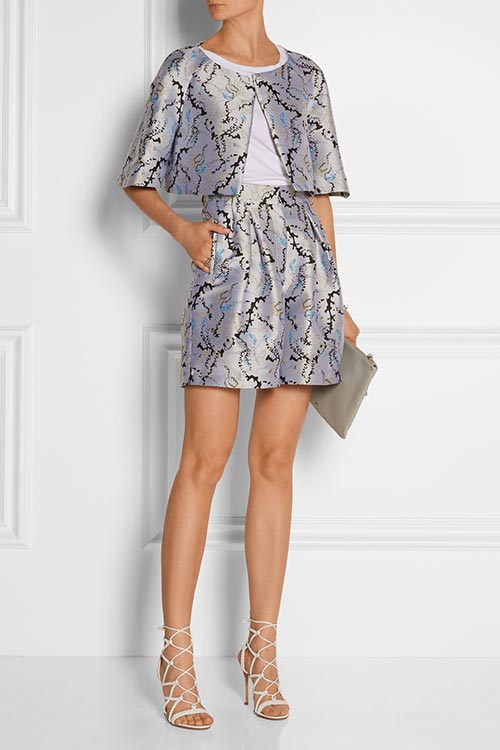 Oscar De La Renta is a fashion to wear wool shorts. They, of course, not as cool as the previous examples, but here very nice colors and style. This image came from the 60's and claim first place in offices all over the world. Sky blue cell in combination with the opal looks restrained and at the same time very stylish.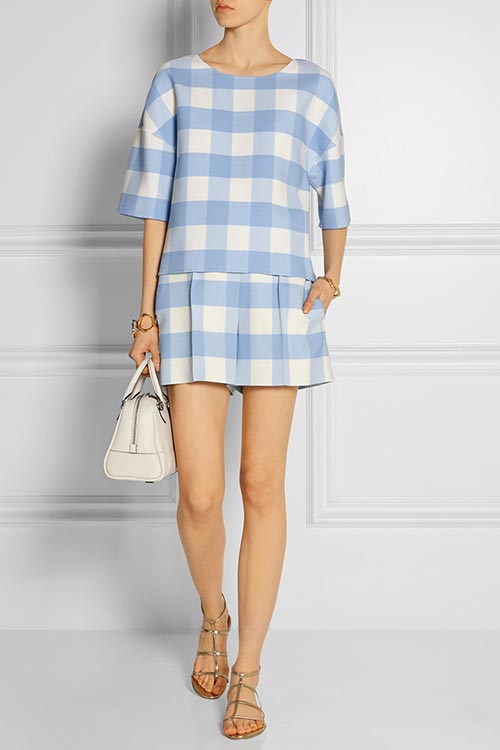 Botega Veneta Rami is another designer who gave us the long model short. It's almost a skirt, which is suitable for formal occasions or even semi-formal. Lining in lightweight sateen provides this model a perfect fit is what you need for strict lady.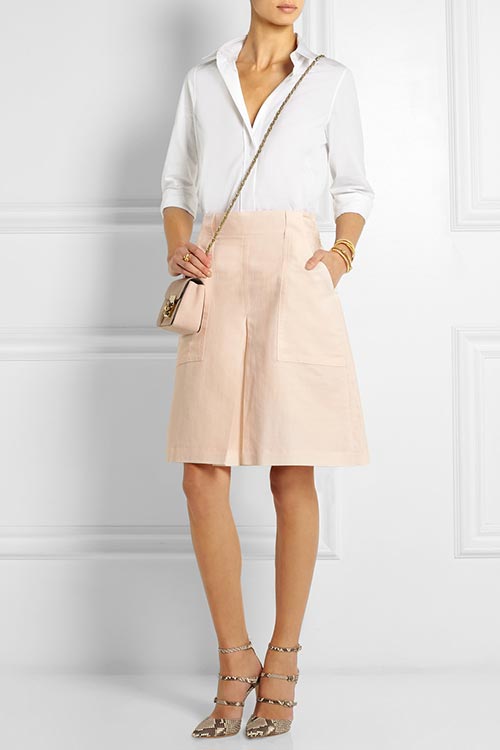 Chloe offers us to dress in shorts made of stretch cotton beige. They look dressy and comfortable to wear. Despite the short hem, they are perfect for the office because of the high waist compensates for this possible disadvantage into advantage of visually extending the legs.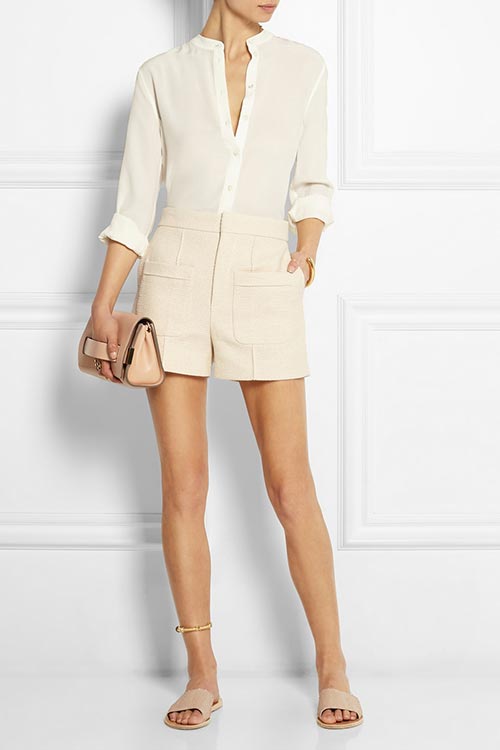 Valentino gave us the opportunity to try silk shorts in most of their classic incarnation. Even the arrows are pressed as full pants. This option is suitable for business women who wants to look strict and not suffer from heat in summer season.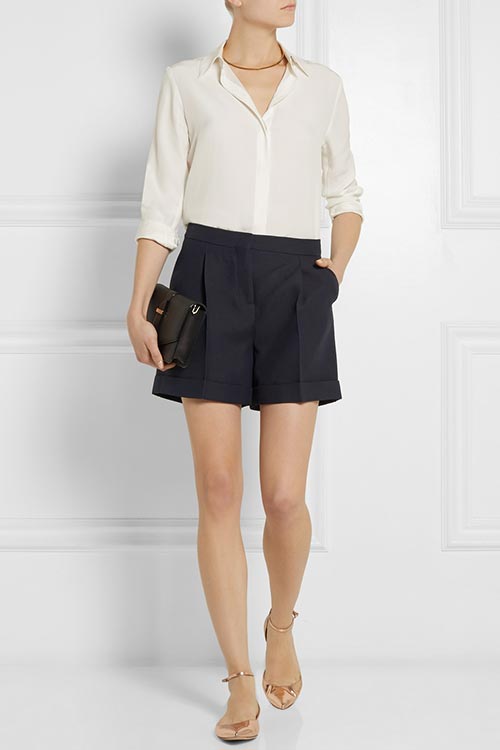 Stella McCartney testified in his collection that crepe is the perfect material for sewing shorts. She used a blue shade that made the designer world call Oxford blue. Incredible combination with a fluid blazer complemented with stylish accessories. This option may be more suitable for the student of the "Journalism" than the office lady. But this does not mean that he no way to work.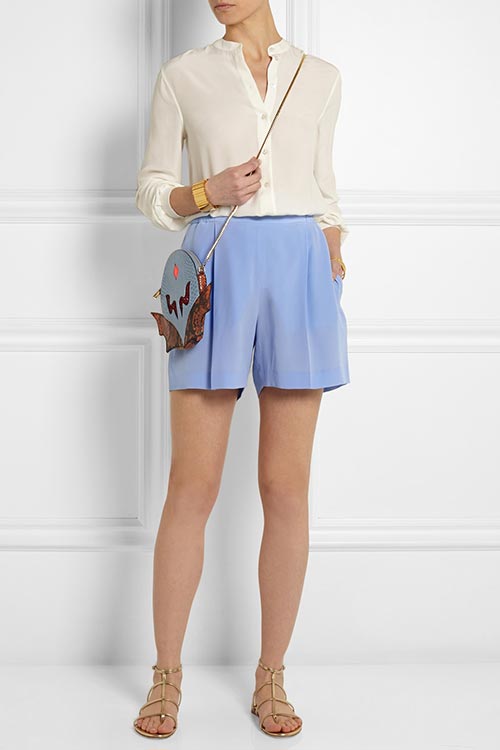 Gucci in his resort 2015 Collection offers wear cotton shorts, milk color. Combined this item of clothing perfectly with any top, the main thing - that it was designed in a classic colour scheme.