You will need
- swipe;
- scissors;
thread;
- crayons.
Instruction
For making flower POM-poms we'll need plain white napkins, which are sold in every supermarket. In white they would look a bit boring, so we added a bit of color.
So, take some napkins and carefully coloring them with markers. Then pour a small amount of water on the cloth so that the ink flowed. Put the wipes to dry in the unfolded form, for example on the battery, just be sure podstolice plastic bag, or the cloth will stick. You can, of course, and ready to use colorful napkins.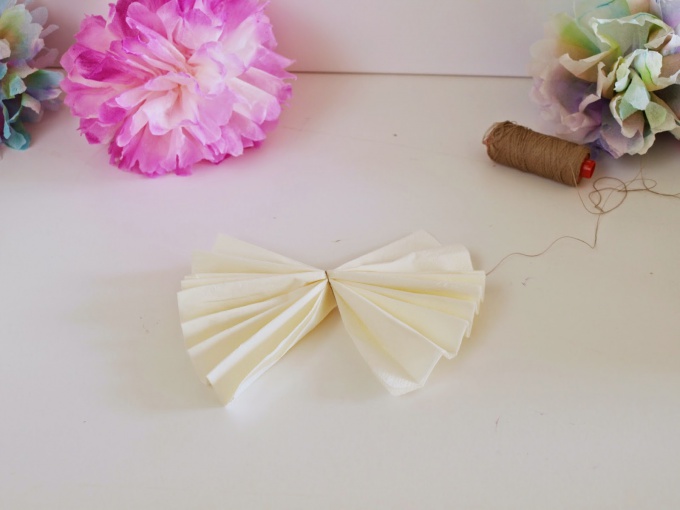 Fold the napkin like an accordion. In the middle of the need to tightly tie the thread. Leaving a small supply of threads in order to then hang the pompom. The edges of the folded napkin carefully cut around the circle with scissors. Now gently turn down the edges and form a pompom. If you want the POM-POM was more lush, fold two napkins together.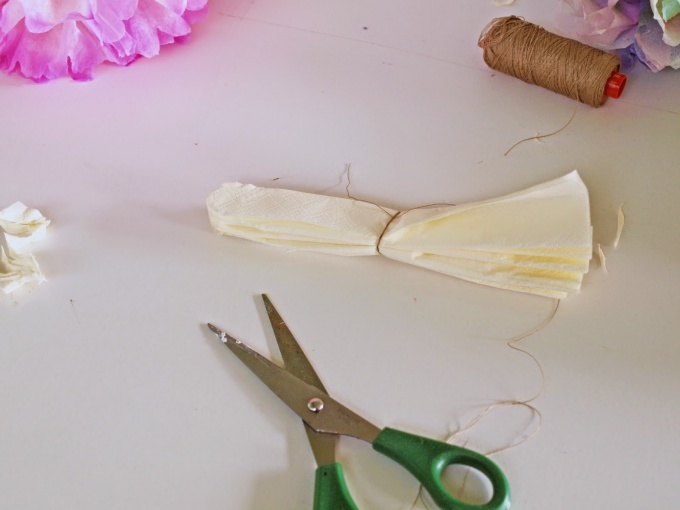 Will look especially beautiful arrangement of multi-colored POM-poms. Try to experiment and create different shades options.
Such a simple piece of decor perfect for decorating a child's room or when making holiday decor!