Summer Love Story photoshoot can take place as follows: the sun, the beach, the water, and you are happy and in love. Lower primitive picnicking on the seashore is a rather hackneyed subject. Play the scene with the brave rescuer and the drowning girl. Imagine how impressive shots when the man hands makes a beautiful girl out of the water. By the way, wet dress very beautifully accentuate the female curves of the body.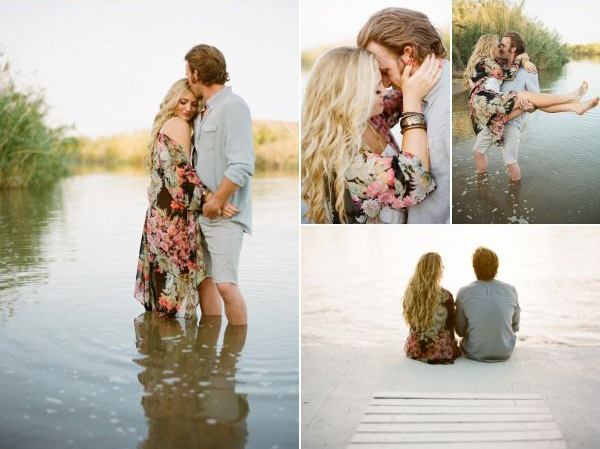 Summer is the best time for conducting "air" photosessions on the nature. Please be details in the form of garlands of hearts, cupcakes with a cream "caps", balloons filled with helium. Let all starts from the moment a young man walks over to his beloved and bandaging her eyes silk ribbon, leads to the place where it is supposed to be a surprise. Drink milkshakes, launch balloons into the sky, and the final shots together to meet the sunset.
Fall photo shoot Love Story should definitely emphasize the beauty of nature at this time of year. Red Rowan, yellow leaves, heavy sky – all of these expressive looks in the frame. Wear the same hats or sweaters, and play hide-and-seek or catch-up on camera. Worry about from behind the trees, rush to each other's arms, throw dry leaves.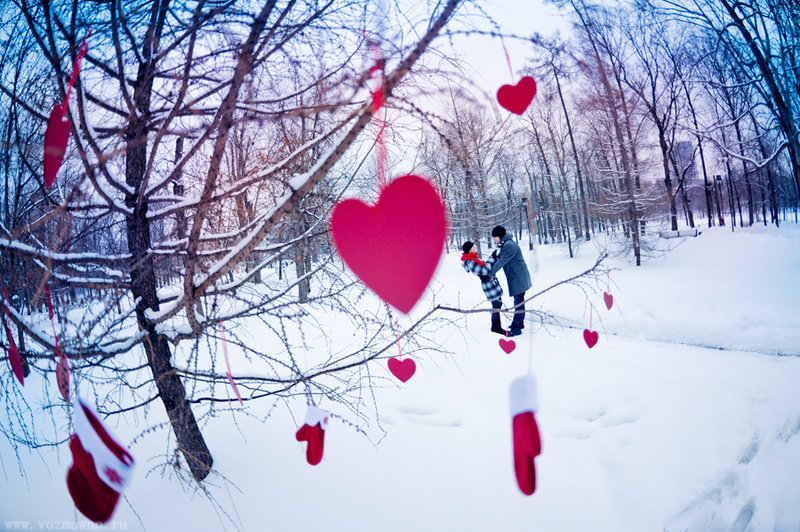 In winter you should take pictures of how you and your soulmate together sport on the street: build towers out of the snow, roll snowballs, and put on a real fight that will end with tea, sandwiches and hot kisses that will warm you in the fierce winter. You can hold a photo shoot at the rink. Be sure to take pictures of those moments, when the man carefully tying his girlfriend's skates.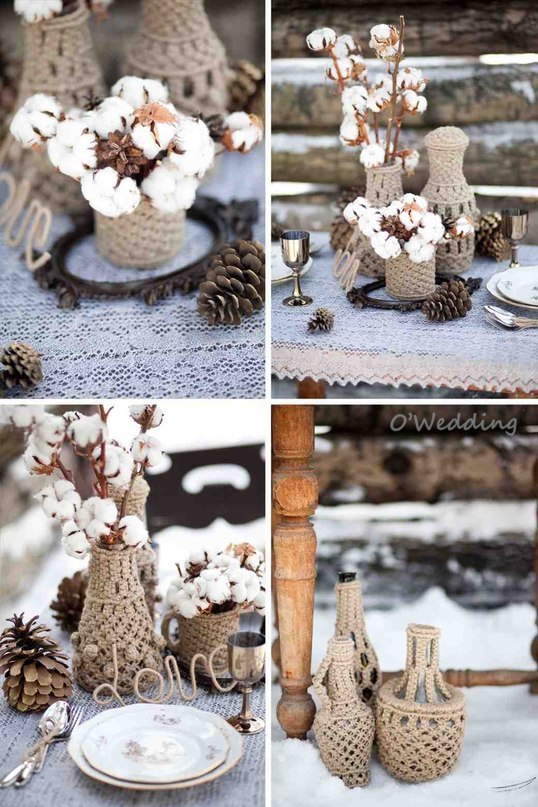 Spring Love Story photoshoot can take place in the garden of your mother. The road from the train, dressing up in ridiculous clothes of the past, digging garden beds – lock every time.
In the spring, when the snow melts and in the yards of flowing streams, you can build ships and go to let them. Be sure to wear yourself and give your partner rubber boots. The photoshoot will turn out childishly sweet.
Don't be afraid to realize the most daring fantasies. The more extravagant your idea, the more interesting it will look in the frame.