Instruction
Give preference to yarn, originally created and intended for children's products - this yarn with special marks shall, on the production of more thorough quality control and safety for kids.
If a particular yarn has not been found, consider the following guidelines. Stop your choice on the yarn of natural fibers - cotton, wool or at least acrylic. Natural yarns allow legs of a child to breathe, absorb moisture, at the same time keeping a constant warm booties will not be electrified, creating a charge of static electricity. The only booties knitted from natural yarns can after the first wash slightly reduced in size, so either you need to pre-link the sample and wash it to look at the shrinkage of the product, or to knit booties and little more than a baby's leg - in any case, the baby grows rapidly and even a little large booties soon he will be useful.
Yarn does not have to be painted bright vivid colors, because, most likely, particles such as paint, will stand out, affecting not the nicest way to sensitive baby skin. However, one should not fall into the other extreme and make shoes for baby white - there are a lot of muted, pastel tones.As for the child, child psychologists found that at a very early age the kids love the shades of yellow, green and orange. So the yarn can be selected and based on the preferences of the baby.
But the thickness of the yarn does not matter - except that booties for the cold period tally from thicker, and in summer, when the street and the house is so warm on the legs can wear a light hat and a thin thread. Although, of course, children at an earlier age is better to choose a thin and soft yarnthat would not be rubbed the sensitive skin.
And finally, get the yarn tested brands and well-known manufacturers, so the threads are not rolled out and not deformed, with the love associated booties not lost their form after couple of days wearing and washing.
Advice 2: How to choose yarn for knitting
The right choice of yarn largely determines the look of your future product. This choice depends on how you knit - crochet, knitting, machine, or any other, and the type of products and your personal preferences.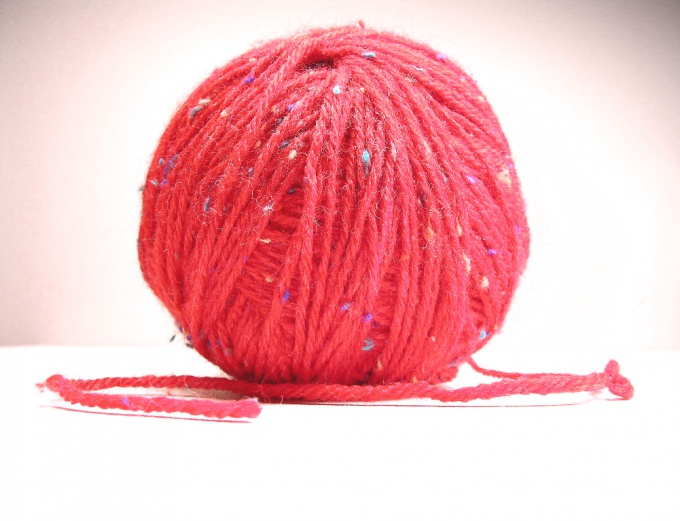 Instruction
For knitting warm sweaters or other warm clothing is best to choose wool and wool blend yarns. "Wool" on the label does not mean that the coat is approx 50%, it can be any percentage, the remaining proportion of different additives (acrylic, mohair, etc.). Pure wool wears out faster, in addition, the wool prickly, "bite" and can give much shrinkage after washing. Yarns with addition of acrylic, more soft and does not shrink. But wool had its advantages: the hair has natural coils or waves in each thread, which give the yarn elasticity. This yarn is stretched and then returns to its original length. Other fibers no such qualities, so the clothing related of them, often stretched.
Pay attention to the information on the labels, there may be mentioned, than it is better to use when knitting this yarn - knitting or crochet. Highly twisted yarns when knitting can skew the product and make it more rigid, so these threads I choose to knit crochet.
If you need the instructions to combine two yarns, pick as close as possible to each other according to the thickness and texture of the thread. Buklirovannye thread choose if you need to give volume to the product.
For knitting wipes and summer clothing choose cotton, flax (for example, "iris"). Pay attention to the smoothness and subtle Shine - the quality of the yarn will give a more beautiful look to your product. Good use of mercerized cotton. This is natural cotton that has undergone a treatment called "mercerizing" (named inventor John Mercer). Mercerizing brings out the best properties of cotton and reduces its shortcomings, adds luster and durability, products made from such yarn less rumpled.
To knit baby things best to use special baby yarn. The composition of the yarn includes: camel's wool, cotton, acrylic, polyamide, viscose, fiber, Merino. Depending on the percentage of incoming components children yarn has a variety. The most famous Baby color, Baby, Bambino, childish Baby. These threads are soft and do not cause allergies, have different bright and pastel colors.