Pies with liver sausage and cheese


To prepare the dough for pies, you need the following ingredients: 500 g wheat flour, 1 teaspoon soda, 500 ml of yogurt, 1 egg, 1 teaspoon salt, 2 teaspoons of sugar.

To prepare the filling: 500 g liverwurst, 150 g of cheese, a bunch of garlic arrows. For frying Pirozhkov will take 200-250 ml of vegetable oil.

Sifted flour mixed with soda, salt, sugar, yogurt and chicken eggs. Kneaded the dough and leave it alone for 10-15 minutes. During this time you can prepare the filling for pies.

Sausages clear from the shell and finely chop. The arrows of garlic cut into small pieces and fry in hot oil. Reduce the heat to medium, add the arrows to the fried sausage.

When frying the filling, you need to mash the ingredients with a fork. In the cooled mince add grated cheese. The filling is stirred well.

The dough is rolled out on a cutting Board with a layer thickness of not more than 0.5 cm Using a Cup, cut out identical circles. In the middle of each circle put the stuffing and form patties, firmly samipya region. Fry the patties in a large number of heated vegetable oil on both sides until a nice Golden hue.


Recipe pies with liver sausage and potatoes


For the preparation of pies with liver sausage and potatoes, you need the following ingredients: 1 kg yeast dough 250 g liverwurst, 3-4 potato, 1 onion, dill, salt and ground black pepper to taste.

Potato tubers are washed under running water, cleanses skin and RUB on a coarse grater. Onions finely shred and fry in hot oil. To the onions add the finely chopped sausage, grated potato and continue to fry the mince until cooked. The cooled minced meat is mixed with finely chopped dill. Optionally, you can salt and pepper the filling.

The risen dough is divided into pieces of about the same size. Each piece is rolled into circles, thickness up to 0.3-0.4 mm. In the middle of the circles, spread the stuffing and shape the cakes.

Protiven grease with vegetable oil and put on patties. Then pan covered with a clean towel and put in warm place to rise.

The oven is heated to 180-200oC. Put a baking sheet on the middle level. Cooking pies with liver sausage and potatoes in the oven takes about 30-35 minutes.
Advice 2: How to cook pies with egg
Pies with egg – quite a cheap option home baking. For the filling use chicken eggs, always fresh and cooked hard-boiled. If you add more eggs and green onions, you get a very interesting flavor combination.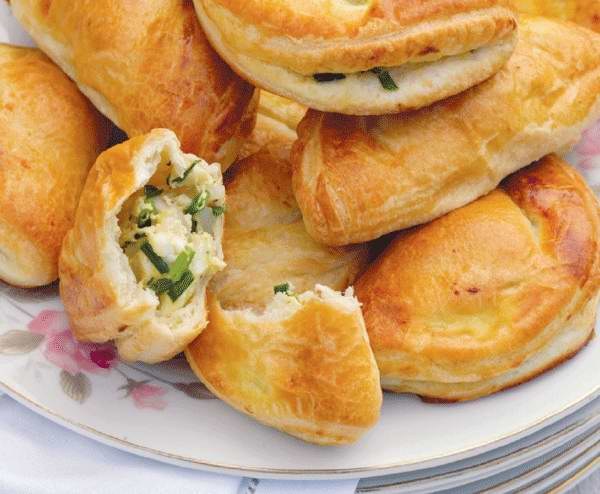 You will need
For the dough:
- flour – 450 grams;
- eggs – 2 pieces;
- sugar – 1 tablespoon;
salt - 1/2 teaspoon;
- dry yeast – 1 teaspoon;
- butter – 50 grams;
- milk – 150 grams.
For the filling:
- eggs – 5 pieces;
green onions – 1 bunch;
- salt to taste;
- parsley, dill to taste.
Instruction
Sift the flour and add the salt, sugar, dry yeast and mix well. In a separate bowl whisk the eggs with the melted butter. Add the mixture of eggs and oil to the flour and knead the dough until it becomes elastic. Form the dough into ball, place in a bowl, cover with towel and put in a warm place. After about half an hour the dough should double.
Prepare the filling for pies. Boil eggs and finely chop them along with green onions and other greens. Salt the filling to taste.
The dough increased in volume two times, ready for forming it into patties. To do this, put all the dough on the table, separate from it pieces of approximately 40-50 grams each. Each piece roll out with a rolling pin into a pancake.
Now start to shape the patties. In the middle of each tortilla put the stuffing, and then zasypnica edge at the top, so you get the cake oval. Pies put on a baking tray, previously greased with vegetable oil, seam side down.
To make the patties turned out rosy and beautiful, they need to be lubricated. To do this, whisk one egg yolk with a tablespoon of milk. With the mixture, spread each pie. Express formed and oiled the pies on a baking sheet in a warm place for 10-15 minutes.
Pre-heat oven to 210-220оС. Put the baking sheet with the patties and bake. On average you will need about 20 minutes for baking. Ready pasties put on a towel and let them cool.
Advice 3: How to bake cakes with sausage
Cooked sausage good quality - tasty and very affordable product that allows you to prepare a sufficient number of excellent and diverse dishes, ranging from appetizers and ending with soups. For cooking pies from unleavened dough with meat filling, take a long time, such as for pies dough, and great culinary skill, and the result will surely please you.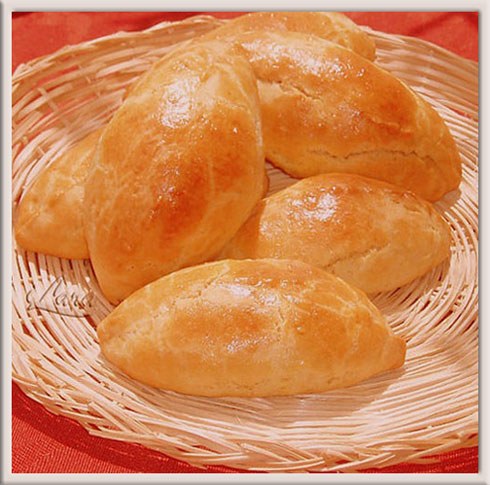 You will need
1,5 tbsp. flour;
2 eggs;
100-150 grams of sour cream;
1 tsp sugar;
0,5 teaspoon of salt;
1 tsp of baking soda.
For the filling:
300 g boiled sausage;
100-150 g of cheese;
fresh herbs;
ground black pepper.
Instruction
In a bowl break the egg and lightly whisk. Add the sour cream, sugar, salt and mix thoroughly. Soda connect with the sifted flour and place in egg-sour cream mixture. Again mix thoroughly. If necessary, add flour if the dough is turned out watery. It should be tender, soft and not stick to hands. Almost ready dough is better to knead on the table, sprinkled with flour.
Cooked sausage cut into small cubes or grate on a coarse grater. You can also omit the sausage through a meat grinder.
Cheese grate on a coarse grater and mix with chopped sausage. Cheese-sausage mixture, add finely chopped fresh herbs, ground black pepper and stir. If you want you can put in the filling 2-3 teaspoons of sour cream or finely chopped cloves of garlic.
From the dough form a thin sausage and cut into pieces 2-3 cm thick Each piece of dough roll out into a circle shape with the thickness of about 3 mm. In the center of the circle put a bit of filling and zasypnica the opposite edge to make a pie.

Pies put on a baking sheet, greased with vegetable oil or with special paper for baking. Brush the patties lightly with beaten egg and bake in a preheated 180 degree oven for 20-25 minutes until Golden brown.

The finished pies can be obtained, for example, as starters for soups or broths.
Useful advice
In the filling of sausage, you can add fried onions or carrots, chopped or grated boiled potatoes, mashed potatoes. Also sausage stuffing is good to add fresh boiled and lightly fried mushrooms or use frozen mushrooms. If desired, cooked sausage, you can substitute smoked.

If you intend to use as a filling only sausage, it can be pre-fry in a small amount of vegetable oil.
Advice 4: How to cook delicious pies
Homemade pies love both children and adults. It is a great idea for a quick Breakfast or dinner. Experiment with different types of dough and toppings prepare pies in the oven or fry them in a skillet. And if you want to store them for future use, store the finished product in the freezer. There they can wait a week.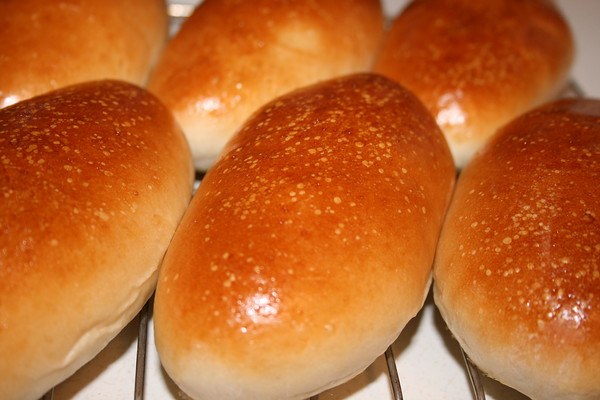 You will need
2 packs of cottage cheese;
2 tablespoons of sour cream;
2 cups flour;
teaspoon baking soda;
salt;
0.5 kg of dried apricots;
0.5 cups of sugar;
0.5 cups of water.
Pie pies:
0.5 cups of sour cream;
3 eggs;
0.5 cups of vegetable oil;
sachet dry yeast;
2 tablespoons of sugar;
0,5 teaspoon of salt;
100 g of butter for moulding;
350 g of cabbage;
2 hard-boiled eggs;
350 g minced meat;
300 g of frozen mushrooms;
1 small onion;
salt.
Instruction
Try to cook pies from curd test. Mash in a large bowl, two packs of cheese, add eggs, sour cream, a teaspoon of baking soda and a little salt, and flour. Knead the dough and put it for half an hour in the fridge.
Join in the stuffing. Rinse the apricots in cold water, put in a pot, add half a Cup of sugar and half a Cup of water. Cook the mixture for about half an hour – you will get fresh and very tasty jam. Roll out the dough on a Board sprinkled with flour, cut it in pieces, which make the pellets. In the middle lay stuffing edges zasypnica patties and fry in preheated vegetable oil.
Very unusual looks and a cake from cakes with various fillings. Prepare a yeast dough. In a deep bowl, combine the sour cream, eggs, sugar, vegetable oil, sugar, salt and yeast. Gradually add the flour. Knead the dough in the bowl, then put it on a Board, sprinkled with flour and continue to knead until the dough becomes homogeneous and smooth. Place in pan, cover with a towel and put in warm. After a couple of hours it will rise and you can start forming patties.
Prepare three different kinds of stuffing. Shred the cabbage, mash it with salt, put on a heated pan with melted butter, saute until done and mix with chopped hard-boiled eggs. Minced beef and pork, fry in ghee and add salt to taste. Fry frozen wild mushrooms with finely chopped spring onions.
Divide the dough into balls, lightly sprinkle them with flour and leave for proofing any 15-20 minutes. Roll the balls into tortillas, in the middle put the stuffing. Zasypnica edges of pies. Dip them in the melted butter and lay in a ovenproof form, greased and sprinkled with ground breadcrumbs. Alternate pies with different fillings.
Fill out the form on 2/3 of the volume. Give the dough about 10 minutes and send it in the preheated oven for half an hour. The finished pie will hold 10 minutes in pan, then invert it onto a plate.
Advice 5: How to quickly prepare dough for pies
Some people are very fond of
pies
with different stuffing. But, unfortunately, not everyone has the opportunity for a long time to Tinker with a classic yeast
dough
m: someone has a small child, someone spends a lot of time to work and back. So they are forced to abandon your beloved meals, preparing pies only occasionally, from case to case. But there are recipes for quick yeast dough suitable for baking pies.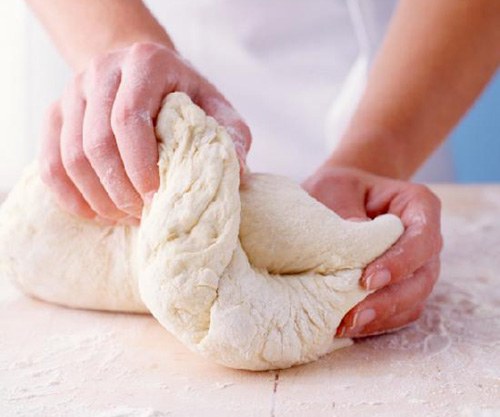 You will need
sunflower oil;
eggs;
wheat flour;
yeast;
the sugar and salt.
Instruction
Heat 200 ml of milk, add 70 grams of yeast, mash thoroughly. You can use dried yeast for this you need one small bag. In a bowl thoroughly beat two eggs with salt, sugar and three tablespoons of vegetable oil (sugar and salt, add to taste). Whipped the mixture into a bowl add milk and yeast. Mix well all the ingredients, should get a homogeneous mass.
Thoroughly sift flour, pour it in a pile on a large cutting Board or into a voluminous bowl, in the center make a hole. Slowly, in small portions pour back the mixture, continuously stirring it with flour. So that the dough does not stick to hands, moisten them with water or brush with vegetable oil.
Turn batter in any bowl or pan and place inside the larger container, for example a basin. Carefully pour into the gap between the walls of the tanks the hot water so that the dough is in a water bath. Can do otherwise: to shift ground in a thick plastic bag, then for more reliability in one package. Tightly tie off the neck and place in a pot of hot water. Of course, bandage the neck so as to free space, because the dough should visibly increase in volume. After about twenty minutes, take out the received weight from the package. The dough can be immediately used for the preparation of pies.
These proportions are rather relative, because different flours in different ways absorb liquid. If the resulting dough seems too liquid, add some flour; if too thick – add some milk and knead again till the formation of the consistency that you find optimal.
Note
1 Cup flour, 50 g butter, 2 eggs, 1 Cup sour cream, 2 tablespoons of any jam 1/2 Cup chopped nuts, 1/2 teaspoon soda, 1 Cup sugar
Useful advice
Sand tarts spread cottage cheese (can ready sweet curds to believe, but you can beat with a mixer or blender with cream cheese until smooth), top cut into slice strawberries and sprinkle with grated chocolate.
Advice 6: How to cook pies from unleavened dough
Fresh dough to cook very easily and quickly. It is often used to create pies with potatoes, eggs or cabbage. The dough is usually made on the basis of yogurt or sour cream. And the pies made from it are delicate, soft and very tasty.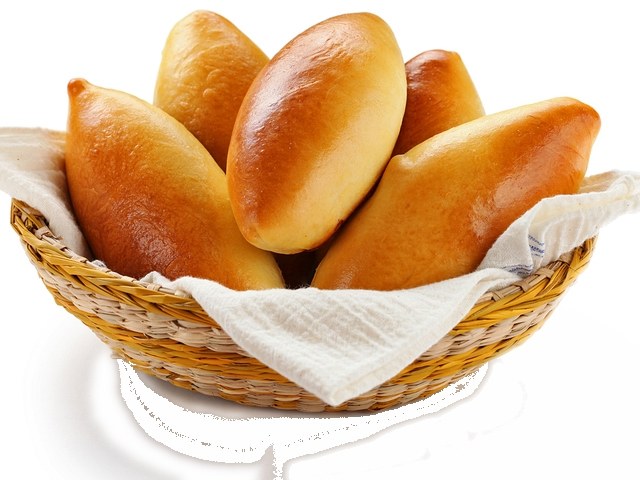 You will need
- kefir - 0,5 l;
- eggs – 2 PCs;
- flour;
- sugar – 1 tbsp. spoon;
soda – 0.5 teaspoon;
- sunflower oil – 2 tbsp. spoon;
- salt on the tip of a knife.
Instruction
Before you start kneading the dough, prepare the filling for pies. As it is possible to use potatoes with fried onions, stewed cabbage, boiled eggs with green onions, cheese and more. But still very tasty and filling out patties stuffed with potatoes and fried in advance of the stuffing. Preparing the stuffing, don't forget to salt them.
Whisk the eggs in a deep Cup, add salt and sugar. Then pour the kefir and mix everything carefully. Add the sunflower oil, bicarbonate of soda and stir again.
Pour in the prepared flour how much dough. Turn the dough out onto a floured table and knead it a bit. It should be very soft but not sticking to hands. Then sprinkle it with flour and leave for 10 minutes.
Cut the dough into small pieces, which roll in balls. Of them roll out tortillas with a thickness of about 0.5 cm, Put in the middle of the tortillas cooked stuffing and carefully zasypnica edges of pies.
Fry the patties until Golden brown in sunflower oil on a hot pan. Ready pasties spread on a flat plate lined with a paper towel – it will take pies excess fat. And then fold them into the prepared dish.
For those who don't like to eat fried food, pies can be baked in the oven. Just put them on a greased baking sheet and bake at temperature of 200oC for about 20-30 minutes, until the crust will not be rosy.
Advice 7: How to cook Patty cakes
Who among household members or guests to your home refuse home pies made with love. A little skill and practice, and the preparation of yeast dough and products made of it will not seem difficult. A variety of fillings implement your creativity in cooking.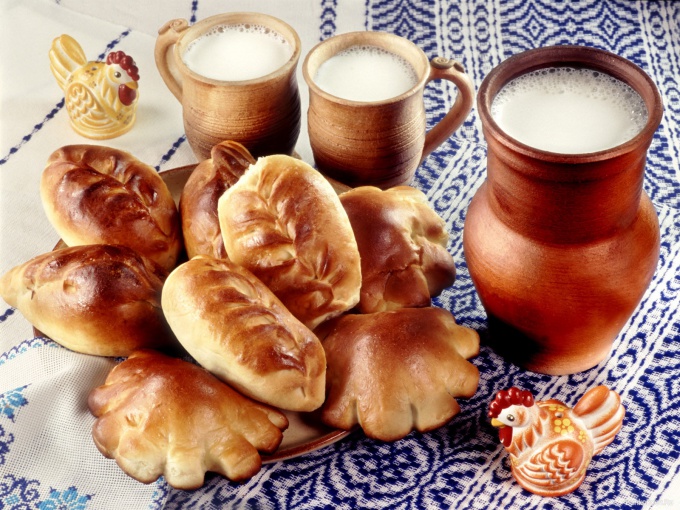 You will need
25 gr. dry yeast
2 yolk eggs
3.5 cups whole wheat flour
50 gr. spread or margarine
1 teaspoon of salt
1 teaspoon sugar
butter for greasing baking
Instruction
In half of the warm (30 degrees) of milk stir the sugar, then dissolve the yeast. The yeast begin to "walk" on the surface appears foam.
Lightly beat the egg yolks.
Sift flour and add in the spread, egg yolks, yeast, extra milk, salt and knead
the dough
.
Cover with a towel, put in warm place to raise for 1 hour.
The risen dough precipitate and put to raise a further 1 hour.
The finished dough roll out and shape for pies.
For the filling you can use meat, vegetables, cereals, mushrooms, fish, fruits, and everything what the imagination will suffice.
Yeast cakes can be baked in a preheated oven at 180 degrees for 40-45 minutes, or cook in deep fat.
Ready hot cakes smeared with butter. Oil gives rosy appearance, softness, and such cakes not stale longer.
Bon appetit
Note
Don't forget to cover the dough with a towel, otherwise it will dry out on top.
Useful advice
When sifting flour is saturated with oxygen, which makes the cakes puffier and airy.
The longer the dough is made, the more magnificent will be baking.
The finished dough can be stored in the freezer, when defrosting it does not lose its properties.
Sugar, when added to milk significantly accelerates the process of recovery and fermentation of yeast.