You will need
- rubber basin;
- soapy water, a salt or a solution of soda;
- soft nylon brush or cloth;
- hydrogen peroxide.
Instruction
Wash your porcelain dishes by hand, preferably in a rubber basin or the sink with rubber mats. This will reduce the likelihood that a porcelain mug or bowl accidentally slips out of your hands and break.
To clean porcelain dishes , preferably with soap and warm water. Use only a soft nylon brush, or a rag. Clean porcelain dishes very carefully, not applying force. Dirt from hard to reach places detergent gently scrub with a toothbrush.
Instead of soapy water to clean the porcelain tableware can use a salt solution prepared from two liters of warm water and six tablespoons of regular table salt.
To clean porcelain dishes from tea or coffee stains, mix a teaspoon of ordinary baking soda with a teaspoon of warm water. The resulting tool, apply a rag or soft brush and very gently clean the porcelain from stains. Please note that this method of cleaning is not suitable for removal of stains with gilded porcelain tableware.
Try to clear pollution on a porcelain dish with the help of hydrogen peroxide. This method is quite effective. Its only drawback is that it is impossible to say exactly when the peroxide will corrode spot, in 10 minutes or two days. Once the pollution disappears, then place the porcelain dishes in cool distilled water for the same period during which she was in hydrogen peroxide.
If you are unable to clean porcelain tableware from contamination with the help of improvised means, think about purchasing a special detergent specifically designed for cleaning porcelain.
Porcelain dry utensils after cleaning to a China grill or the kitchen table, covered with a towel so as not to damage or scratch the surface.
Advice 2 : How easy it is to clean up the dishes from tea plaque
Tea is an insidious drink. It seems that after the tea utensils is not necessary to thoroughly wash, rinse enough – but in the end the walls of the Cup quickly darken. To clean plaque tea it is possible and common liquid for washing dishes – but I will have to make an effort, carefully scrubbing the darkening sponge. And you can use tested home remedies.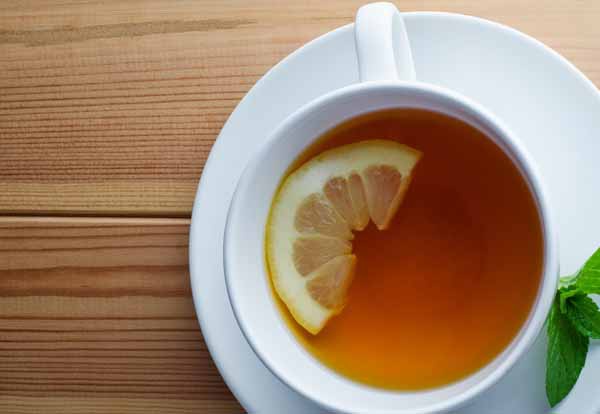 You will need
- baking soda or salt, finely ground;
- vinegar;
- citric acid or lemon;
- sponge for washing dishes;
- rubber gloves.
Instruction
To wash the cups from the RAID is possible with the help of baking soda or salt. Salt is better to choose fine grinding: the coarse particles can leave on the walls of the Cup noticeable scratches. Rinse the Cup, add a sponge for washing dishes, a little salt or baking soda and wipe thoroughly with a damp dishes, and then rinse with clean water. Plaque tea usually fades the first time, but if somewhere were darkening, you will have to repeat the operation, this time aiming when treating contaminated sites. To work better with gloves: prolonged contact with baking soda or salt is not good for the skin.
You can get rid of the dark plaque and with the help of citric acid. This method will save power if we are talking about highly contaminated cups or teapot, which is difficult as it is necessary to wipe the inside. Pour on the bottom of the pan, a teaspoon of citric acid and pour hot water. Leave on for 15-20 minutes and then wash with a sponge.
Another tool that will help clean plaque tea– vinegar. Wipe soiled spots with vinegar and leave it performing its action for 15-20 minutes, then carefully rinse the Cup with dishwashing detergent. Instead of vinegar you can use lemon juice: RUB on the inside of the Cup with half a lemon, squeezing it slightly to better secretion, wait until the Cup brighten and wash. After this operation, the Cup will gain a pristine white.
Small objects, covered with a tea bloom (e.g. lids from the kettles, brewing spoons and strainers, teaspoons) can be cleaned by dipping in hot solution of soda. Dissolve soda in just boiled water (3 liters of fluid – about a half a box of baking soda), put back the dishes and leave to cool.