Instruction
Fungi of the genus Candidа part of the normal human microflora. In a small number of them can be detected in the oral cavity, intestines, vagina. Therefore, the disease is caused not just by the presence of fungi of the genus Candida, and their active reproduction. Most often candidiasis occurs with a decrease in immunity. To cure thrush, it is necessary to normalize the intestinal microflora. This can be achieved with a certain diet.
It is necessary to include in the diet of sour-dairy products, especially enriched with useful bifidobacteria and lactobacilli. Fermented baked milk, varenets, Bifidok, bifilayf, tan, matzoon those products that have every day to be present in the diet. They create a favorable environment for growth of beneficial bacteria.
Fresh vegetables are sources of fiber. At least once a day to eat a salad of fresh carrots, cabbage, beets. Indigestible fiber is removed from the intestines excess sugar, toxins, cholesterol and normalizes digestion. Cucumbers, tomatoes, peppers, fresh zucchini can also be eaten without restriction.
Foods that contain pectin, just necessary during the treatment of thrush. Pectin stool will form a ball and will create favorable conditions for the growth of "good" intestinal microflora. First and foremost, a lot of pectin in baked apples, so you should include in your daily diet at least one large baked Apple.
Jelly sweet berries and fruits with no added sugar suitable as dessert. Fruit jelly will help to normalize digestion. The starch contained in it, has the ability to envelop the mucosa of the stomach and intestines, protecting it from the negative effects.
Should give preference to cereals from whole grains (buckwheat, rice, pearl barley, quinoa). Useful to use corn grits. It is undesirable to have semolina, especially milk.
Water is an essential product required for normal functioning. Adult person per day should be drinking at least 1-1. 5 liters of water. It will accelerate the metabolic processes in the body and contribute to detoxification.
You can eat brown bread and whole grain and branny. But white fresh bread under the full ban. Yeast and easily digestible carbohydrates will cause fermentation in the gut, and accelerate the proliferation of fungi. Very good substitute for bread will be bread. Sweet breads, especially yeast dough, should be excluded from the diet.
Fruits can be consumed, are especially useful apples, pears, pineapple. They contain a lot of fiber (rind, septum, bones). A total ban grapes because of the high content of sugar. Fruit drinks, including fresh juice, do not drink people with yeast infection. Juices a huge amount of fruit sugar and no fiber, the juice causes the fermentation processes in the intestine and growth of fungal microflora.
Sugar will have to abandon or minimize its consumption. Elevated levels of glucose in the blood always promotes the growth of fungal flora. Do not drink sweet drinks, try to reduce the portion of sugar in tea and coffee. Refrain from sweets, milk and white chocolate. During treatment you can eat a little dark chocolate.
Alcohol also should not be used during treatment. Must dispense drinks obtained by the method of fermentation (wine, champagne, beer). It is not necessary to drink whole milk. Adults it is not very well tolerated.
Prepared meat-containing products (sausages, frankfurters) by themselves are useless. They contain large amounts of preservatives, flavor enhancers and other additives. During treatment, the sausages should be limited.
Advice 2: What are the tests for thrush
Uncomfortable symptoms like itching and burning in the vagina, white discharge on underwear may indicate the appearance of thrush. But should not rush with the treatment and to diagnose yourself, because the same symptoms come with other diseases. If you suspect a yeast infection necessary to take more tests.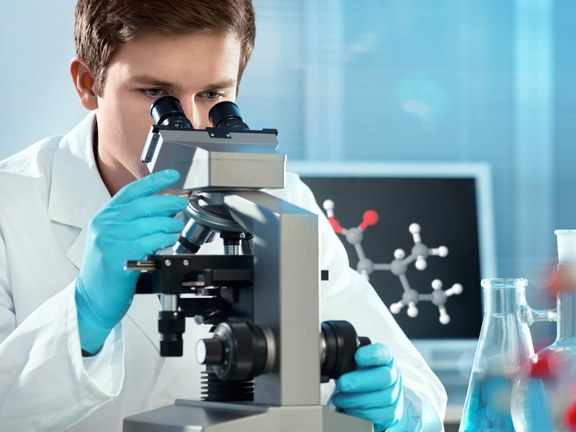 Instruction
Refer to the gynecologist and check stroke, medically it is called "microscopic examination native smear". It is a simple procedure, the doctor will simply collect the mucus from the walls of the vagina with a small spatula and send for verification to the lab. In the public antenatal clinics, this analysis is free, in private clinics it will have to pay.
Check out the results of the study. A smear may show the presence of a Gardnerella, fungi type Candida, cocci, trichomonads, in addition, it determines the number of white blood cells. If the letterhead is written: "detected threads yeasts pseudomycelium and blastospores" diagnose "candidosis".
To obtain a more reliable result give another analysis — bacteriological crop flora of the vagina. It can show not only the existence of candidiasis but also to identify other diseases, such as dysbacteriosis (bacterial vaginosis), gonorrhea, trichomoniasis. Given that the symptoms of these infections may be similar (discharge, itching), only the correct diagnosis will help to select effective treatment regimen.
Please note that today's popular technique of PCR or another DNA-a method that is not intended to diagnose candidiasis. With it, you can learn about the presence of the fungus Candida, but the information about their number and viability will remain under question. That is, for example, if after treatment will be discovered dead elements of the fungi candidiasis is actually there, but the result will be positive.
Another analysis, which will help correct diagnosis and to appoint effective treatment is a special crop on the fungi of the genus Candida, they only make it in modern laboratories. With its help determine the kind of fungi, for example, to widespread Candida Albicans can join Candida glabrata, Candida krusei, Candida tropicalis, often complicating treatment. In addition, the analysis helps to choose the most effective antibiotic therapy given strain of fungi.
If you passed all the tests, but the results were negative, so the symptoms indicate the presence of other diseases. For example, gray-white discharge often appear when dysbacteriosis of the vagina and itching — when herpes. Burning in the intimate area, redness of the genitals, discharge accompanied by an unpleasant odor, pain in the abdomen and discomfort during sex — all this signs of sexually transmitted diseases (STDs).
Advice 3: What are the symptoms for thrush
A yeast infection can go unnoticed. But this disease can be confused with others. The characteristics should not be a reason to start treatment, but when detected you must go to the doctor and be tested.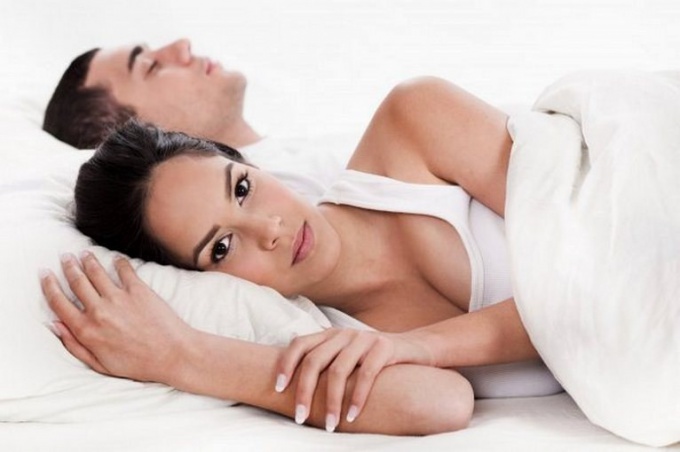 Instruction
Thrush can occur in women, men, and even children. The woman should pay attention on your feelings, when this disease they are extremely unpleasant. Itching, discomfort and burning in the vaginal area often are amplified to night, and when urinating and during sexual intercourse.
Women should pay attention to the selection. Normally, they should be transparent and have no smell. With a yeast infection the consistency of the discharge will be thick and cheesy. Pay attention to smell, it is unpleasant, slightly sour. To identify this symptom of candidiasis is possible during the inspection of underwear or sanitary pads daily. You can also use a napkin if linen it is not noticeable.
A woman should explore their sex organs. Swelling and increase in size – a typical manifestation of thrush. During the inspection it is also possible to detect redness, it will cover all the vagina, perineum and labia.
Symptoms of thrush can occur in men, they this disease are also subject. The discomfort is impossible to miss, it will cause severe itching and burning, worse during intercourse or when urinating.
In males, there can be no discharge candidiasis they appear. During this disease discharge looks like white deposits of cheesy consistency on the glans and near the urethra. The odor is characteristic of yeast infection that is acidic.
Inspect the penis. Candidiasis his head becomes red and enlarged, swollen. Redness and swelling are consequences of inflammation, is characteristic of candidiasis. As well as itching react to many attempts to scratch the affected area, men often find scrapes and scratches in the foreskin or on the glans penis.
Symptoms of thrush in children are localized in the oral cavity, as infection is not sexually transmitted, while passing through the birth canal of the mother. When viewed in the mouth of a child can discover white patches, redness and even cracks or sores on the mucous membranes. Ulcers can bleed and cause pain or cause discomfort, which the child will be restless.
Note
Upon detection of symptoms of candidiasis one of the sexual partners should discontinue sexual relations until a full recovery both. If signs are noticed in a child, the examination need sterile gloves to prevent infection of wounds.
Useful advice
Do not attempt to self-medicate and choose medicines yourself. Consult your doctor to it based on test results, accurate diagnosis and appointed competent treatment.
Advice 4: How to take a "Flucostat" for thrush
"Flucostat" is the antifungal agent, the active active substance is fluconazole. The drug can be used to combat fungal infections of the skin, feet and mucous membranes, but most often it is prescribed for the treatment of thrush.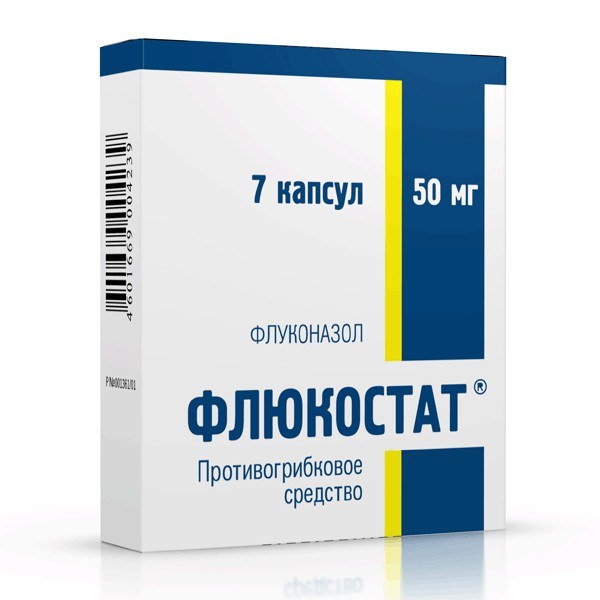 Instruction
The causative agent of thrush are yeast-like fungi of the genus Candida. Hence the medical name of the disease − candidiasis. In women thrush is manifested by itching and burning of the genitals when urinating, after intercourse, and abundant cheesy discharge, delivering serious discomfort. In men, the disease is often asymptomatic, but they may have unpleasant symptoms such as swelling, redness and itching of the foreskin, pain during intercourse, and whitish plaque on the glans penis.
No matter who have revealed a yeast infection, treatment "Flucostat" must pass both sexual partner. Otherwise there is the risk of recurrence and disease transition in the chronic form.
For the treatment of thrush it is enough to drink one capsule "Flucostat" at a dosage of 150 mg. To better absorb the drug, take it after a meal, squeezed small amounts of water, juice, tea or other beverage. The effect of treatment will be noticeable after a day after taking the medicine. Complete disappearance of all symptoms of the disease occurs usually in 2-3 days after application "Flucostat".
To consolidate the results of treatment and prevention of recurrence it is possible to pass the course therapy "Flucostat". For this you must drink a capsule of the drug once a month for 4 (and in severe cases 12) months.
In most cases, the treatment "Flucostat" causes no complications, however patients with diseases of the gastrointestinal tract, a few hours after taking the drug may experience such unpleasant symptoms as nausea, vomiting and flatulence. Usually the feeling comes back to normal on their own, however, when deterioration is best to seek the advice of a physician.
Note
"Flucostat" is contraindicated in pregnant and nursing women, and persons with individual intolerance of fluconazole.
Advice 5: How to use baking soda for thrush
Thrush is a fairly common disease in women, causing discomfort. Faced with this disease every second woman. In her treatment you can use various folk remedies, and one of which is baking soda.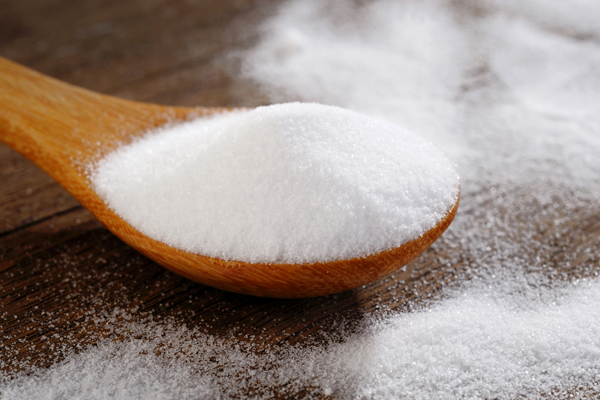 Thrush is an infectious disease that is accompanied by a fungi Candida and allocation torontobased whiter.
Candidiasis, or thrush. Symptoms
A yeast infection can occur without apparent signs, and cause a lot of discomfort (itching, burning sensation in the genital area). Itching and burning is usually worse in the evening, as a day a woman spends in clothing. To identify infection by using microscopy. Treatment of thrush is necessary to approach responsibly. The same treatment should be comprehensive, one drug exposure is not enough.
Yeast infection treatment
The complex treatment included a diet (diet), hygiene and the treatment itself.
From food to exclude anything that increases the acidity of the vagina (sweetness, spice, spicy foods). It is necessary to drink as much fruit, vegetables, dairy products.
As for hygiene, if not respected, can cure yeast infection is impossible. Required wash the genitals a couple of times a day and use sanitary pads.
If to speak about treatment, it must be comprehensive. You need to use the drugs along with traditional methods. The necessary preparation will help you to choose your doctor.
Traditional methods of treatment
Methods of treatment are many, and one of the most popular is yeast infection treatment with baking soda (douching). This method is available to all because the houses have each a soda, and if not, then it is cheap. Soda is used in the treatment of many diseases, and thrush is among them. Of course,
the use of soda
is necessary after a visit to the gynecologist. Independently to make such decisions is not recommended.
Thrush is not "love" alkali, which is contained in the soda. If you use soda to cook from her solution, in the calculation of one teaspoon in a glass of water or two tablespoons per liter. This water to make a douching or washing away. These procedures should be carried out regularly during treatment (for five to seven days).
Please take note that the treatment with the use of baking soda acts as a support tool, or a means of prevention, and one can not do it. An integrated approach to treatment, observing the rules of hygiene and nutrition, use of drugs prescribed by the attending physician, to cure yeast infection is possible. To thrush for you never returned, follow the rules of personal hygiene.