Impatiens

Gentle fun flowers "Impatiens" will complement the beauty and ease the design of any room or street. It is a picky plant blooms profusely in pots and in open ground.


The Ceduna Morgan

This plant is also called donkey tail or monkey tail. During flowering on its long stems, covered with thick fleshy leaves, there are beautiful tassels made of small pink flowers. This undemanding plant reveals all its beauty in bright sunlight and does not tolerate shade.


Chrysanthemum

These flowers grow well on the ground and in pots. Chrysanthemums bloom in mid-summer and bloom until fall, without requiring special attention. They tolerate the abundant sun and the shadow side. The variety of colors and shapes of chrysanthemums enable you to create striking compositions in pots and baskets.


Fountain grass

Very unusual plant will serve as a great decor pieces and also will be nice to grow your own. In good light and moderate watering fountain grass will be sprouting on schedule all year round.


Tradescantia

This is one of the most unpretentious flowers that easily grow in pots and in open ground. Tradescantia has different colors of leaves and flowers depending on the plant variety. As a rule, variegated leaves of this plant are accompanied by a white, lilac or blue flowers of small size.


Verbena

This is a popular plant in many flower gardens and gardeners. Due to the different varieties and colors of verbena actively decorates flower beds, slides, and also looks great in hanging pots. The main condition for constant flowering verbena – is the presence of moist soil. It is a photophilous plant is wary of direct sunlight.


Lobelia

For long-flowering annual Lobelia requires simple care and timely watering. This flower should be protected from direct sunlight and to prevent the drying of soil in the pot. White, cyan, blue and purple Lobelia flower form a continuous blooming flower bed, and hanging from the pot, beautifully envelop him.


Petunia

One of the most popular country, street and garden ornamental plants. These flowers do not require special care, but long-lasting bloom with beautiful buds. There are different varieties of Petunia that differ in size, color and shape of flowers.
Advice 2: How to plant beautiful flowers
Beautiful planting flowers is an art. You must have not only good taste, but some knowledge and practical skills. First, you need to choose a strategy of a flower garden, suitable for beginners strict form and hardy varieties. Deposit chic beds for the novice grower - tight fit and a contrasting color.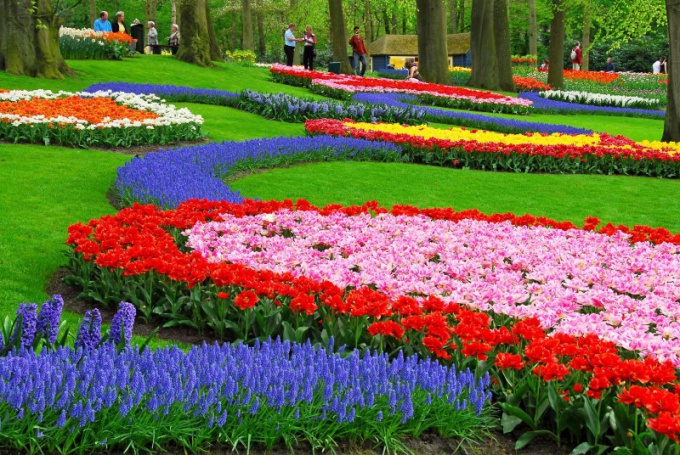 Instruction
When organizing a flower garden, it is very important to place the correct emphasis. Place it in the center of some beautiful flower bed. This will allow more advantageous to place the flowers attract maximum attention. The Central flowerbed can be a standalone part of the landscape and a certain element, overlapping with the secondary components of the flower garden.
Remember that it is better to create one great flower-bed, than be sprayed to the planting of many small. The simple lines will allow you to succeed. Large composition always looks more attractive, so plant flowers so that they were integrated. Well, if you are able to select varieties with a long flowering period, this will allow the flower garden to look fabulous throughout the season.
To make the flowers look maximum well-groomed, prefer dense planting. This will help to get rid of weeds, they just have nowhere to develop. To initially have a clear idea of the result, use grown flower pots or already flowering plants.
You will be easier if you will plan the flower garden, for example, draw an approximate outline on a sheet of paper. In addition, you should compile a list of plants you plan to plant by breaking them into groups by height and colour scheme. When selecting varieties it is necessary to consider the requirements for watering and fertilizing, and light conditions, some plants simply are not compatible with each other.
If you are creating a flower garden for the first time, you can use ready-made schemes too. In addition to colors and geometric shapes, diagram of the flower beds usually means a ready-made list of all the necessary plants. This method of creating a flower garden will allow you to gain experience in this field, and in the future you will be able to bring their own imagination, adding to an existing track or creating a new one.
For beginners in floriculture win-win solution could be the creation of ridges. This kind of garden, densely planted with flowers. Especially beautiful ridges, located along the garden paths on a background of grass, they almost do not need any additional decoration, and the narrow landings, to take care of flowers as comfortably as possible.
Note
When you create flower beds for the first time, try to give preference to undemanding perennials, many annuals are very capricious.
Useful advice
Cereals and dried flowers do not lose their appearance until the beginning of winter and the look is very original, they can be a wonderful addition to any flower garden.
Advice 3: Some garden flowers growing in the shade
The majority of garden flowers and plants love Sunny places with lots of light and sunlight. However, on private land there are usually many places in the shade that I want, too, to decorate the blooming flower beds.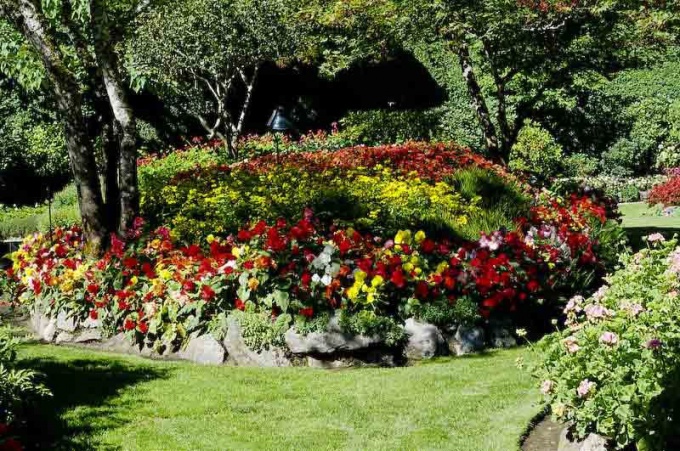 A place in the flower garden


Choosing plants for future flower beds shaded plot, it is necessary to take into account the many conditions that affect growth and flower development. For these conditions you need to look closely at the intended place of landing, to find out what is the duration of being there is direct sunlight. As a result of these observations it is possible to classify land for future plantings.

The shadow implies only 3 hours direct sunlight in the middle of the day when the rest of the illumination area is virtually nonexistent.

Partial shade in the peak of the solstice is in the shade, and in the rest of the day is a 3-hour illumination. This category includes the areas with good illumination of flowerbeds throughout daylight hours, but no penetration of the direct rays of the sun.

The sparse shadow allows the garden greenery to be under the sun's rays that penetrate through the loose foliage of the trees.


The flower garden in dry shady place


Usually such places are located under the large trees that densely cover the sun and take its root system from the soil almost all nutrients. The shadow does not give moisture to evaporate, but at the same time, the powerful crown of the tree almost do not miss the rain. For such places are perfect shadow bulbous plants, blooming in early spring or end of autumn.

From the spring of representatives is the most shown primroses, which give the first seedlings as soon as the snow melts among the garden trees, because it is their natural habitat. Early-flowering snowdrops, hyacinths, daffodils, Crocus, or primrose will adorn any dry shady garden. The rest of the winter and spring, the bulbs of these flowers accumulate the necessary moisture, which helps to hold the bloom and in summer to stay at rest.

Dull autumn landscape with autumn crocuses, he lost his parents, Colchicum. Colchicum can easily be confused with a Crocus, but it is the most common Crocus, blooming in the fall. Thrives in partial shade garden autumn cyclamen and hardy saxifrage, and Aconite, you can build this decorative wall.


Flower garden in a moist shady place


Such places are characterized by free penetration of precipitation and soil structure, which is able long to hold moisture. Of the drawbacks of wet shadows can be noted, the reproduction of slugs, which can damage plantings.

To shadow water-loving plants include all varieties of lilies, Aquilegia, Solomon's seal, astilba, Hosta and other hardy plants with large leaves. Separately want to talk about, astilbe that can delight the eye with colors ranging from purple to milky white. In shady and damp areas of the garden, it will give long and abundant flowering, which really decorate the infield. Comfortable in such places feel bells, ferns, male fern, strasnick. Ditsentra magnificent in bright sunlight can fall into a state of peace, to the arrival of the first of coolness and autumn rains to feast your eyes on unusual flowering.
Advice 4: What flowers don't need sunlight
In sunlight, warmth and moisture need all the flowers and plants. The only difference is that some flowers become more beautiful under the scorching sun. Other varieties thrive in dark rooms where rarely receives the rays of light.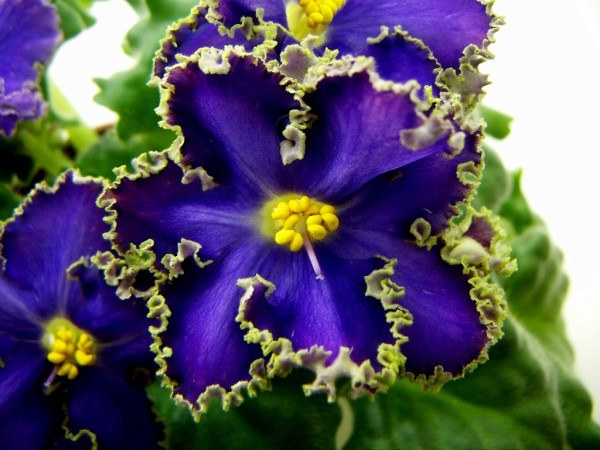 Instruction
Lily
Spathiphyllum – the scientific name of lilies. A beautiful plant with white flowers and shiny dark green leaves prefer shady side of the room. And the presence of yellow spots-burns on the leaves of the Lily indicates that she receives more light than required. Little light but lots of moisture – the secret of growth and beauty of the flower Spathiphyllum.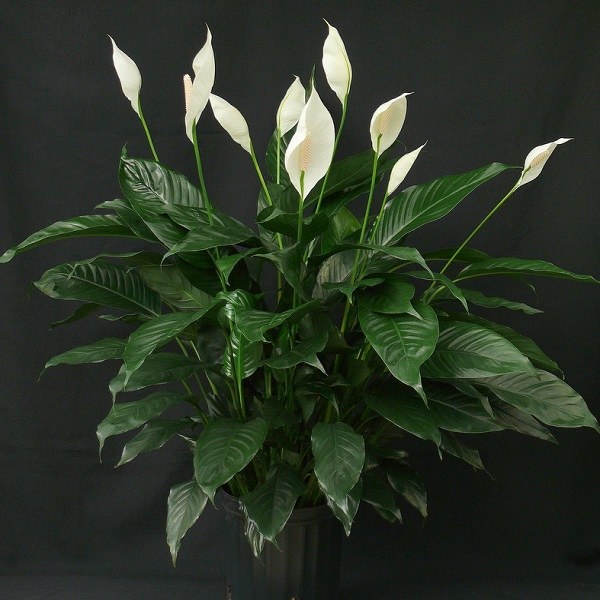 The zigokaktus
In many countries of the world, this flower is known as Christmas cactus, because its flowering is during the winter holidays. These flowers are quite picky as to light and to temperature and humidity. They are able to tolerate temperatures from 2°C to 38 °C, but feeling better in the range of 18°C – 30°C. Christmas cacti a rich variety of colors and shapes. In addition to the traditional red and white flowers, there are lavender, peach, yellow and orange colors. This plant is flowering in pots and hanging baskets.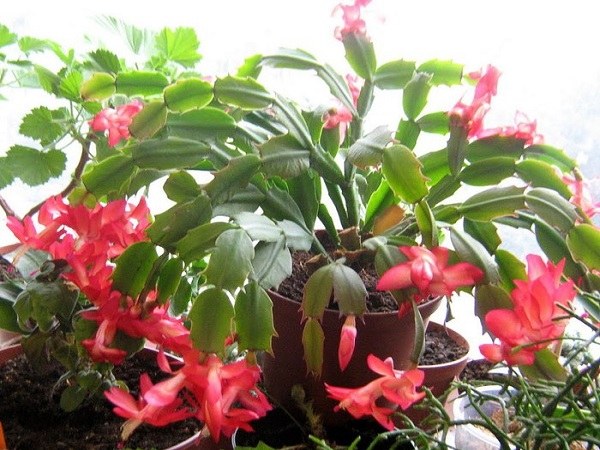 Saxifrage
Small plant growing from 5 to 50 cm in height pleasing to the eye with cheerful flowers and thick leaves are the right shape. There are over 370 species of these flowers, and they usually grow in dense thickets, have leaves with serrated edges. Flowers come in a variety of shades and forms, from bright yellow on short stalks, to lilac and purple on creeping stems.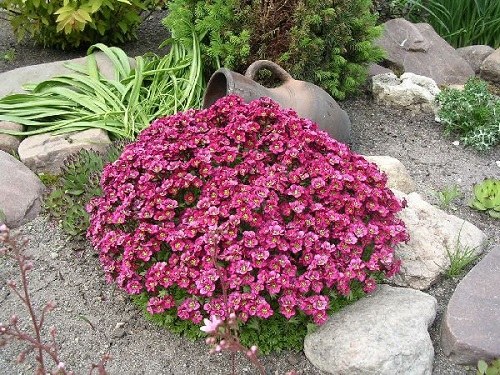 Maranta
Low plant, up to 20 cm in height, has large green leaves with large brown streaks in the middle and small white flowers, 2-3 in the inflorescences. Maranta sensitive to direct sunlight and to draughts and temperature changes. Requires abundant watering and frequent fertilizing in the spring and summer.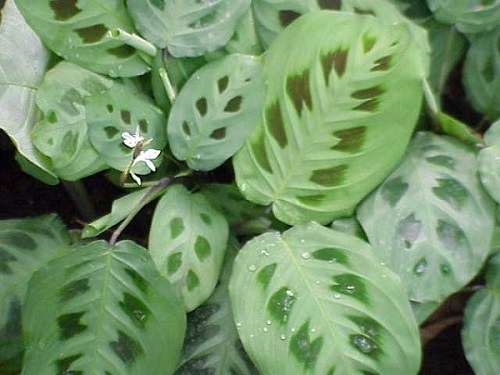 Cineraria
There is a large diversity of hybrid forms of cineraria. The most popular types have large round leaves that resemble mugs and double, semi-double or simple flowers, like daisies. Depending on the varieties of cineraria reaches a height of 25-70 cm, and the flowers have different colors: blue, purple, pink, orange, red and other colors. Never found the yellow cineraria.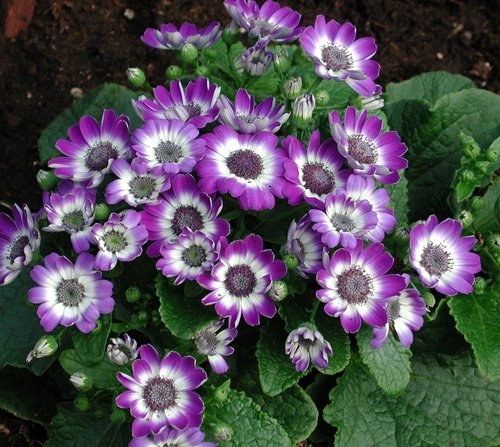 Violet or Saintpaulia is a favorite plant of many flowers. They delight in the diversity of flowers, leaves and shapes. Violets do not tolerate extreme temperatures and drafts. They do not require bright sun, but the lighting should be uniform on all sides, so the flower can periodically turn on the window. Through the use of artificial lighting, the violet can bloom all year round.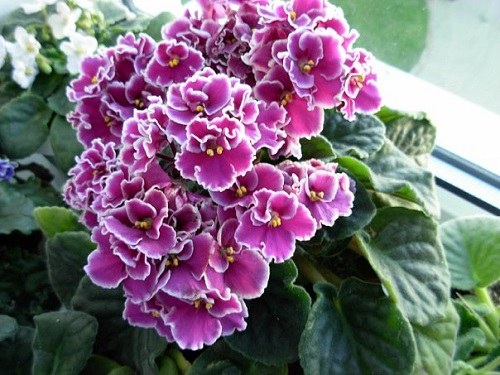 Advice 5: Why no blooms Petunia on the balcony in the summer
Petunia is a beautiful plant that usually blooms very profusely. However, some gardeners than once faced such problem as "the failure" of the representative flora bloom. The reasons for the lack of colors in petunias may be several.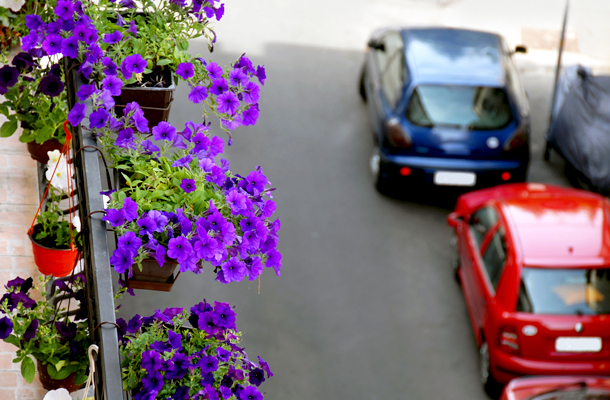 Problems with flowering petunias observed mainly in potted representatives, that is, those that are grown at home or on the balcony. If you look at the plants that grow in the ground, almost all of them abundantly and beautifully in bloom. The flowers in the pots have color only in those cases, if the container in which they are planted, wide and deep.
It is worth remembering that Petunia only feel good in a large amount of land, so if you wish to see on the balcony floriferous plants, then planted one stalk in a container of not less than five liters.
If petunias are already planted in small pots, and the number of buds themselves are very small, and there is a way out. First wait until the plant will bloom. Further, when the number of colors will be more than buds, cut their stems by a third, remove the flower from the pot and cut the roots in half. Take the pot two times bigger than the previous and put Petunia in fresh soil. Put the pot in a shaded area for a week previously to feed the plants (for feeding, for example, "Monophosphate" or "Akvarin"), and over time move on the sun.
Quite on the growth and formation of new buds is affected by caring for Petunia. That the plant bloomed for a long time and abundantly, you will need to perform the following sanitary procedures:
- if the flower in the sky, and has few side stems, then you need to nip off the tip of the longest shoots;
- you must daily remove the fading flowers, and together with the peduncles (if this is not done, the plant will devote all his strength on the formation of bolls);
- be sure to remove the dry leaves, especially in the lower part;
- time to water and feed in a timely manner. Petunias like excessive watering and do not tolerate lack of moisture.
Generally, these flowers love the heat and the light, the optimum temperature for growing is 25 degrees, however the 30 degree heat they transfer well. If Petunia does not bloom, then revise these conditions if necessary, insulate the balcony and install artificial lighting.