Instruction
A common cause of pain in the kidneys is kidney stones. Her seizures are a characteristic feature of which is a very strong pain called "renal colic". When colic of a man literally beside himself, trying in vain to find the position at which the pain syndrome is reduced.
We need to call the doctor. Before his arrival, if the pain is unbearable, you can sit in a hot bath, take painkillers and antispasmodic medications. For example, some people in this situation helps supplementation "Ketorol" (similar to "Ketanov") and "no-Spa" (or "Spasmalgon"). The attack of colic is usually removed by intravenous administration of a combined preparation, possessing strong spasmolytic and analgesic effect, for example, "Realny".
If after the attack hampered the flow of urine (especially if it ever stopped), then moved with the colic, the stone blocked the ureter. Require immediate hospitalization, since you will almost certainly need to operate urgently patient.
A dull, aching pain in the lower back and flanks, especially accompanied by fever, weakness, fatigue, shortness of urination, usually indicates pyelonephritis. When the disease occurs infection of renal tissue. In the most severe cases, in addition to the described patient's symptoms occurs fever and vomiting. The treatment of pyelonephritis is the use of antibiotics and diet.
Glomerulonefrit is an inflammation of the renal tubules and glomeruli – usually develops as a complication of tonsillitis occurring in severe form. Besides pain in the kidneys, the main symptoms of this disease are: reduction of the outflow of urine, the host pronounced reddish tinge; severe swelling, especially in the morning; a significant increase in blood pressure; lethargy and fatigue. Treat glomerulonefrit using complex therapy with antibiotics and diuretics. Also plays a big role diet with low protein foods, fats and salt.
There are many reasons due to which you may experience kidney pain, until the development of malignant tumors. Therefore, it is important to consult a doctor, not hoping that it will be done – stop. Also, do not self-medicate, because every body is different. If some medication helped your friend, it does not mean that he will help you.
Advice 2 : How to remove kidney pain
Pain in the kidneys can occur for different reasons. Often it appears due to various diseases: pyelonephritis, urolithiasis, hydronephrosis. Sometimes the pain may visit as a result of occurrence of tumours of the kidney or bladder, trauma. It can be a sharp, so-called renal colic, or growing.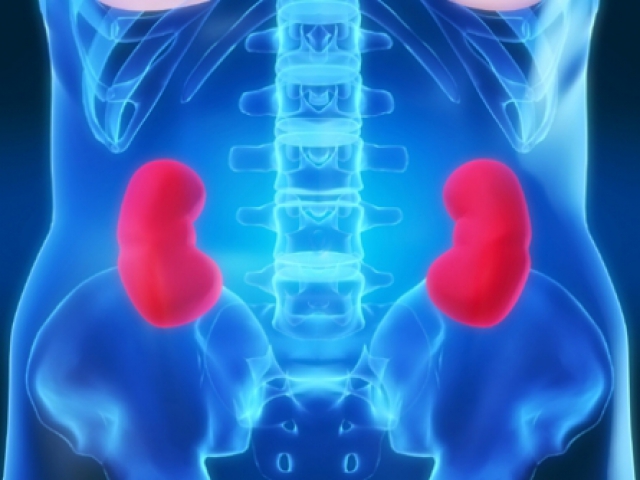 Instruction
If the pain radiates to the lower back or groin, you should immediately consult a doctor. Therapy should begin only after examination of the kidneys, ureters and bladder. As soon as the diagnosis is made, the urologist will prescribe a treatment plan corresponding to the identified disease. Not should, not knowing of the disease, to start an independent action. Untimely appeal to the doctor can lead to irreversible consequences.
Most often, the pain occurs due to the presence of sand or stones in the kidneys. The treatment consists not only in its elimination, but also in the normalization of metabolism and dissolution of sediments. In folk medicine, there are many methods that help to relieve pain in the kidneys resulting from kidney stones or inflammatory diseases.
Helps to cope with pain, a decoction of Flaxseed. To do this, 1 tablespoon of seeds should pour 1 Cup of boiling water. Then bring to the boil and simmer for 3-5 minutes. The resulting broth, strain through cheesecloth and drink every 2 hours half a Cup. If the taste of flax broth will seem not too pleasant, add a few drops of lemon juice before each appointment. This decoction should be drunk for 2-3 days.
Cleans kidneys and reduces the pain of such a mixture. It is necessary to take 50 grams of olive oil, honey, cognac or vodka, lemon juice. The ingredients are mixed and heated in a water bath until a homogeneous mass. The resulting drug must be taken every morning fasting, for four days.
In addition, to get rid of pain in the kidneys will help tincture of Echinacea and propolis. You need to take 350 ml of vodka, 50 grams of propolis and Echinacea. Ingredients to grind, put in a glass jar or bottle, pour vodka and put in a dark place for 5-7 days. Then infusion should strain and take 1 teaspoon 3 times a day before meals.
Quickly relieves pain in the kidneys infusion of red currant. You need to take a half-liter jars of fresh berries, crush them, add 1 tablespoon of sugar and pour boiled water at room temperature. The resulting mixture must be supplied with a warm place to start fermentation. As soon as bubbles appear and a characteristic odor, you need to strain the infusion. This usually happens on the second day after preparation of the mixture. Obtained the medicine you need to drink per day in three divided doses before meals. The course of treatment is about a week.