You will need
- your Bank card;
- PIN card;
ATM;
mobile phone;
- computer with Internet access;
- the passport.
Instruction
To check the balance of Bank card account through nearest self-service terminal. Typically, such equipment can be seen directly in the Bank, but sometimes there are exceptions.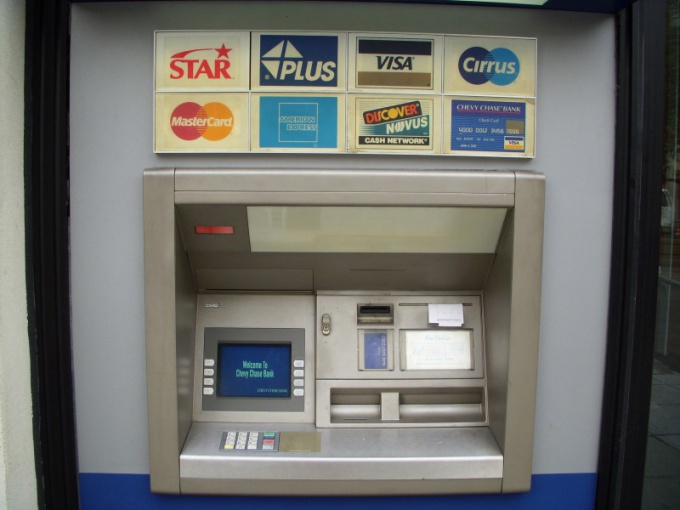 Go to the ATM and insert the card into a special receiver. To activate it, you need to enter a PIN code, which is issued upon receipt of the card. Next, select the desired menu: "balance inquiry". You can watch the account balance on the ATM screen, or you can request a check.
If your Bank provides the mobile banking service, test the card using the telephone number which must be attached to your card number. Send a request for the transaction via a text message, typing a specific code to a short number. You should consult any Bank branch, as this service can be paid.
If you have computer and Internet access, you can find out account balance in the simplest way – through the site. Unfortunately, not all banks can provide this opportunity. So it is important to find out if such a service. In any case, you have to register on the official website of the Bank, only then will it be possible to know the cash balance.
Go to the Bank website via the Internet, log into your account using the username and password. Next, you need to select the corresponding menu, then the screen will display the remaining amount of the card.
In the case where there is no possibility to use Internet, mobile banking service and the terminal, there is only the last method, which is available to everyone and free of charge, is to call the hotline. Dial the number the operator ID of your city, to find the phone you can at any branch.
The operator gave you consent to receive confidential information, you will need to disclose your personal information: name, surname and patronymic name, number of your card (indicated on the front of the card), the key word you used when registering the card in your name.
Note
Some banks do not offer mobile banking service, or it can be paid. So keep in mind that each month your account may be deducted a certain amount.
Useful advice
If you don't know or remember the PIN code of your card, you should contact any Bank branch. Be sure to take your passport and the contract registration card in your name.