Hair foam and its properties


One of the most popular styling products is hair foam. With it you can create a very dramatic curls, while the hair retains its flawless appearance for a long time.

Buying shampoo at the store, it is necessary to choose it correctly. For thin and weakened hair there are special products. To create feminine hairstyles most suitable foam with a low or medium degree of fixation. Product with high degree of fixation often glues hair, weight them.

Some women are unable to distinguish between laying the foam mousse. In fact, the mousse is much thicker foam. This product is more suitable for styling short hair than to create a spectacular large curls.

When purchasing foam, it is important to pay attention to the name of the manufacturer and the shelf life of the product. Quality products not only fix the hair, but also care for the hair, protecting them from high temperatures during blow-drying.


How to use foam for hair styling correctly


To hairstyle looked stylish and well-groomed, but also retain their appearance for a long time, you need to use the foam correctly.

Before you start packing, you need to slightly dry hair. They should be slightly moist but not wet. Next, you need to take the tank with foam and shake it, then squeeze a small amount onto palm.

Styling will need quite a bit of the cosmetic product. Owners of short hair you need to squeeze from the container a foam ball the size of a walnut. Styling medium length hair, squeeze into palm foam ball the size of a tennis ball. Owners of long hair can use a slightly larger amount of foam depending on the effect required in each case.

To comply with the recommendations concerning the optimal application of funds of the foam on the hair, it is very important. If foam is too large, hair will be messy and will not last for long. If styling products will be insufficient to achieve the desired effect will not work.

The foam should be applied along the entire length of hair. Below the packing means to distribute more evenly, you can comb the hair comb with rare teeth. To create the root volume you can apply the foam only on the basis of the hair.

After application need to dry my hair. It is important to keep the hair dryer so that the airflow was directed in the direction of hair growth. This technique will help to protect them from breakage.

With foam you can also create a hairstyle with the effect of wet hair. For this you need to distribute the hair a small number of special styling products and dry the head with a hair dryer with a nozzle-diffuser.
Advice 2 : How to style your hair foam
One of the most important elements of the style of every fashionista is a hairstyle. There is a huge variety of tools and helpers to create hairstyles. One such tool is the remedy for hair styling. How to use this wonderful product?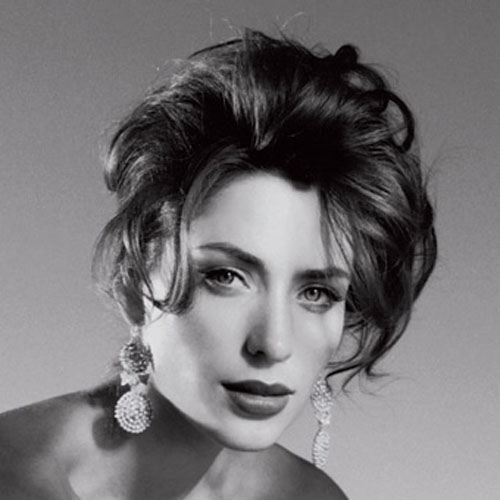 Instruction
Styling foam is very simple. You must first decide what result you want to achieve. If you want to obtain a voluminous hairstyle, you must purchase a lotion for styling with the effect of volume. A small amount of foam apply to roots of wet hair and using a round brush, comb and a Hairdryer and style your hair. To use foam it is possible and on dry hair, however the result is not as wonderful as when applied to wet tresses.
Facial hair is not only a great way to add volume, but also a great striker hairstyles. Place it on a flat comb evenly through the hair. The hair becomes manageable and easy to style. If you like to wear curly strands of hair and use curlers, a Curling iron, before you pin the curls, apply a small amount of foam. This will provide a tremendous wave, not glue the hair. This hairstyle can stay for more than 12 hours and does not require additional fixing. The important role of the cosmetic lies in the fact that it contains substances to protect the hair from damage during drying and styling, as well as vitamins that strengthen hair.
Using foam for styling, you can create wonderful and very trendy hairstyle "the effect of wet hair". For this you just need to wash your hair and applying the foam onto hands, distribute it evenly through the hair. The arms should put his hair down. Next, dry hair and hair ready.
Choosing foam it is important to pay attention to its functionality: for the volume and locking. Don't forget that the degree of fixation can be different and tailored to the particularities of your hair, choose the right product. Take care of your hair - make sure the product vitamins and does it have protective properties.