The attitude of the deaf or hard of hearing person is quite different than someone who has no abnormalities in auditory perception of the environment. People with different degree of disorder of this function tend to communicate only with those who can fully understand them: "colleagues" who are experiencing the same restrictions to the full enjoyment of life.



What support does the organization provide deaf Dating online resources?



For people with hearing impairments there are special websites and pages on many forums, which help to establish between visitors friendships and strike up a deeper acquaintance. For example, a resource www.deafnet.ru designed specifically for people with hearing impairments and offers a lot of services that reduce the life. In particular, there is sortoprokatnoe support, which allows you to understand what is said in the video, film or song. For assimilation of lectures and seminars, which are impossible to find in printed form – it is an invaluable help.


Hearing impaired and deaf share acquired from different sources of information, allowing them to expand their view of the world to be fully perceived. On this forum there is a special page designed for Dating people with impaired hearing. Here you can read about the stories of happy meetings and matrimony, which started here.

To a known resource "Schoolmates" there is a deaf community in which these people share their experience of overcoming various life problems and troubles, help each other with advice. Similar pages are Email, in particular, "the World of the deaf" is very popular among such people.



That helps hearing impaired and deaf to meet and understand each other?



One of the opportunities to know about people – the honor of his articles or replies to posts. For this reason, the "Answers" in the Mail attends and actively participates in discussions a large number of people with impaired hearing. If the common man's voice has a lot to understand about its owner, deprived of this opportunity deaf and hard of hearing are oriented more to a text message. Therefore they develop special insight they are able to recognize the character and intelligence of the interlocutor are few statements on the forum or in the "Answers". Thus, the virtual world becomes for them a real opportunity to meet and create a happy family.
Advice 2 : How to meet a deaf-mute girl
In order to meet deaf and dumb girl, you need to know the websites where the communication of people with disabilities of hearing and speech. In real life, you can visit the clubs, the deaf Society or a special club, where they engaged in creative work. For full communication, you will need to learn sign language.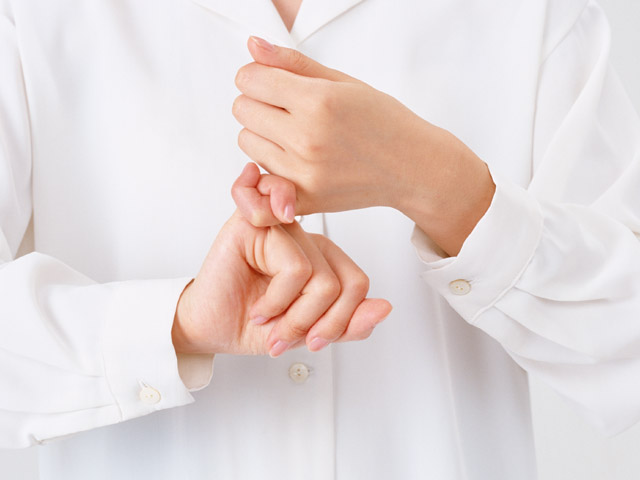 If you have any need or desire to get acquainted with a deaf and dumb girl, you need to first know about the peculiarities of the psyche of such people. The perception of reality they differ in many respects from those who have no problems with hearing or speech. Deaf very well versed in facial expressions, as eyesight is the only way of obtaining reliable information.


These people communicate among themselves and with others using sign language. Therefore, in order to meet a girl that has a deviation in the work of the organs of hearing and speech, you will need to learn if not the entire vocabulary, the basics of this language. This will help to start full-fledged communication and understand each other.



Where to learn sign language?



Sign language special. It is almost completely independent of the sound and is able to convey not only the semantic language, but the many shades of emotions. There are tutorials that have lots of pictures and explanations to them. With their help, you can learn to communicate with deaf people. You should know that every country sign languages differ from each other regardless of whether in this area one audio language. So if the girl is a foreigner, will need to learn the gestures that are used to communicate in a specific region of the state.


However, any language is absorbed much faster and easier during communication. So if there are any deaf club or Palace of culture, which they attend, it makes sense to go there. In many cities there are courses, which teach sign language. In order to master it, you can take advantage of this opportunity. Get help and skill in communicating in deaf Societies, which exist in any large settlements. It should be understood that without practice, any language is quickly forgotten, so if the decision to learn sign language serious, you need to think in advance where and with whom to use it.



Where to meet a deaf girl?



In the first place makes sense to go to the Mail.<url>. There is a communication of tens of thousands of people with disabilities of hearing and speech. Here the easiest way would be to tie a new acquaintance, as this will help ordinary correspondence. In the process you can ask about what sign language uses the girl and try to find the opportunity to learn it. There are specialized sites for the deaf. They have sections for Dating. This is also a great opportunity to start a conversation with a girl you like.