Description
Black carrots, or scorzonera, at the time of flowering can be identified by yellow fragrant flowers. The well-cultivated soil ripe roots can reach a length of 35 cm with a thickness of 3-4 cm. the Flesh is not dense structure of white color which contains a milky juice. The smell of the root resembles the scent of vanilla.
In the wild there are many types of black carrot, but she has the taste and aroma, which has a commercial root. Examples of selection are recognized as varieties of "Russian giant", "Gigantic", "Ordinary" and "Volcano".
Medicinal properties of black carrot
The healing properties of black carrot primarily due to the fact that it contains large amounts of inulin, consisting of fructose. In addition, the root crop is rich in mineral composition, especially potassium, magnesium, phosphorus, calcium and iron. Black carrot a lot of protein, vitamins, including A, C, E, PP, H, K and B group, and also biologically active substances.
Black carrot helps to normalize metabolism, it is useful to use for people suffering from diseases of the digestive system and liver and kidneys. Carrot juice is good strengthens the immune system.
Black carrots are especially popular in Tibetan and Chinese medicine. On its basis produce drugs for the treatment of diabetes, anaemia and avitaminosis.
Use in cooking
In cooking, use the roots of black carrots with an amazing vanilla scent and the foliage, which in powdered form is added to vitamin salads. Before cooking, the root is scalded in boiling water, so it was easy to remove the peel. You must then carry out the procedure of soaking within half an hour in slightly acidified water (1 tsp lemon juice to 1 liter of water), leaving an earthy taste that is present in some varieties.
Housewives defending the principles of a balanced diet, put black carrots in soups, added to omelets, sauces, use as a standalone side dish to meat and fish dishes. Dried and powdered roots are good in sweet baked goods, from to make a drink that tastes like coffee, but, in contrast, allowed for hypertension and ulcer. The small circle of fresh black carrot makes vegetables crunchy and firm.
Growing black carrot
To grow black carrots is no more difficult than a regular orange. It does not require machinery, cold-resistant and can even hibernate in the soil. She also does not like shaded areas and saudinet landings (must be thin). Black sow carrots early spring, late summer and winter. When spring sowing the harvest get in the first year. If to sow in August, the young shoots will normally have time to take root, to form in the second year of major roots and to successfully produce seed. Sown before winter, the carrots will germinate the following year and will yield earlier than with spring sowing.
Dig root crops before frost, trying not to damage them because damaged black carrot is not stored even in comfortable conditions. The tops must be removed and the carrots to dry well. Keep the roots should be in moist sand in a vertical position at a temperature of from 0 to 1-3 OS.
Advice 2: When to sow carrots for winter
Spring valuable every day, so the gardeners came up to put some crops, including carrots, a winter. Then the harvest will rejoice before the spring planting. It is important to seeding at the optimum time.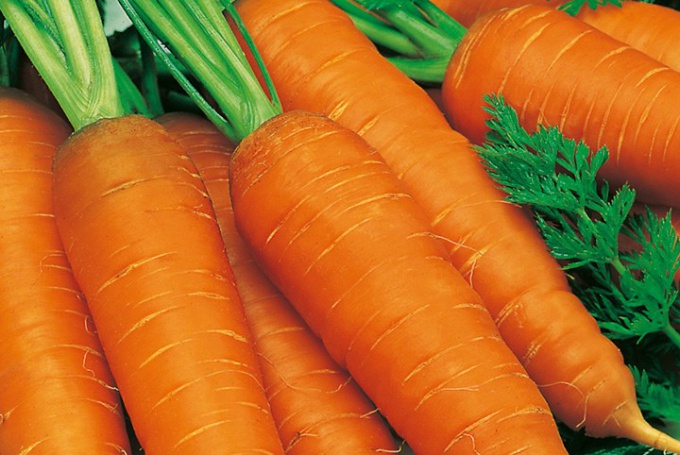 Not all gardeners know that carrot seeds can be sown not only in late April – early may, but before winter.
On the site in the spring a lot of cases, so valuable every hour. If possible, it's good to be a part of the planting work and to migrate in the fall. At this time, harvested, dug earth, and have the time to plant carrots for the winter.
Another reason for soil moisture. Carrot grows long – 10-14 days. At this time it must be a sufficient amount of water, which happens in the spring after the snow melts. But the soil at that time too crude, so it is difficult to dig. If you plant the seeds for the winter, in the spring digging the soil is not required. Besides "inwinter" morkovka get enough moisture, and the seeds will sprout fine.
The choice of planting day
It is very important to bring the seeds land on time. If it try to do too late in the fall, then the frozen ground will be very difficult to work with. If you start work at the beginning of autumn, to the winter the seeds will germinate and will die from frost.
Optimum period: late October – early November. Earlier in the beginning of November could lutovac 30-degree frosts. Now there is no such early winters and at the beginning of November it is possible to carry out these works.
Planting dates largely depend on weather. November can also be warm and snowless. Then, planted in late October, the seeds will germinate in the thaw, and during the frost die.
Carrots under winter planting when the earth will freeze 3 cm. It can be both at the beginning and in the middle of November.
Frozen ground is hard to dig, and plant the seeds already settled in the garden, so prepare it in advance - in the month of October.
Garden and seeds for carrots inwinter
The bed must be a height of 15-20 cm Below it can not be done as the spring melt water will take away a large part of the seed and the harvest will be small. If you make it too high, then winter will be fatal to seed – some snow may fall because of the wind, and they will freeze and lose germination. Besides the summer on a very high ridge of little moisture, as it evaporates quickly in the sun.
In the winter, the carrots need to be sown in 1.5 times more often than in spring, as part of the seeds may not germinate. Make furrows and plant the dry seeds. Top notch sprinkle a layer of peat 1.5 cm
The spring between the rows should be carefully podrujit the ground. Planted for winter carrots not only saves time in the spring, but also early to eat young sweet fruits.
Advice 3: What is SOT and how to cook it
Today, a growing popularity among fast food uses cell. No wonder, because it does not require great skill in cooking and specific ingredients that has nutritional value and does not harm the figure.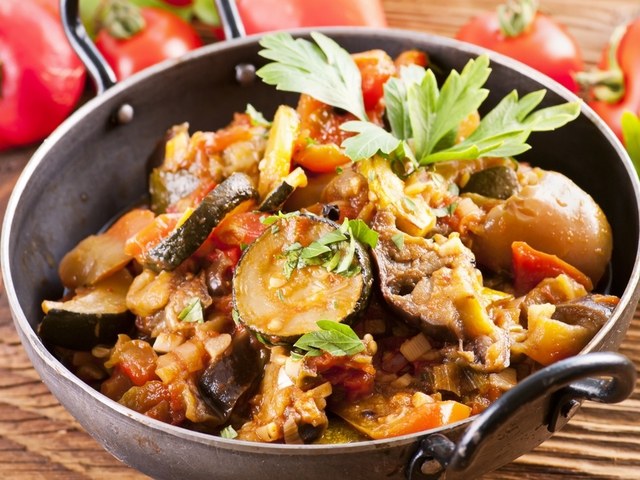 What is saute


Sauté is a food cooked in their own juice or in a large quantity of sauce for a short period of time. From the usual stew this dish is fast cooking and use only those ingredients that are heat treated very quickly. That's why the cell is considered to be very useful and suitable even for those who comply with diet therapy.

Usually prepared with sautéed tomatoes, mushrooms, onions, sweet peppers, onions or zucchini, eggplant. Sometimes it also put cauliflower and carrots. Meat version of the dish involves the use of chicken liver or hearts. As a dressing, acts own juicing vegetables, olive oil or lemon juice. From spices to sauté add salt, black or allspice, garlic, various greens.


How to make vegetable sauté


Ingredients for 2 servings:
- 3 PCs of sweet pepper;
- eggplant;
- 4 tomatoes;
- 3-4 tablespoons of olive oil;
- 3 cloves of garlic;
- salt to taste;
- ½ Bunch fresh cilantro.

Vegetables thoroughly wash and dry on a napkin. Eggplant and onion peel. Then fry in a dry frying pan each kind of vegetable separately, without cutting. They should become softer, but not burnt. Then sweet pepper remove the tail and seeds and cut lengthwise into several parts. Onions cut into large cubes, eggplant – sliced, and the tomatoes peel and cut into 4 pieces.

Fold the vegetables into the pot or pot with thick walls. Add salt to taste and add the finely chopped garlic. Put on a slow fire and simmer in its own juice for 10 minutes. Then add olive oil and chopped cilantro. All mix thoroughly, cool and serve.


The recipe is delicious sauteed with chicken liver


To prepare this hearty you will need:
- 300 g chicken liver;
- 2 tomato;
- sweet pepper;
- zucchini;
- eggplant;
- onions;
- 1 tablespoon dry white wine;
- salt, herbs and black pepper to taste.

Chicken liver wash, cut into small pieces, the rest of the vegetables cut into cubes of the same size. Sauté all the ingredients in the pan alternately in small amount of vegetable oil. They should be soft but not brown. Then place them in a saucepan, add salt, dry white wine and stir. To extinguish on slow fire to evaporate the wine. Then pepper, sprinkle with herbs and remove from heat.