You will need
-a piece of departure;
-residence permit;
-the passport with a mark about moving to permanent residence;
-certificate from the host country on request of a residence permit
Instruction
According to article 3 of the law of Ukraine "On the procedure for importation (forwarding) to Ukraine of personal belongings", you will have to declare their personal belongings. We need it, to the customs authorities the Ukrainian side there were no questions asked. And to fill in the customs documents you have and if you do accompany your things, and in fact, if you send them any form of transport without personal presence. The difference in clearance of personal goods from all other is that to make a Declaration, you can both in writing and orally. Tax your goods will not be taxed.
To avoid misunderstandings at the border or in the design of the package, it is best to prepare in advance a number of specific documents. They will help you to prove the fact that you are moving to Ukraine for permanent place of residence that these things are intended for arrangement of your life, and not for trading or smuggling. The package of necessary papers include: a piece of departure; valid passport of the Russian Federation, which bear the stamp of the migration service of moving for permanent residence abroad; a certificate issued by the visa office of Ukraine, which confirms that your documents for registration of residence permit had been taken; the actual residence permit. If you provide the customs officers the documents, the questions for you should not they appear at all.
Transport your things, you can few different ways. For example, motor transport. As a rule, to hire this truck. You can "Gazelle", the cargo wagon. The cost of service in this case will be about 50 000 rubles (depending on the car type). You need to pass all the paperwork for the cargo the driver (if you don't go along with it). This is necessary so that he could easily cross the border.
Can send your personal belongings by rail. It usually take a special container, load it up and arrange transportation in accordance with all requirements of the Ukrainian side. The only disadvantage of this method - will have to wait until things arrive (a week - rarely two). The cost of the shipping will be almost the same as a car.
Carry your Luggage and plane. Issue the load in exactly the same way as in all other cases. Pack all your things very compact. For example, it is unlikely that you will be on Board the fully assembled wardrobe. As the goods you will pass immediately to the international office of freight and customs documents you will need here. The cost of your shipment you also calculate on the spot. It will depend on the weight of your Luggage and existing at the time of submission of tariffs for the shipment of one kilogram.
If you have any questions, to solve which you can only specialists of customs service of Ukraine, you can directly before sending the cargo to consult with them by phone: 8 (044)-274-82-98, 8 (044)-247-26-06, 8 (044)-274-27-06, Fax: 8 (044)-236-82-81.
Advice 2 : How to move things from Ukraine to Russia
Ukraine and Russia are close neighbours, between which there are a variety of different links. There are cases when citizens of both countries move to a permanent residence from one country to a different together with personal belongings.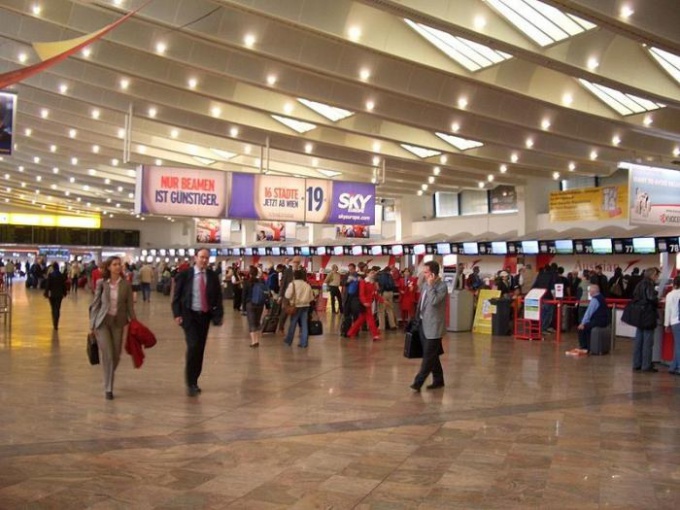 Instruction
Ukrainian legislation determines the rules of export from Ukraine to Russia as foreign currency and personal belongings. So the amount of 10,000 euros, its dollar, ruble and hryvnia equivalents are carried without the Declaration. Only enough of the oral statement of the owner. Anything that exceeds this amount must be obligatory declared.
As for dollars, is allowed without Declaration to export to 9999$. Amounts from$ 10,000 and higher make a Declaration. Note that a verbal Declaration has the same status as written here, be sure to specify the exact amount of cash. In case of exceeding the norms of oral Declaration is already written in the Declaration shall be indicated the full amount, not just the excess. It is not necessary to have documents indicating the source of purchase. When you export from Ukraine of the amount over € 10,000 please submit a document that this amount was withdrawn from Bank accounts. For example, for the amount of 11,000 euros by Bank document is required only for the amount of 1000 euros. Bank cards are not subject to Declaration.
Exporting personal items including the rate for one person is not subject to duties. The list of personal belongings include jewelry with signs of use, laptops, computers, cell phones and baby carriages. This includes sports equipment – bicycles, tents, snorkeling equipment, binoculars, things of permanent use of the shoes and clothing, hygiene products, cosmetics and perfumes.
In respect of personal belongings is allowed both oral and written Declaration at the request of the bearer. Property not included in the category of personal belongings, recognized as a product for personal use. Duty-free export is possible if its weight does not exceed 35 kg, and cost – 65000 rubles. For alcohol and cigarettes, there are the following restrictions on duty-free export of respectively 2 liters and 200 pieces per adult.
Advice 3 : How to transport goods from Ukraine to Russia
The transportation of various goods from Ukraine to Russia may be held for personal purposes and for business. It is necessary to know the customs rules of both countries, to avoid having subsequently to pay fines or even losing the goods.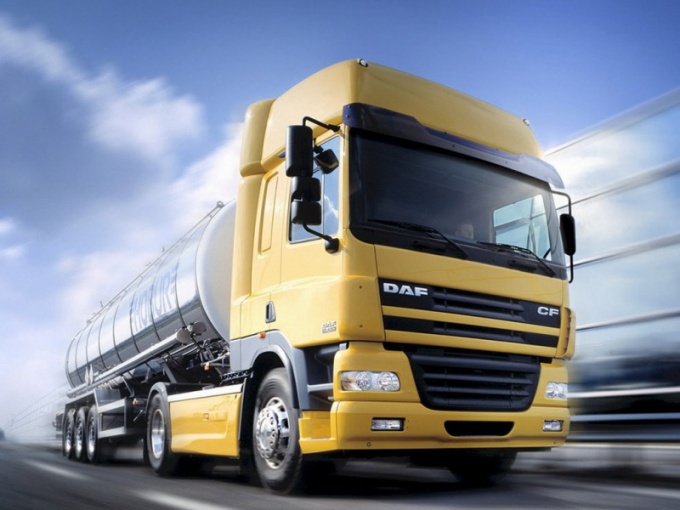 Instruction
Click the transport type that you want to use in transit. Transportation of cargo using aircraft is used infrequently because it is expensive and not always necessary - Ukraine borders Russia. By plane it is advisable to only send very urgent and small shipments. For others better suited to road and rail transport. The latter method is cheaper, which attracts when necessary to transport large number of goods.
Find out the customs regulations of the two countries to prevent misunderstandings at the border. Of Ukraine is impossible without a special permit to export cultural values, as well as precious metals and stones. When transferring animals and plants will need the permission of phytosanitary or veterinary control.
Complete the customs Declaration when crossing the border. Enter your name, organization name, if you are transporting goods to a legal entity, as well as all kinds of things you have prepared for sale and are subject to mandatory Declaration. The Declaration should be issued in two forms and submit them to the customs officers. Specify all of the information exactly, otherwise you risk to be fined a large sum for the attempted illicit importation of goods.
Pay customs duty for import of goods in Russia. It is calculated individually for each type of goods. Some products will also be assessed additional taxes - excise. Such goods include alcohol, automobiles and motorcycles, cigarettes and cigars, gasoline and diesel fuel. On alcohol products after payment of excise taxes will need to paste the stamps.
When you clear customs and get your copy of the Declaration with a mark about payment of money. This document will confirm the legitimacy of a finding of cargo in Russia.