Fashion trends
Boys and girls in adolescence engaged in an active search yourself, so they tend to try everything at once and often change their ideals.
Some find refuge among the representatives of various subcultures like rockers, Goths, emo and so on. This greatly affects their world view and style of clothing and behavior.
In addition, many young people are beginning to seriously interested in extreme sports: skateboarding, snowboarding, skiing and inline skating, Cycling.
Particularly ardent fans of adrenaline taking part in street races in cars or motorcycles.
There are those who choose a quieter activity, like photography, handmade, video game, normal fitness, yoga, Pilates. All this is now very popular among the youth.
Fashion clothes
Speaking about fashion trends among Teens, we cannot ignore the youth fashion. For the most part, boys and girls are not able to spend huge amounts on clothes, shoes and accessories, therefore, limited to a shopping of the mass market.
The most popular brands such as Zara, Mango, Pull&Bear, Sisley, H&M, Savage, Your, Sela and many others.
Shoes teenagers give priority to convenience, rather than beauty, so many girls prefer ballet flats instead of heels. Sneakers, uggs, sneakers, Doc Martens, grinders can easily be considered unisex shoes that have in the wardrobe of majority of adolescents around the world.
In cold weather young people prefer to wear long sweaters, sweatshirts with jeans. This season, we are jackets, sweater knit or bright clothes featuring cartoon characters, funny slogans. Girls prefer skinny jeans with a low rise. Among young fashionable to wear half-mast trousers, and an important attribute stands exposed underwear famous brands.
Clothes from the top do not lose their relevance down jackets with fur trim on the collar, short jackets, coats. Young ladies, wanting to stand out from the crowd and to emphasize their femininity, prefer the style of 50-ies-60-ies – the classic trench coats, coats-trapezes with short sleeves. It's rare that you see on the streets girls and adolescent girls in fur coats, fur usually prevails in the accessories or used as decor.
Advice 2: In the fashion of today's youth?
To say that it is all the rage now with the young people, it is very difficult. There are many fashion trends: classic, sports, vintage, street wear, Casual and so on. Everyone chooses what he likes and can afford.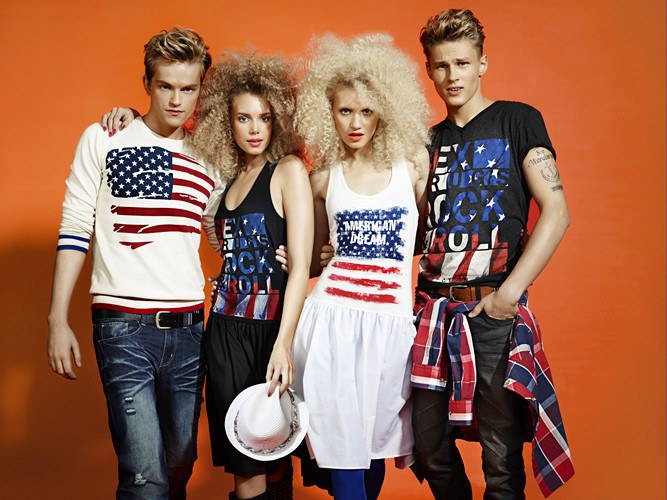 In youth fashion, it is possible to highlight General trends that relate not only to clothing, but also total fashionable behavior.
Trendy behavior
The first thing to say - there was a fashion to follow him. Most of the young boys and girls visit the gym and jog in the morning. Social networking has never been such a huge number of communities where the main theme is healthy living and proper nutrition.
Other fashionable occupation can be called handmade. Every self-respecting girl trying to make something.
Very often, doing embroidery on clothes, create fashion accessories, sewing and embroidering collars, making homemade soap.
Another trendy "disease" is photography. This requires a good camera, the ability to use and knowledge of one of the computer processing programs.
Fashion clothes
To find out what direction preferred by young people, just go to any youth online store and see the collection this season.
Now in Vogue bright colors, clothing and accessories. In the trend are things with obvious effect sensenot: worn jeans with holes or stains, tearing the edges of the skirts and short shorts. Moreover, popular is the combination of the bottom with a glamorous top, ie., blouses of delicate colors, blazers and bright chunky accessories.
Fashion accessories among young people for the last 2 years are headbands embroidered with beads and various rhinestones.
Latest fashion trends have become pockets on dresses and skirts, and stitched the spikes on clothing. It makes way more badass. Trendy skirts can be called or pencil skirts, or, conversely, developing a playful skirt of thin fabric with belt at waist.
Preferred sweater chunky knit and boxy fit, and cropped jackets. In autumn and spring was in fashion boots "timberland", and both male and female models. And in winter, all without exception began to wear hats of sticking on the back of his head. In trend, there were those who boldly wore the hat, boots, "timberland" and the classic coat. In outerwear, there is a trend to the leather inserts.
If you try to deduce some General pattern of the fashion trends among young people, it is unlikely it can be done. Clothing and accessories of all brands are very similar, but many different ways to combine them and give preference to different colors, so that a variety of youth styles.
Advice 3: Street fashion. The Streets Of London
Street fashion is a dominant fashion because it sets the daily images. Clothing that is prone to demonstrations in the street, also the slope to the fashion trends. Want to look stylish and fashionable, then you need to follow these trends. Because it is on the street, at home, at work passes by a large flow of people, and therefore it evaluates the individuality of each person.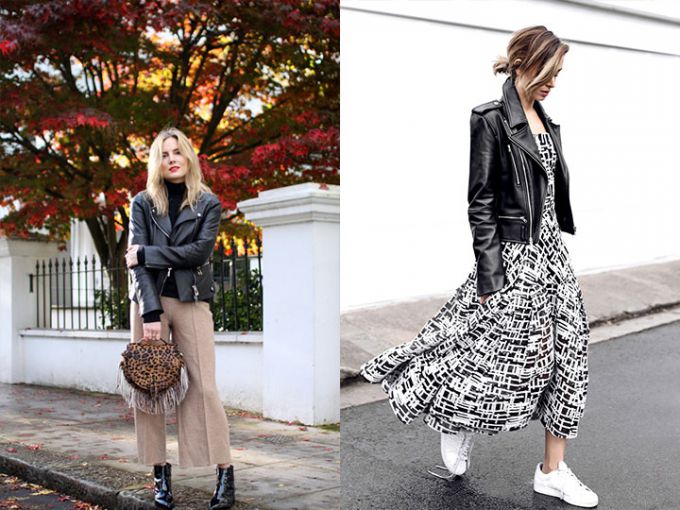 Each country has its own street fashion. To be fashionable and stylish, then focus on Europe because it sets the fashion.
The Streets Of London
In London, people used to Express themselves in a special way. Here you can find a street fashionistas who have something to learn from young people. Almost all people think that if summer is gone, so you need to change the wardrobe in a calm tone. Maybe so, but not in London. At least one bright color, but it must be present in the image.
Stand out from the crowd, this is the main objective of the fashionistas. For example, the collar busy with a lemon-colored or red top in clothes. But we must remember that the bright thing best combined with classic elements. Blue - the favorite colors. This color will match any shades in clothes. You can start with a pale sky and a bright finish. And it follows that the actual color of the jeans. Denim jumpsuit is a great trendy way.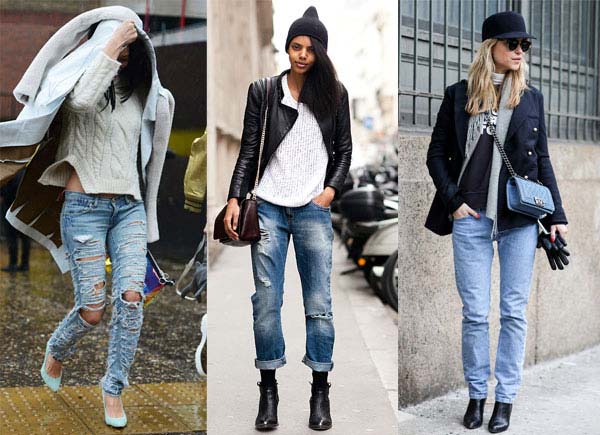 Now about shoes. This year in fashion heeled shoes with pointed ends. This kind of shoes was invented for those who have a narrow foot and love towards the heels. In the same fashion ankle boots heels square shape. These shoes will combine well with Capri.
Handbags. Bags large size now in Vogue. It is best to choose clutch bags and bags that have tiny hands. Popular colors for handbags today that rich green, deep blue and bright yellow. The main accessory — a bright, long scarf. Material suits even welcome fur.