You will need
- rod;
gymnastic Mat;
- wrap;
- a high protein diet.
Instruction
It is regrettable, but to make naturally tight through the hips – it is impossible. The skeleton structure is formed by nature and does not depend on physical exertion. But you can pump up
the muscles of the thighs and buttocks
, combining it with exercises for a thin waist.
Get on all fours. Lean on socks, knee and forearm. The elbow is under the shoulder joints, fingers facing forward. Tighten your press. The head should be in line with the spine. A few inches, lifting your knees off the floor. Right foot pull back to the hip was a continuation of the case. Then pull the knee toward your chest. Holding the foot on the weight, perform 12 to 15 back and forth. Ensure that the foot were relaxed. Then change the leg.
Take a stand with the barbell and place it on the deltoid muscles. Hold the barbell with hands, palms facing forward. Back straight, feet shoulder width apart or slightly wider. Slowly lower your body down by bending your knees to a right angle. Slowly return to starting position. Do 8-10 squats, and return the barbell to the rack. During squats keep your knees not looking at each other. Keep eye contact, look straight ahead.
Until you learn how to do squats with a barbell technically true, keep your feet shoulder width apart. When you feel that you can cope, you can start working with squats. Broad statement of the feet makes the work inner thighs. The lower you squat, the greater the load on the gluteal muscles. First time deep and wide squat to do with insurance.
If, during squats you automatically rip off their heels off the ground, enclose under them a small bar with a height of 3-5 cm Is going to make sit-UPS easier. Additionally do the exercises for stretching the Achilles tendon, it is of its low elasticity does not allow you to squat correctly.
Add high-speed impact exercise to increase muscle mass on the thighs. Sit on his haunches, hands on the floor. From this position you jump up as sharply as possible. Try to stretch your arms up over your head, you land, immediately return to starting position and immediately perform another jump. Such jumping from a deep squat cause the muscles to work very hard and allow you to build muscle in the shortest time possible.
Combine strength exercises for thighs and buttocks with exercises for the waist. It is best to perform crunches. Direct twisting is a lifting of the upper part of the body from the prone position. Keep in the initial position, the lower back was pressed firmly against the gymnastic Mat. The legs can be slightly bent and off the floor.
For the study of the oblique abdominal muscles do oblique twists. They are technically the same as direct, but during the lift the body reach the left elbow to your right knee, turning the body. Then the right elbow to the left knee and only then lower body on the Mat.
Very well help make your waist thin, exercise with a Hoop. Twist the Hoop as often as you can afford it.
Note
Untrained women are not recommended to squat with a weight over 15 kg.
Useful advice
While working on increasing muscle mass on the thighs and buttocks try to keep your daily diet contain enough protein. It is essential for growth of muscle fibers. Be sure to eat chicken, fish, low-fat cottage cheese. A vegetarian diet will make the exercise useless.

Please make sure you rest between workouts. Daily loads are dried muscles, and not to increase them.
Advice 2 : How not to gain weight on hormonal drugs
Many girls refuse convenient oral contraceptives for fear of gaining extra weight. A few decades ago, when these funds first appeared, they really had a weightof Amy disadvantage. Now, however, when selecting drugs, consultation with your doctor and following simple rules the risk to gain extra weight is minimized.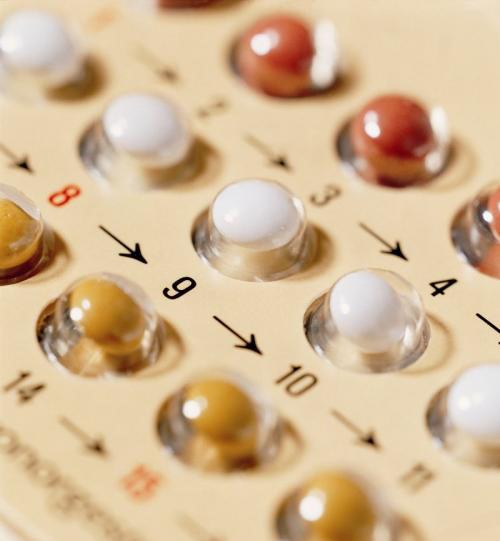 Instruction
If you don't want to get better on the hormonal drugs, pick them correctly. Do not self-medicate - this can be detrimental to your health and figure. Refer to the gynecologist and endocrinologist. They will prescribe a blood test for hormone levels. You take blood from a vein 1 time a week for 4 weeks. Thus it is possible to determine which pills you need, single phase or multiphase, with high or low hormone levels. A month later, after taking again to visit a doctor or do it sooner if you experience nausea or other unpleasant sensations.
After hormonal therapy improves appetite and absorption of carbohydrates. On this basis, it is necessary to comply with rules that will help you not gain excess weights. First, take hormones before eating. Second, always do this at the same time, try to observe mode. Otherwise the body will require a constant "snacking", which could eventually result in extra pounds. And finally, reduce the consumption of bad carbs to a minimum. They include flour products and sweets. Eat nutritious carbohydrates, such as fruits and nuts, but only until 12 noon. In the morning, carbohydrates give energy, and in the afternoon, already starting to ruin your waist and hips.
Normalize their sexual life. In the sperm contains the male hormone testosterone, which helps reduce weight. Taking oral contraceptives, consisting mainly of female hormones estrogen, you increase the risk of recruitment weight. And with an active sex life received testosterone compensates for their deficiency in your body, and you hold weight in norm. Besides, it's a great form of physical activity.
By the way, physical activity helps you stay slim and toned. Practice sports, do exercises to develop and strengthen muscle mass. Even an ordinary fifteen-minute charge in the morning can contribute to your well-being and help control weight. Follow the food. Eat more vegetables, fruits and grains and try to eat less sweet and starchy foods. Arrange fasting day at least 1 time a week. In this day give preference to mineral water, dairy products and fruit.
Advice 3 : How to gain weight in breast
There are many methods of increasing the volume, weight, altering the shape of the female breast. They differ in effectiveness, duration of effect, level of health safety. In addition to expensive and complicated methods there are simple but effective exercises to complete at home.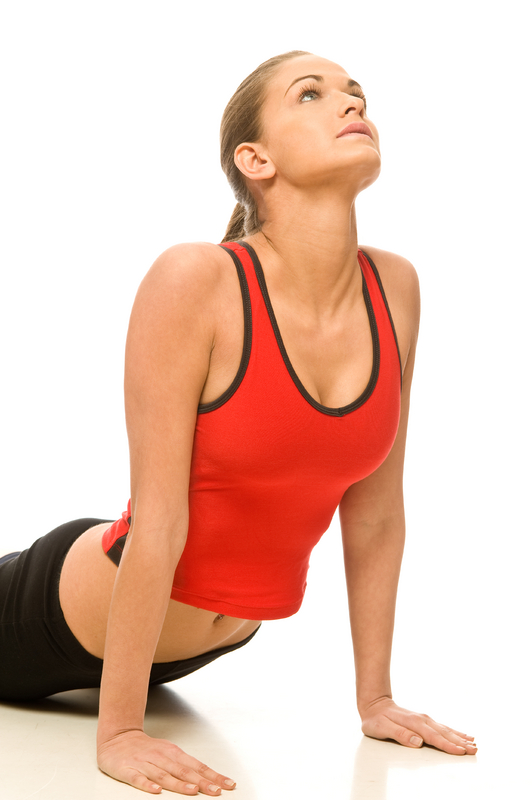 Instruction
Mash well and heat all the muscles. There is nothing special here, just tilt the body left and right, up and down, make circular movements of body, wave your hands and rotational movements of the brush, heat, elbow and shoulder joints, you can jump rope.
Stand up and lean back against the wall, put your hands together in front of him and severely strain the chest muscles, apply pressure on the palm of your hand with enough force that you can feel how tense your chest muscles. Keep your chest and arms in constant tension, and every ten seconds a little remove the palm from the case, continue to perform the exercise until the full straightening of hands, constantly concentrating on the muscle tension of the chest. Repeat the exercise 2 times.
Stand in a doorway, put your hands in the door jamb as hard as you can and start to push forward, keep the pressure for about a minute, then slightly lean forward and again push a minute. All the time, try to keep your back straight or slightly arched forward.
Stand up straight, pick up some books or filled water bottles from the hips, slowly raise the straight and outstretched arms to the level of the chin, at the top hold hands for a couple seconds and slowly lower them. Do 6-8 lifts his hands, with a pause repeat the exercise three times.
Take position on the floor for push UPS and perform them as much as you can. Legs-try not very well put, the body keep straight, elbows during push UPS, pressing to the body, and try to keep perpendicular. Ideally, you need to do 20-25 push UPS in total in several approaches until you are able to do so much in a row at a time.
Lie with your back on the floor, grab the dumbbells and move them to the side. Now flowing movements connect the outstretched arms before him, and again dilute to touch the floor. Repeat the exercise three times, each time adhering to 8-10 lifts his hands.
Do the stretching after all exercises so that the muscles relaxed and the body calm. Can just stand for 1-2 minutes with dumbbells in the lowered hands, you can stretch your hands into the wall, leaning her body at an angle, and without much pressure just to hold your own body weight for some time, the maximum taking the elbows back.