You will need
Internet access
Your laptop
10 minutes of free time
2 megabyte of disk space
Instruction
Download the program ShouldIRemoveIt website http://www.shouldiremoveit.com/index.aspx. Set it.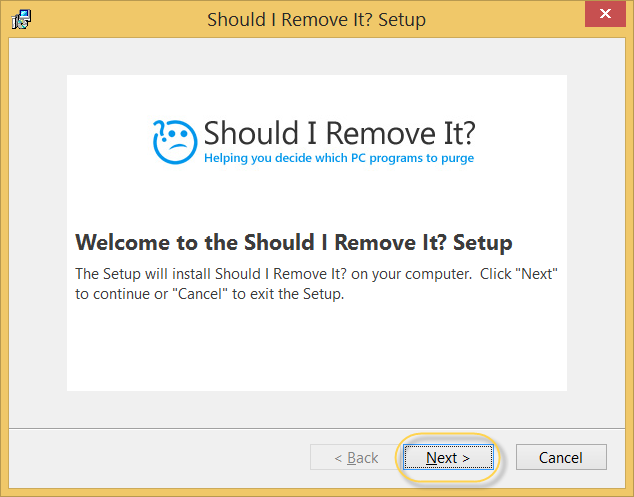 Run it and determine the rating of futility installed on laptop programs.
The rating is built very simply. The more the user removes the software, the higher the rating of futility. Of course, 100% no one, because there are always people who are afraid to remove an unknown program or simply don't know how to do it.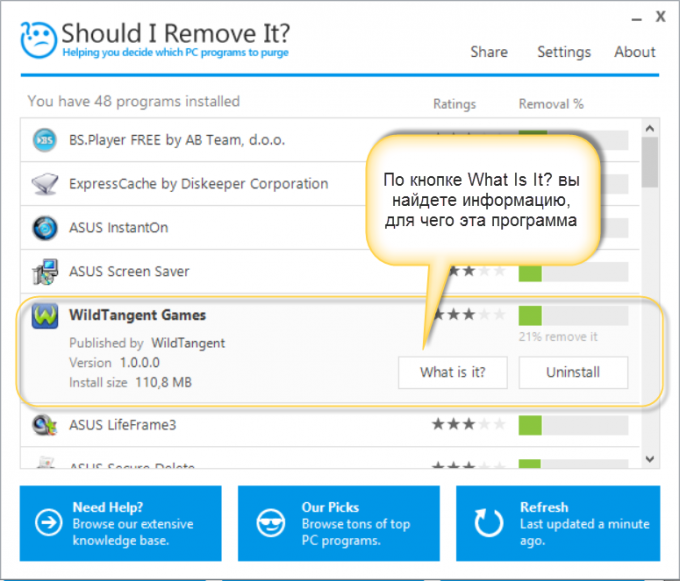 Now read the information about how many percent of users have removed the program and why it is needed (a button What Is It?). Now safely delete the Uninstall button!
Your laptop can breathe easier, which means faster work and less to ask unnecessary questions!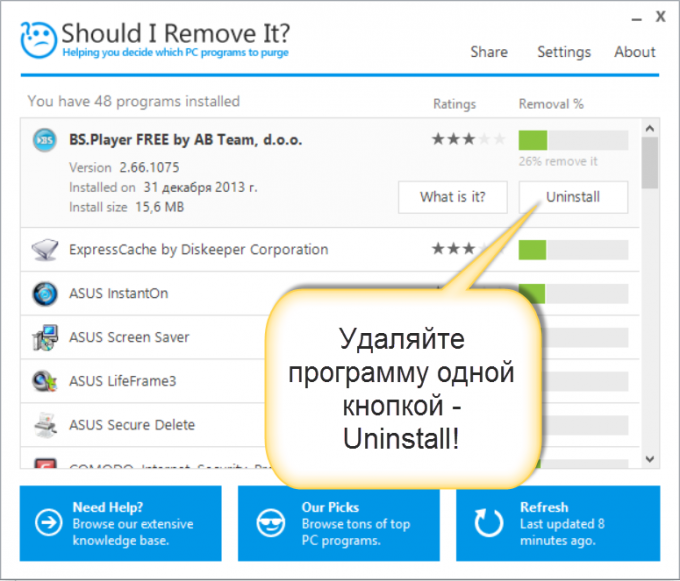 Note
Of course, the list can get some programs that you need. But then it is worth considering since many users decide to remove this program then maybe there is some better alternative program?
Useful advice
The authors suggest to run their offspring once a month, suddenly you will have time again to install on my laptop any unnecessary programs. In the program settings you will see a check box that automatically runs a program in a month.
Advice 2: How to identify and remove unnecessary programs on your smartphone or tablet?
We often install apps on your smartphone or tablet. Is and games and all sorts of calendars, planners, and e-mail clients. After a while we either use installed application constantly, or do not recall them. Meanwhile, unnecessary apps hanging in the memory of the smartphone, and just take up space on the start screen. How to determine those applications that you no longer need?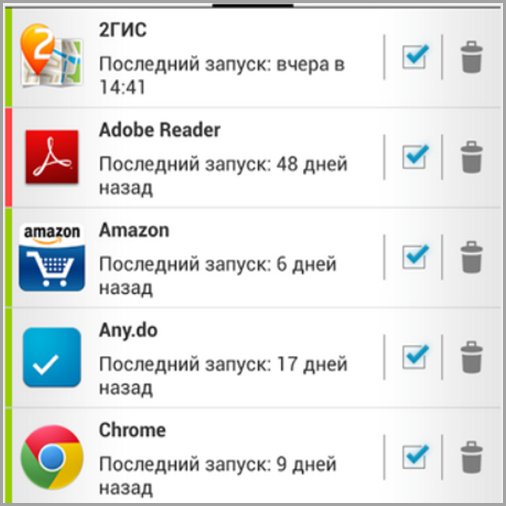 You will need
Tablet or smartphone running Android
Instruction
Specifically for these fans to install many different programs on your mobile device program Unused app Free (UAR Free), which you can download from GooglePlay. After installation the program will start monitor the usage of the installed on your smartphone or tablet apps.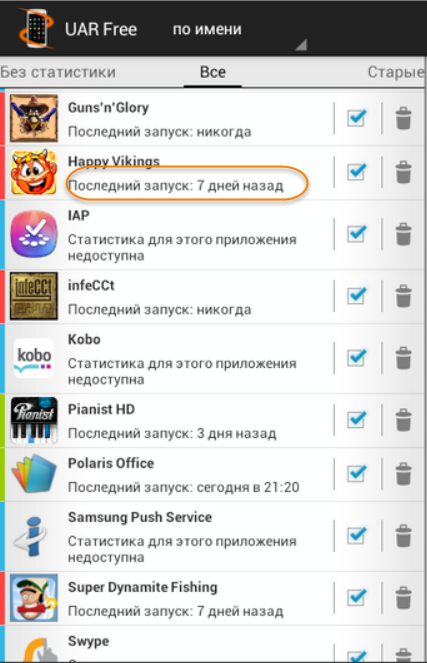 And then the program acts according to the settings that you specify. It may prompt you to uninstall the application or simply to warn you that you have some kind of application have not been used. The warning threshold in days is by default five days.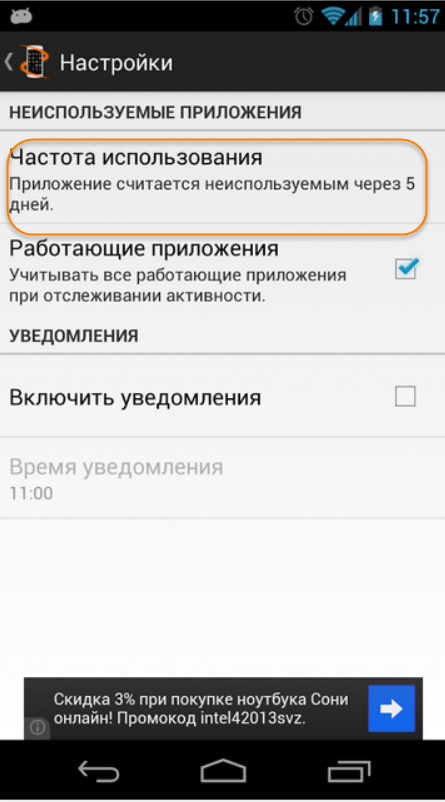 Uninstalling unneeded programs is done with one button. Simply click on the ballot box, and the app is uninstalled from your smartphone.
Note
The program can't delete pre-installed by the manufacturer of your smartphone or tablet app. This requires Root. However, this can be considered good news, as the inability to remove system apps means that you can't harm the system by deleting important application.
Useful advice
Some applications actually used less than once in five days. Remove these rarely used, but still the applications you want the checkbox in the main window of the program is to follow them, she'll stop.