You will need
- a drill with a felt circle;
- Polish chrome;
- microfiber cloth;
- ammonia;
- Mel;
Cola.
Instruction
Plating - coating metal surfaces with a thin layer of chromium to increase their durability, resistance to corrosion or for decorative purposes. The most common method of chromium plating - plating, when under the influence of electric current chromium from the electrolyte is deposited on the metal part.
To return to chrome-plated parts of the original sheen it is best to use a special Polish (polishing paste) for chromium, which can be purchased in any shop of automobile chemistry. Apply the Polish on a felt circle or a microfiber cloth and wipe the soiled or stained surface.
You can also use the so-called GOI paste. In normal condition it is a solid substance, but it can warm up to clay and in this form applied to the felt disk.
There is a budget option for cleaning chrome parts, rusted: a soft cloth moistened with ammonia solution or turpentine, apply powdered chalk or tooth powder and gently clean the item. After processing, the cleaned place must be cover with a transparent varnish.
Finally, you can use traditional way. Strangely enough, but small spots on the chrome pretty well removed by coke. In all probability the case in contained in the drink phosphoric acid. Common folk remedies include dry cement powder, is also good coping with dark spots and dirt. Chrome solid metal, so it is quite tolerant of abrasive materials, like crushed chalk or dry cement. Scratch it you just sand paper, and then only with some effort.
If the chrome coating is damaged, there are "sores", then polishing will not help. To the "incurable cases" refers to the presence of rust on the parts under the cover. To return the original qualities will have to go to special workshops for new chrome plating.
Note
Kitchen cleaning products containing chlorine can easily damage the chrome surface, leaving dark spots.
Useful advice
The footprints can be cleaned by using a cleaner for bitumen sold in stores chemicals.
Advice 2: How to chrome-plate disks
Chrome plating is one of the most original solutions to the design disks. Such discs are not only excellent appearance but also its durability. This procedure is carried out mainly in garages, but also it can be done at home.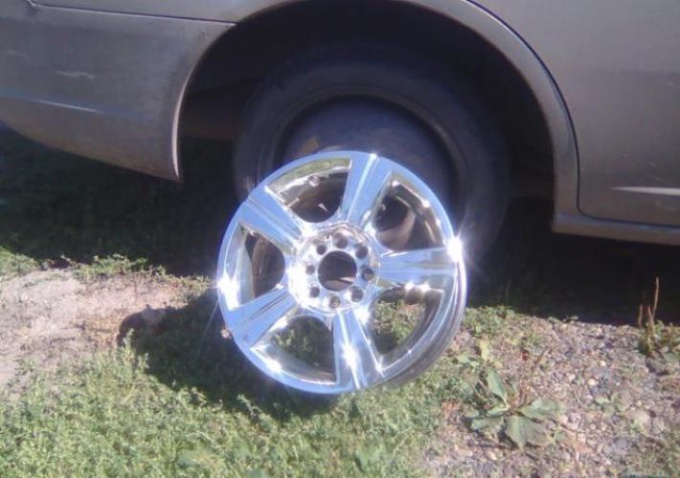 Instruction
Conduct pre-training disks. To do this, follow the sanding and polishing. Get the perfect surface, because after the chroming all the faults and flaws will be more noticeable. After polishing degrease the surface. Use organic solvents or alkaline solutions, which must initially be heated. Give this stage particular importance, it depends on the durability and quality of chrome plating applied.
Apply to the volume, the binder layer of the soil, which after drying, leave on the surface of a translucent vitreous cover. Be careful to avoid drips. Layers can be several, it all depends on how quickly the surface becomes evenly covered. Wait for complete drying of the soil, which is about 1-2 hours at a temperature of 60-65°C. At home you have to wait about 7-8 hours. If the item is complex, the metallization need only the following day after priming.
With a special spray gun swipe rinse the product with distilled water. Then apply a special solution on the disc that mixes the reductants and chromium, and rinse again. Start plating with the lower portion and move to the top as the formation of mirror coating. The remaining water, remove with compressed air, use air gun.
Dry the item for half an hour at a temperature of 40°C and at room temperature, the drying time increases to 3 hours. After that, apply several coats of protective varnish. The first layer are raspylenie for their application, use a small amount of the composition. Add the paint in a certain proportion of the coloring pigment toners, to give the drives the appearance of copper, bronze or gold. Remember that you need to apply another coat of protective varnish.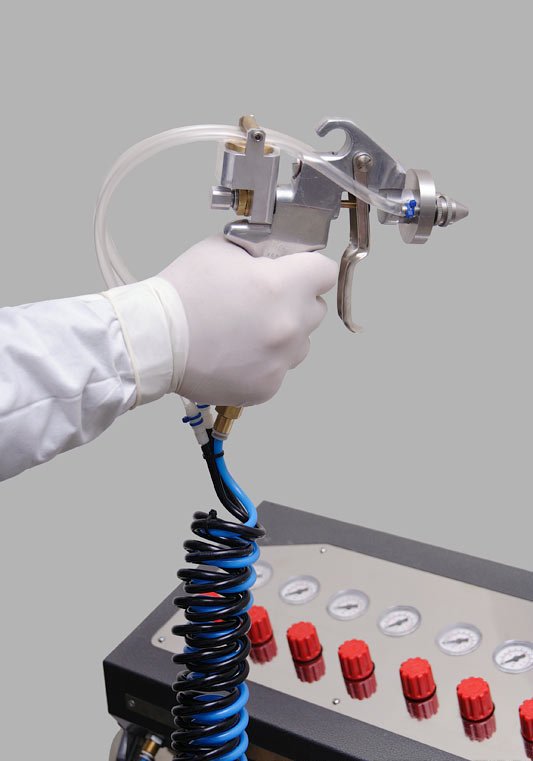 Advice 3: How to Polish metal
Polishing metal is used to improve the surface cleanliness of equipment, parts, Troubleshooting on various traces of previous treatment (scratches, strokes, tiny bumps and small dents). There are two types of polishing: preliminary and final. For mechanical removal of irregularities on the surface of loose abrasives used pre-polishing. Final polishing is carried out fine grinding of the powders.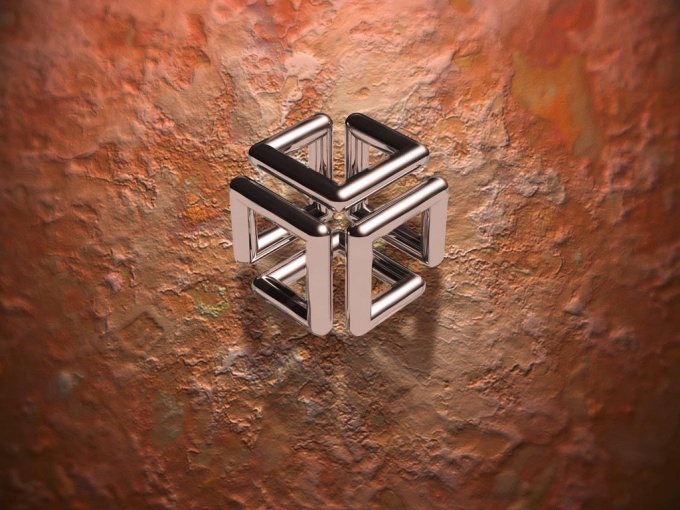 Instruction
Metal can be polished using special polishing pastes that include chalk, limestone, diatomaceous earth, dolomite, chromium oxide, aluminum oxide and iron oxide.
Thus the surface of most fine finishes achieve a friction piece of wool or felt , oiled with a special paste. After polishing this surface will get a mirror Shine.
For the preparation of pastes for polishing metals take paraffin 20 g, 10 g tallow, technical fat, 3 g and micropowder M 50 - 67, mix All ingredients until homogenous.
Polishing metals also by chemical means, i.e. by simple immersion of the subject in a bath with a special polishing solution without using electric current. For this you can use porcelain trays or cups.
To prepare such a polishing solution, take: 350 ml concentrated phosphoric acid, 50 ml of concentrated nitric acid, 100 ml of concentrated sulfuric acid and 0.5 g of sulphate or nitrate of copper. All mix.
Operating temperature of bath should be 100-110° C. By the time you need to Polish from 0.5 to 4 minutes. When polishing will be allocated a suffocating pair, so put the bath in a fume cupboard or into the open air.
If you need to Polish some inaccessible metal surfaces, especially in small jewelry, polishing complete with chopsticks, of wood (Linden, birch, aspen). Sticks cut out this shape, which is suitable to the surfaces to cylindrical, rectangular, triangular cross section, with concave and convex working portion. This part sticks grate the cooked pasta.
For polishing of metal surfaces of large size can use various forms of blocks of wood, pre-covered with leather outside inner side.