Instruction
All the herbs penetrate through the skin, has a healing effect and are beneficial to the body of the child. They relieve irritation, reduce itching, anti-inflammatory and antibacterial effect, and also effectively remove dead skin cells.
To healing umbilical wound add to the bath water disinfectant herbs: chamomile, oak bark and calendula. When rashes on the baby skin to bathe him in the grass succession, celandine and sage. Remember, herbs should be replaced periodically, since daily bathing in the same infusion of the herb can cause an allergic reaction in a child.
A series of steep follows: take 150 g of grass, pour 1 liter of boiling water, then boil for 10 minutes, strain and pour into a baby bath with warm water. The series can also be alternated with other herbs in different proportions, but not more than two tablespoons. For example, 2 tablespoons of succession with 2 spoons of sage, or 2 tablespoons of succession with 1 tablespoon of chamomile and sage, 2 tablespoons of succession with 2 spoons of thyme etc.
If you use for bathing chamomile, brew it as follows: pour a liter of boiling water 1 tablespoon and allow to steep for 10 minutes. The resulting chamomile infusion pour into the tub with water for bathing. Herbal solution in the bath should be only lightly colored and transparent.
To prepare an infusion of celandine, pour 50 g herb to 0.5 liters of boiling water in an enamel pot, cover and heat on a water bath for 30 minutes. Cool at room temperature for 15 minutes. Then strain, raw materials squeeze, pour the broth into a glass jar with a tight lid. Use the decoction for two days in a cool dark place. Before taking bath add to the water one Cup of broth.
The herb sage have soothing, anti-inflammatory and antimicrobial action. For children sage pour 1 tablespoon of 1 Cup boiling water, let steep for 20 minutes, strain and add the water.
Advice 2: How to make a series of bathing
A series is a medicinal herb, has long been known for its healing effect on the skin. It has anti-inflammatory and soothing properties, besides great fights with allergic manifestations. Therefore a bath with a succession will be particularly beneficial for the delicate skin of babies suffering from diaper rash and atopic dermatitis. Ten to twelve treatments will be enough to significantly improve the condition of baby skin.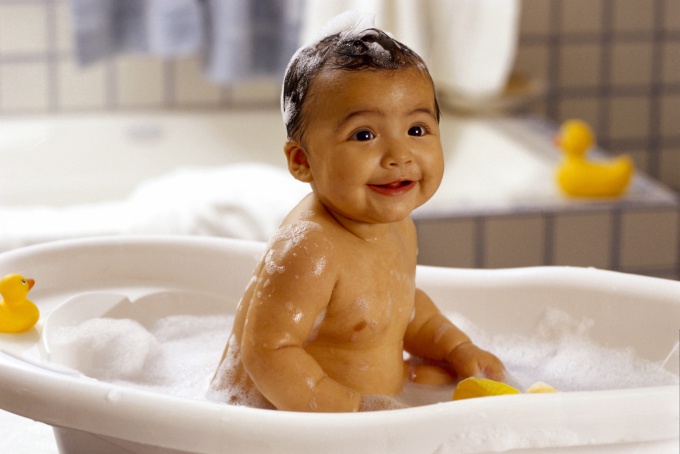 You will need
Crushed series. Also suitable in a series of filter bags.
Instruction
Pour 3 tablespoons of succession in a quart of boiling water. If you have a series of in filter bags, then in one liter of water will need 3 bags of pot.
Give the series to steep until dark Golden brown. It will take less than half an hour. Better if the container of the infusion will be covered.
Strain the resulting infusion through a sieve.
Pour into baby bath water is not hot 37 degrees. There add the strained infusion of succession.
Bathe your baby no longer than 10-15 minutes, this will be enough to dry allergic rashes and prickly heat. It is not necessary to rinse the baby after bathing in a series and even more so to use soap or shampoo. It will reduce the therapeutic effect.
Note
Too frequent use or too concentrated infusion series can dry out baby's skin, so as a preventive measure is not recommended to take a bath with a succession of every day.
Useful advice
Take a bath in the evening, because, in addition to anti-inflammatory properties, the series is also reassuring, and it would be beneficial for the duration and quality of sleep crumbs.
Advice 3: How to make thyme
Thyme (thyme) to the people called Bogorodskaya grass. This name he received because they in the old days, before the day of the assumption of the virgin, adorned the icon with the image of a Saint. Thyme is a medicinal plant, it is very good to brew medicinal teas that will help in diseases of the respiratory tract, gastrointestinal tract, nervous system and others. The greatest effect is the thyme in the training camp with other herbs.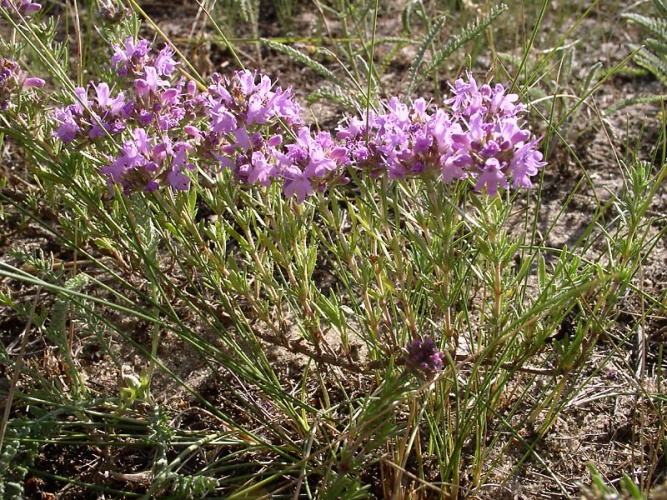 You will need
1 part thyme;
1 part Valerian root;
1 part peppermint;
1 part licorice root;
2 parts burdock root;
2 parts motherwort.
Antiallergic collection:
1 part thyme;
1 part sage;
1 part coriander;
1 part nettle;
2 part series.
Against glaucoma:
1 part thyme;
1 part raspberry leaves;
1 part hawthorn fruit;
1 part chamomile.
Cough:
1 tbsp thyme;
med.
To reduce craving for alcohol:
1 tbsp of thyme.
Instruction
Coronary disease very well make a sedative herbal tea: 1 part thyme, 1 part Valerian root, 1 part peppermint 1 part of licorice root, 2 parts burdock root, 2 parts motherwort. All of this mix and brew at the rate of 1 teaspoon of mixture per Cup of boiling water. For infusion, you can use a thermos and you can bring the mixture to a boil and allow to stand in a closed container for 1 hour. The resulting infusion divided into 5 receptions.
To reduce Allergy thyme is used in Assembly with sage (1 part) coriander (1 part) nettles (1 part) and two parts of the series. Pour one teaspoon collection boiling water and brew in a water bath for 20 minutes. Then cool and strain. Take the infusion of these herbs is recommended three times a day before meals, for 50 ml.
Thyme is widely used for the prevention and treatment of glaucoma. To do this, use the medical herb consisting of equal parts of raspberry leaf, hawthorn fruit, herbs chamomile, of course, thyme. Take a teaspoon of the mixture of these herbs, pour 1 liter of hot water. Bring to a boil, to insist 1 hour and take 3 times a day for half a glass before the meal and a quarter Cup after eating.
Thyme has excellent antitussive properties. So it infusions is recommended for the relief of symptoms for bronchitis and other bronchopulmonary diseases. The herb is brewed at the rate of 1 tablespoon per Cup of boiling water, after an hour of infusion can be consumed with honey as a tea.
Thyme has a unique property to reduce the craving for alcohol. The use of decoction of herbs, after taking alcoholic drinks there are unpleasant symptoms: vomiting, spasms of the gastrointestinal tract, quickens the heartbeat, there is sweating. It's all cause aversion to alcohol. Brewing thyme need as well as for cough treatment (step 4).
Note
It must be remembered that thyme has contraindications. So before applying it you need to consult with your doctor.
Advice 4: How to make oak bark
Oak has long been known for its healing properties. In ancient times it was considered a symbol of power and strength. In our time as a medicinal plant mostly used the bark of oak. It is harvested in the period of Bud - at this time the bark is especially useful properties.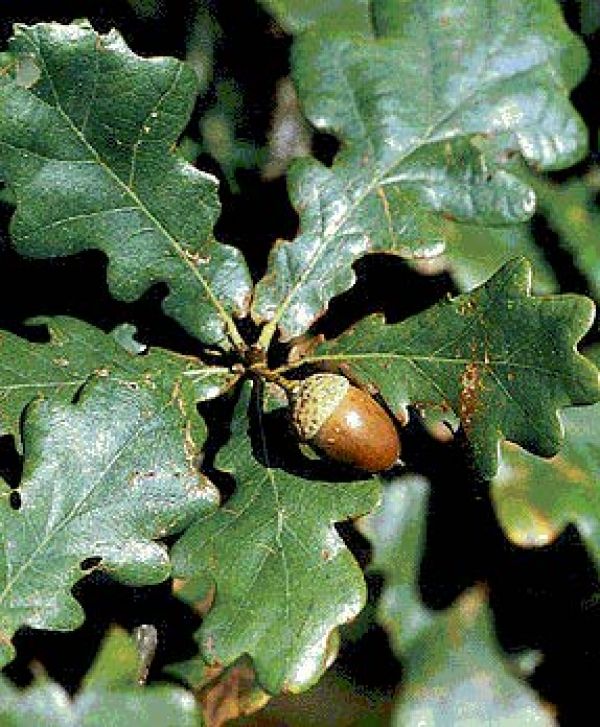 Instruction
Drugs derived from the bark of the oak, have astringent, anti-inflammatory and antimicrobial action. When applying it to the affected areas of the skin or mucous membranes forms a protective film that protects tissues from inflammation and irritation. Tannins contained in the composition of the bark of the oak, slow down the action of pathogenic bacteria and even destroy them.
The bark of oak is used as a treatment for gastritis, gastrointestinal bleeding, ulcers, liver disease. To do this you must prepare an infusion from the bark of the oak: 1 teaspoon minced raw pour two cups of cold water and insist for 6 hours. The resulting drug is taken orally 2 tablespoonfuls 3 times a day.
Apply a decoction of the bark of the oak with angina, pharyngitis, stomatitis, skin diseases. It is prepared as follows: to one part of dry raw material will require 10 parts of water; the resulting mixture is simmer, cool, then use as a gargle or lotion. Helps bark oak when burns. For this broth to make more concentrated: one part of the bark of the oak is filled with five parts water.
Food poisoning, poisoning by heavy metals by the bark of the oak brewed in this manner: twenty grams of dried minced raw pour a glass of boiling water, leave to simmer for half an hour, then strain and add water to the original volume. Take a decoction of 2 tablespoons 3 times a day.
A decoction of the bark of oak is used in allergic diathesis in the form of baths. For this purpose 100 grams of dry bark pour 1 liter of water and boil for half an hour, and then filtered. Received amount of medication is poured into the bath (about 40 gallons of water).
In diseases of the uterus (erosion, deposition), prolapse of the vaginal walls, obesity decoction of the bark of oak is used in the form of douches. To do this, a tablespoon of raw pour a glass of water, boil for 20-30 minutes. Then the broth strain and bring boiled water to 1 liter. Douching should spend 2 times a day - morning and evening.
Advice 5: What herbs to use for bathing baby
A bath is a pleasant and useful exercise for the baby. The child receives positive emotions from splashing in the water, strengthens the body, trains the muscles of the arms and legs. But if in the tub, add herbal teas, water treatment will become doubly useful.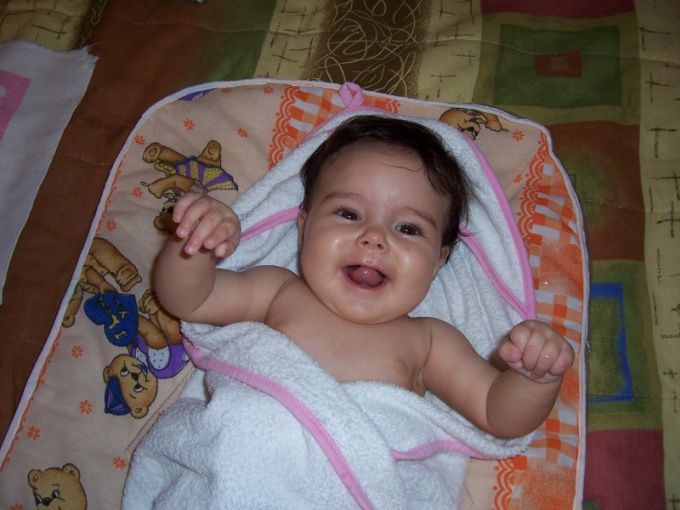 You will need
- thyme;
- a series;
- oregano;
- peppermint;
- oak bark;
- the leaves and buds of birch;
the leaves and buds of aspen;
- hop cones;
- lavender;
- Valerian.
Instruction
To prevent diaper rash and heat rash in the bathing water add thyme, oregano, peppermint, oak bark. To deal with diaper rash help and a bath with a decoction of the leaves and buds of birch and aspen. These plants have excellent antiseptic properties. Bathing with a decoction of thyme is also useful in rickets, and restless sleep in babies.
Girls are advised to bathe in the broth of chamomile in the prevention of gynecological diseases. In addition, chamomile soothes irritations on the skin, has a disinfectant action.
For a excitable, restless children suitable decoction of lavender. This is one of the best herbs to calm the nervous system. Its delicate fragrance helps to relax, improves mood, but also softens the skin.
Another tool to strengthen the nervous system – Valerian tincture. This herb has beneficial effects on the cardiovascular system and has wound-healing effect.
Kids suffering from skin diseases, it is recommended to take baths with chamomile. It reduces inflammation, helps to get rid of the rash, milk crust. However, to use a decoction of a succession can be no more than twice a week as it dries the skin.
Herb necessary for a half-hour before bathing the child. It is not recommended to do too full bodied infusion. 30 grams or one tablespoon is sufficient.
The first time herbal teas don't mix. As the plants the child may appear allergies, and a mixture of difficult to immediately determine what had caused the reaction.
Before bathing a child with a new pot test. Water a small area of baby's skin broth. In half an hour if no allergic reaction has not occurred, you can safely bathe your baby.
Furthermore, it is not recommended to mix in the broth more than four plants, as the combination of grasses can give unpredictable results. It is better not to experiment, and to choose tested fees. For example, classical charges for swimming are: chamomile, thyme, oats, Bur marigold; marjoram, nettle, succession; the leaves of currant and birch.
Note
Baths with medicinal herbs improve the tone of muscles, awaken the appetite, soothe the nervous system and improve sleep. With some teas, there is no need to boil water, as they neutralize harmful substances in the water.
Useful advice
But we should not abuse herbal bathing. 2-3 times a week water treatments with herbal medicine will be enough. Also, bathing the child with herbs, it is not necessary to use soap or to rinse the baby with plain water in order not to reduce the therapeutic effects of a herbal bath.