Instruction
Decide what will your workshop. You can work independently, but to attract the best partners. More diverse than the spectrum of presenting your services, the more customers you manage to attract.
Get to know the market. Maybe in your city there are a lot of studios that teach drawing or sculpting, but there is no anyone learning to make puppets or sew patchwork. Bet on the original perspective of the craft. Does not make sense to clone the Studio - consider what kind of creativity can be your unique offer.
Keep in mind, and fashion trends. For example, today a popular complex variants of needlework – manufacturer of glass beads, artistic forging, making of toys in mixed media. But the market soap making or felting in most regions is already saturated.
Decide on Finance. You will need a suitable room, necessary equipment and supplies. The staff and the decor of the room at first, it is possible to save. If you do not have available funds, consider where they can be found.
One of the suitable options and target grant for opening their own business, which can be obtained by registering at the district employment Center. You need to get unemployed, to get training and write a business plan. In case of success you will get money sufficient for organizing the workshop. Note, however, that the plan must be commercially justified, because you plan not just to create but to make.
Choose who you will work with children or with adults. Perhaps more promising would be for the whole family – for example, making holiday gifts, or cooking classes.
Decide with associated services. With creative Studio, you can open a shop that sells supplies for needlework. The good alternative is the gallery, which will exhibit for sale a variety of products. They can take on the implementation of other masters.
Think about advertising. It makes no sense to pay for the expensive commercials and billboards. But here's an article in the local newspaper or glossy magazine with a suitable subject can be very useful. Sign up on the city forums and social networks, invite the cooperation of schools, or shops for creativity. The more original will be your offer, the more chances of success it has.
Note
Find out, will not require your creativity additional permissions. For example, to work with porcelain or glass-case will require the approval of the fire inspection. If you are planning to work with food, you will have to contact the exterminators.
Advice 2: How to open a store of goods for needlework
Crafts in fashion today. This is a great option of leisure and more women try their hand at knitting, embroidery and sewing. Separate mistresses successfully learn lace making, carpet weaving, painting stained colors, artistic motif and manufacture dolls. All masters need quality materials for creativity. Help them open a private store of goods for needlework.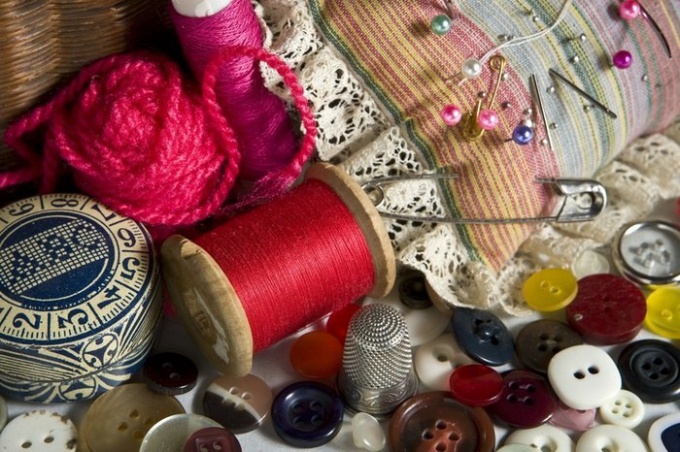 You will need
premises;
- trading equipment;
- supply of the goods;
- sellers.
Instruction
Select the space for the future shop. A Department with goods for needlework easier to open in one of the shopping centers with good traffic. To potential buyers you have noticed, equip a beautiful showcase. In addition to the goods it is possible to exhibit decorative items reminiscent of the needlework, for example, old sewing machine, or large outdoor Hoop with started embroidery.
Pick range of goods. Buy yarn for knitting, threads for embroidery, ready-made kits for beginner knitters, as well as tools – embroidery, hooks, needles, knitting needles. Add the materials for the manufacture of dolls, silk ribbon embroidery, beading, glass beads, fine finished jewelry, dyes for fabrics and glass. Don't forget about important things like inexpensive canvas or sintepuh for stuffing. It is important that the buyers were able to buy everything you need in your salon, not addressing the competitors.
The goods is comfortable to put on special racks. Buy stands for yarn and thread, glass Windows with backlight for display of small accessories. Will purchase magazines and books on needlework – they not only ensure good sales but also decorate the shop. Constantly replenish the assortment, prompting regular customers often come to you in search of novelties.
Consider pricing. It is desirable to provide a sufficiently wide range of products suitable to buyers with different incomes. Exposing prices, look for similar products of competitors. To attract first time buyers they can slightly underestimate, and after one or two months after the opening - up.
Employ the staff. Small cabin is enough of a saleswoman to watch. Hire girls who love crafts and is able to give qualified advice. Consider their opinion in the subsequent procurement of goods. The sellers constantly communicate with customers and have the opportunity to ask them about what they would like to purchase.
Decide what you want to attract buyers. You need to form a pool of loyal customers. Print the discount card with a discount of 10-15 percent. In addition to discounts, regular customers you can indulge in a few bonuses and gifts are confined, for example, the birthday of the salon.
Expand range of services. You can organize a competition for the best embroidery or soft toy is sewn together with the children. Organize training courses for various types of crafts, devise a system of pre-orders. Good idea – the Internet-shop, founded on the base of your salon. With proper organization of work, he will help you to significantly increase turnover and hence profit.
Advice 3: How to open a joiner's shop
Business has always been distinguished by a certain degree of freedom – the owner decides how, when and on whom to operate, monitor earnings. On the other hand, it is always a risk to remain with nothing. Because you need to choose the direction that will always be in demand – carpentry is a vivid example.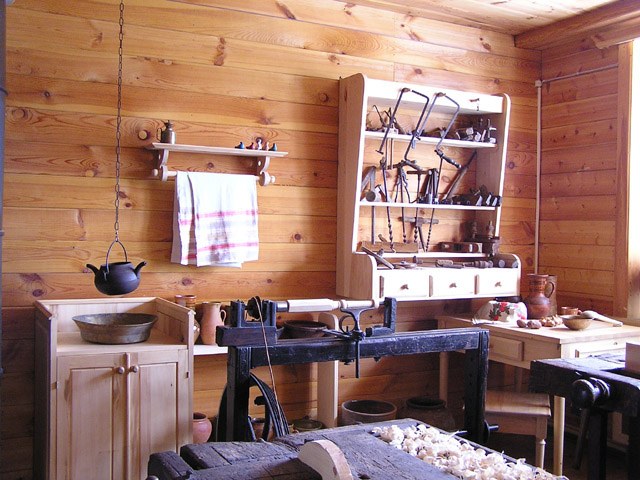 Instruction
Carefully calculate preliminary business plan: what you will produce, how much it will cost to buy the equipment, how much will be spent time and money on the production of a single product where you implement and how, how long and at what price, how many will pay your investment.
Find a suitable place to work. Of course, the best option would be a room rented closer to city centre or market – this will allow faster and easier to sell. However, at first, is fine even the garage. Importantly, the sizes were sufficient to handle large products. Equip the workplace with uninterrupted heat and light, water.
Acquire the necessary materials - until you have secured a reliable market, it is better to buy them at the consumption. On the tools is better not to save – from them depends largely on the quality of the products. In the basic pack includes stapler, drill, planing machine, milling machine, hammer, circular saw and some other tools. Some items, for example, a table for lathe, you can make your own hands. Buy brushes, paints, glue, lacquer, paper and other small parts.
After preparatory work is completed, decide on the market. The first time it can be friends and acquaintances, when "word of mouth" is working, you can extend the range of customers. Besides, you can always look for distribution channels in the market, fairs, in shops of building products, through an ad in the newspaper.
First engaged in manufacturing certain kinds of products, such as doors. After the case is slightly off, you can extend the list with chairs, tables, wardrobes, bedside tables, shelves, benches and other furnishings.
Be sure to develop your business with its expansion complete PE, consider the is, enter the promotions and discounts, set up a communication mechanism with customers.