Instruction
Any tumor, including brain tumor, can be malignant or benign. However, the absence of cancer cells means that human life is not in danger. Benign tumor is less dangerous than malignant, as those and others are able to compress brain tissue and cause disruption of vital functions.
The main symptom of brain tumor is headache. Cheerleaders, if it is enhanced by the morning and accompanied by nausea and vomiting. Despite the fact that these symptoms do not always indicate the presence of tumors, they have a greater proportion of patients with an established diagnosis. Get tested to rule out a brain tumor.
A brain tumor sooner or later begins to cause disruption of vital functions. What are the symptoms that manifest - depends on the location of the tumor. For tumors of the frontal lobe may deteriorate memory, in parietal lobe tumors often cause seizures, tumors of the temporal lobe can cause hallucinations and occipital - coordination disorder. In addition, can dramatically deteriorate character, reduced ability to concentrate, you experience numbness in the limbs, disturbed speech, hearing or eyesight. If you find yourself or a loved one any of these symptoms, contact your doctor.
Identifying the symptoms is only the first stage of diagnosis. Further examination should be done under expert supervision and preferably in a health-care setting. Contact your neurologist. He will carry out an initial inspection and provide an objective assessment of your condition.
Make an appointment with the optometrist. Often, the fundus examination can reveal abnormalities, indirectly pointing to the tumor.
Go through computer or magnetic-resonant tomography. These studies allow to give a precise answer about the presence or absence of tumors. To obtain a reliable result may need to be administered a contrast agent. To learn and can be diagnosed in half an hour after the test. Whatever it was, it should be remembered that the brain tumor is not a death sentence. In some cases, complex treatment allows to permanently cope with the disease.
Advice 2 : How to recognize a tumor
The insidiousness of cancer is its ability to be hidden. Very often recognize the disease is possible at advanced stages, when the chances of recovery are almost none. Cancer does not spare neither adults nor children, so you need to be alert always. Still not found a universal method that allows absolute to identify or eliminate a tumor, but careful attention to their health allows time to detect the disease and begin treatment.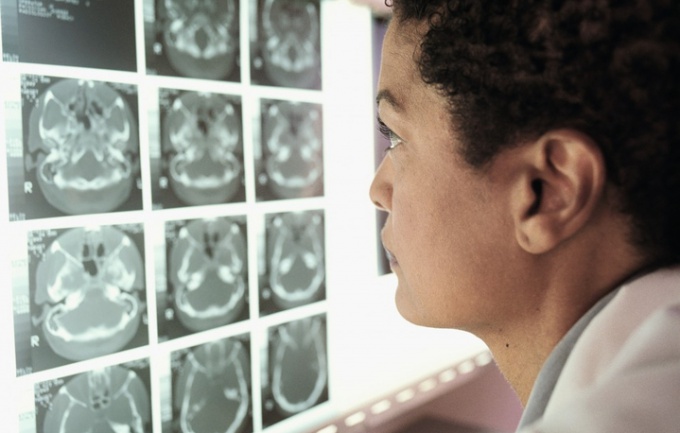 Instruction
Annually hand over the General analysis of blood and urine, even if you have no complaints about the state of his health. Of course, they clearly indicates the presence of a tumor, but some deviations can alert the doctor, with the result that he appointed an in-depth examination. If you feel unwell tests can be taken more often than once a year. Sometimes this simple precaution allows time to identify the tumor and remove it before it metastasize.
There are specific tumor markers that can detect the tumor from the blood. But this method is not used for primary diagnosis as cancers, and thus tumor markers, - a great many. Screenings for all is simply impossible. Therefore, this analysis is only administered when suspicion of a particular type of cancer.
Annually pass ultrasound examination of abdominal cavity organs. It reveals a tumor that has a minimum size and no worries. In some cases, the doctor can detect enlarged lymph nodes, which in large quantities can indirectly indicate cancer pathology.
Women over 40 are recommended to undergo annual x-ray examination of the breast - a mammogram. This kind of research allows us to identify the tumor in the early stages.
Women of any age twice a year you need to see a gynecologist. Specialist can diagnose the beginning of a cancer or to detect unfavorable factors that may lead to it. Also useful is ultrasound examination of small pelvis organs once a year.
Immediately contact your surgeon or oncologist, if you detect swelling in a particular place. Especially should guard education, which appeared for no apparent reason (trauma, inflammation, infection). Also the reason for the visit to the doctor is a mole that suddenly started to grow or change color. This seemingly innocuous symptom can indicate a skin cancer - melanoma.
The most difficult to diagnose a tumor located in the head. Often it does not cause concern until you grow to impressive sizes. Preventive study of the brain in most cases is not carried out. Therefore it is necessary to listen carefully to their feelings. If you are plagued by constant headaches, had problems with coordination, concerned about nausea and vomiting occurring in the morning on an empty stomach, immediately consult a neurologist and get a referral for a magnetic resonance imaging (MRI).
Note
Today at the disposal of medicine there are specific tumor markers that detect cancer blood even before its clinical manifestation. Tumor markers are proteins that are produced by cells of various tumors. And after her diagnosis at the biochemical level, it is possible to determine the nature of the cancer. Other articles on the topic "blood Cancer"
Useful advice
Cancer researchers from the Soroka hospital in be'er Sheva and the be'er Sheva University opened a simple test, which can be determined by a blood test, the tumor in the body. First experiments showed the effectiveness of the test for cancer ninety percent. To detect cancer even before it begins to spread in the body this is the best direction in the fight against cancer diseases, because the earlier we detect cancer, the more chances to cure it.
Advice 3 : How to identify the tumor
Cancer frightens many people because in most cases, when the disease is diagnosed, defeating him is almost impossible. Indeed, when the tumor reaches a large size, and metastases penetrate into various organs, the medicine is powerless. But doctors believe that if a person listens to the changes in his body and undergo regular medical examinations, even such a diagnosis would not be his verdict. In the early stages the cancer is treated in 90-100% of cases.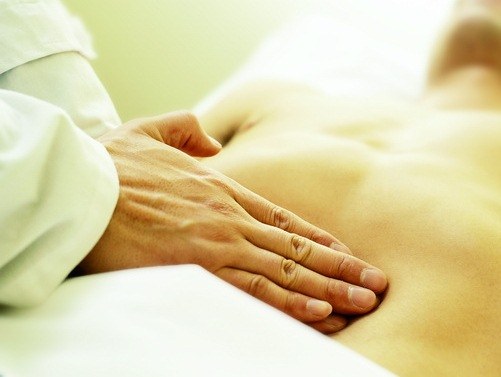 Instruction
First of all, the tumor can be suspected in feeling or appearance. It can be similar to the seal, ball, ball, wart. Special attention should be paid to the change of the form or shape of a mole. If it grows and becomes unbalanced, it is required to show specialist. Cancers are constantly increasing and can affect practically all human organs. But it must be remembered that even if someone has a tumor, it does not mean that it is malignant. Often it is simply and quickly removed by surgery.
Sometimes the tumor is manifested by pain. In the early stages the person can still do not to be sick, but he feels the discomfort too much of something (foreign body, a feeling of fullness, bloating, sore or squeezing). Often this is accompanied by some discharge, purulent or bloody.
The tumor could not be felt, but overall health will be that doctors will suspect a thing. Cause fears are the signs of intoxication, such as nausea, vomiting, weakness, sweating, loss of appetite, and then the dramatic weight reduction.
When the tumor reaches considerable size, it disrupts the function of an organ. For example, if cancer of the bowel can occur it obstruction, pancreatic cancer, you may receive diabetes in lung cancer — pneumonia, etc.
The presence of the tumor is possible if a person has sores on the skin that do not heal, impaired swallowing and digestion, and appear painful cough or severe hoarseness, frequent headaches or pain in the bones, periodically, the body temperature rises. But this is all common symptoms of many diseases, which may not have any relation to the tumor. To rely on external signs and panic in advance is not necessary. It is important to contact the experts. To ensure its presence or absence, a number of medical research.
To identify the tumor is possible by means of biopsy, radiological techniques, endoscopy, computed tomography, ultrasound, MRI, etc. Also in modern clinics do tests on the determination of markers of cancer. Markers — certain biologically active substances appear in the blood in large quantities before, when itself appears a tumor, but cancer cells already there. If they identify, it is possible to successfully cure cancer at an early stage.
Can help diagnose tumors the study of the human immune system — the holding of the immunograms. The doctors in this case, determine the weaknesses in the human immune system, carriers of mutant (changed) gene, which is not yet ill.