Instruction
The fastest, but, alas, short-lived method of straightening hair after you have done a Perm – the use of electric hair straightener. Better choose a pad with ceramic, not metal plates to the hair spoiled less. First well dry the head. Then apply on your hair with some heat remedy lotion, serum or lotion. And then take the hair in small strands and pass them under the hot press tool, just try it on one place for a long time not to delay. Use this method once a week, or even lose its natural beauty.
Another way of straightening with iron – wash hair with a neutral shampoo, dry and sprinkle them with a spray alignment. After that "walk" on hair irons.
Try also to straighten the hair after wash with very strong air conditioner and wax for fine hair.
If Curling is easy, you can try to "pull" the hair with a hair dryer and round brush (better if it added natural bristles). To enhance the effect, use gel, foam, in General, any means for hair straightening. Start the procedure until the hair is damp. Unfortunately, if the weather is wet, the hair can return to the original, for curl, as. But you can try.
If it fails to do at home, go back to the beauty salon: specialists have a special chemical, means for rectifying. In this case, your hair maximally straightened, and then well wetted with a solution to a Perm. But remember that if your hair dyed any natural dye (henna or Basma), you should not spend money on chemical straightening solution will still not be able to penetrate the hair.After you straighten your hair, you need to treat them as they are already heavily damaged. Lubricate them often burdock, various restorative masks do not bind or pinch them, try not to use a Hairdryer and do not comb wet.
Advice 2: How to do wet chemistry in the home
To change your hairstyle is a great tool to bring into your life something new. In this case, wet
chemistry
, or vertical, waving, will be the best option. And if for some reason you do not want to visit the salon, you can do it at home.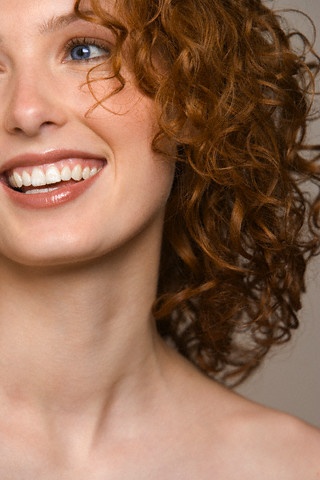 You will need
Wet chemistry will need a special, tapered bobbin,waterproof cover, comb with frequent teeth, composition for perming, fixing tool, bowl (porcelain is better, in any case not metal), sponge, measuring cylinder, protective gloves, three towels, a warming cap, cream, vinegar 6, or 9 percent.
Instruction
First of all, make sure the structure of your hair and length are suitable for this type of a Perm. Wet chemistry is more suitable for the long hair. Before Curling the hair it is better not to paint, but also to treat. Then pick up this remedy for perms, which is specifically designed for your hair, dry, oily or normal, and test for allergenicity. Apply a small amount on your wrist, wait ten minutes. If the skin is red – it is better to choose a different tool.
Before Curling wash your hair twice. The secret: use soap, it loosens the hair structure and makes them more receptive to the composition.
Damp hair and divide it into strands by the width of the bobbin and wind on their hair, curled, in turn, on its axis. Attention! The vertical chemistry of the wound hair from the roots, not the tips!
Lubricate the skin at the hairline cream and tie a twisted towel. Then put on a Cape and gloves.
Using the instructions, prepare the composition in a bowl, and quickly with a sponge, apply on hair a blotting movements. After you cover your head with a tape, and then insulated the hood. The exposure time of the composition depends on your hair. Therefore, do not break the user manual to avoid overheating.
Once seasoned the allotted time, without removing the bobbin, wash the part with warm water, lather and apply the retainer clean sponge. Soak for 7-10 minutes, then carefully remove the rod and leave the hair for another 5 minutes to "rest".
Rinse the hair and rinse them with a solution of vinegar. Then apply a strengthening conditioner and dry your hair without a Hairdryer. Head try not to wash 3 days. Wet chemistry is ready!
Advice 3: How to restore hair permed
Beauty requires sacrifice, and in the case of permed you sacrifice the health
of hair
. As a result, perming destroy the natural protective sheath and the hair structure. They fall, become stiff and unruly.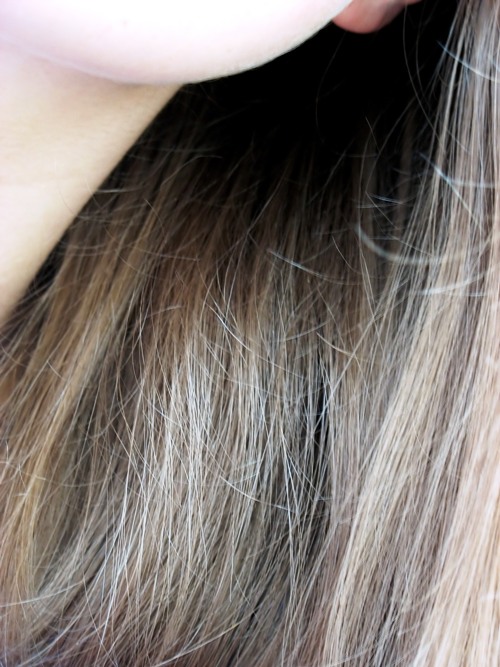 You will need
- pepper tincture;
- onion juice;
- burdock oil;
- egg yolk;
- brandy;
- mayonnaise;
- red pepper.
Instruction
So, to restore the hair after chemical Curling, you must observe the following rules:Wash your hair at most 3 times a week. Along with the shampoo removes dirt from the hair fat layer, which provides protection for dry hair. After chemical Curling, coating the hair and scalp lost. Therefore, hair becomes dry and dandruff appears. Pick the shampoos for dry hair, or use baby shampoo. Don't wash your hair with hot water. The best temperature is 28-30 degrees. During washing your hair do a scalp massage.
Trim the ends of your hair. After the haircut, the hair starts to grow faster.
Use nourishing masks and balms. So the hair will acquire its former softness and manageability.
Take inside the vitamins. Most suitable in this case are the trace elements: calcium (calcium D3 Nycomed) and magnesium (Magne B6). Also, consume vitamins (Vitatress, Neuromultivit, b-complex). All this will help to significantly reduce the number of dropped hair.
Use folk remedies to restore hair after chemical Curling. To improve the nutrition of the hair roots and scalp RUB pepper tincture (sold at any pharmacy) 2-3 times a week. To condition hair, apply a mask made of onion juice and burdock oil (in equal proportions) with the addition of egg yolks and cognac. This mask should be kept on the hair for about 30 minutes and then rinse.
To give hair softness and strengthen their structure, use the mask three egg yolks, a tablespoon of any of mayonnaise, two tablespoons of burdock oil and a pinch of red pepper. All this mix and apply on the scalp. Close all plastic bag. After half an hour wash with regular shampoo.
Note
Current dyes and substances for Curling are not as aggressive, what was a few years ago, but after frequent changes of color of hair regularly need to restore damaged hair. Even if you've never had to use dyes or make "chemistry", to restore hair will require a couple of times a season after a hot summer and in the spring, at the end of winter.
Useful advice
Any kind of perms will affect the condition of the hair. Making chemistry, you unnatural by changing the structure of the hair, so their reaction may be completely different. They can become lifeless, brittle, dull and even begin to fall out. How to re-restore hair after chemo? First, immediately buy a special shampoo and conditioner, it is better if it will be the means of professional series.
Advice 4: How to straighten hair with a hair dryer
Perfectly smooth and shiny hair look well-groomed. The owners of hair enough to comb hair, they straightened up and went to strand to strand. And how to be the owner of curly and frizzy strands? Will have to arm themselves with a hair dryer and a round brush.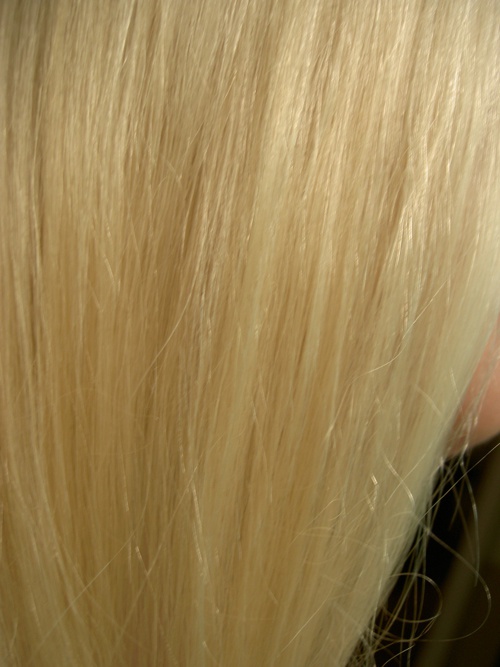 You will need
- hair dryer,
round hair brush,
- Bobby pins-Curling iron.
Instruction
Before the procedure of straightening, wash your hair and blot with a towel. When hair dries a bit, get them a plastic comb with a few teeth. For greater effect can be applied to wet hair the means for smoothing hair (conditioner, gel, mousse). RUB the tool between your palms and gently smooth with your hands the hair over the entire length. Not be amiss and the heat tool. It will save your hair from drying and brittleness after exposure to hot air.
Take a few pins in the form of tongs. Divide hair into equal strands and fixing them with Bobby pins so the hair is not waving during blow-drying. Then dismiss one strand and slide it under a large round brush. Turn on the Hairdryer and start to dry the hair, pulling them with a brush. Direct a jet of air downwards, in the course of hair growth. If you do the opposite, you will seriously injure the hair. It is not recommended to use much hot air and big air pressure for drying. To preserve the health of hair alternate modes of hot and cold drying. The complete procedure of straightening a stream of cold air. Straight single strand, go on to the next. Optimal results you will achieve when the hair are damp, but not wet.
To fix the hair in straightened condition maybe a special spray or varnish. Spray varnish from a distance, so that the strands do not become heavy and sticky. Your hair will be smooth and straight until the next washing of the hair. To curls again curled, avoid wetting the hair. Premises with high humidity and wet weather can ruin all your efforts. Therefore, straighten hair in dry weather and on those days when you don't plan to visit a water Park and other water places. For straightening very curly hair use a ceramic flat iron.
Note
Without spending on expensive beauty treatments, enough to know the rules on how to straighten your hair at home. You just need to keep the hair! To do this, you have to remember a simple rule — Straightening hair with a hair dryer should only be carried out in the direction of hair growth. The rationale for this rule is that when working with hair, it is advisable to damage the hair structure composed of scaly plates.
Useful advice
Hair straightening a Hairdryer. Low price, simplicity and familiarity of use hair dryer make it a reliable means of temporarily straightening curly hair. The dryer remains the most popular and affordable device for straightening hair at home, as it is much weaker than the iron, damage the hair. Also, for anybody not a secret that it is much easier and more efficient to straighten with a hair dryer and comb wet and dry hair.
Advice 5: How to straighten hair for a long time
From the pages of glossy magazines on readers proudly looking beauties with luxurious straight hair. Women perceive this is as a direct guide to action. However, for a long time to straighten hair without harm to hair hard enough.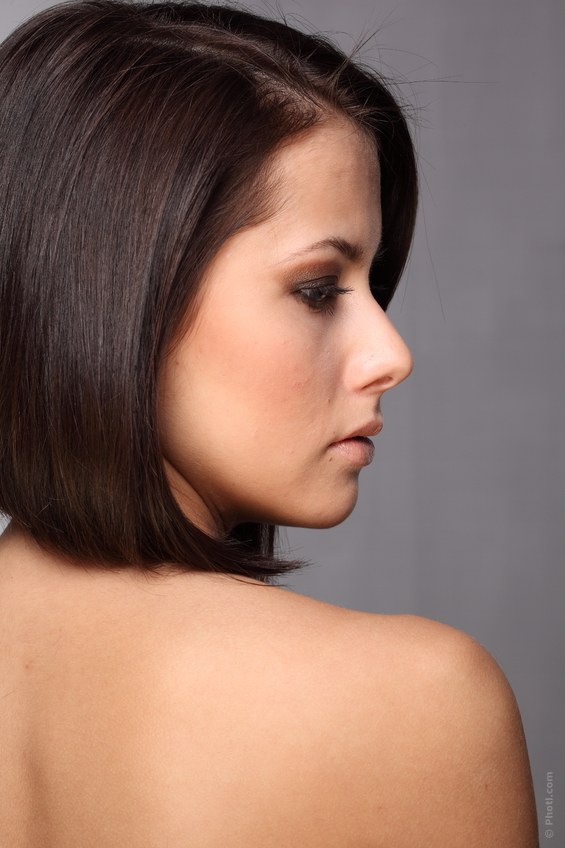 Instruction
Try to use folk remedies to straighten hair. Keep styling hair, processed strong sweet tea or beer. These methods of rectification, unlike iron, is not harmful for hair, but on the contrary strengthens the hair structure. On the downside, the styling of beer can be attributed only to the smell and sweet tea hair will look glued. To avoid this problem, add to tea as little sugar as possible.
To straighten hair for a longer period, it is necessary to resort to special salon treatments. One of the most popular ways is considered a chemical treatment of hair with special substances. The degree of impact on the structure of the hair, these substances are divided into 3 types. The strongest is sodium hydroxide. It makes the hair absolutely straight and shiny, but leads to their destruction. More gentle element can be considered as guanidine hydroxide. In its composition and less alkali, but it dries hair. The mildest chemical straightening is ammonium thioglycolate. He practically does not harm the hair, but its price is significantly higher than other means.
The most innovative way is bio-straightening. The basis of this method lies in processing the hair with amino acid cysteine. They penetrate deep into the hair structure and change it. This method is good because it does not occur the chemical effect, so the damage is minimal. The only drawback of bio-straightening is its very high price.
Note
Hair straightening chemicals can be trusted only to professionals. Do not attempt this procedure yourself. It will only harm your hair.
Useful advice
If you are satisfied with not long term hair straightening then you can use irons and special cosmetics. But when you select the device better note stylers with ceramic coating - they are less destructive to the surface of the hair.
Advice 6: How to straighten hair permanently
Sleek and straight hair never go out of fashion – more and more women who are not endowed by nature perfectly smooth hair, have resorted to various ways of straightening hair. Some of these methods are long term and some can give you a gorgeous hairstyle just for one night. You can choose how long you want to maintain smooth hair. If you're dreaming of silky straight hair to impress friends at a party or corporate event – you is fine way to straighten hair for one day. If you want to radically change the image and keep the smoothness of the hair for a long time, you'll need other ways.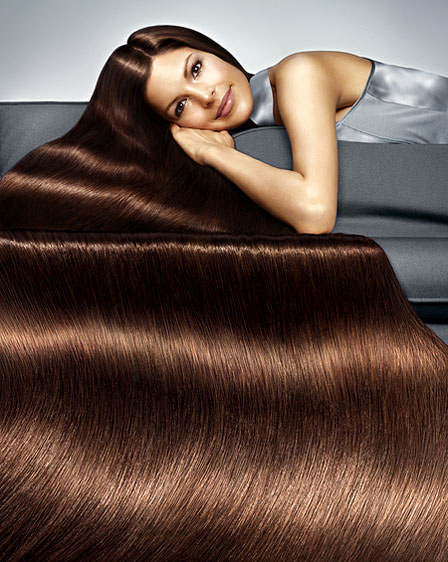 Instruction
In order to straighten the hair is short, it is easiest to use a hot Hairdryer and a comb for styling, pulling wet hair and drying them in the tense form of a Hairdryer. It is much easier to straighten hair with a special iron – this flat irons today are available in all appliance stores.
In order for hair less injured after thermal treatment, use a special heat mask, and also get flat irons with ceramic plates.
If you want to permanently change your hairstyle, you will need to change the keratin structure of the hair. This can be achieved by chemical or bio-straightening.
Chemically hair straightening using sodium hydroxide, but this method, despite its efficiency, seriously disrupting the structure of the hair. There are more benign chemicals for hair straightening, or otherwise adversely affect the health of your hair.
For long lasting hair straightening is recommended to use the latest bio-technology in which hair is treated with amino acids cysteine. Penetrating the hair structure, they can alter the structure of keratin and do not spoil the hair. The only drawback of this method is its expensiveness.
In addition, there is directly the keratin hair straightening. This method of straightening is not only not harmful, but also useful – it improves the condition of damaged hair, adds them to the structure of the missing components and allows you to find elegant sleek hairdo for a few months. This method uses natural keratin, which provides a complete hair restoration and beauty.