Instruction
If you feel that you have been experiencing unexplained anxiety, to fight for no reason with family and friends, often to raise his voice at others, the nerves have clearly not okay. So, you need to find free time at least one day to relax and to bring yourself back to normal. Even in the event of serious trouble, you can always find a way to get away for a while from them. After all, ignoring the state of your inner world, you risk to gain health problems and will alienate the people who love you but can not understand this unbalanced condition.
Postpone all business and concerns, take a day off work, send the husband (wife) and children to visit relatives, turn off your phone, forget about all the sources of information. Stay alone with yourself and enjoy this day at your leisure, so that nothing prevented the absolute peace around you. Sleep then take a bath with some relaxing scented oil or cream. Next, listen to soothing music or, for example, such records as the sounds of nature, the sea, etc. you Can pamper yourself with something tasty. These small joys of life make you almost a new identity, able to enjoy life again.
After a rest you will gain strength and be able to spend the evening with your beloved, loved one. Then visit any place with which you have linked pleasant memories. Pleasant company and surroundings will help your heart to calm down.
If possible, go on vacation. For example, to the sea. Water relieves stress, and a change of scenery and activities will give the opportunity to achieve inner harmony. Perhaps the problems that had once seemed unsolvable, you will look other eyes. Understand that emotional balance necessary for a calm, measured life.
Advice 2: How to find your place in life
A successful person can be defined not only by its achievements, but also on the internal state of satisfaction. It is often manifested in life in the form of elation and enthusiasm. When you look at such a person can immediately tell that he is in his place. Here only to find that the place is not all and not always successful on the first attempt.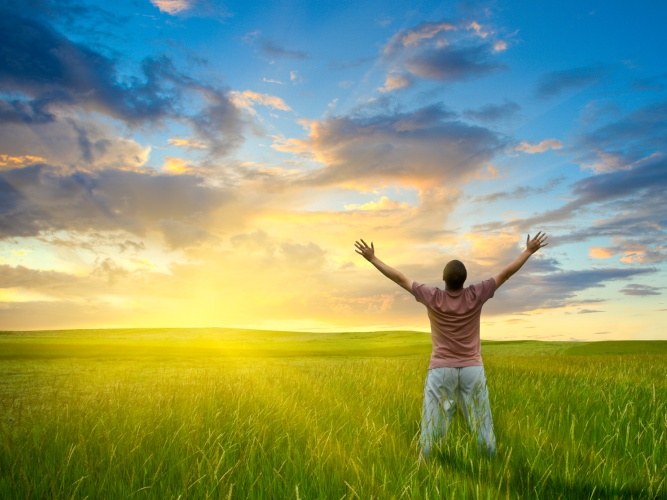 What does it mean to be in the right place"


To the question about what "their place in life", it is possible to give several answers. For someone to be in place means to successfully make a career or to be held in a professional sense. The other person enough to find yourself a hobby like that will allow you to fully release your inner creativity. Others consider themselves in his place when surrounded by like-minded people.

Regardless of the individual values of this concept, to find their place means to be in the comfort zone. In such conditions the person feels confident, has no doubts and does not waste time in search of his destiny. Being in his place, the person feels satisfaction, peace, and serenity. Even the inevitable small problems, without which life is difficult to do, are not able to bring such a person from the state of mental equilibrium.


Find your place in life


Almost every person, with rare exceptions, building a life by trial and error. Not so common to find those who already at a young age realized his destiny, chose his career path and the scope of application of their natural talents. To make finding the optimum life path is the most short, it makes sense to introspect.

To find own place in life to help a kind of inventory of their abilities and interests. To get to its purpose and to feel in its place, it is important that the person chooses as a major, was in agreement with the internal attitudes and preferences of the person. If you choose a niche which you are interested, the rest of my days to feel "not at ease".

Best of all, if in the process of looking for a profession man will find for himself something that makes him a sincere interest. To achieve professional success you have to work entirely. It will be very difficult to maintain the necessary motivation, if you do not cause you have enthusiasm. In this sense, to find their place means to find a thing that you will do with passion.

Those who still is searching for his place in life and in thought, we can recommend a very strong psychological move. It is a conscious extension of the usual comfort zone. For this it is enough to visit places where you've never been, to do business, which is considered excessive for yourself, meet new people or even completely change their environment.

Going beyond the previous area of living comfort, the person extends their capabilities and often runs into the most unexpected applications of their abilities. At first, going beyond the usual can cause uncertainty in the forces and temporary discomfort. But for many people this decision becomes effective way to get to know yourself and fully realize your personal potential.
Advice 3: How to be sure
Peace in the soul – what is it? This harmonious view of the world, calmness and confidence the ability to be happy and to forgive, to cope with difficult situations. Inner harmony is not so common in the modern world, where everyone has a busy schedule of chores and duties, so there just aren't enough minutes to stay and watch the sunset. To find the soul peace is possible. Psychologists give this account a few tips.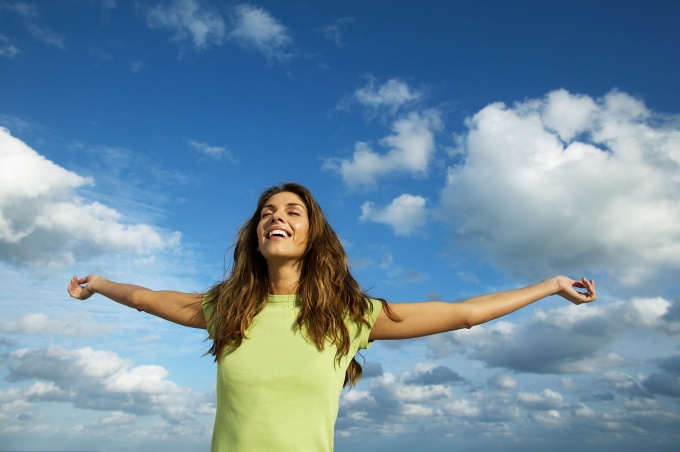 Instruction
Peace and harmony is impossible without joy and love in your heart. Don't be afraid to give their time and sharing their soul,and equitable energy, treat people positively. If you expect from others good deeds, to see the best in people and treat them with all my heart, you can discover what's around you a lot of wonderful people. Treating people positively and kindly, you will notice that they answer you in return. When a person is all right in relations with other people, it is a good basis for inner balance.
Treat problems as problems, so out of place fallen on your head, but a task that must be performed. Many rush to blame their problems colleagues, friends and relatives, they are ready to reveal all the secrets of his life companion on the train, complaining about life all the way, but they are not asking themselves what the true cause of the difficulties. And it often lies in the man! Try to understand if there is something that bothers you in yourself? Sometimes, to find harmony, you need to change. Don't blame yourself and work on yourself.
Goodbye other. We all make mistakes. If there are people you can't forgive, can't forget them what they did to you – the showervnogo of rest you achieve. Justice is a category of the law, and even there it is not always, and judge the person "by grace", so goodbye. Moreover, forgiveness should be to give not only others, but yourself! This is very important because many years can't forgive myself any mistakes, blaming himself for everything bad.
Rejoice in the small things. This is the life, not of the major and big events. If you have the opportunity to do some small thing that will delight your family – don't miss the opportunity to do it. Such things at first glance seem insignificant, but they allow you to achieve permanent good mood, and this before the showervnogo peace of mind – one step.
When planning something, tell yourself not "should I do this" and "I want to do it." Because most of the things that you "should" do, in fact, are your planned and wanted things that you really want to do. For example, without experiencing the desire right now to go to the store for flour, you plan to bake something tasty and to surprise his family. That is, in fact, you should not go for purchase and want to do it to achieve your goal.
Advice 4: How to find inner peace
The fussiness of modern life makes increasingly think about how to find inner peace. But both want to achieve a balance and to arrive at peace with yourself. To do this as every person who dares to look at your life and change it.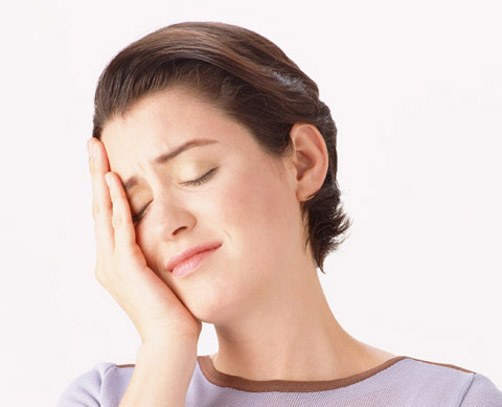 Instruction
Love yourself. Learn to accept yourself for who you are. With all faults, weaknesses, and other frightening moments you. Value yourself, your personality and your body.
Do things you love. Don't waste your life force on an occupation that you do not like. Choose a profession that will bring pleasure. If you take a position that is contrary to your inner world, don't be afraid to leave and to retrain in that area which always attracted you.
Surround yourself with family and loving people. Without them inner balance to achieve is quite difficult. Of course, self-sufficiency plays an important role, but it is friends will come to the rescue when trouble happens, and they will share in all your victories.
Devote time taking care of yourself. This concerns not only the outer shell but also the inner world. Stay with myself in order to feel your condition, to get rid of the worries, enjoy the achievements.
Prioritize. Decide for yourself what is important to you. It can be family, work, your personal interests or the interests of the group (family, work team). Once you understand that it occupies most of your thoughts, you can focus on that and work more in the right direction. Over time, this will contribute to the attainment of inner peace and harmony, because you will no longer bother you, for example, devote little time to his son.
Make peace with external circumstances that you can't affect. Acceptance of the terms and rules of the game is an important aspect of inner peace. Try to understand that life won't always be as you dreamed. But that does not mean you have to give up.
Note
If the anxiety and irritability become your companions for a long time, and you can not get rid of them, try to go to a psychologist. Perhaps your problems are rooted in relationships with parents, unresolved issues from childhood and so on.
Advice 5: How to find peace of mind and balance
There are times when it seems that the whole world has turned against you, everything around seems grey and dull, and the future is bleak. Looking at ourselves, think about it: if you're trying to deal with the reality of life? To complain about the lack of harmony and emotional balance is completely useless. After all, to gain both in your power.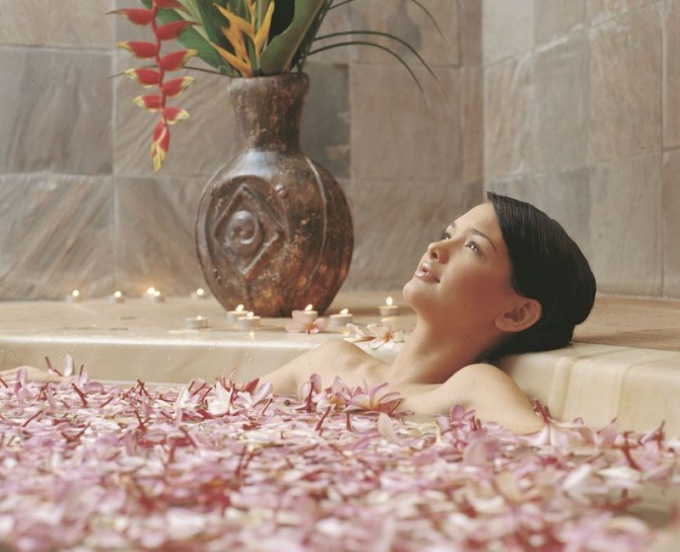 Instruction
Try to understand for myself: what makes you unhappy and interferes with the attainment of peace of mind? At the moment the circumstances are exactly as they are. Of course, you are forced to reckon with them, but the chance to change everything for the better is always there. Following this, you will learn how to restore mental balance. Remember to set the peace in the soul, there are always two options: change the situation or your attitude towards it.
Necessary and rational stages of human development are crises. Do not fear them, they are given to people as a chance for personal growth, in order to discard all unnecessary, to take new form, rise to the next level, to be themselves. A small child to retrieve a toy, you need to learn to crawl, to stand up and walk. Man is so constituted that his development from birth until death, is due to the difficulties in achieving the desired.
Throw out your soul grudge against the other, get rid of anger, guilt, fear, disappointments and expectations – become free. You are hurt by someone's criticism? Realize that if the critics wrong, then you have nothing to take offense at it, because he just told the truth. If his statements are unfounded, then all this has to you any relation. Understand that your anger changes nothing, and only aggravates the situation. There is nothing that you should fear, because in your power to change a difficult situation at any time. Suffer from remorse, feeling guilt is silly. It is much wiser to learn from their mistakes. Getting rid of expectations, you will not be disappointed, and offended and angry.
Learn to perceive yourself, others and life itself of course - as what everything really is. Free from habitual, old patterns of behavior, ideas, masks, roles. Try to live in reality, fully be in the present moment. Through this liberation will come equanimity, associated with harmony and mental health.