Instruction
If you are going to discover only the item of reception of recyclable materials, without further processing, then you will not need to register a legal entity. Register only SP (SP). However, if you are going to work with scrap metal, you need to register a legal entity.
In order to register an unincorporated business must submit to the local tax office the following documents:
- the statement;
- passport;
- INN;
- a list of the main types of work.
In addition, if the need arises, provide the details of the Bank where you plan to open (or already opened) an account. The same documents are available and when registration of a legal entity (LLC). In addition, in this case, it is necessary to specify information about the Bank account, as well as the provision of the constituent documents of the enterprise.
The period of registration of unincorporated business or LLC usually takes no more than 5 days. If you are planning to hire more than 15 people, the extract from egrip/to EGRUL should be mentioned NACE codes, in accordance with information about the main types of work. Design NACE will take you 2 to 4 days. Order printing for your business.
Find and hire (or buy) a room (or several) where you could store and take recyclables. Get a positive conclusion about the satisfactory condition of the premises of the environmental expert Committee of sanitary and epidemiological surveillance and fire service.
Due to the fact that many types of recyclables belong to the IV class of hazard waste, get a license at the local branch of Rostechnadzor in the provision of services for its reception. Submit the following documents:
- the statement;
- passport and identification code;
- constituent documents of SP;
- list of waste (of all hazard classes – I to IV), the reception of which you plan to implement;
- a copy of the environmental clearance space;
- copies of lease agreements or purchase and sale facilities where you will be collecting recyclable materials;
- a copy of the opinion from sanepidnadzora on the appropriate state space.
Advice 2 : How to open a scrap metal yard
Reception of scrap metal is not only profitable, but a noble pursuit, after all, is collected for further processing is unnecessary, end-of-century subjects. Instead of taking decades to rot in a landfill, scrap metal will find a new life.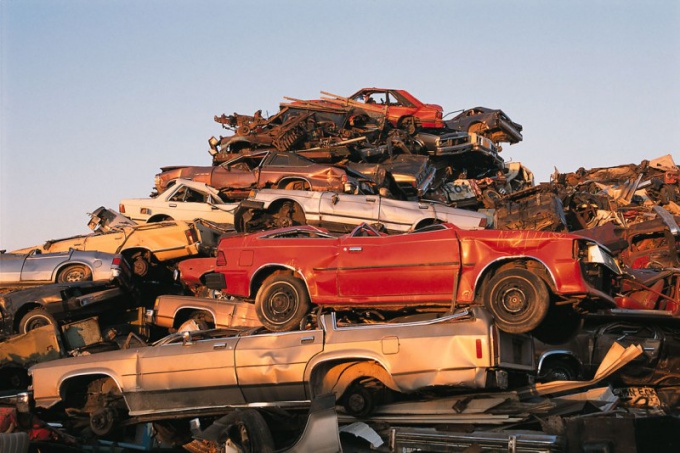 Instruction
Register SP, NACE code 37.10.1.
Make a business plan. Keep in mind it costs not only on the rental and purchase of equipment but also the cost of purchasing a large number of scrap metal from the population. Plan a initial capital for starting a business not less than 150 000 rubles.
Find a place to do business. When choosing, keep in mind that you need a minimum area of 50-200 sq. m. for metal storage and for placing weights. Provide site security. It is best to have your item was located next to the private sector and had very convenient access road.
Purchase equipment: scales-capacity cranes for ferrous metals and a dial scale with weights for color. Over time, your business may expand and you'll need costly automatic equipment, but these costs will pay off quickly.
Hire employees, initially it can be a inspector and sorter. To save temporarily unable to take metals personally, and the sorter to hire.
Let the announcement of metal scrap from the population. To do this, use the local press and street posting leaflets. The receiving process rigidly control personally and instruct employees to stop the illegal scrapping of objects obtained through illegal means. Lead the registration of an adopted metal. These measures will allow to avoid problems with law enforcement.
Also organize the sale and export of the adopted metal for further processing.
Advice 3 : How to open a reception point waste
The problem of processing of recyclable materials, particularly waste paper are highly relevant for our country. The development potential of this business is, without exaggeration, is huge, because every year the Russians have been thrown out of several million tons of paper. Organized point of reception of waste paper, not only will you be able to contribute to the solution of this problem, but will also receive a stable source of income.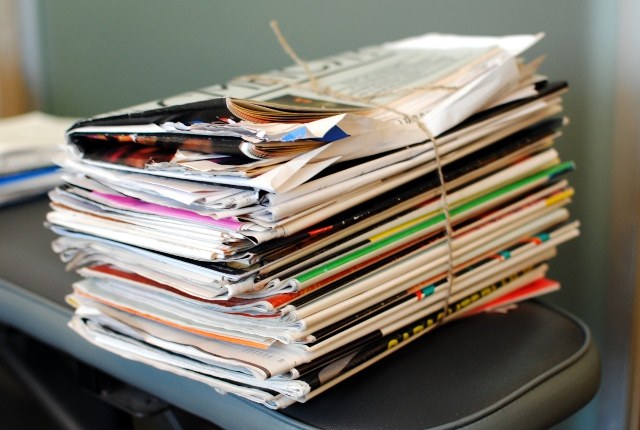 Instruction
Find the channels of distribution paper. To start this business it is necessary from this stage, as you must imagine where and in what volumes you can sell the collected materials. This can be a factory for the production of paper or factories that manufacture the roofing material or plaster building materials. Discuss with potential buyers the price: it you will start counting your basic expenses.
Purchase trucks. The first time you can do only one car, with which you will go around certain places, where you will already have collected waste paper. It is advisable to choose a transport with a closed box.
Find a room for the reception and storage of waste paper. This can be any economic unit, or even a garage. About possible, choose a room with heating and electricity. Place the scale. To legally conduct business, you need the permission of fire protection.
Determine the price per 1 kg of the received material. Keep in mind that it is unlikely that the payment of potential customers is too high. That is why bet on the social importance of your work, and focus on the poor. Hang ads in the nearby area and give free ads in the newspaper to inform the public about the opening of your paragraph.
Try to organize the reception of waste paper from the public at no charge. To make it much easier than it seems at first glance. Many organizations will be happy, if you'll just take them waste paper on a regular basis. In addition, you can find volunteers among students or to organize share environmental focus in several educational institutions. As a bonus, distribute thank-you letters and small prizes.
Advice 4 : What is accepted as recyclables
The environmental situation in the modern world makes more people think about recycling, particularly trudnoreshaemyh materials. In connection with this appeared the business of collection of recyclable materials and processing.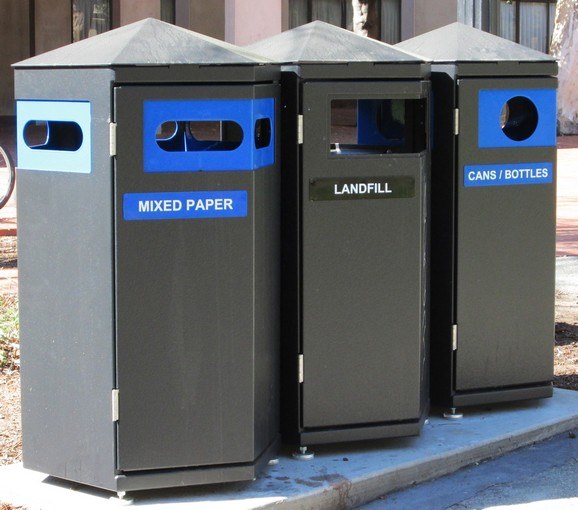 What can you recycle


Many decades is waste paper - paper packaging, books, Newspapers, magazines, cardboard, office paper. There are many reception points for glass bottles, cans, broken glass. Also in the reception of scrap of ferrous and non-ferrous metals, aluminum cans. There are points where you can take your discarded clothing, textiles, toys and shoes.

Cheap and easy manufacture of plastics have made it one of the most popular materials on Earth: it is made bags, film, containers and bottles for food and beverages, kitchen utensils, housing equipment, furniture and much more. With ever-increasing production and consumption the proliferation of plastic takes rampant. A huge number of plastic containers is disposable (it is sold, for example, food) and is in the trashcan immediately after unpacking of goods. To decompose in natural conditions, plastic requires more than one hundred years, however, he will still poison the soil. Fortunately, there are points where they take plastic and sent to processing plants. There from it is a raw material in the form of polymer granules, which are then re-manufactured plastic products.

Individual attention, hazardous waste: batteries, batteries, mercury lamps and devices. Their processing is complex and requires high costs, so reception points for hazardous waste is much less than you need, and not always they can be found nearby. However, it is important to collect such waste, and periodically turn them in for recycling because they heavily pollute the environment and harm to human health. Increasingly they are accepted in large stores and supermarkets.

There are also points where they take different specific waste household appliances, computers and laptops, electronic scrap, tires, electrical equipment, etc.


Details


To refer to recycling, there are also the terms recycling, recycling, recycling recycling, waste management. It involves the re-use of household waste and production waste. Recycling is secondary, tertiary, etc.

To the raw material was recyclable, it must meet certain requirements. Thus, waste paper must contain a valid fraction of impurities different to produce different types of paper. In rented trash must not be other items than paper - fused roots books, plastic fabrics and films, wood and metal elements. Plastic containers must be free of paper labels, clean, etc.

Therefore, before taking recyclables should be prepared and sorted to took it without any problems. About requirements it is possible to know in advance at the reception.