Instruction
To be in the area of international roaming, subscribers of the operator "MTS" must first activate the service "the World without borders". It is necessary to dial a special USSD-command *111*33*7#, press the call button and then follow the instructions. Connect international roaming is possible and through a system of self-service "Internet Assistant". It is situated on the company's official website (you will easily find it, the graph says "Internet Assistant" is highlighted in bright red on the main page). In addition, you have an ability to send an SMS message with the text 33 to the short number 111. The cost of connecting to the service "the World without borders" will depend on the specific parameters of the tariff plan and its costs.
Subscribers of other operators, by the way, is also available for international roaming. All thanks to the service called "national roaming". Connect it is not necessary, just follow the funds in your account (to activate the service, you need to have not less than six hundred rubles on the balance sheet). If you have sufficient funds, when you travel outside your home network roaming will be activated automatically. But as soon as the amount in your account will be equal to three hundred rubles, or even less, the service will shut down. It should be noted that this scheme is designed for users of prepaid system. Users postpaid system much easier: they can communicate in roaming without restrictions.
"National roaming", available to subscribers of MegaFon can connect to any of the customer service centers or at the nearest salon. This procedure is free and a lot of time will not take. However, don't forget to take your passport with you, as well as a contract with the operator for the provision of services.
Advice 2: How to activate roaming of the cellular company "Motive"
Before you travel outside Russia, the subscriber of the cellular company "Motive", you must do certain actions. Otherwise his phone will be out of range.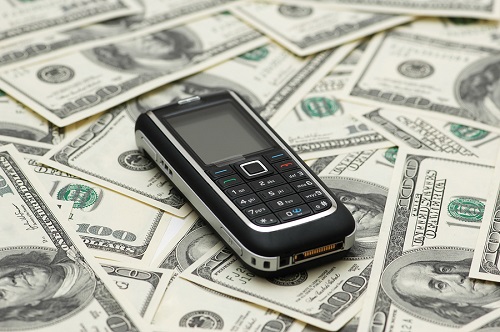 Instruction
To use the service
roaming charges
and must specify the information in the Contact centre of cellular company by calling the number 111. The operator should know whether roaming in the country you plan to visit, the cost of the service and whether you have the service international and national roaming.
If you are satisfied with the settings, activate the service on your tariff, roaming service can be connected in the office or through the call center.
On arrival, you must register the sim card in roaming. As a rule, this happens automatically. If this does not happen, then you need to disable and re-enable the phone and manually find an available network for the call.
To make a call, you must know some features of the dial.
The standard is set at the Federal room in national roaming (8-xxxxxxxxxx-call), for calling on landline number and added the area code (8-343-xxxxxxxxx-call), to call to another country it is necessary to additionally dial the country code (8-555-343-xxxxxxxxx-call).
The international roaming charges for the call are added 00 before the rest of the numbers (00-8-555-343-xxxxxxxxx-call)