Instruction
To open a pet shop and especially the veterinary clinic is not easy, but with the opening veterinary pharmacies you have problems should arise.
The thing is that to open a clinic you will need to obtain a license for medical activities, recruit qualified personnel and so on. In the case of pet shops, you will likely have to work in conditions of tough competition. Veterinary pharmacies things are much simpler, because usually in a big city there are only a couple of pharmacies. Where to run people, when their Pets are unwell?
To open veterinary pharmacies you will need to register as an entrepreneur or start their own LLC. In addition, you will need to obtain a license to engage in veterinary activities. As soon as all permits will be finished, you can start choosing premises for your veterinary pharmacy. It is best to open not one big and several small drugstores or kiosks in different parts of the city. Area veterinary pharmacies can be quite small, because the range of medicines for animals is not as wide as the range of medicines for people.
Room for future veterinary pharmacy must be properly equipped. The walls should be covered with a washable Wallpaper or painted. The room must be ventilated. When you open the pharmacy you will need to purchase special pharmacy stands with glass display cases. Better if all the goods will be "free access" that a person could look at the products offered.
The success of your veterinary pharmacy will largely depend on the range of products that you will offer. In addition to medicines in veterinary pharmacy to be sold to various vitamins and nutrients that caring breeders are willing to buy whole package. The vet should also sell feed for animals and birds, shampoos, collars and even toys.
Behind the counter veterinary pharmacy as regular pharmacies, there should be a person with relevant education. You can hire a veterinary surgeon, pharmacist or veterinary assistant, who will be able to advise the customers the desired product.
And the last step in opening a veterinary pharmacy is is. Leaflets advertising the pharmacy you can distribute in public places and in veterinary clinics. The first time you can also give ads in Newspapers or on specialized sites.
Advice 2 : How to obtain a veterinary license
Sometimes animals are the only "native souls" for many single people who have spared neither time nor effort to treat their Pets. Therefore, it is important to help timely and received all the necessary licenses to open another veterinary clinic or drugstore.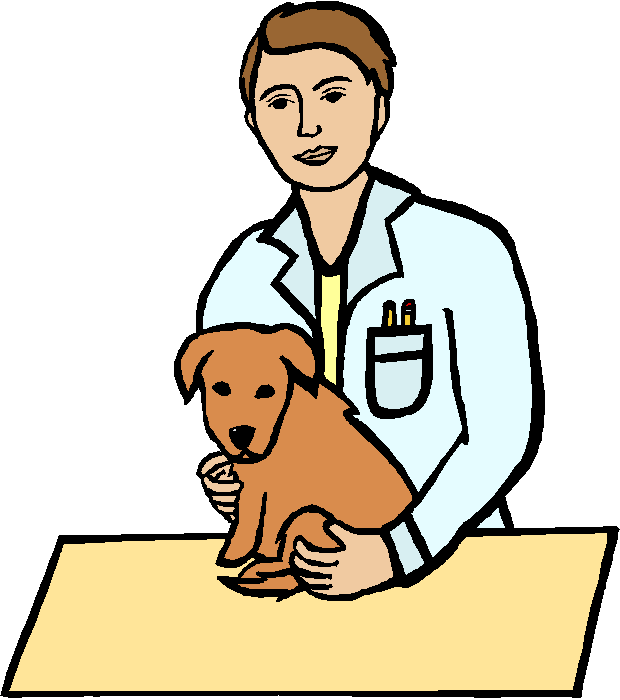 Instruction
Make a business plan for future clinic or
pharmacy
for animals. Determine the cost of the project. In order for the clinic or pharmacy in the shortest possible time occupied a worthy niche in the market of veterinary services, to open them will require considerable funds, so you will need to define the sources of financing of the project.
Examine all normative acts regulating the activities of veterinary institutions and find out the requirements for health, personnel and equipment of veterinary clinics and pharmacies.
Rent a room for a veterinary clinic or pharmacy. Often in veterinary clinics and a pharmacy. The clinic is usually required and operating. So, depending on what veterinary services you intend to provide, to determine the size of the room. Room for veterinary companies of any scale is easy to find, as in many cities, there are still a large number of empty buildings that do not require significant investment in renovation and construction work.
Purchase equipment, tools and medicines. With their purchase don't skimp and enter into contracts only with major manufacturers, because good suppliers will be able to provide you discounts on velavaru or to produce high-quality maintenance of equipment.
Declare a competition to fill vacancies of specialists of the clinic or pharmacy. In the interview, consider the experience of the applicants, the presence of diplomas and certificates. In addition, your future employees will have to love animals.
Call the representatives of the CPS in order that they are given the appropriate conclusion about sanitary condition of the premises, existing equipment and personnel.
In order to obtain the license of the veterinary profession, please contact the Rosselkhoznadzor with the following documents:- constituent documents of a PI or LLC;
- Bin;
- the certificate on statement on the account in tax bodies;
- the rent contract and the certificate of ownership or a certified copy must be obtained from lessor);
- positive conclusion of the Rospotrebnadzor;
- the cadastral passport and a floor plan;
- diplomas of higher or secondary veterinary or pharmaceutical education (yours or your employees);
- certified copies of labor books and other documents confirming the work experience in this industry (at least 3 years);
- certificates of qualification and certificates for the provision of various veterinary services (yours or your employees).
Get license within 30 days from the date of filing. It will be valid for 5 years.