You will need
- handle;
paper;
dictionaries;
books;
- interlocutors.
Instruction
In Russian, about half a million words. On average, the vocabulary stock is 3000 words, that is, the expressive power is quite limited. The more words you know, the more you have means to implement the thoughts in speech, the more pleasant and easier to talk with you. For enriching the vocabulary stockand it is possible to apply the following methods.
Communicate more – join saveopen with different people. From the interlocutor you can learn a lot of new words, especially if he is the representative of another generation, another profession or Hobbies other than your own. In addition, in the conversation you can hear the words from your passive vocabulary stockand will remember them and actively use. And don't be afraid to ask what an unfamiliar word means! Believe me, the human desire to understand the other helps to find a common language.
Read aloud. When you read the "about yourself" in perception involves only visual analyzers. Involving more and hearing you tight remember new words.
Make a detailed paraphrase is still fresh. While reading the text has not faded in the memory, there is a rare chance to pronounce the words you met. The child can be asked to retell close to the text topic of homework. If he's not familiar with some words, explain their meaning. This vocabulary work will benefit both of you.
Every word of the Russian language is synonymic rows in an average of 5-6 words (synonyms are words similar in meaning). Take any text you have written and try to replace it on similar in meaning, but the content has not changed and it was understandable. If it is difficult to select the words, consult the dictionary of synonyms.
Memorize verses by heart. Not only will this allow you to exercise finesse in the moment, but will help you to get many elegant and graceful words, peculiar to poetic speech. They are not suitable for daily and dust on the margins of memory, but you can at least get used to their sound in my head. Will see, you will be interested.
Write down ten new words and try to make a story with them. The words most often are completely unrelated and weave them into a meaningful text should be exciting. This will help not only to remember new words but also to enter into active vocabulary stock of some of the passive.
Replenishment of the vocabulary stockand is a prerequisite for the successful mastering a foreign language. Here are some effective ways to memorize foreign words.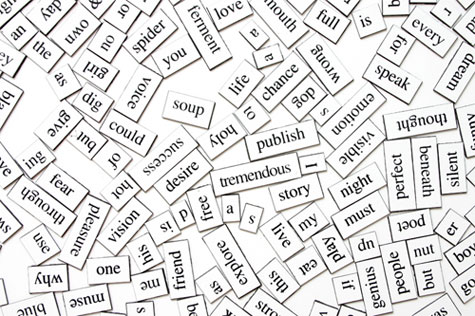 Card
Write the words on colored cards with two sides: on one side is a foreign word, and on the back – its translation and example of use (easier to remember words in context, i.e. together with the nearby words). Good idea to use cards of different colors for sorting by parts of speech. As the cards are not fixed, you will not remember the words in sequence and can always mix it up. They are small and compact, you can work with them even on the road.
Stickers
Post stickers with the names on various items in your room or apartment. They will constantly fall out of your eyes, rather remember.
Useful advice
Take the time to remember one time a lot of words. Simply enter in the vocabulary of 4-5 words a day.
Advice 2 : How to improve your vocabulary
Vocabulary is the basis of language proficiency, both foreign and the native. That which has no words, it is impossible not only to speak but also to think. Consequently, the expansion of vocabulary useful for communication, and for the overall development.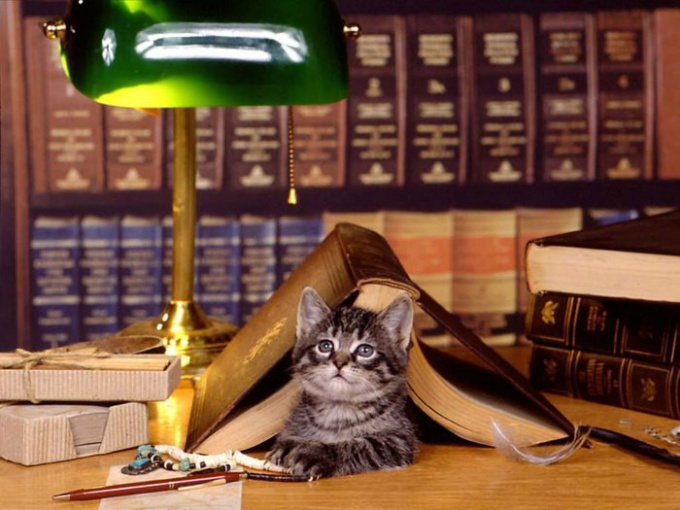 Instruction
One should distinguish between active and passive vocabulary. Passive vocabulary is all the words you understand. Active — everything you use in everyday speech. Should pay attention primarily to the expansion of the active vocabulary.
Read the small text, and then summarize (or better rewrite) it from memory. Compare the vocabulary of the source text and your paraphrase. Check to see which words you missed. If they value you already know — so they are part of your passive vocabulary. If not — they can be learned.
To learn words on the list is unproductive. What you have remembered thus, kept in memory for long, besides work goes into conversational stock.
The main means of expanding the active vocabulary is to read a lot. Choose books that use a lot of unusual vocabulary, but at the same time try to keep the language the selected works were not overly complex or archaic.

When reading aloud, pronounce certain phrases and turns. Try to say the most interesting and captivating episodes. Especially useful to repeat the remarks and dialogues of the characters.
Pay attention to Proverbs and sayings. Make a note of those that meet new or unusual words. Compare these Proverbs with the situations of your life. Think of how you could apply them in particular cases, and, if given the opportunity to use a new expression, use it.
If you are learning a foreign language, watch movies without translation, but with subtitles in the original language. Repeat the dialogue of the characters, trying to capture the tone and context of what was said.
You always remember a lot more words than they use in speech. So, you need not only to learn new vocabulary, but also to activate already learned.
Take any small text and try as much as possible of the words in it to replace synonyms so that the meaning will not be harmed. Write as many options as possible.

You can also replace words with antonyms (words opposite in meaning), but avoiding the simple use of particle "not".
Selecting a few dozen words that you don't normally use in speech, make a cohesive text, which will include them all. Try to visualize that you just composed for the event.
Take any book. Select the word that you know but don't use in speech. Flip through the book from beginning to end and
find
all the phrases which use this word. Repeat each sentence out loud.
Advice 3 : How to check your vocabulary
A set of words understands and uses in its speech, the person is called a vocabulary. It can be active or passive depending on how often used words in speech and writing. Sometimes there is a natural desire to test your vocabulary, and there are a couple of ways.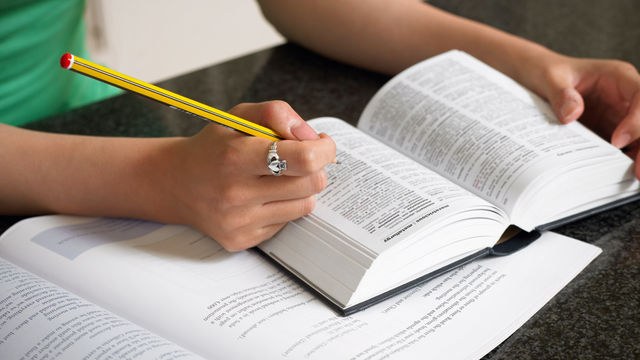 How to check your vocabulary


The amount of vocabulary depends on the level of your education, education, areas of communication and professional activity. In modern methods of language teaching there are a number of different ways such a test. If you decide to know the amount of active inventory, then go to the tests and dictionaries. Otherwise you need to take the help of professionals.


Independent verification


One of the simplest ways to check the used in speech number of words is the dictionary. Take the Explanatory dictionary of the living great Russian language under the editorship of V. I. Dahl and count how many on average do you find familiar words on one page. If the meaning of the word is unfamiliar, it is not necessary to fix it. Next, you need to multiply this number by the number of pages, and you get the approximate result. This method is approximate, but its effectiveness proved by practice.

If you want a more detailed analysis of your vocabulary, then make a notebook of synonyms. The essence of this method is to pick up as many synonyms for a selected word. It is necessary to build a synonymic line, which will capture your active vocabulary. The greater the number of synonyms you will be able to pick up, the higher your vocabulary activity. If you want to add to the list of known antonyms.


A professional inspection


In the Russian educational system to test knowledge of commonly used test items, with which you can quickly determine the level of proficiency. The tests used to verify the vocabulary is built on the quantitative principle. That is, you propose a number of tasks with a variety of lexical forms which need to be recognized in a number of other and complement the well-known synonyms. A significant role in the definition of active vocabulary are the sphere of consumption. The texts for the tests are taken, usually from the spoken and official spheres. To pass this test, you need to contact any educational institution where there is a testing center. In this case, after the assignments you will be given a certificate which will reflect the results. It is also possible to take an online test on various educational portals. However, you should learn as much as possible about the selected site, because the Internet you can stumble upon fraudsters.

Regardless of the method of testing your vocabulary, you must actively replenish and develop. This will help to develop professional and General cultural competence, an important prerequisite for the harmonious interaction of the individual in modern society.
Advice 4 : How to improve your vocabulary
The degree of education of the person, you can easily identify when communicating with them. Poverty of a lexicon, speech errors – all this lack of literacy of the interlocutor. Russian language is the richest language, but, unfortunately, in our active vocabulary is only a small part of this huge wealth. The remaining "treasures" for most of us, passive.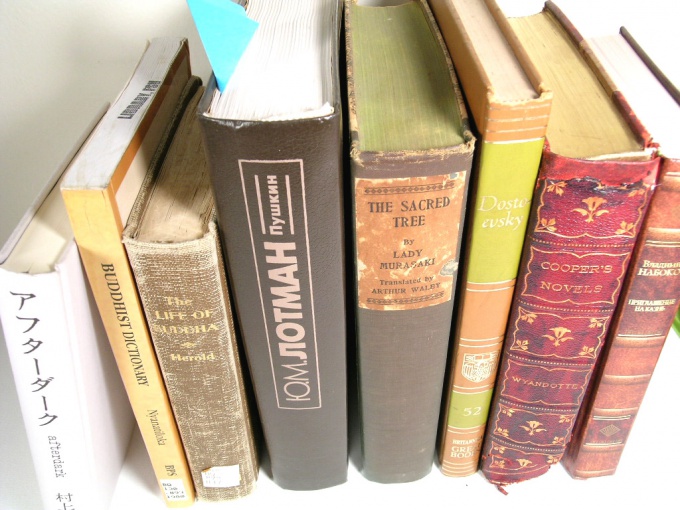 You will need
- books of different genres
- dictionary of foreign words
- dictionary of the Russian language
- dictionary of synonyms
Instruction
Regular reading of books.
About our vocabulary increased by one word per week. But we can speed up the process.
A lot of work at home and in school is to enrich our vocabulary. The first way we have to use for this is to read more literature of different genres. More often in the book we encounter a particular word, the faster it remember. This is largely due to visual memory. For each of the genres to some extent fixed to some number of words used often in this literature.
Can read aloud, since this reading is not only visual, but also auditory memory, and we are spoken that is important.
After reading it will be useful to read retell close to the text. To do it better, because the memory is still fresh of the new words met in the text. Thus, it will be another occasion to use these words, and thus to replenish their active stock.
Learn by heart poetry and prose, aphorisms, quotes, Proverbs, etc. you always help out when dealing with people and will allow you to show your erudition.
Communication.
Communicate more with other people, this will replenish your vocabulary with new words which uses the source.

And once you will be able to demonstrate a couple of other just read in the book of the words. The proposals you are almost fix them in your dictionary.
If the person is a long time alone, avoids contact, you'll soon find that he uses quite terse words and expressions. In this case your thoughts he will actively Express with gestures.
Work with dictionaries.
For help you can refer to dictionaries
of synonyms
, antonyms, phraseological – it will greatly enrich your vocabulary.
Russian language helps to work with a fairly extensive synonymous rows: each word has about 5-6 synonyms, and more common words have up to 40 of synonymous words. You can practice by replacing the words in any text that are close in meaning
synonyms
.
Dictionary of loan words will help in the enrichment of vocabulary.
In Russian language a lot of words come from other languages. We are adapted, sometimes so much that we just can't tell from what language it came.
Borrowed words help us in the study of foreign languages. If we know the value borrowed, we do not even know his native language, will be able to hear and understand in different situations.
The study of foreign languages.
Often in foreign languages it is possible to find such words and expressions in Russian are not used. It depends on many factors of life in the country, as each has its own social life, your priorities, economic development, etc.
When one studies a foreign language, he must practice, otherwise many words you can forget.
I should say that we were lucky because we got born with such a powerful, rich means of communication, as Russian language. Language, which for us is "perfected" recognized worldwide Russian genius Lomonosov, Pushkin. We should be proud of it and maximize the richness of the language in describing their thoughts, actions, life.
Use the methods vocabulary, so as not to seem ridiculous in the eyes of foreigners who know Russian language sometimes better than us.
Note
Active vocabulary is not constant, therefore, in addition to its replenishment is systematically to practice, using learned words.
Useful advice
For the study of foreign languages is useful to use audio recordings. Not only will this allow you to learn new vocabulary, but will improve your pronunciation.