Instruction
Then we'll decide when's the best time to go. From December to April precipitation in Goa are very rare, and the bathing season lasts all year round. The rainy season begins in June and ends in September.
Decide the purpose of the trip. Goa is not only a beach holiday. Here you can find many attractions: the Church of the immaculate Conception of the virgin Mary, the temple of Shri mangesh, Aguada Fort, ruins of St. Aug and more. But much more popular Goa is enjoyed by people tired of the stuffy cities, offices and strict rules of life.
Select a hotel. For tourists in Goa there are hotels of different plan: it is a youth hostel and state hotels, and hotels owned by various tourist companies and hotels of international class, and exotic hotels of the highest category. The average cost of accommodation ranges from 3 to 100 dollars.
Select the airline. To get to Goa , you can fly by plane to India. In this country fly the aircraft of "Aeroflot" (flights from Moscow), "Air India", "Turkmenistan Airlines" (Turkmen airlines), Qatar Airways (Qatar Airways), "Kiev airlines", "Emirates", "Etihad Airways". Non-stop flights are carried out only by the company "Aeroflot" (6 flights per week to Delhi and 3 to Bombay). The cost of the flight will be 15000-24000 rubles. To Goa you can fight in the air on the plane from Mumbai and also by train and by bus.
Get a visa. For a trip in Goa you want an Indian visa which can be obtained at the Embassy of India in Moscow. For visa purposes please provide the following documents: application form of the applicant two copies of two color photos 3,5x4,5 cm, a valid passport, ticket and copy of hotel reservation, passport and a photocopy. Single entry visa together with the consular fee costs about $ 100.
Make the necessary vaccinations against cholera, typhoid, polio, hepatitis. While in Goa, watch out for the quality of food and try to drink bottled water, then the rest will not be marred by troubles associated with health.
Advice 2 : How to go to Goa
Even just a few years ago, few people in
Russia
knew what the
Goa
, which part of the world is a great place located. Today, only those who have no TV, computer and radio, I never heard of this small Indian state on the Arabian sea. Many travel agencies sent to
Goa
tourists. Internet forums are full of reflections on the theme "give it all and leave forever in
Goa
". If you also dream about a similar change of place of residence, it is necessary to explore possible ways of realizing their dreams.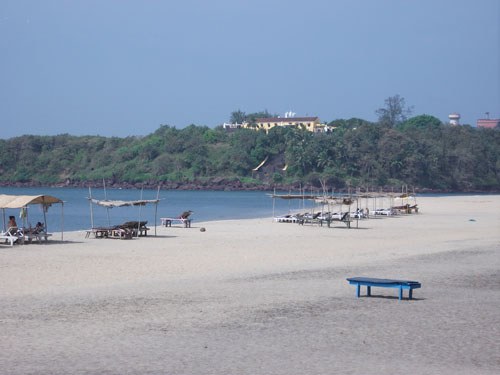 Instruction
Find a formal job in Goa. In this case, the employer himself is negotiating with the authorities to grant you a work visa and solve the issues with housing and relocation. Some fans of Goa's work guides local travel agencies or administrators in restaurants. But India, a large percentage of unemployment. You need to be really indispensable professional that you chose the Hindu.
Make a business visa to India. It is usually for six months and then extended on the spot. However to obtain such visas will need to develop a detailed business plan and find a respected local person who will happily vouch for you. While staying in Goa on a business visa will have to do to run a business, pay taxes and provide jobs to local residents. Otherwise, the visa is void.
Conclude a marriage with a local resident of Goa. Don't forget to make sure before marriage that your partner is a citizen of India. After the registration of marriage you can get a visa for a period up to 20 years. Then this visa could be extended for the same period. The girls in this way are much easier than men. Indian women very rarely marry a representative of another nationality and religion.
Make a tourist visa for as long a period. After the time go to another country, then again do visa and come to India. And so a few times. You need to consider that in 2010 the Russians to get a visa more than 2 months is almost impossible. To re-enter the country no earlier than two months after the previous visa.
Buy from a travel Agency two-week tour in Goa. As soon as you get there, tear your passport and stay to live an illegal. Despite the absurdity of such an idea, on the beaches of Goa you can find a lot of people who moved there this way.
Note
A citizen of India can only be a person born in India. There are no other options.

In Goa pronounced rainy season from April to September. From October the rains have ceased, the humidity becomes less, the air temperature about 30 degrees Celsius, water is 27-28 degrees.
Useful advice
If you are going to go to Goa, you need to learn English. Almost all the local population of this state.
Advice 3 : How to go to live in India
Wishing those who are planning
to go live
in
India
, I pay attention mostly just for the warm tropical climate of the country and relatively low cost of living. However, there are other factors that you should think well before moving.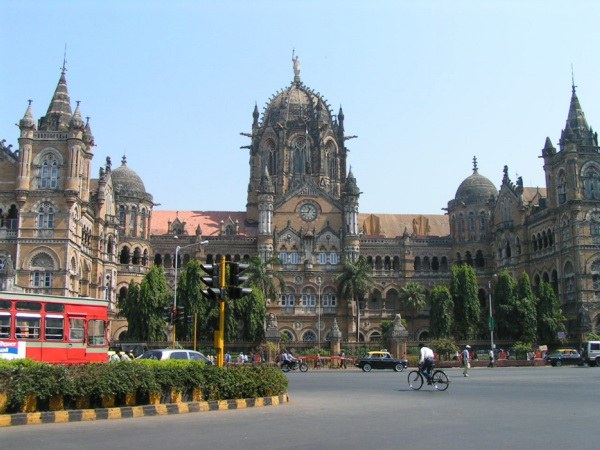 You will need
- passport, valid for at least six months;
- two completed questionnaires with a personal signature (the questionnaire can be found on the website of the visa centre of India);
- two identical colour photographs must be pasted in the form;
- minors will need a copy of the birth certificate;
- health certificate (for a visa for a period exceeding three months);
- copy of internal passport;
- invitation letter (from employer or educational institution).
Instruction
First, find as much information of different nature, and if possible, visit India before moving just as a tourist. Seasoned travelers and people already living in this country, I advise you to do so. The fact is that, personally, you can get about 90% of all the information of interest. So after a visit to India, the majority of questions will disappear by itself.
Please note that for travel to India you will need a visa. If you go there for the first time and want to look around, apply it on a tourist visa. It is issued only for a period of up to six months. Generally, this type of visa cannot be extended. After its expiration you will have to leave India.
In addition, there is the business visa. Its period of use exceeds the term of the tourist visa. To receive such qualify those who opened his own firm in India or have received an official invitation from the employer. It is worth noting that obtaining such a visa is associated with great difficulties: for example, moving to India need to be quite in demand in this country, a profession and a language certificate.
Persons wishing to receive higher education in India, can apply for a student visa. However, the immediate results of the document will only be made after having presented the written invitation of the University.
Citizens who want to relocate to this country for permanent place of residence is, undoubtedly, a tourist or student visa is limited not able. They will need to obtain a residence permit (permit). It is, by the way, can be of two types: temporary and permanent. Permit the first type is limited to a period of 1 year. As practice shows, a permanent residence permit has a term of five to ten years.
Will be able to naturalize persons who meet all these requirements. First, they must renounce your previous citizenship (India does not have dual citizenship). Second, the person must reside in the country or at least 12 months before applying. In addition, it considers the reputation of the applicant, his knowledge of foreign language/languages. But always keep in mind that the government may, notwithstanding compliance with all requirements, reject such a statement.
Advice 4 : How much is the life in Goa
Many people long removed from their homes in order to spend time or permanently resettle in a heavenly region, to Goa in one of the smaller States of India. Is it so expensive and is it possible without much investment become a full-fledged denizen of fertile land where people say "it's very cheap"?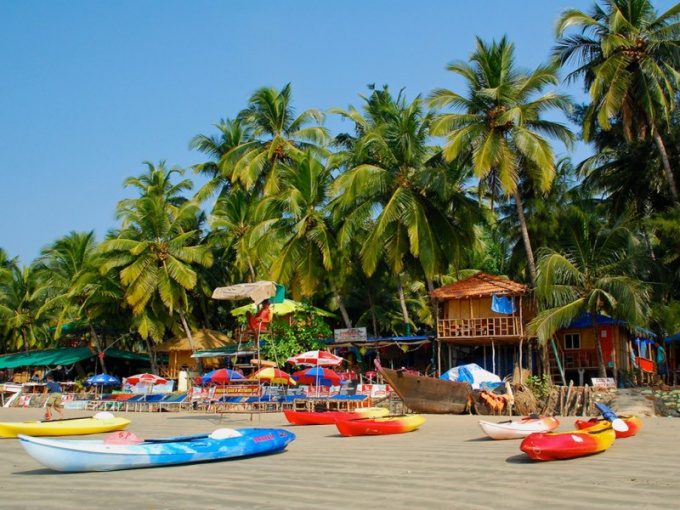 The allegations of non-native residents of Goa, living here the first year, only 400 dollars a month to live, indulging in almost any joys of life, given the fact that there is no need to buy warm clothes and spending exorbitant money on all kinds fruits and delicacies of local origin.


Downshifting


Nice house in Goa, which will easily accommodate several families at the same time, tour cost about 10,000 rupees per month, which translated into domestic money is about 6 000 rubles. Meals in the restaurant - just 300. If you prefer to cook yourself, local prices will pleasantly surprise you with its extremely low level, and the food – diversity, for example, fresh chicken will cost 60 rubles, a kilo of real sharks in a 180, bananas - about 3 rubles apiece, fresh juice - 6 rubles a glass.

Goa is absolutely not suited to lovers of high fashion, because of local clothing stores can hardly be found the latest collection from Dolce and Gabbana, it is rather a wide field of activity for fans of shorts, flip flops and t-shirts "no complaints". Any such thing will cost you only 60 to 120 rubles.


Cheap civilization


In contrast to prevailing views about life in India, in Goa there are no problems with medications and personal care products, except toilet paper, which is considered a luxury and sold for our 30 rubles, or 50 rupees.

If you suddenly decide to furnish your house and buy something larger, be prepared to spend from 600 to 2000 rubles, depending on what it is, a stove or a pricey by local standards stereo system.

One of directions of an expenditure of funds in the Goa are considered to be entertainment, which include a variety of types of excursions, entrances to which are usually free. The fare will cost 30 rubles, if you decide to take a taxi be prepared to spend 100 - 200 rubles, rent a bike 2500-5000 rubles a month. Sea, beach, sun and good mood to Goa absolutely free!