You will need
Pigments, solvent, oil, lacquer, ceramic or glass vessels for mixing
Instruction
Utensils for mixing colors should not be metal, because many of the pigments are chemically active, they react with the metal surface. For mixing you should choose the capacity of chemically neutral material. The same applies to wands of paint will be stirred.
In order to bind the pigment in oil paints require oil. Use the following types: linseed, walnut, poppy or hemp. Very rare and special purposes, using sunflower or olive oil. Also useful solvents are the volatile liquid, capable of dissolving the resin of vegetable origin.
A dye or pigment causes the color of the finished oil paint. Oil and solvent evaporate, harden, and the paint dries. Pigments affect the ability of the solvents to dry, therefore, different inks dry at different speeds. To control this process, you need a different oil having different speed drying.
To make oil paint by yourself, you need to take the pigment used to obtain a paint of a certain color and add oils and solvents. For pigments used various substances, among which are toxic. Natural pigments are very rare and expensive, often they are replaced by the most similar or synthesize. Before you mix the oil paint, you should find out the proportions of pigment, solvent and oil.
Various artists when painting want to your own effects, so I add a special substance to paint. For example, beeswax helps to ensure that the paint drying was not stratified for dry and moist layer, and became more elastic. More wax gives the paint a matte finish. Resin make the surface of the paint layer more smooth and glossy, and paint is harder. Turpentine, clean kerosene and varnishes, diluting the paint, but dries quickly.
Note
Some paints are not used pure pigments, they add pigment and other components in order to balance the drying time of paint with other colors.
Useful advice
At various times, the artists used different solvents and thinners for their paints. When choosing additional ingredients, they were guided by what will help to achieve the desired result. Many of them experimented, since the properties of substances were poorly understood. The method mix is more or less established only in the XIX century. Then most of the artists moved to purchase paint.
Advice 2: How to mix oil paint
To mix oil paint - the work tedious. The tone after mixing should be uniform, to avoid difficulties with color reproduction. This should be done on the palette with a brush or palette knife, pre-diluted paint with turpentine.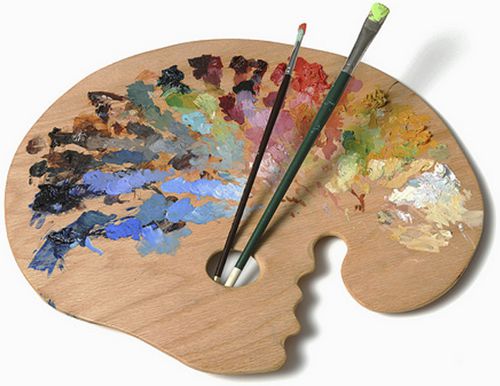 You will need
Oil paint,
palette
turpentine,
brush
a palette knife.
Instruction
Before working with oil paint you need to put an edge on the palette. The middle of the palette should be empty, because it is needed to mix paint.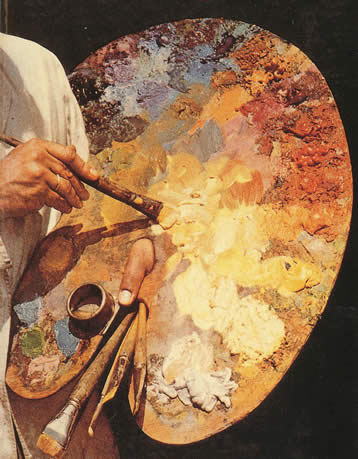 The process of mixing should be by means of a brush or palette knife. A palette knife is a metal spatula, sometimes with sharp edges. Work tools should be a fairly fast but carefully. The result is a mass of uniform paste-like consistency of tone.Oil paints can be no divorce, and writing what they squeeze from a tube. If you wish to breed should be only a liquid, which is capable of them to evaporate. It is best to use paints or turpentine.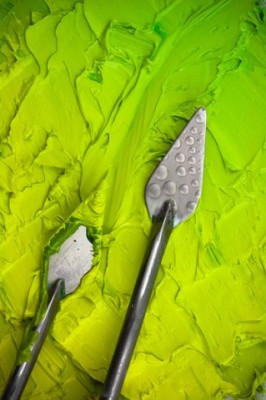 Mixing paint, you should know what happens when paint of one color to mix with another.
Depicted with a dark or bright yellow of cadmium in the fruits of ripe pear, it is not necessary to light up, if necessary, lead white. Most likely the paint will pouchot and change the tone. In this case it is better to use peanut butter. Golden-yellow foliage obtained with cadmium changes color if you add ochre.White lead paint is quite whimsical. Suppose, there is a need to highlight night landscape, painted with dark ochre, cobalt violet, Mars brown to deep twilight. If using white lead, get rather starting twilight, so dramatically brighten the tone of these whitewash. In addition, the quality of the paint greatly reduced.On the basis of white lead made paint Naples yellow. This paint should not be mixed with an iron spatula, because when in contact with iron it darkens. You can use the bone spatula (and see this), or mix the paint with a brush.Quite fussy and such a wonderful tone as ultramarine. If, for example, the sky and the sea, using mainly ultramarine make it lighter by using all of the same white lead, get a pre-storm ocean, where I rule the roost shades of brown. Not friendly ultramarine and black colors. He quickly gohnet in their presence.All these features are very important when mixing so as not to be trapped.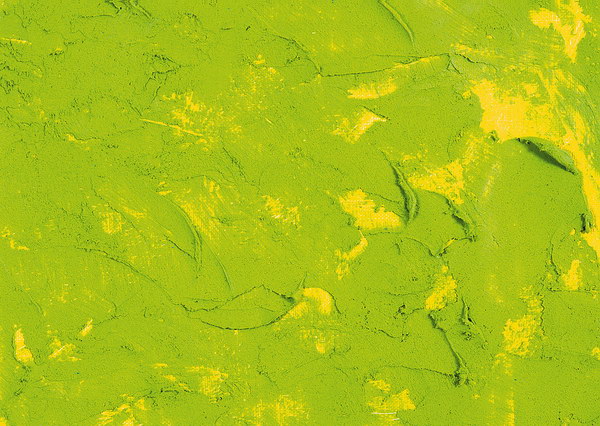 Mixing of paint is required before operation. If you leave the paint for a long time on the palette, there will be a drying of the upper layer and to work with a brush will be impossible.Do not be afraid of improvisations, you can mix the shades that were previously not able to mix with anyone. Most importantly, we should not forget what the neighborhood is how it affects the color and quality of paint.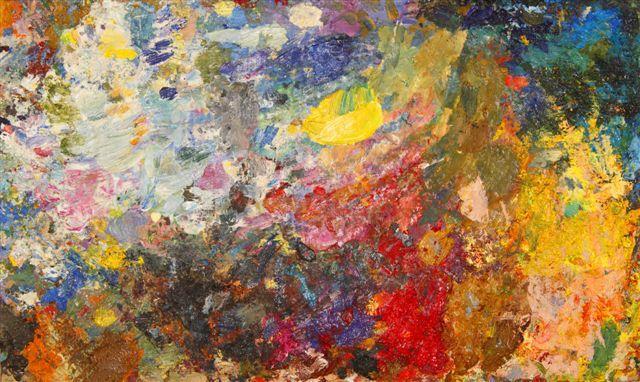 Note
Invalid mixture of white lead with ultramarine, kaput-mortuum (light and dark), cobalt blue and purple, crimson red and Golden yellow ZHKH. The mix of white lead with the listed colors, it causes darkening or the Browning tone.
Useful advice
If you need to produce rabbel paints on an organic basis should not apply white lead, they cause a strong fading of colors.
Advice 3: How to mix colors Igora
Igora – hair dye with a very diverse palette, which can satisfy the most demanding taste. Each collection contains a unique paint scheme. It's usually silver, gold, red and black shades.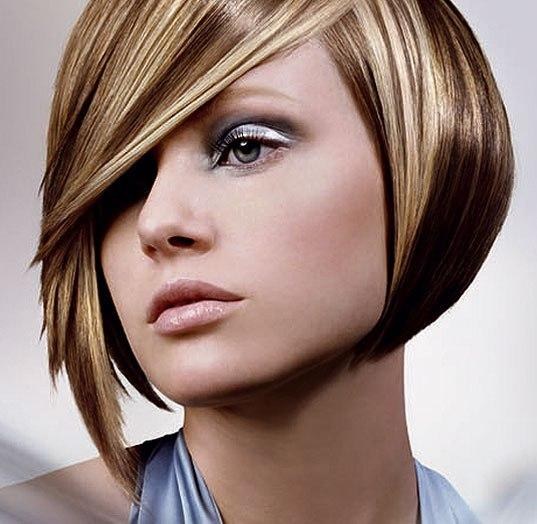 Instruction
Remember that paint Igora possess exceptional texture that allows you to quickly and easily mix any shades. Table
colors
staining developed on the basis of those palettes that take professional barbers. They are designed to provide maximum comfort when applying the paint to achieve the desired colour result.
Before mixing paint Igora, find out which shades you will get a result how to behave like a single color in combination with others. Long known that dark hair weight hair, make it more massive. But this effect can be easily avoided if you add when painting blond hair. This will give the best hair shade, which will emphasize the relief of hairstyles.
If you decided on a paint mixing Igora yourself, the first thing you need to know what shades of colors are very different. Color can be warm, cold, thick, juicy, airy, heavy. Paint you want to mix, can not belong to one color. They can be contrast, but then get ready because your hair will be very original.
If you think hair colored in one color, look dull, feel free to experiment. Strands, painted in different shades of colors Igora, can adequately emphasize the line of hair and even hide some imperfections of face shape. But remember that here the main thing not to overdo it. Keep not only the sense of taste and style, but also a sense of proportion.
Before you start to mix different shades of Igora do not forget that the main role in their selection to play your natural hair color. It was from him will depend on the result of staining. Must be very subtle feel to the color scheme to make the hairstyle really stylish and interesting.
Don't forget that when mixing shades is very important and length of regrown after hair coloring. Because the color of the roots and the tips may differ significantly. So pick up the intensity of the shades of Igora in accordance with this factor. As you can see, despite all the advantages of paint Igora, blending its colors and shades is no easy task. So, if you are not too confident in their abilities, trust the professional to not be disappointed.