You will need
A crisp solid cotton, satin – 2.5 meters with a width of 110 cm
Color fabric in small patterns 2 m and a width of 90 cm
Lace or fancy braid 10 m
A sheet of paper for patterns
Measuring tape
Instruction
Measure the width of the back and chest. On a sheet of paper patterns to hold your personalized pattern based on these dimensions. From colored fabric cut two parts A, b and C. It will be the yoke and straps of your future dress. From the remnants of colored cloth cut into strips with a width of 7 cm, they will go to the finish of the dress.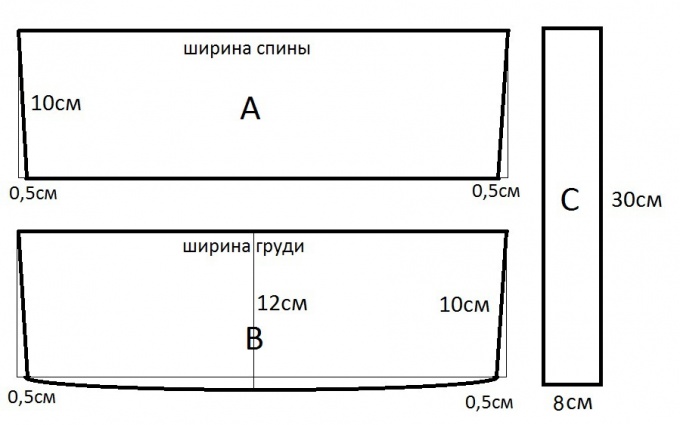 Of solid fabric will have plenty of two trapezoids. Their height will determine the required length of the sundress. Length of the lower base – 110 cm, upper base of the trapezoids make a different. The rear panel should be 5 cm more than the width of the back, front – 8 cm
Sew the side of the yoke, braid the top portion.
On the front panels sew the finishing strip of colored fabric. Sew it together with the braid that lay along the seam.
Sew the side parts of the front and rear cloth. Hem tape handle finishing of colored fabrics with laid along the seam tape. Athlete hem. The upper part of the panels stitch large stitch and assemble in kulisku" width the bottom of the yoke.
Sew the yoke and lower part of dress. Smooth and treat all the seams from the inside. Webbing fold in half, ostracise them, paving the braid on the edge. Iron straps and adjust their location and length, wearing a sundress. Pristrochite them to the yoke.