Products for cottage cheese casserole with apples
Cottage cheese – 1 pack,
Apples (preferably sour varieties) – 2-3 pieces
Sugar – 2-3 table spoon
Semolina – 2 tablespoon
Eggs – 1-2 pieces,
Sour cream – 1 tablespoon
Ground cinnamon - a pinch of salt.
Method of preparation
Cheese spread in a bowl. Add eggs, sour cream, semolina, sugar, mix everything carefully. If desired, add a little lemon juice, it will give a special aroma of cheese casseroles, raisins or candied fruit.
Wash apples , peel, cut in half and remove the stem. Cut into small pieces, sprinkle with cinnamon, stir.
Turn on oven at 180oC. Grease the form with butter and sprinkle with semolina. Put on the bottom of the apples on them – the cheese mass. Put in preheated oven. The finished casserole should rise to brown, about 20 minutes.
Carefully remove the form with the casserole from the oven, allow to cool slightly and place on a dish. Cottage cheese pie is good both warm or cold.
If the cottage cheese for some reason you depremler, can cook a delicious Apple pie with apples.
Advice 2: Cottage cheese casserole with semolina and banana
Cheesecake is a popular type of baking for Breakfast, brunch or tea. Given the propensity of modern cooking to variability, we can confidently say that the classic casserole recipe with cheese is just the basis, the basis for many other that additionally include a variety of ingredients: berries, candied fruits, dried fruits, spices, herbs, etc. cottage Cheese casserole with semolina and banana is one of the most successful recipes.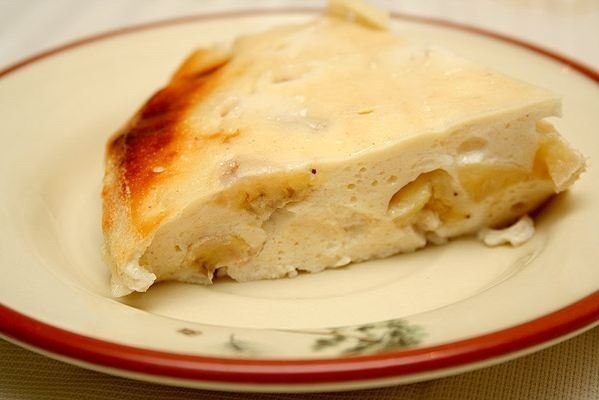 Casserole "Tender"
Ingredients:
- cheese – 400 g;
- chicken egg – 1 PC.;
- banana – 2 PCs.;
- groats
semolina
– 2 tbsp;
- flour – 1 tbsp;
- vanilla – 1 package;
- granulated sugar – 3-4 tbsp;
- sour cream – 2 tbsp;
- butter – 30 g (2 tbsp);
salt - ¼ tsp;
- vegetable oil – 2 tsp
For this recipe take the cheese 18% fat, then casserole it turns out really tender. If you bought the cheese to low fat content, increase the amount of sour cream by half.
Take a bowl, put in her cottage cheese and mash with a fork with half of sour cream, or mix in a blender. Add 1 tbsp. softened or melted in a water bath butter. Stir in
semolina
and flour. Peel the bananas, grate them on a coarse grater (this recipe allows the use of and cut into pieces bananas) and attach to the cream cheese. Slightly overripe banana can just be mashed with a fork. Beat with a whisk the egg, salt, vanilla and sugar and also send in a bowl. Now all mix gently.
Grease a baking dish with vegetable oil, sprinkle on the bottom of a little monkey (so it will be easier then to get ready a casserole) and place it in the curd mixture. Flatten with a spoon. Combine the remaining amount of sour cream and butter and brush this mixture for a future casserole. Place the form in a preheated oven at 200oC and bake for 30 minutes.
Attention! – never try to get a hot casserole out of shape. It may just fall apart in front of you. Allow to cool slightly in shape, then you will easily take out and easily cut into portions.
Before serving you can pour the cheesecake fruit syrup, condensed milk, and if you want to use from the dish was the highest, serve with low-fat sour cream.
Casserole "Banana miracle" in a slow cooker
Ingredients:
- cottage cheese 9% fat – 600 g;
- eggs – 3 PCs.;
- banana – 3 PCs.;
- semolina – 3 tbsp;
- vanilla – 1 package;
- sand sugar – 2 tbsp;
- white chocolate – 100 g;
- milk – 2 tbsp;
- salt – 1/3 tsp;
- vegetable oil – 1 tbsp
Soak semolina in milk and allow to swell (this will take 15-20 minutes). Meanwhile, blend eggs, sugar and salt. Attach the cottage cheese, swollen semolina and whisk until smooth. Prepare the bananas: peel them from the skin and cut into slices thickness of 0.5 cm the Chocolate RUB on a small grater.
The Cup multivarki grease with vegetable oil and lightly sprinkle with semolina. Lay out in her half of the mixture. Put on top of slices of bananas, leaving a little for decoration. Sprinkle the bananas with grated chocolate, leaving part also for decoration. Put the remaining cottage cheese mixture, flatten with a spoon. Close the lid on the bowl, turn on the mode "Pastries", set the time to 40 minutes. When you hear the signal of the end, put multivarku mode "heating" (in most devices this mode is activated automatically after cooking) and leave the pudding for another 20 minutes. After that open the lid and allow the casserole to cool slightly. Then remove, place on a dish, garnish with slices of banana and grated chocolate.
Advice 3: Cheese casserole in the microwave
"The most agile in the world of a chef" - popularly called a microwave. Indeed, meals are prepared in the microwave very quickly. In addition, the foods preserved vitamins and minerals. Most traditional recipes can be adapted and used in microwave cooking. This allows you to treat loved ones with a variety casseroles.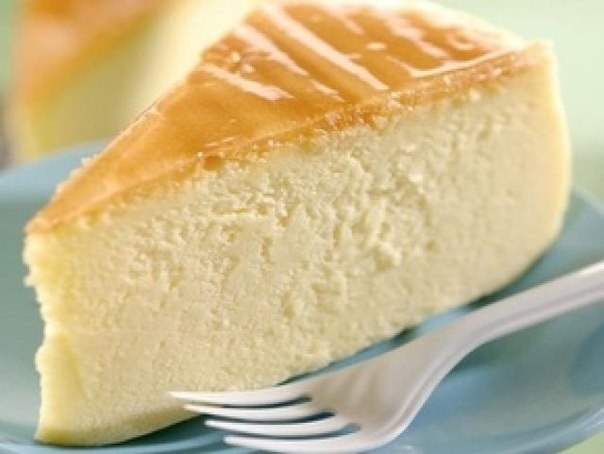 To prepare cheese casserole in the microwave, you will need the following products:
- 120 g of cottage cheese;
- 2 eggs;
- 3 tbsp sugar;
- 1 tbsp of vanilla sugar;
- 1 tbsp wheat flour;
- 2 tbsp raisins;
- butter;
Sol.

Break into the Cup eggs, add salt on the tip of a knife, sugar, vanilla sugar and whisk all the mixer on low speed until the foam.

In the prepared egg mixture add the sifted flour, put the pureed cottage cheese through a sieve and steamed raisins. If you want you can pour a little rum. Then mix all and put in a special form suitable for cooking in a microwave oven. Top astrogate flakes of butter and put it on 8 minutes bake until cooked at power level 70%.

In a microwave oven can cook cottage cheese-fruit pie. It is necessary to take:

- 200 g low-fat cottage cheese;
- 250 g fruit mix (fresh or canned);
- 2 eggs;
- 3 tbsp sugar;
- 1 tbsp of lemon juice;
- 1 tbsp potato or corn starch.

First of all, separate the yolks from the whites. Wipe the curd through a sieve and mix with the yolks, 2 tablespoons sugar, a tablespoon of fresh lemon juice and starch until a homogeneous mass.

Proteins are beat well, gradually powdering the remaining sugar.

Fresh fruit (apples, pears, apricots, peaches, cherries, pitted) wash, dry and cut into small pieces. If cheesecake is prepared with canned fruits, they are also if necessary cut into small slices. Add the prepared fruit to the curd and gently mix all with beaten separately whites.

Put the cooked mixture in a flat baking dish and put in microwave for 11-12 minutes to bake at power level 70%.

No less tasty curd pudding with semolina, for cooking where you will need to:

- 250 g of cottage cheese;
- 1 tbsp sugar;
- 1 tbsp of lemon juice;
- 2 eggs;
- 1 tbsp semolina;
- vanilla sugar;
- butter.

Separate the whites from the yolks. Mix together the cheese, sugar, lemon juice, a small amount of vanilla sugar, egg yolks and semolina until smooth. Separate the egg whites, whisk in the lush foam and gently combine them with the curd mass.

Form to prepare in the microwave, brush with melted butter, put in her cottage cheese casserole and cook for 7-8 minutes at 75% power.

Ready cheesecake serve with tea, coffee, cocoa, juice or compote.
Advice 4: Low calorie cottage cheese pie
This delicious and easy diet cottage cheese casserole is a gift for those who are dieting or simply watching their weight.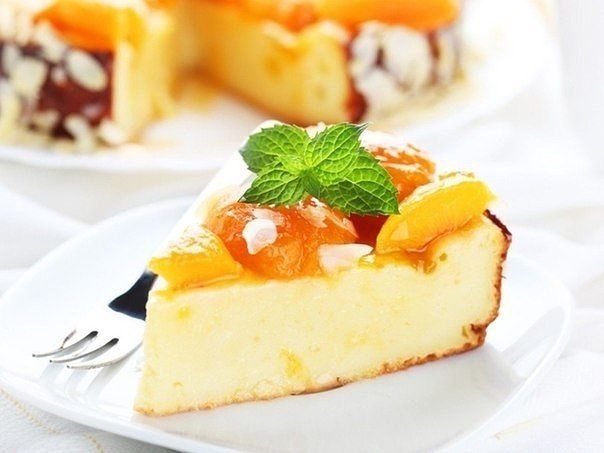 This gentle low-calorie cottage cheese pie is an excellent replacement for the heavy cakes and pies. This is a great dessert, besides its preparation will not take you more than 10 minutes, plus cooking time.
Calories - 94 kcal.
100 grams sugerida:
Carbohydrates - 11 g
Fat - 1 g
Protein - 11 g
For 3-4 portions you need:
Low-fat cottage cheese - 300 g
Semolina - 70g
Any berries (strawberry, cherries, strawberries, blueberries, etc.) - you can take both fresh and frozen
Egg - 1 PC.
Soda - 0,5 tsp
Method of preparation:
1. Turn on the oven at 180 degrees.
2. Carefully blend low-fat cottage cheese with egg and baking soda until smooth with no lumps.
3. Add 2 tablespoons of semolina and berries, again mix well (frozen berries thawed not necessary).
4. On the bottom of the form for baking pour a little semolina to the casserole well they were removed. It is convenient to use a silicone form.
5. Spread the batter into the pan, level, top sprinkle the remains of the monkey.
6. Put in a preheated 180 degree oven on a medium level for 20-30 minutes (depends on oven).
Low calorie cottage cheese pie with berries ready. Let cool slightly and serve.