You will need
2 bowls: one for water and one for feed
Instruction
Dry food based on hydrolyzed meat with vegetables, minerals and vitamins. Food is balanced, and when feeding dry food to cats do not need additional vitamin feeding. Keep only those that the cat was always a bowl of fresh drinking water. Dry food is easy to store, it does not savedlevels in a bowl.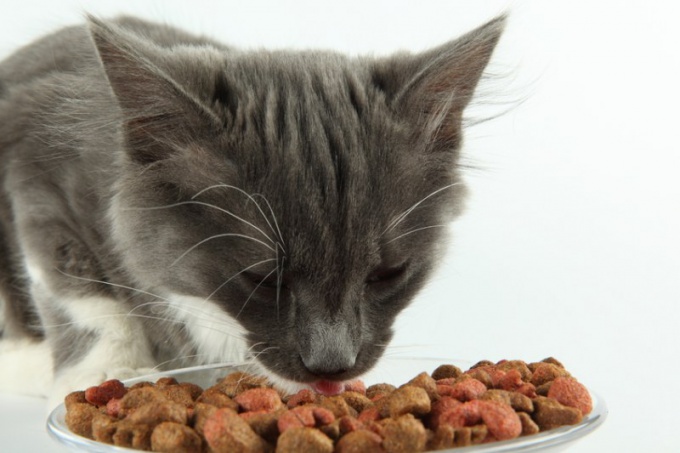 Dry food has different manufacturers. For kitten choose feed only super premium. This food really consists of natural ingredients. Unlike forage mass market, which can consist of by-products. On the packaging of food for kittens is the inscription Kitten&Junior, and age 1-12 months or 2-10 depending on the manufacturer. Some manufacturers write on the package "For all ages". This does not mean that food is bad. But such feed pellets are too big for those just beginning to eat on their own kittens. Familiarity with food, it is better to postpone up to 6 months. Optimal forages for kittens are: Hills, Lams, Eukanuba, Pro Plan, Acana ( for grown kittens). On the packaging must indicate the dosage of feed for every age.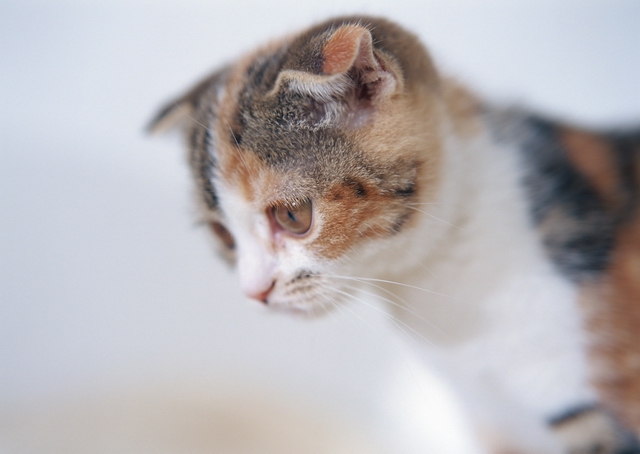 Transfer the kitten to dry food should be gradual and not before 2 months of age. At this age the kitten is fed fractionally several times a day in small portions. Dry food start to give the soaked in water in one of the day feedings. During the week you see the reaction of the kitten to a new food: if there is discharge from the eyes ( sign of allergies), is it normal chair, cheerful is the kitten. If the introduction of feed passed without changes, the number of feedings dry food gradually increased. By 6 months the kitten should be fed 4 times a day. In one of the feedings can be given wet food of the same manufacturer. But rather, it should be regarded as a treat.