Instruction
About a man you can learn a lot by hand. The owners of conical hands are striving for success, and oval, which are also called philosophical, like to be alone, it's brooding introverts with a well developed logical thinking. Square (or practical) hand indicates the persistence of nature, scepticism and the primacy of material values, and pointed (artistic) says about dreams, sensibility and suspiciousness nature. People with large hands, as a rule, energetic, enthusiastic, and holders of elementary or hands with short fingers are arrogant and superficial.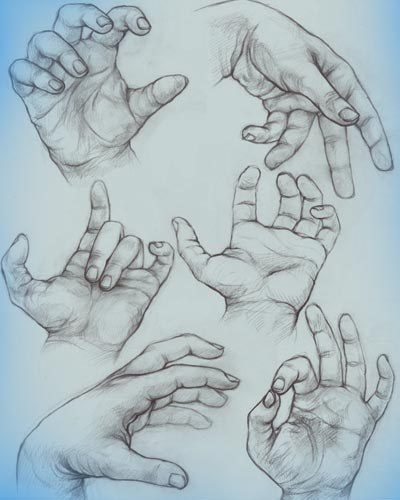 The pattern of lines on each palm is unique, but there are several distinct main lines, the peculiarities of which it is possible not only to see the fate, but also to learn better character.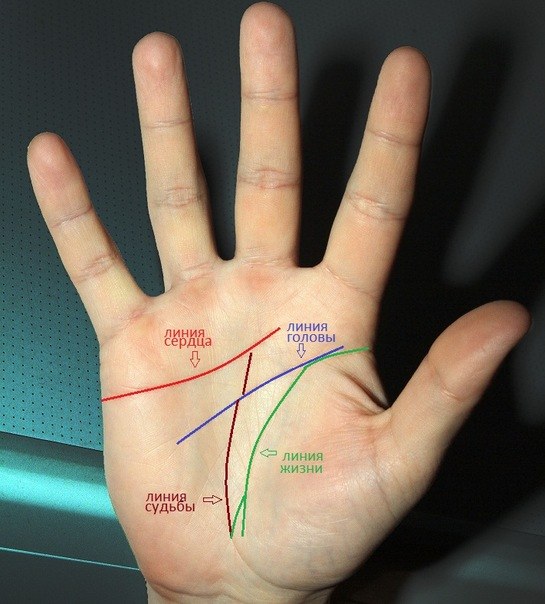 Heart line reflects the emotional side of the character and carries General information about the person. It starts under the pinky and goes to the index or the middle finger. A curved heart line, located at some distance from the fingers symbolizes the particular softness, sensitivity of the individual. Broken line indicates distrust of nature. It is very important for the heart line where it ends: if between the index and middle finger, then it indicates openness, friendliness, ability to find compromises; and if, under the middle finger indicates the selfishness of nature. From striving for perfection perfectionists heart line goes to the index finger.
If you want to know about the intelligence, willpower and spirit of a person, consider his line of mind. It starts under the index finger (bending the palm) and ends differently. Forked line of your mind implies the existence of oratorical talent and the ability to communicate, and passing through the whole hand indicates a bright personality, extraordinary personality. Short and direct line of mind indicates a lack of imagination.
The life line starts between the index finger and thumb and lowered palm down. It not only talks about life expectancy, how much reflects the overall vitality of a person. Owners of the dual-line or have a brother (sister) twin, or lead a double life. Beginning on the line of the mind indicates a habit of mind that can be a sign of cunning and guile, and also involves the suppression of emotions. Beginning under the line of the mind says about the impracticality and impulsiveness (perhaps the person lives "on the nerves"). A clear line of life symbolizes good health and vitality.
Note
To know the nature of man and predict his fate, it is necessary to study not the individual lines, and their combination, as well as the form of the palm, length of fingers, skin and nails.
Useful advice
With the age of a palm may vary. Lines of the hands, which the man writes, change is strongest, so it should be read first.
Advice 2: How to know the nature of man's hands
Palmistry (divination
by hand
) claims that do not have a long chat with the person get to know his
character
. Very carefully look at the hands of his companion.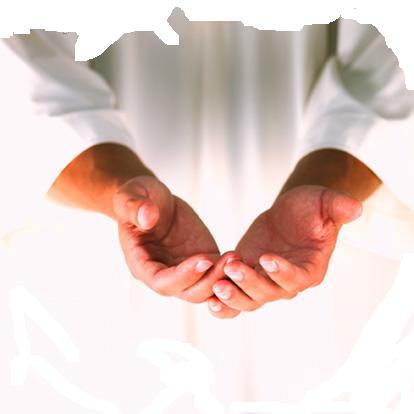 Instruction
Nature by the hand of man can be determined using the following classification:1. Elementary - a big hand with short thick fingers shows limited intelligence, propensity to superstition, rudeness.
2. Shovel (active) - palm wide, fingers with blunt ends – the person vigorous, fearless, hardworking, determined.
3. Temperamental (conical) - elongated, flexible palm with thin daugiausia fingers usually belong to a sensitive, creative and impulsive natures.
4. Square - rough palm square shaped characterwill isue law-abiding, conservative, and thorough person with strong will power and average intelligence.
5. Philosophical (knotty) - extending the hand fingers, pronounced knuckles – the person restrained, hardworking, honest, has a materialistic and logical thinking.
6. Idealistic (pointed) - long palm with very long, pointed fingers indicates the ability to appreciate true beauty, religiousness, detachment from reality, maladjustment to everyday life.
7. Combined – palm has the attributes of several types.The hand shape and character are interrelated. The most common combination of several of the above types of palms, joining them and forming features of the unique character of each person.
The author of the book "How to know the nature of man" (1897,St. Petersburg, typography Soykina), his name is unfortunately unknown, argues that the nature of man at arms can determine, noting their softness. Owners soft hands are pliable in nature, they are sensitive, impressionable and reckless.The stiffness of the hands can be either from nature or acquired over the years. A natural stiffness of the hands indicates a good ability of the personof moderate sensibility and sensitivity, and not too good manners.
Advice 3: How to determine type of thinking
Type of thinking – the most important characteristic of personality. How a person receives and processes the information, determines his aptitude, interest, and activity, where he can best reveal themselves. To determine your type of thinking, read five lists of statements below. Each of them corresponds to a certain mentality. Select the list that best reveals your qualities.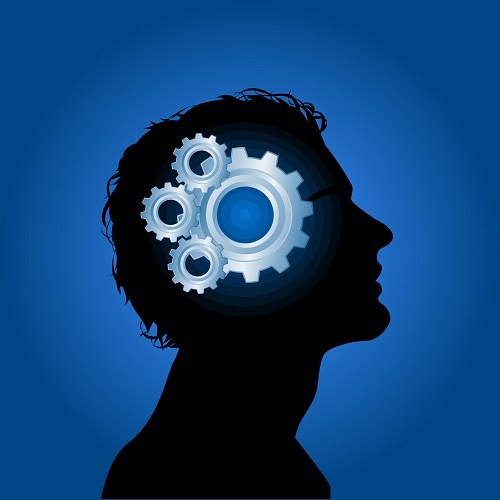 Instruction
Subject-active thinking. Inextricably linked to action, with the manipulation of objects. About people with this type of thinking often say "hands of gold", the most brilliant idea will be difficult to implement without them. Among the representatives of this category can be as fitters, drivers, collectors and artists, dancers, athletes. This type of thinking is yours, if you agree with the statements: - Make a stool with his hands is more interesting than to design it on paper.- It is true that you can touch.- At the sound of the music you have to dance.- The class was your favorite subject in school.- As a child you liked to play with the designer.- It's easier to do something than to explain the motives of these actions. - Do you like to do crafts. - Making something, you go by trial and error.
Abstract and symbolic thinking. Theoretical physicists, programmers, mathematicians, economists, and other men of science often have this type of thinking. It's easy for them to perceive the world through formulas, mathematical codes, etc. You are among this category of people if:- You like to work with your computer.- You know and love to play checkers or chess.- Algebra is more interesting for you geometry.- You are interested to understand diagrams and drawings.- You could easily learn the kanji.- The study of foreign languages does not cause you difficulties.- You are interested in the exact Sciences.- Interested in programming languages, work as a programmer.
Verbal-logical. People with this type of thinking become good teachers, researchers, translators, writers, journalists, TV hosts. They can easily Express their thoughts and convey them to others. This type of thinking prevails from you if:- You like to read fiction.- For you, it is not difficult to Express their thoughts orally and in writing.- You think an interesting job as a journalist or TV presenter.- You will not be easy to strike up a conversation with a stranger. You are important, not only the meaning but also form of this statement. In school you liked to write essays. - You like to tell my friends stories, news, read them out loud.
Visual creative. This type of thinking separates people with an artistic turn of mind: artists, poets, writers, filmmakers, architects. They subtly feel the beauty, think in images and can envision the most fantastic things. You are among this category if:- You are interested in painting, sculpture.- Familiar tunes, smells cause you have in mind a picture of the past.- Do you like poetry.- Dostoevsky was right when he said that beauty will save the world.- The plot of the movie or read the book you remember as a series of images.- You will not be difficult to imagine a non-existent animal. You think an interesting work of writer, screenwriter and graphic designer.- You love to attend entertainment events, but museums seem boring.
Creative thinking (creativity). Researchers usually do not consider creativity to a single type of thinking, as it may be peculiar to each of them and allows you to achieve success in any sphere of activity. You think creatively and know how to find creative solutions, if you agree with the statement:- Abstract painting awakens your imagination.- Work, where everything is clearly defined and regulated, boring. - You love to fantasize. - Process activities are often more interesting than its final result.- The abundance of Hobbies makes life more interesting.- You often don't even what to others seems obvious. Even the well-established process can be improved. You don't like to go the same way and generally to subordinate life to certain schemes.
Note
To determine the type of thinking can be difficult because they rarely occur in pure form, but one of them can dominate the others.
Advice 4: How to determine the nature of the gait
Everyone is different, and each has some sort of "highlight". On external signs it is possible to see how the nature of man and his preferences. The other important factor determining the character ofa man is his gait. So, consider what are the gait and the nature ofs people.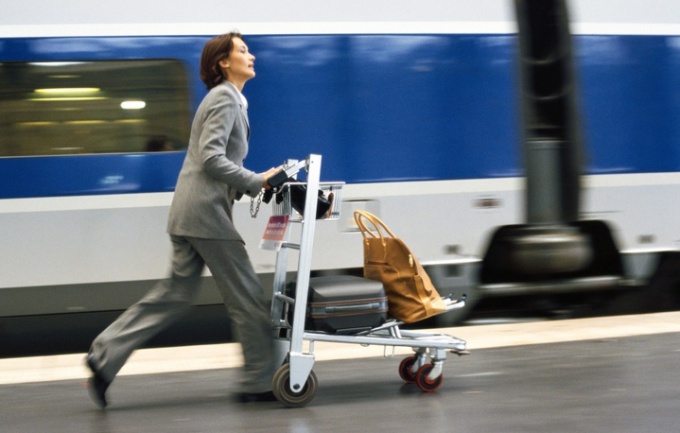 Instruction
People with a dancing gait are considered forgetful, frivolous, frequently changing their sexual partners. On such quite difficult to rely on.
Lost in thought, uncommunicative are people, with uncertain step. Are not want to attract undue attention and are not confident.
Slow, "crane" step refers to people indifferent, or, conversely, dissatisfied with everything. Such people bitter and heavy in dialogue.
On the contrary, rapid steps have people with hot nature. They are fortunate, like a lot of work and play. There is one negative factor – these people care more about themselves than about others.
Arrogant, short-tempered people go sonorous gait, clearly knocking heels. Such a gait is not an indicator of confidence, she says that people, most likely, on the contrary, is not confident. Such people often change sexual partners.
Sedate step speaks of a man balanced, calm, not capable of rash acts. Such people are loyal and reliable.
Energetic, goal-oriented nature of much waving the arms when walking. They are pleasant, and the relationships sincere.
Motionless hanging hands when walking and severe gait say, on the contrary, the person weak-willed, boring. Such people are boring in life and in bed.
Poor people who used to and accustomed to poverty, have a trembling step. They are bad lovers, monotonous life is their motto.
Fine pitch gives people pedantic and picky. They are unsociable, because communication with them gives me great pleasure.
Cheerful by nature, but also very annoying people who when you walk put the heel inside. Such people are very receptive.
So, without looking to the human "soul", it is possible to learn about his characterbut in his gait.
Advice 5: How to determine a person's character by the shape of the nose
One of the most prominent parts of the face is the nose. He may have a different shape (snub-nosed, big, long, aquiline, neat). Depending on the characteristics of the nose, it is possible to see which traits inherent in its owner.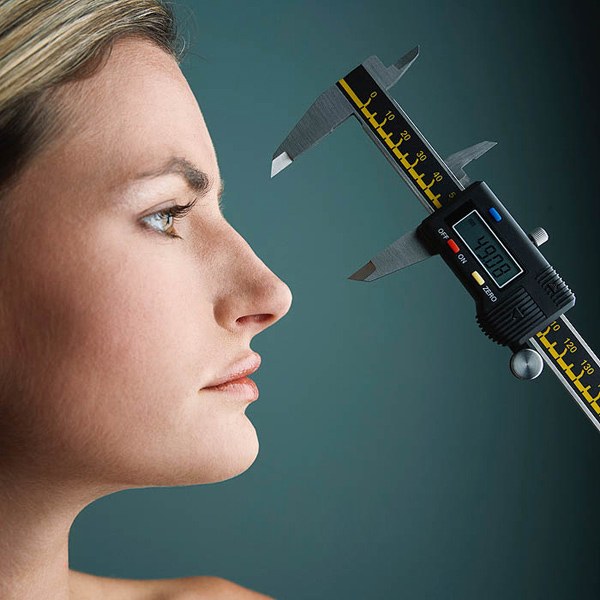 Instruction
People with snub-nosed noses characteristic of sociability. They love parties and other social events, often do not know how to keep secrets, depending on the mood. Snub-nosed people tend to realize themselves in life, to get recognition. All of this should be in some special form.
Men with such noses was easy to communicate with, kind, they have no pity for the beloved. However, they are too vulnerable and susceptible to the words. I can't stand the various intrigues and gossip.
Women play charming, charismatic and cheerful. Thanks to his perseverance and hard work, they succeed. In the personal life snub-nosed women often have problems. Despite this, they become caring mothers, loving wives and good Housewives. Money is managed wisely.
The people with big noses are ambitious people. It is strong, powerful, insistent and persistent nature. They don't accept help from others, preferring to make their own. People with big noses have leadership qualities, they are able to motivate people and lead them to a common goal.
The owners of the large noses typical of gentleness, kindness and credulity. To deceive them is not difficult. These women become loyal friends and spouses. Love animals. A soft feel for cats and dogs.
Men with fleshy noses are also different kindness. They have an analytical mind that allows to reach great heights in require logical thinking activities. As the main work they choose their Hobbies. These men are sexy, they know how to love.
Long, narrow and straight nose is common among straight individuals. Its owners are mistrustful, self-willed people, which can not be called naive and gullible. Around trying to find hidden meaning. To listen more than talk. Often left alone.
Women with long noses have a male character, they are cutting and categorical. It is difficult to please. Such traits as stubbornness, sometimes knows no bounds. Men characterized by such qualities as stubbornness, straightforwardness, distrust, independence.
Aquiline nose is found in creative, talented and temperamental natures. Its owners know how to think and act outside the box. They are charming, like when they are paying attention. Very emotional when angry are not always able to cope with his aggression.
Holders of the nose energetic, easy to succeed. Fall in love with the successful men, as they prefer "beautiful" life with comfort.
Men with such noses are adventurers. Love spending time with friends, traveling. However, new acquaintances are treated with caution.
The owners and holders of the neat nozzles are in a measure pedantic, disciplined, striving for harmony individuals. They are hardworking, punctual and able to work in areas that requires patience and commitment. They have developed a sense of humor, others around them easily and comfortably. When the situation demands it, act decisively, always ready to lend a helping hand to the needy.