Instruction
Find men's haircuts individually, because facial features, skull shape and body type dictate the characteristics of hairstyle for every man. Together with the fashion trends should take into account the anatomical nuances of appearance.
Contact the experienced hairdressers. They know how to pick men haircut, always objectively refer to the features of appearance of their clients and will definitely help to make the right decision.
When choosing men's haircuts, we must note that they are divided into classic and creative. The most simple hairstyle belonging to the first type is a haircut bald. With this hair or shave machine at all, or leave a few millimeters.
If the task is to pick up men's haircut that would look neat, you can leave short hair same length all over the head surface. Stylish and nothing more. It should be noted that such haircut is best suited to men with the correct form of the skull. You can leave the hair slightly longer at the front, you get a so called buzz cut. Most often this option prefer men with enough hard straight hair.
Creative haircuts for men help to create a unique and modern way. Select youth style – it involves strands of different lengths, messy styling.
Other options – haircut "Gavroche", with very long hair in the back and short at the temples and sides, or asymmetrical strands with bangs.
If you have a round face and chunky cheeks, select a haircut short without a clear outline at the back and sides. The whisky should be of medium length. If the forehead is low, this feature will help to hide long bangs that cover the hairline on the forehead. The hair located on it, must be laid sufficiently voluminous.
Choosing mens haircut for elongated face, first and foremost, abstain from long hair, straight parting and a drooping mustache.
Suitable haircut
with short hair at the sides (2-3 cm), the volume on top. The forehead will help to close the thinned (milled) bangs. Narrow chin mask a small beard.
When choosing mens haircuts for a triangular face you first need to disguise the forehead! Haircut needs to be equally short (1-2 cm), and the strands are laid in different directions with wax. Clearly delineated whiskey in this embodiment, mens haircuts contraindicated. There is another option: short strands on the sides and on top – long hair is modeled using mousse. If the nose is too short, get rid of the bangs.
Note
Before you perform any haircut, you must thoroughly hair comb to figure out the direction of growth and thickness. Only then can you simulate the hair. Note especially challenging for shearing of the head: the crown, frontal and occipital region. It is characterized by the growth of hair may be difficult. In addition, the density of the hairline is different in different areas.
Useful advice
To create a striking and unusual the image is sometimes not enough to find the man's haircut. Staining, highlighting or tinting will help complete your hairstyle. Ask your hairdresser to svetlice individual strands of hair or to paint them in different colors.
Advice 2 : What hairstyles men like
Sometimes the tastes of men and women are fundamentally different. This situation prevails in the world of hairdressing. Many naughty girls like short hair or African hair, but the stronger sex has his own opinion on the matter.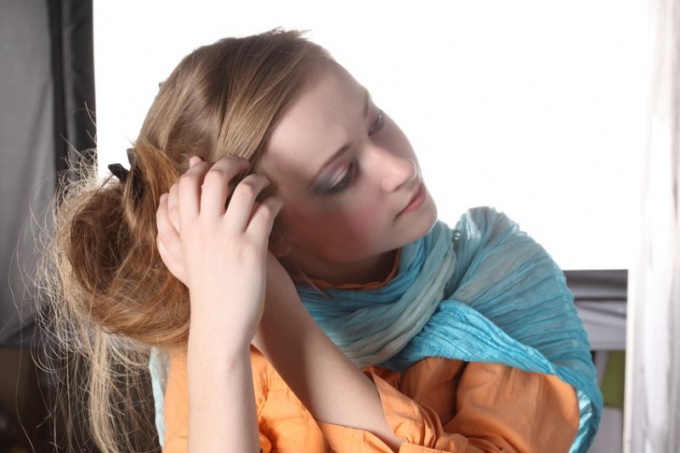 Instruction
A favorite for men are long flowing over her shoulders slightly wavy hair. To them, I want to touch, to touch, to pass between the fingers. No gel or hairspray, just natural soft curls.
Most girls remove hair in a pony tail when they have no time to build on the head of full hair. However, many men without mind from this option. Especially like how the tail looks on the girls with thick and long bangs. Fashionable trend – ponytails with fleece men also approved.
The beam on the hair, many associated with a teacher. But this Association can be positive: strict blouse with an extra unbuttoned button up, pencil skirt, stockings, pumps and a bump of hair on the head – this way like a lot of guys.
Haircut-ladder is highly welcome by men. No matter what length you hair, the hairdresser will be able to choose the option to successfully frame the face strands. And men like cleaning up unruly curls.
Many representatives of the stronger sex does not like perms. But the big curls they admire with pleasure. Because they are so nice to take in hand, to bend the curls. Try to cheat voluminous curls and makeup "smoky eyes". In the eyes of men you will become like kinodelo.
In recent decades, more and more men claim that they like braids. Perhaps they began to pull to the Slavic roots, or they remember a childhood friend's battle with protruding pigtails. Love are and classic braid to her waist, and naughty pigtails on the sides.
Most men don't like short haircuts. However, if the lady still wants to do the judges, men vote for Bob. According to them, it is associated with sexuality, glamour and freedom.