Instruction
Start with obtaining a diploma of higher legal education. Enrolled in the law faculty of any University. Specialty "notary" does not exist as such (in Russia there are units of the universities that issued it and the bar as a separate profile). When you split in the middle of training it is better to choose the specialization "Civil law", which has the introductory course "Fundamentals of notaries".
If you have a diploma from any other higher education except law, you do not have to go back to a College bench. You can enroll and finish the training of assistants, notaries or lawyers that will give you the right to claim after a few steps on the post of notary. These classes are open in many universities, academies and schools (Economics, law, business).
Get three years experience during the training. So you can save your time after it. The fact that under these conditions you will need to work only six months. Without it is a year - long internship in the public notary office or a notary in private practice. In order to begin your internship, you need to pass the exam. To practical experience you can as a notary assistant, his Secretary, a lawyer (some places are willing to hire students with incomplete higher education, in fact pay them far less than a qualified professional).
The next step is obtaining a license to notarial activities. To do this you have to pass a qualifying exam, which will take a special Commission. In the case of an unsuccessful attempt to repeat the passing of the exam you will be able only in a year.
Next you will have to wait for the time when your County will have a free unit. The number of notaries in the village is strictly limited, but there are those who will retire, freeing up space or chamber of notaries introduces additional jobs. As soon as they appear, you have one more exam to practice as notary activity in a given locality.
The learning process never ends. You have to constantly improve knowledge of the law, because in the field of notarial law is constantly changing and updated.
Note
The profession of the notary is quite profitable, but at the same time, it has many pitfalls. The slightest error in the preparation of the contract may lead not only to loss of license but to the material or criminal liability.
Useful advice
While studying in College, you can also become a notary. To do this you have to undergo practical training as assistant to, in parallel, receiving higher education, without which the career of a notary is impossible.
Advice 2 : How to learn to be a cosmetologist
The profession of cosmetologist is in demand and popular. Modern cosmetology has all the means necessary for healthy skin, and the use of advanced technologies allows you to achieve amazing results in facial rejuvenation and body correction. Therefore, the decision to become a cosmetologist a good chance to succeed.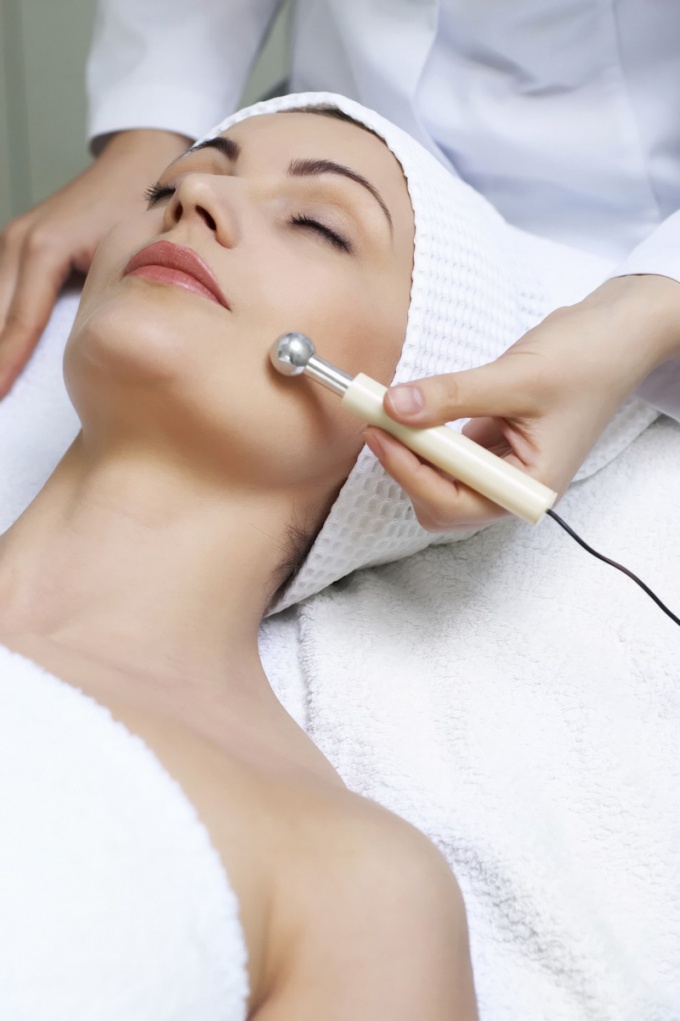 You will need
- the diploma about the higher or average medical education.
Instruction
Qualified beauty therapist must have a comprehensive knowledge and skills. In addition to the basic treatments for skin, it is important to possess all the methods of therapeutic cosmetology. Is a massage, having special drugs problem areas, hardware cosmetology, the introduction of gels, electrophoresis, ozone therapy and oxygen therapy, lymphatic drainage, electro and bio epilation, etc.
If you decided to become a professional beautician, but do not have medical training, you better get it. Otherwise, you will not be able to get on a solid course and will not be able to get a job in a prestigious salon. In this case, you can do the following: to graduate from medical school and then enroll in the cosmetology or to enroll in medical school and simultaneously study courses. If you have a diploma of secondary or higher education diploma nurses you will get in just 10 months.
Courses cosmetologists offer two types of training: short and long term. The program lasts from two weeks to several months. It all depends on your level of training. Short-term courses are generally for practicing cosmetologists who wish to improve their skills.
At the initial stage you will pass the anatomy, the biochemistry of the skin physiology, the structure of the muscles of the body and face. Then begin to study dermatological diseases and methods of diagnosis, including a computer.
Practical classes are conducted by practicing beauticians. First you will learn methods of cleansing the skin, kinds of masks, methods of care for face and body, various types of massage. Then acquire the skills to operate the necessary devices for figure correction, light therapy, electrolysis, etc. you will Practice on each other. Due to this practice not only acquired professional skills, but also understand the feeling gained from a particular procedure.
When the basic knowledge will be obtained that will teach you to create a customized program depending on the needs of the client. Courses cosmetologists also provide classes on ethics and psychology of communication with customers.
Throughout the period of training will be conducted by tests and tests. Test marks – fours and fives. If you get three, you will have to retake the subject. If something will not work out, you will be asked to work out with the teacher individually. Before you obtain a document of education, you will need to defend a thesis project.
Useful advice
Cosmetologists salary ranges from 15 to 50% of the completed order.

The average cost of a 4-week course is 8000 rubles.
Advice 3 : How to learn to cook
Cook is the most peaceful profession. It's so delicious, cozy, useful and creative. What does chef - we all know from childhood. And everyone at least once tried his hand as a chef in your own kitchen. But few seek to build a professional career in the field of cooking. To master, you need to have perseverance, patience, good memory and a rich imagination, to be in excellent physical shape and have a lot to learn.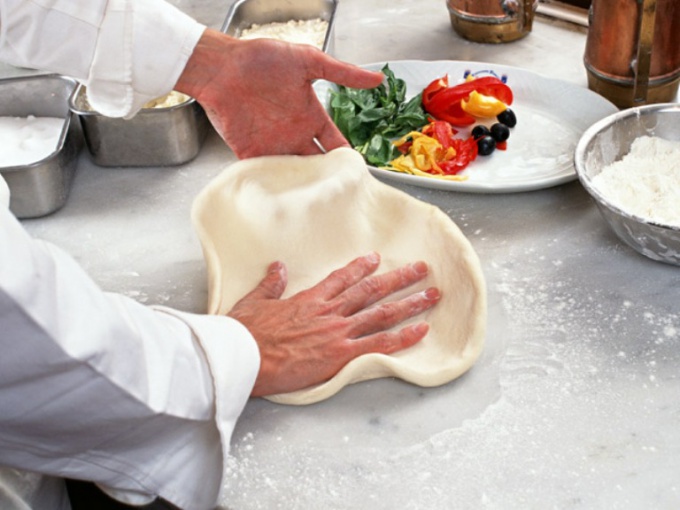 Instruction
The first skills of cooking healthy and delicious food the kids get, helping my mother or grandmother. If you, the parent noticed the child's interest in combining products, give the opportunity to develop abilities to the full. Tell the cook about the properties of products, teach proper use of kitchen appliances, cook together simple meals and make them attractive.
Need to practice cooking with children you will find in special books, which are a large assortment of shops. On many channels, especially for children, there is a special program that tells about the properties of products and rules of their preparation. In addition, in large cities on the basis of restaurants and cafes cooking classes with the children.
The next step will be the school technology lessons. At many institutions their program contains a section cooking. The classes are organized so that students had the opportunity not only to get a General idea about the profession of a cook, but try it in practice. Traditionally, the basics of cooking learn girl. However, if the young man firmly decided on a career choice and will not experience the psychological discomfort, you can negotiate with the school about access to these lessons.
After graduating from secondary school comes the choice of professional educational institutions. Becoming a chef by enrolling in an institution of secondary education: vocational school, technical school, College. Training is conducted on the basis of 9 classes and 11 classes. In the first case study will last 3 years. During this time the student will learn the disciplines General education course, similar to the 10-11 grade of secondary school and acquire professional skills. For graduates of 11 classes provided training only in special subjects for 1.5-2 years.
Future chefs are learning chemistry, biology, principles of physiology of nutrition, sanitation and hygiene, processing and storing food, methods of organizing food production, rules of cooking, culinary features and more. Theoretical knowledge is fixed in the course of practical training and industrial practice. After successful completion of final examinations students are awarded the qualification of "Chef" or "pastry Chef" 3 or 4 digits.
To continue the culinary skill attainment in higher education. Training in this area are, for example, Russian economic Academy im. G. V. Plekhanov and Moscow state University of food production. Read more about universities with the specialty of culinary profile, you can find on the Internet, from directories of educational institutions or in the education Department of the regional administration.
Programs of universities formed taking into account the latest scientific achievements. However, pay attention to the fact that higher education gives a great theoretical knowledge, mainly on the organization and management of enterprises the culinary field. At the same time universities have developed extensive contacts with foreign colleagues and there is a student exchange program that gives you the opportunity to experience the charm of a true national cuisine.
Theoretical base of education must be underpinned by practical skills. Actively participate in contests of skill, qualification increase courses, seminars, trainings, communicate in the professional community and watch the experienced chefs.
Note
A chef can't work a person suffering from some types of acute and chronic diseases: asthma, hypertension, heart disease, gastritis, peptic ulcer disease, diabetes mellitus, renal failure, rheumatism, spinal deformity and chest, eczema, and bacteria carrying.
Useful advice
The Russian proverb says: "a Good cook is worth the doctor"
Advice 4 : How to learn to pilot
Many people from time to time thinking about time. You want not only to be a passenger airliner, but also to feel the joy of flying freely choosing the path in the sky. To learn to pilot is not easy, but it is possible. Experienced pilots say that in fact the art of flying is no more difficult than managing a car.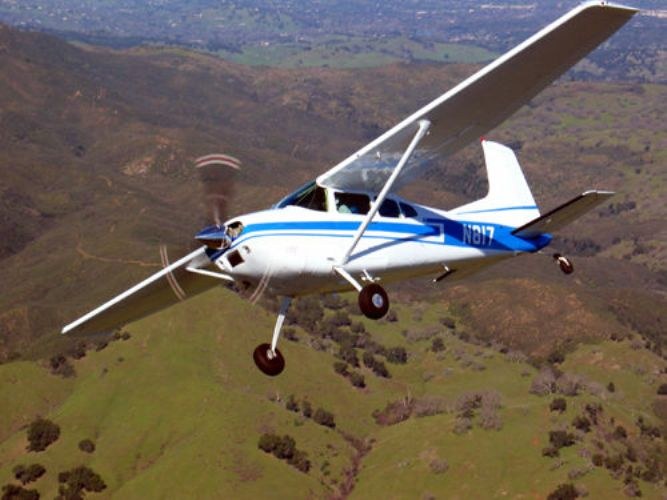 Instruction
To master the simplest skills of self-control plane refer to any flying club or aviation training center. Also provide services in training airmanship many small airfields.
If you are lucky enough to get into the school of Civil Aviation (HA), be prepared for the fact that much of the time you spend on the study of special theoretical disciplines, without which it is difficult to become a real pilot (aerodynamics, meteorology and so on). The students of such schools receive educational materials, usually free. Take the theoretical part, special attention, it will help in mastering the practice of piloting.
Choosing an educational institution the club of the Russian defence sports-technical organization (ROSTO), you'll also need to know the theory, but the main emphasis here is on practical skills. Theoretical materials in the clubs are typically provided electronically for self-study. Something new from the theory of course, you will learn from the instructor.
When choosing a place of study please note that as submits himself to one or the other flying school. KLUB ROSTO provides you flight book the standard sample and a pilot's license-athlete. The school of Civil Aviation usually have an agreement with an authorized training center, stating the training program. Watch the RAID is also recorded in the log book. To understand the issue fully, ask the program to introduce future learning, which specifies who approved – ROSTO or HA.
For a start possess the piloting skills, having worked in the air the required number of hours under the guidance of an experienced instructor. For quality learning you will need to spend in the air, minimum of 450-600 hours.
Start pilot training in the spring to summer could receive initial training and gain the required hours before the onset of winter cold. The best would be, if classes will be held approximately 3-4 hours per week for five months.
At the end of the course pass the exams and get the "right" plane. License issued by ROSTO, a little different from the one that issued the training center of Civil Aviation. However, from the point of view of practical application the document provided by HA would be more useful. The license is delivered within five to six months, so be patient. Well, the wait is quite pay off the joy of solo flight.
Advice 5 : How to learn to be a dog handler
There are people who want to associate their work with dogs. However, if you are a veterinarian, you can learn in many cities of Russia, that the faculties or courses of dog handlers still need to look. With this education, you can open a nursery, to conduct breeding work, the expertise in the ring or work in the service dog MIA. The main thing in this profession is a true love for dogs, endurance, endurance. The handlers learn how to successfully boys and girls.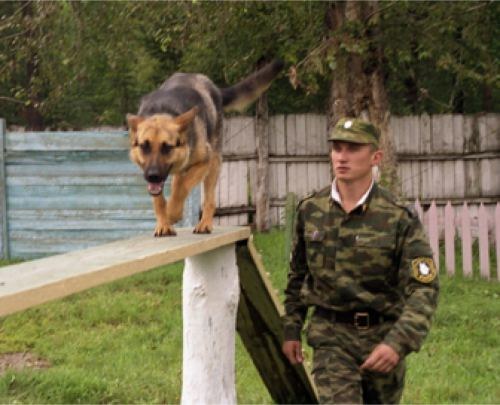 Instruction
First you need to decide on a specialization in canine. In the majority of schools are producing such professionals are offered training in the field of:
instructor breeding;
- the trainer;
- engineer with the qualification of the dog handler;
- expert on the exterior.
You need to be determined because despite the similarity of curricula and different training course, and the professional area in which you apply what you have learned. After all, one wants to engage in professional breeding, the other judge in the ring, and the third in police work or Ministry.
There are also universities, colleges and courses dog training orientation. Form of study may be full-time, part-time. In universities and colleges typically are given more basic education - partial or complete course of veterinary medicine, theory and practice of training, animal psychology, basics of genetics and breeding, exterior rocks. And the courses, which last several months collected a little everywhere, but the main focus is on the specialty which will be marked on your diploma.
If you are interested in higher canine education, you will help in behalf of them. Timiryazeva in Moscow, though the main direction of it - "the engineer" and the narrow specialization you can choose in the last year. This same University offers dog training and correspondence courses. There is a canine Department in the Moscow veterinary Academy and veterinary-dog training school. There are specialty "management in canine" at the Academy of security and law in Moscow region - branches in the cities of Shchelkovo, Balashikha, Chernogolovka. Also you are willing to accept at Saint-Petersburg state agrarian University on the animal science faculty on a speciality the biologist with a degree in "canine". However these institutions are mainly aimed at training experts and specialists in the breeding business.
If you are going after training to enlist in law enforcement, then you direct road to the Perm Institute of the Federal penitentiary service of Russia, because only here the canine is prepared exclusively for law enforcement and security agencies. Here is a clear emphasis on the detention, protection and escort of prisoners, and forensic science. When the University and College.
Secondary vocational education in Moscow construction College №38 full-time and correspondence forms of training. In the regions, too, there are many technical schools, producing this specialty. You should contact one of these institutions: Arkhangelsk agricultural technical school, the Constantine agricultural College, the Ural state College in Yekaterinburg. In the city of Volokolamsk, Moscow region is sovetchenko preparing in the field of: "canine", and "veterinary assistant". In the Pskov region in the town of Sebezh in the village of Idritsa agricultural school will teach a specialty "cynologist" and "vet-dog". In all the above colleges enrollment is based on the results of the exam on the basis of 9 and 11 classes.
You can do courses, though most often they are part-time and paid, but have the opportunity to quickly learn a profession, anywhere in the country. First it courses at RKF, the field judge in the breed and judge on working qualities. In Krasnodar kennel club "Animal welfare" training of experts-in-training and their handlers.

In Rostov-na-Donu you can listen to correspondence courses in RSKC "Monarch" based at the Russian State Agrarian Correspondence University.
Advice 6 : How to learn to be a hairdresser
To master any profession requires two phases: learning the basics and then to further improve. No exception and hairdressing. After receiving basic education will need to not only work in their specialty, but also constantly continue their education. The only way
to become
a true professional.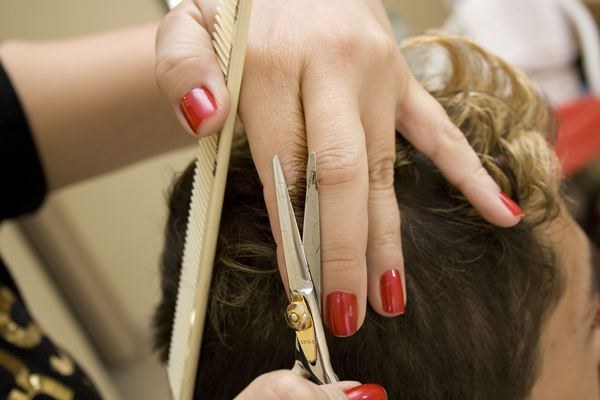 You will need
- a set of basic hairstyling tools;
- specialized literature;
- access to the Internet.
Instruction
To basic education in the field of hairdressing on short courses or in a specialized institution. Courses are more popular, because in just a few months you can get the basic knowledge to practice and to get to work.
To choose a good courses are not so simple, though offers a lot. First, ask friends, maybe they know where you can get a really good preparation. You can ask the masters whose work you like where he studied, what courses can recommend.
Selecting more suitable courses, take the time to sign up and pay. Try to visit them all and compare between them. It is often practiced free trial lesson or you can be a model for students. Ask about the training program, practical training, possibility of visits in a convenient mode and opportunities for further employment.
The other option training – specialized universities, schools and colleges. The training period is bigger, but the amount of knowledge is given much more serious. Upon completion of training graduates receive diplomas entitling them to work in the specialty.
Starting to work, do not forget about improvement of their qualification, try to follow all the novelties in their field. Attend master classes by famous stylists collaborate with colleagues.
Stay up to date with the help of specialized literature: books and periodicals. Here you can find a lot of useful information. Periodical literature is designed primarily for experienced artists who are already able to understand the diagrams. Much information can be gleaned on the Internet. Here are various video tutorials and master classes that will help you to reach new heights in mastering hairdressing.
Useful advice
Because hairdressing is a profession of creative and directly related to the communication, it is often useful not only training, but also the vicinity communication trainings or seminars on conflict resolution.
Advice 7 : How to learn to be a jeweler
Jeweler – both the artist and the artisan, who is engaged in the manufacture of jewelry. This work is interesting and varied. Upscale master manually do exclusive things on their own sketches, but the plants often practice a narrow division of labor. Among jewelers is the casters, cutters, engravers.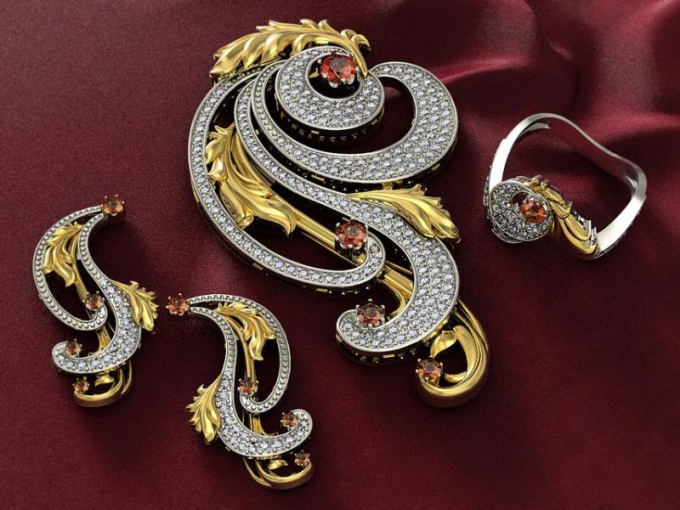 Instruction
To become a jeweler, you have to possess a number of personal qualities: perseverance, patience, and creative thinking. Working with metal and stone requires physical effort, a well-developed fine motor skills of hands and absolute view. The jeweler has forging, brazing, coining, black, inlaying and polishing.
Many of the jewelers masters of self-taught studying the profession on books, tutorials or directly from well-known and experienced artists. But keep in mind to get started on their own should have a certain capital. Desk jeweler should be equipped with a large number of tools and devices, which cost up to several thousand dollars.
The largest jewelry enterprises are constantly required highly trained specialists, therefore, many of the factories are open in the production of specialized schools for the training of goldsmiths-fitters, zakrepiv and casters. The desired profession can be purchased, after a six-month training course at one of these schools.
35 km from Kostroma is a village Red. It has long been famous for its craftsmen,jewelermi. Today Red – Russia's largest center of jewelry production. The village is known throughout the country the school of art processing of metals. COHOM – one of a kind school where students in four years, gaining the profession of jeweler generalists and become both designers, painters, engravers, sculptors.
Higher education is available from the Moscow art-industrial University. S. G. Stroganov, where the faculty of decorative-applied art there is a branch of artistic metal working. The Moscow state textile University named after A. N. Kosygin also there is the relevant specialty "Artistic design of jewelry". Please note: the Universities can do only after finishing art school or school. To study at the University will have six years.
Note
Acquiring the skill of a jeweler, will have to learn all my life: to attend seminars, exhibitions, contests to be constantly aware of new trends.
Useful advice
After gaining experience and mastering the secrets of the trade you can open your own jewelry shop.
Advice 8 : How to learn to be a stylist
Fashionable and popular to date the profession of stylist, choose both girls and boys. There are specialists in hair and makeup, and stylists for clothing. If you want you can learn both directions and provide the services of a professional stylist-imagemaker to create the image of the client.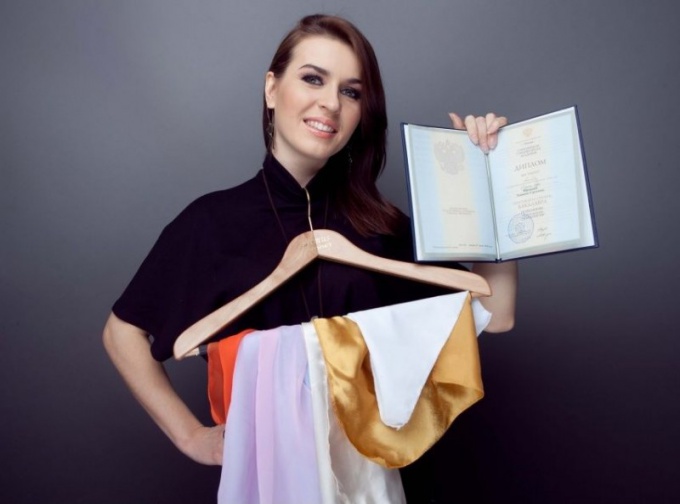 You will need
- secondary education;
- financial capabilities.
Instruction
Ways to learn to be a stylist there are several, it all depends on how much you are willing to invest in training time and money. Budget, but a long way to the profession of a stylist start at the College or Academy of hairdressing.
Learning the profession of stylist-master hair and makeup will take a few years. First you will be taught theory at the undergraduate will go to practice. Upon graduation you will receive a diploma or certificate.
Choose a school with the Department of fashion design, Academy or school for fashion to learn to be a stylist for the clothes. You should study for 2-3 years, and in high school all 5 years.
Courses – another way to learn to be a stylist. Academy and schools offer short or long-term courses stylists, hair and clothing. Select the best option for you depending on the possibilities.
In large cities there are professional schools for parents imiganation. For a fee, will teach you the basics of the profession, will hold a series of workshops. After school stylists you will be able to find their own way, will learn how to correctly pick up clothes and to correctly apply makeup. In school you will be able to improve their skills if already working as a stylist.
Thanks to the Internet to learn to be a stylist ? from the comfort of home. Find online distance learning courses stylists and sign up for webinars. Video tutorials will help you master the profession of a stylist at a convenient time for you.
If you wish to become truly professional stylist, embark on education and training in Europe. The Milan or Paris fashion Academy offer quality training for everyone. Training and internships for about a year. Get ready to significant financial costs, which will pay off while working in a prestigious company in which you're free to take with the obtained diploma.
Advice 9 : How to go to law school
The lawyer is a specialist in the field of law, which was and remains popular in the current system, despite layoffs during the economic crisis. How should we act in order to receive a legal education?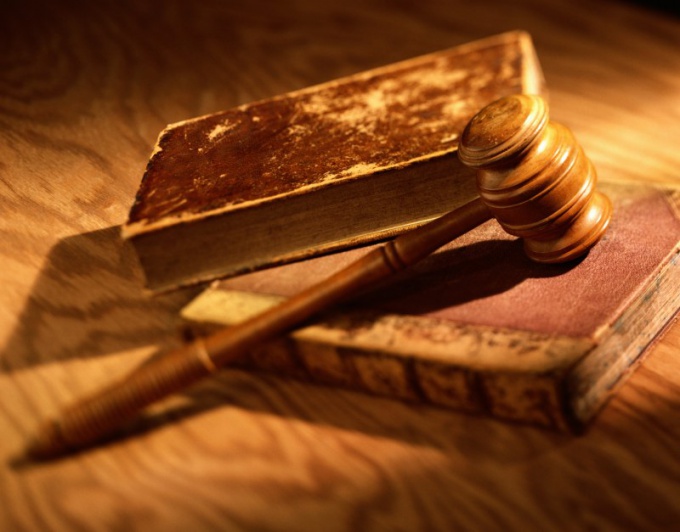 You will need
- application for admission to the University;
- results of examinations;
- characteristic;
- passport;
- photo;
- medical certificate;
Instruction
Hand over unified state examination in the following subjects: Russian language, mathematics and social studies. It is a compulsory subject for admission to law school, although some may have their own conditions, so you should know them in advance. You need to prepare for the delivery of these exams, as more high gives the right to study on the daily budget Department of most universities.
Find out in advance about this moment. If you are sure that you will be able to prepare themselves, use the services of a tutor or enroll in an exam preparation. Every day you complete practice tests of the exam, and soon you will be able to reach the level of 80-90 points, which may well be enough for entering it on a budget. But still never stop.
Remember that if you are for 1-2 years enrolled in the preparatory courses of the Institute you want to do after school, it will give you a big advantage over other pupils. First, you will get acquainted closer with the subjects of the first course. Secondly, you will be better positioned to understand the science, and, as a consequence, it will pass successfully in the exam. Courses are paid, but they can compete on price with the services of a private tutor.
Apply the law faculty after school (or secondary education) and exam. You will need a passport (copy), photos (3-4), passport, characterization, and medical certificate. Once you complete the enrollment procedure (1-2 months), you will be given a student ID and you will be able to start training.
Pass the entrance exam to law school. This is the second option of enrollment in addition to the exam. However, remember that the poor results you can count on commercial place.
Note
In law school, you can study from 4 to 5 years and be either a specialist or a bachelor. Although recent trends tend to the second option.
Advice 10 : How to learn to be an architect
To become an architect, you must obtain a special education. Such specialists are trained at the architectural academies with the specific rules of admission and entrance exams.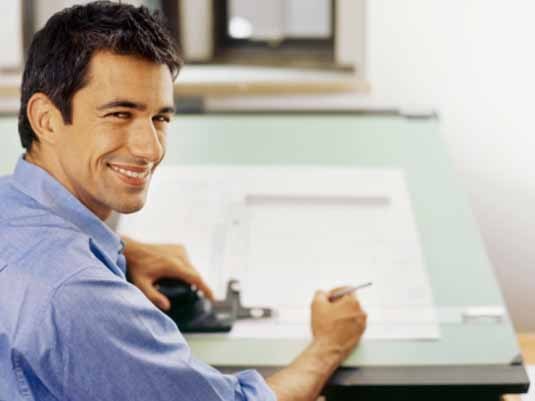 Instruction
Enroll in preparatory courses in selected architectural University. Admissions often warn students that the skills learned in the children's art school, may not be enough. So you will help to receive pre-University training. It can last from a year to three or four years, and includes training in various types of drawing and sketching. On such courses you will be able to understand whether you are interested in the profession of an architect.
Pass the exam in mathematics, Russian language and literature - these subjects are required for admission. If you graduated before 2009 - a prerequisite for the exam, you will be given the opportunity to take the tests directly to the University.
Apply to the University. You must attach your certificate of graduation, certificate, exam, passport photographs sample. In some universities you may be required to provide several drawings for a preliminary assessment of your level.
Pass the relevant exams. Usually for admission is required to draw a geometric imaginary of the body, draw a plaster head and artistic composition with a predetermined idea. During this examination will be checked by the artistic skills and spatial thinking.
When a sufficient number of points on the exam start learning at the faculty of architecture. During his studies, participate in various competitions projects for students to develop their professional skills. At the end of training prepare your thesis project on a specified topic by supervisor.
Note
Training at the faculty of architecture lasts longer than most other specialties. For example, the term education for bachelor for architects and city planners is not four years but five years.
Advice 11 : How to learn journalism
In our rapid age, with timely and accurate information is one of the factors that determine the mass consciousness. That's why journalism is called the "fourth power", thus emphasizing its impact on society. To become a professional journalist requires dedication, good education, broad-minded and some other skills.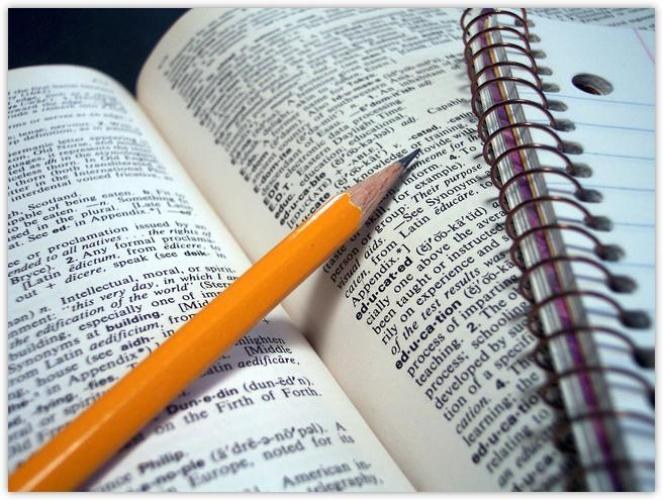 You will need
notebook;
- fountain pen;
- the recorder;
- the camera;
computer;
literary skills;
- communication skills.
Instruction
Having made the decision to be a journalist, try to get special education. Today, many universities prepare specialists for the media, but the most recognized in the country are diplomas of faculties of journalism of Moscow state University and Saint Petersburg University. For admission required to pass entrance tests in Russian language, literature, and to participate in the contest.
If the training at the faculty of journalism for some reason unavailable, then use the previously obtained education. Become an expert in the field of journalism with any special education; it is desirable that it be higher. As a graduate, say, in the fields of history, linguistics or law, you can get the missing knowledge and skills through practical journalistic work.
Consider the overall theme of their future journalistic work, determine the topics in which you feel most competent, and over which you want to work. It can be culture, science, education, social services, health care, economy and so on.
Prepare a list of several topics. Write two or three material which could be presented to the editor for evaluation. Of course, this will require not only skills of written expression of their thoughts and ownership of the topic. It was at this point begins the real study. Do not worry if at first the quality of the articles will not correspond to the best samples. Skill and professionalism comes with experience.
Select the edition you would like to work with. It can be newspaper, magazine or online publication. Write to the editor or to work with the staff, expressing his desire to work as a journalist. Make an appointment with the decision makers on the employment of workers.
At a meeting with the editor, let him know that your desire to learn journalism is not a momentary whim. Show your work and ask to see them. It will be good if you have suggestions on how to improve the publication.
Starting to cooperate with the publication, try to immediately engage in a creative process, not neglecting the most insignificant topics and subjects. Don't hesitate to ask questions of more experienced colleagues. Remember that the only stupid question is the one you didn't ask. With motivation and purpose, over time you will get skills that can make you a star, if not journalism, then, in any case, a true professional.
Advice 12 : Where to study to become a judge
Justice — the element without which there is no healthy state. The legal profession binds the servants of the law: lawyer, Prosecutor, investigator, notary, judge are all considered experts in one area of law.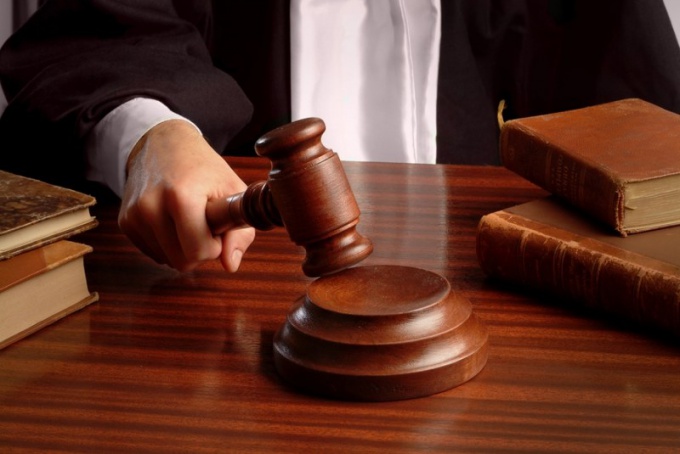 Legal education


Referee — a person possessing the fullness of the judiciary who preside over the court and oversees compliance with the law. The judge has fixed by law a status that guarantees its independence, subjection in addition to Federal law only to the Constitution, integrity and tenure.

To step on a career ladder candidate for this profession easier than others, thanks to the certainty of their actions. Future judge must, above all, to legal education. After working for some time as, for example, the legal counsel, the applicant may participate in the competition for judicial office. As you gain experience, the judge may extend the scope of activities and claim to work at higher levels.


Requirements


In December 2004 VI all-Russian Congress of judges recognized the need to strengthen the judicial system by highly qualified personnel training in Russian Academy of justice, candidate judges and workers of offices of courts, training of candidates for judges of Federal courts within one to two years. A judge can be a person over the age of 25 who have experience of the legal service of 5 years, successfully pass the qualification exam required to obtain this position. While the judge prohibited any business activities, to belong to any movements or political parties, be elected a people's Deputy.

Considerable demands are made not only to professional but also to personal qualities of candidates for this responsible position. In addition to a deep knowledge of the law, the judge must be careful and cold-blooded, possess intuition, but not rely on it entirely. Independence and impartiality are the qualities that are most important for a specialist, whose responsibilities include independent decision making and which in any case should not be about threats or "mutually beneficial proposals."


The risks of the profession


The need for this profession is ever-present, because any resulting civil or administrative conflict requires resolution. From the decisions depend not only material goods, but also the fate of the people, therefore, the importance and responsibility of judges is difficult to overestimate.

If the judge both engaged in multiple Affairs, he often work outside of the meetings and personal study. Constant need to monitor changes in regulations, paperwork not only leads to psychological stress and physical fatigue. The representative of public authority is also subject to nervous tension due to the need to control their own emotions when dealing with strangers.