You will need
- computer
speakers
microphone
- Internet access
program karaoke
Instruction
To sing karaoke on your computer, first you will need a microphone. If you do not have a microphone, it is best to buy a special computer microphone connector 3,5 Jack or usb. You can find this microphone at any computer store.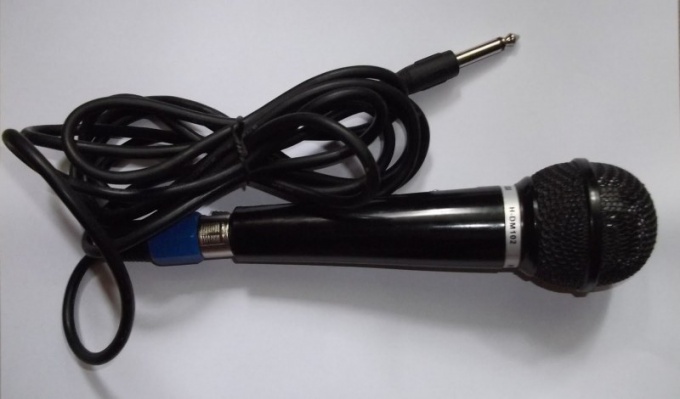 If you already have a microphone for karaoke, you will need an adapter Jack 6,3 to Jack 3,5. Can you buy it in stores the audiovisual or radio parts store. The adapter is needed so that the microphone could connect the computer connector on the Board.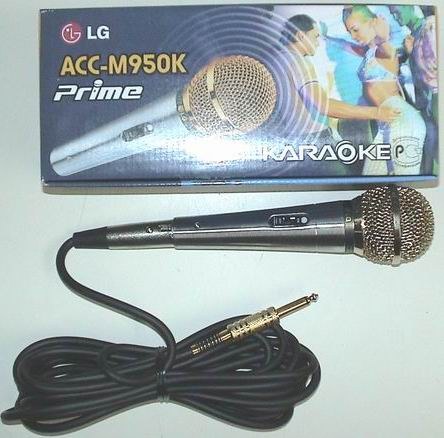 Once you have selected a microphone, you must connect it to the computer. If you have a usb microphone, you can insert it into any available usb port. If the microphone's connector Jack to 3.5, it must be inserted in the microphone Jack. It has a ring of pink.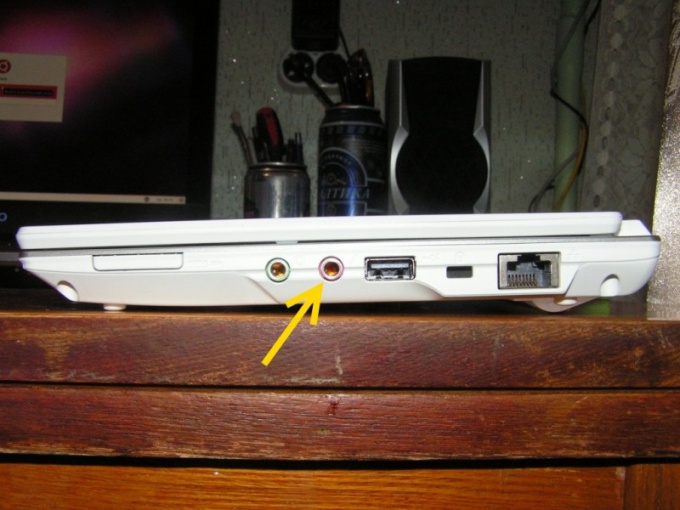 Search the web for instructions on how to enable the microphone to your sound card. You must activate the recording and playback of the microphone. Try to do it yourself. To do this, locate the icon of the program control of the sound card. Usually it is located in the system tray and has a view of the speaker. Use this menu to find a tab called Microphone or Input. And to enable "record" and "play" with the microphone.
Once you have configured the microphone, you can start to hobby - singing karaoke. To do this, go to
Karaoke.ru, choose a song, open it. Click the icon "Play" and start singing. If you want to find your favorite song, write its name in the line "find a karaoke".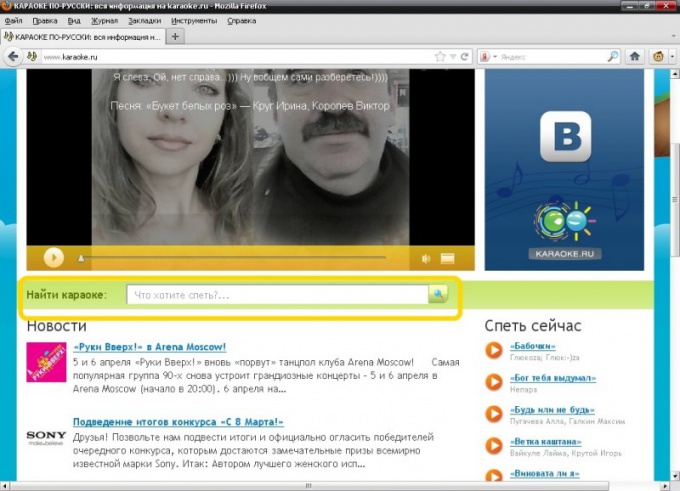 The website is also a function of recording your performance. This requires the player to press the record button (a small square on the round button). You will be able to download recorded song on your computer and listen to it later. Or put on the website so others can evaluate your singing.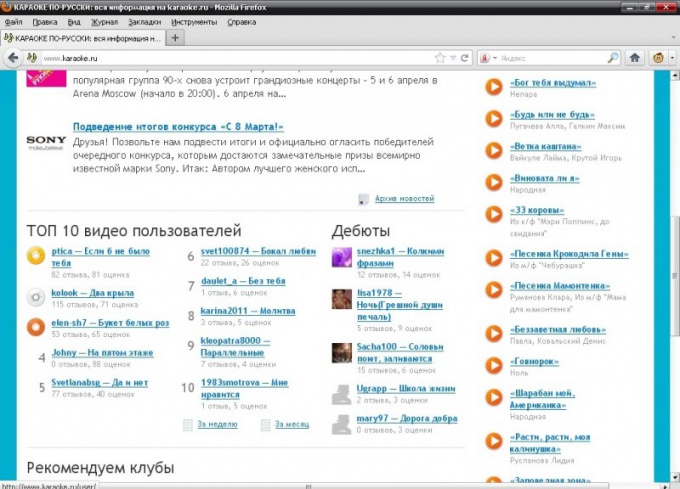 If you don't want to sing karaoke online, can download from the website and install it on your computer software for karaoke, for example, a program GalaKar from the developers site Karaoke.ru. Then you can sing your favorite songs at any time, even if the Internet does not work.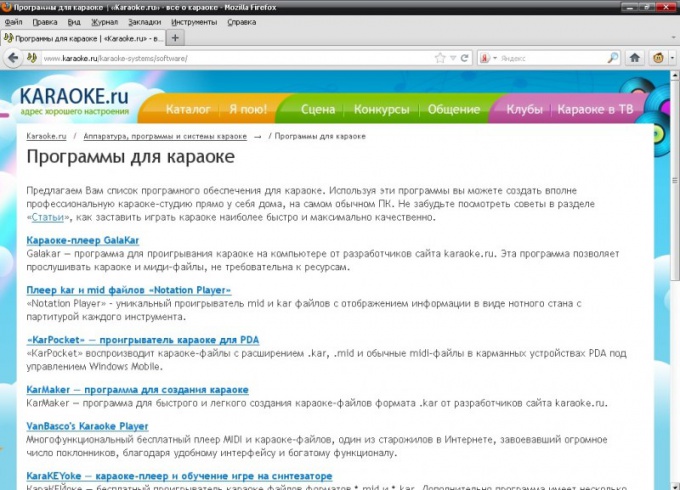 Note
If a sound doubles, leave the default soundcard, or the recording or playback from the microphone.
Useful advice
Don't forget about the neighbors. Don't make the music too loud and don't sing in the late hours when the neighbors are asleep.