You will need
— carrots — 300g;
— 500 g apples ( better varieties "Antonovka");
— 250 g of salt (small).
Instruction
Cabbage cabbage clean from the green, dirty, and damaged leaves. Cut stumps. Slice the cabbage into strips. It will be more convenient and faster if you use a special shredder. Shinkovannuyu put the cabbage in a large bowl.
Well wash and clean the carrots. Grind (you can grate). Add it to the cabbage.
Put in prepared foods, salt, lightly squeezing it and mix it. Cabbage needs to let the juice.
Apples wash, cut into 4-6 pieces and remove the core.
In a clean deep bowl put the cabbage leaves first, and then layers of cabbage with carrots and apples. Everything is tight giving hand. On top again put the cabbage leaves and a clean cloth. Close all podgajny around. To the top put something heavy. If all this is done correctly, then after 24 hours the surface will be a pickle.
A true sign of a good fermentation - if at the beginning of fermentation you will see bubbles. Remove them as and when. Order odor gases has not reduced the quality of cabbage, once a day pierce the cabbage ground to the bottom smooth pointed stick in several places. Pierce as long as the holes will not stop the allocation of bad-smelling gas.
When cabbage settles, remove the cargo, circle, cloth, cabbage leaves and a layer of cabbage, acquired a brown tint. Podgajny circle wash, washcloth, rinse in water, then in salt solution. Press the napkin and cover her cabbage. Put up a circle and the load is smaller. The brine needs to be to the edge of the circle.
Two days later, if the pickle is on top will not increase the load. Efficiently fermented product is ready to eat, when to stop lactic acid fermentation. Cabbage should be bright, with amber-yellow tinge. To quasits it is not more than 15-20 days.
Note
Don't forget to follow the cabbage during fermentation, and in time remove the gas. Otherwise the sauerkraut will acquire a bad smell.
Useful advice
Take for pickling cabbage late varieties as early varieties have a loose structure and their composition is insufficient amount of sugar. All this negatively affects the final product.
Advice 2: Can I give Apple four-month-old child
For each young mom's long awaited child is not only joy, but also numerous questions, the answers to which sometimes there is no place to learn. Some parents concerned about whether or not to give the baby four months apples.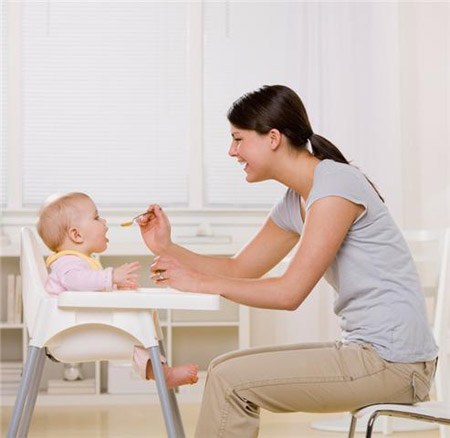 Apple juice - first of all
It is not
possible
to identify any rules that will suit everyone. Every four months child is different and only by experience can you know whether your child "adult" food, like apples.
To introduce this fruit in the diet of the little four-month-old child should be gradual, and to get started is to try regular juice. In fact, many pediatricians recommend starting solid foods with Apple juice, as it is well absorbed and in most cases does not cause allergic reactions.
Try to offer your baby a few drops of Apple juice. Better to do it before lunch, 11 or 12. Watch the reaction: if you develop a rash, gastric upset, unusual behavior – more experiment is not worth it.
If the reaction of the child causes anxiety, you can increase the dosage of the juice two to three drops every four days, slowly bringing it to a volume of 50 ml.
Now on sale there are special Apple juice for children, whose age does not exceed one year. You can make fresh juice yourself, but remember that it is best to use the yellow and green varieties of apples (red dye – very strong allergen), and it must be diluted with boiled water (proportion is 1:1).
It's time for applesauce
If your baby is happy to drink Apple juice for two weeks, most likely, the adaptation period has been completed. After this adaptation period, usually pediatricians suggest you can give the child a fruit puree. Again, this can be done only in the absence of negative reactions to Apple juice.
Here the principle is the same as a juice: give a sample a small portion – watching my reaction, gradually increase the portion. The first time you offer the kid a quarter teaspoon, it's enough. If the reaction is positive, you can add one quarter of a teaspoon every four days, until the puree reaches the 50 ml is required daily dose.
Time for Apple sauce – three to five hours a day.
You can buy ready-made sauce in the store or make it yourself. How to wash the Apple and grate it on the smallest grater (alternatively, use blender). Remember that the shelf life of juices and purees, even in the refrigerator is exactly one day.
Keys: ampicilin, ampicillin.
Advice 3: What if cabbage crack
Cabbage with improper care or adverse conditions may crack, while the harvest might be lost, if not in time to take action.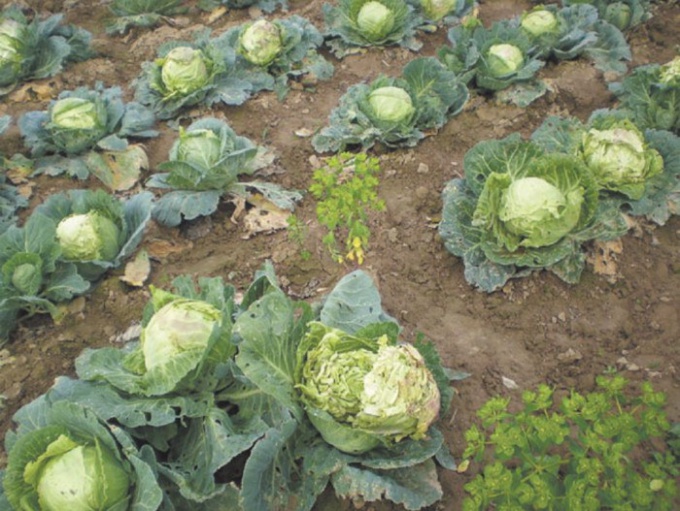 Why does cabbage crack?
Cabbage is grown in most of the garden plots, gardeners are trying to prepare her for the future, to be able in winter to obtain food additional vitamins. How big is the disappointment when, after constant care, irrigation, pest management cabbage begins to crack and rot without waiting for the date of harvest.
The reason for this unpleasant phenomenon, whether it is possible to avoid cracking of the heads – these issues are certainly of concern to many hapless farmers.
Crack can early varieties of cabbage when ripe. If you plant them, be prepared for the fact that these heads need to eat first, otherwise, severe cracking of cabbage is unfit for food.
Try to plant on a plot of different varieties of cabbage that match your current needs – for fresh consumption and for pickling need to use different seedlings.
For pickling and winter storage must be purchased resistant to cracking varieties that have medium and late ripening period. Knim include "Glory", "Gribovsky No. 1", "Moscow late" and a variety of modern breeding trends. When you purchase seeds, be sure to read information about the variety specified on the package. This is the most obvious reason for the cracking, but there is still a lot of nuances, where there may be a similar situation. These include:
Errors in care. We must remember that cabbage is a very hygrophilous, requires abundant regular watering, especially during the growth of green mass in 2-3 days.
Sharp changes in the weather, when the heat gives way to heavy rains, also is not going to benefit the quality of cabbages. In this case, changing the amount of moisture absorbed by cabbage, while actively begin to grow inner leaves and the outer are not keeping pace with growth, therefore the head bursts.
What if cabbage crack?
If you find cracked plugs cabbage, be sure to inspect all the other cabbages growing on the site. Find out what could be the reason? If the fact that planted early variety, does not remain anything else how to harvest and recycle it if you don't want the cabbage rotted on the vine. Try to avoid strong cracking, regularly inspect the plants and at the slightest sign cut plug.
If the ka head out there was a small crack, you can try to clean it with a sharp knife and cover against moisture and dust. For a short time, this method will avoid damage to the cabbage.
When the thing is severe weather changes and heavy rains, you can try to reduce the ingress of moisture into the head from the soil. To do this, gently grasp the head with both hands and rotate clockwise at 30-40 degrees. In this case, you will hear a distinctive crunch. Shallow roots will be damaged, the flow of moisture in the plant will decrease. You need to carry out this operation carefully, do not try to pry the plant from the soil, it should grow until the harvest.
Another way is to cut the bottom leaves on the plant, leaving one head. It also changes the distribution of moisture through the plant, helps avoid cracking.
Don't forget that to use the above methods may, if its cutting out there are not more than a month. In any case, you need as quickly as possible to try to shred the cabbage so as not to lose the crop.