Scandinavian style with its shades associated with light sea kiss. After all, the nautical theme is so close to Scandinavia. The style exudes simplicity and naturalness, fills your house with cosiness and warmth. No fanciful elements and ostentation. The main color of this style is white. The interior is dominated by pastel colors: beige, green, brown, blue – all in bright shades.
The Scandinavians add a bright colored accents that lends a unique finish to the room and enlivens the atmosphere. Great fit bright green, orange, yellow and blue. This style is a natural style. Here you can see only natural materials: glass, fur, leather, linen, stones, wood. Despite its massiveness, it is thanks to them the interior looks cozy.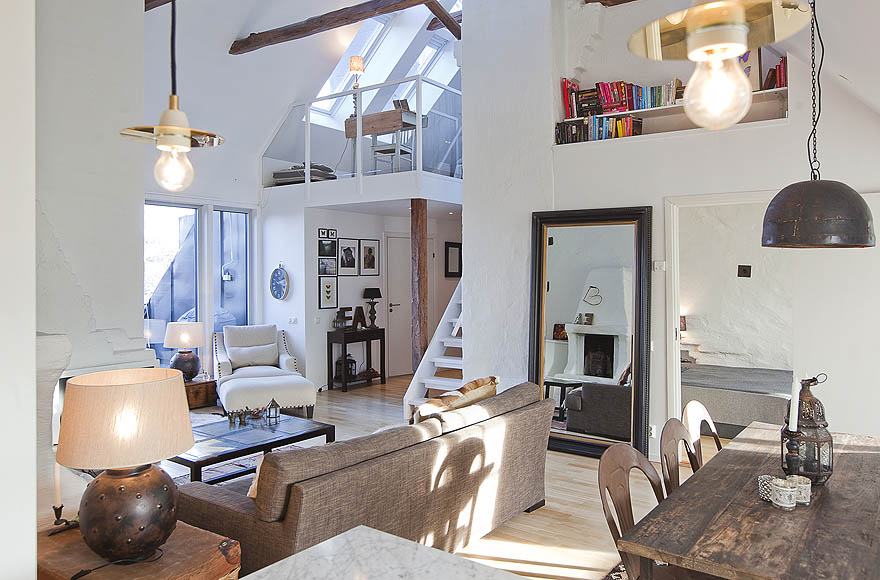 Scandinavian style doesn't tolerate excess, and therefore the furnishings are functional and simple, made of light-coloured wood. The Windows are wooden, same color with flooring. The Windows themselves are large, so the room held as much light as possible. With this calculation and the curtains used are light, usually made from cotton or linen. Floors, wood, bright colors. It also allowed the laminate or hardwood floor. As for the walls, they are plastered white, light beige, light gray, light blue paint. In the bathroom or toilet use the tiles with pale shades or off-white color.
As decorative elements used to a minimum, will be very useful to use mirrors. They give the room more space and lightness. In this style as decor glass vases look good. For giving of the special romance inside the vases you can put the rose petals. Abundantly used items lighting: floor lamps, lamps, chandeliers, candles, lamps, which adds to this light tale a touch of romance.
If you want Sunny, bright, lightweight and at the same time, bright interior, not overloaded with excess, you should look to Scandinavian style. Absolute simplicity gives a feeling of freedom and flight of imagination.