You will need
- earrings-ear-stud;
- 2 round beads of a larger size;
cyanoacrylate;
toothpick.
Instruction
Pick earrings-ear-stud with small round beads. Elegant look earring with pearls white or cream color, but you can use adornments and beads any color. Please note that the clasp, poset should be plastic. So it will be easier to attach it to the beads of larger diameter.
Take 2 beads of larger diameter than the earrings. They can be positam tonal or contrasting shades. Holes in beads must be large enough.
Apply a little glue on a toothpick and gently spread it over the hole. Allow the glue to dry up a little and insert the clasp of the earrings. Press it with force and hold for a few seconds. Do the same with the second bead. Leave them until the glue about 5-10 minutes.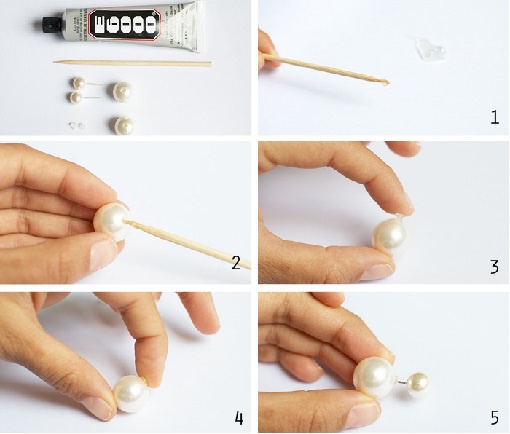 Trendy, asymmetrical and very elegant earrings are ready. Insert them into the puncture in the ear so that the smaller bead decorated lobe in front, and hook clasp with a large bead.
Advice 2: Dior
The famous French fashion House founded in 1946 by Christian Dior. Among of all products occupies a special place perfume. It is the Dior perfumers belong to many discoveries in the field of new fragrances. The first perfume was released in 1947, and now the brand sales volume ranked fourth in the world.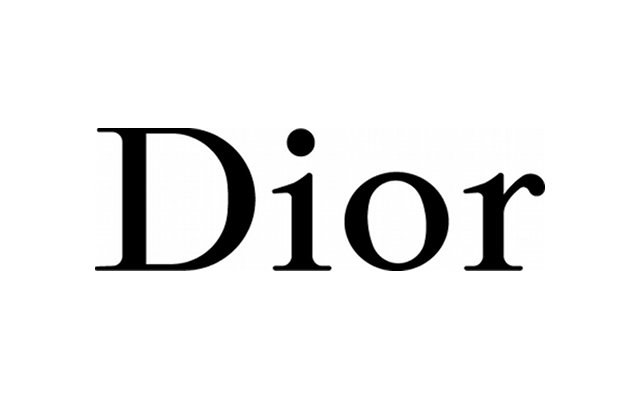 Brand: Dior
Russian name: Christian Dior
Products: Perfumes, clothes
Country of origin: France
Official website: dior.com
Official twitter: https://twitter.com/Dior
Official Facebook: http://www.facebook.com/Dior
Official Youtube: https://www.youtube.com/user/Dior
Online shopping
| | | |
| --- | --- | --- |
| Name | Internet address | Phone |
| Art-cosmetics.<url> | http://www.art-cosmetics.ru/catalog/list.php?B=364 | (495) 775-98-63 |
| Boutique.<url> | http://www.boutique.ru/dkny/ | (495)647-00-87 |
| Arbat-perfume.<url> | http://arbat-parfum.ru/product_info.php?products_id=696 | |
Shops in Moscow
| | | |
| --- | --- | --- |
| Address | Metro | Phone |
| Moscow, Petrovka, 11 | Kuznetsk Bridge | (495) 745-80-10 |
| Moscow, Red square, 3 | Revolution Square | (495) 620-31-61 |
| Moscow, Kosinskaya str., 7 | Vykhino | (495) 374-83-40 |
| Moscow, prosp. Mira, 106 | Alekseevskaya | (495) 682-59-37 |
| Moscow, Gilyarovskogo str., 4, p. 5 | Sukharevskaya | |
Advice 3: What is Pusey
Earrings
-carnations, or Posey, as they are called, appeared early in the last century. They immediately captured the attention of the beautiful half of humanity, interest in them continues unabated to this day. What are poseti? And to whom do they go?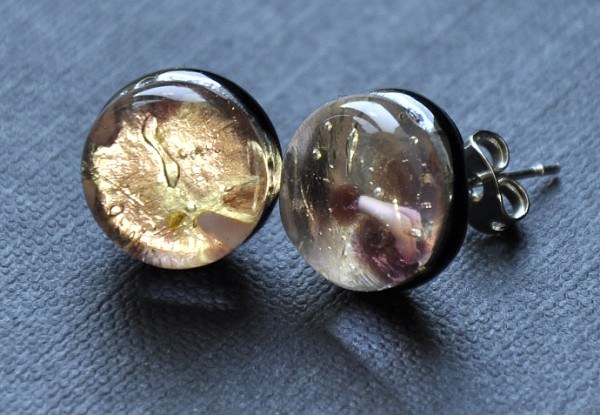 What is the secret of the popularity of Pyatov


Pusey can be called the first earrings of many young ladies. Exactly wear them to the girls after the procedure, perforation of the ears. They are very comfortable, practical and look elegant. Some instances, thanks to the excellent performance of the masters of his craft, real works of art.

Pusey attached to the earlobe through stud or pin. This design is comfortable to use, so earrings-ear-stud deliver the minimum of inconvenience: they rarely get tangled in your hair, hat or scarf, not bothering during sleep and is hardly felt in the ear because of the small weight.

In addition, earrings-ear-stud appropriate for everyday wear, and during special events. Pusey with small diamonds or pearls can be worn to work or study, and for the evening to give preference to products with larger stones.

In General Posey will suit to any image and for any age. Any woman will be able to find one suitable to her model. They go perfectly to any type of appearance – hair color, eyes and shape face have no meaning. There is little doubt in their versatility. It is quite understandable why Posey are the favorite jewelry of many Russian and foreign celebrities.


The types of Pyatov


Currently popular model of Musatov are magnetic earrings. The inside design of small embedded magnets. They stimulate the nerve endings located on the earlobe. Therefore, improves blood circulation, normalizes blood pressure, headaches disappear.

Jewellers often combined into one product several types of metals: silver, red and yellow gold, platinum. Complement Posey precious and semi-precious stones: emeralds, rubies, opals, sapphires and so on. Thanks to the light weight metal, ladies have the chance to buy the product with a rather impressive stone at fairly low prices.

In some posetech used "butterfly clasp". There are models with a fastener similar to a nut with thread. It is strung on a nail like a screw. These earrings are beautifully kept, and the probability of loss is practically reduced to zero.

Also in recent years, designers try to draw attention not to the earrings, and it is to their clasps, supplementing them with solid elements. Such instances will be found in the latest jewellery collections of the house of Dior.