Principal sculpture

The sculpture divided into 2 main types: round and relief. Round sculpture is located freely in space, it is possible to get around and see from all sides. To works of this type include the statue, statuette, bust and statuary.

The three-dimensionality of sculpture – a very important quality. When the inspection image may be differently perceived from different points of view. For example, the famous "Maenad" when scopas to change the view as if taking another pose of frenzied Dionysiac dance.

Terrain is a three-dimensional image on a plane, which forms the background. Depending on the height and depth of the images, reliefs are divided into bas-relief and the sunk relief.

A bas-relief called low relief in which the image protrudes above the plane of the background by no more than half of its volume. The bas-reliefs were often found in the art of Ancient Egypt.

High relief – high relief in which the image protrudes above the background plane for more than half of its volume. Widely known are the high reliefs of the Parthenon, depicting the battle of gods and titans and a battle of Greeks with Amazons. The reliefs decorate one of the seven wonders of the world – the Pergamon altar.

Counter-reliefs is recessed. Most often it was used for making seals. In the technique of sunk relief is made and the monument to Anna Akhmatova, established in 2006 in Saint-Petersburg.


Classification of the sculptures on the content and functions of

In addition, the content and functions of sculpture is divided into monumental, easel sculpture and small forms.

Monumental sculpture placed in the streets and squares, urban parks and gardens. It includes monuments, memorials, and monuments.

Sculpture is designed for small rooms and close range. It includes such types of composition as head, bust, figure or group. For example, the world-famous bust of Queen Nefertiti could serve as a classic example of easel sculpture.

The small sculptures intended for interior decoration. Typically, it includes small statues, and medals, gems and coins.

The sculpture to this day is one of the most popular types of fine art. Sculptures adorn squares and streets of major cities, Park and garden complexes and fountains, Museum rooms, and usual residential interiors.
Advice 2: What types of art exist
The creation of a culture-generation takes place when referring to the art treasures accumulated by society in the process of all existence. When a person has knowledge about all types of art, he can understand and realize these values.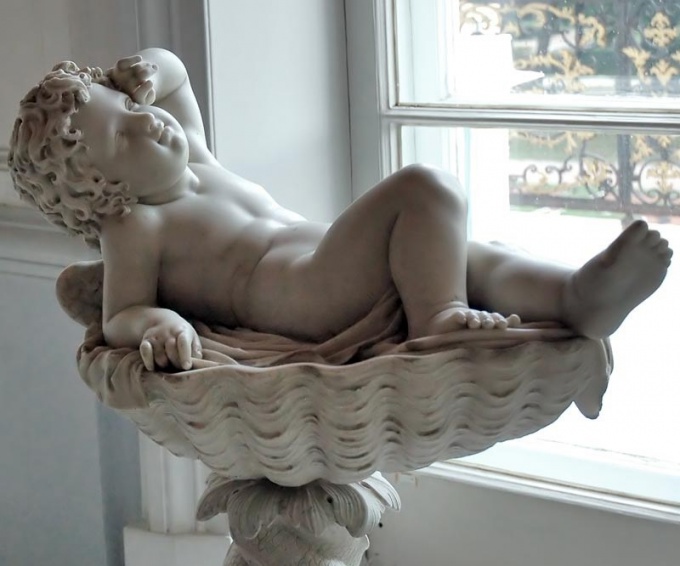 Classification of types of art


The arts is historically the form of creative activities, which have the ability of implementing standard of content. They differ in ways material embodiment. For example: in music – sounds, literature – words in the visual arts – plastic and coloristic materials.

There is a certain scheme of classification of arts, dividing it into three groups:
spatial and plastic types: fine and decorative art, photography and architecture;
- dynamic and time types: literature and music;
- space-time-types: choreography, theater, cinema.

Such a variety of types of due to the fact that individually art cannot provide a comprehensive artistic picture of the world. And the whole artistic culture in General creates exactly the same picture.


The characteristics of arts


Architecture – the art form which purpose is creation of buildings required for human activity. These structures must meet the spiritual needs of man. The architecture is able to unite with other kinds of art: painting, sculpture, decorative arts. Architectural works are more expressive than fine.

Art – creativity that reproduce visually perceived reality. The results of this kind of art have a subject form, which is not variable in space and time.

Painting - fine art on the plane, which by means of different colors deposited on a certain surface, depicts the world in reality, converted only the creative imagination of the artist.

Sculpture - fine art in space representing the world in plastic images. The main materials used in sculpture are marble, wood, stone, bronze, steel, plastic and concrete.

Decorative arts - creative activities to create everyday objects, which are designed to meet the artistic and aesthetic human needs Material to create the object of this art can serve as wood metal, clay, stone and bone.

Literature is the art in which media imagery is the word. Specializiruetsya literature on historical phenomena. It is very living, lively art system, very sensitive to all changes of life.

Music is an art, in which the means for realization of artistic images serve as musical sounds. Basic elements and expressive means of the art are: rhythm, tempo, dynamics, timbre, melody, polyphony and harmony. Music expresses emotional experience through sounds, which are based on different intonations of human speech.

Choreography is the art of movement and postures of the human body, meaningful and organized in space and time. Dance at all times was associated with the life of people, so each dance is peculiar to the nature and spirit of the people from whom it originated.
Advice 3: What kinds of decorations are there
What are the only decorations not exist. The choice boils down to what part of the body you need to decorate and how much Finance can be expended. But fashion has always been, and remains, precious stones and natural materials.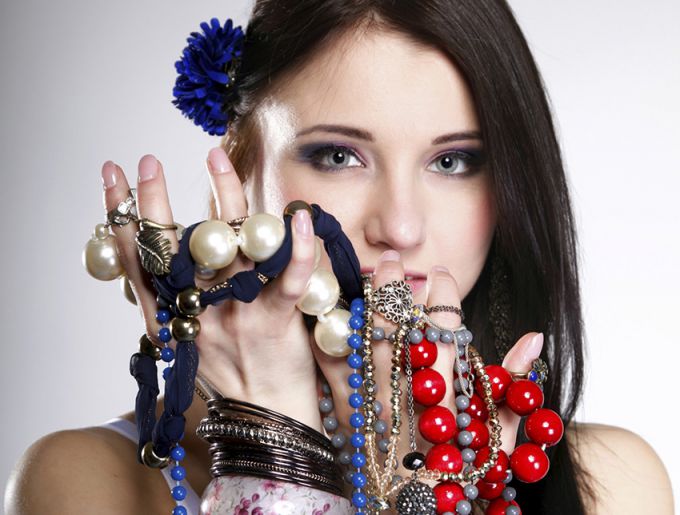 Necklaces, necklaces, collars, chains and pendants
Necklaces come in several types, with various stones, pearl, diamond. Collars in most massive with different inserts. Chain thick and thin. Chain perfect charms. They come in different shapes and sizes, for example, they may be in the form of ornament, stone flower. From necklaces or pendants has a direction on religious themes: crosses, icons, amulets, signs of the zodiac letters.
Pendants can serve as a clock that hung on a long chain. Pendants can be in the form of a container for essential oils and perfumes. Now fashion pendants stick, they are made in different shapes and look stylish. Medallions — this is also a suspension type, the principle of opening books. They often insert photos or small memorabilia.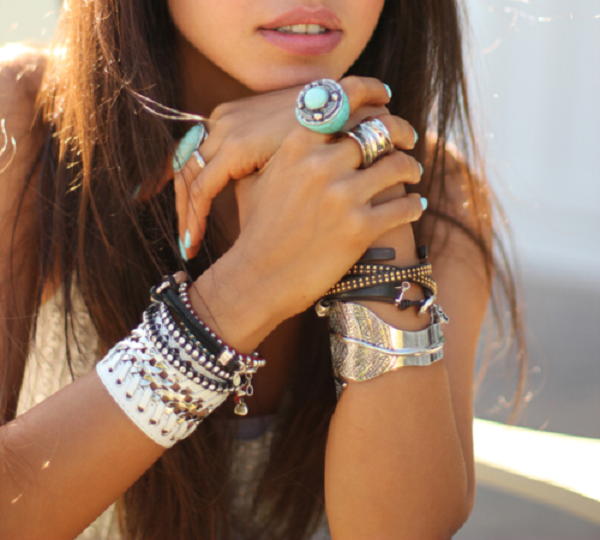 .Allow for your arms and legs, bracelets, chains, rings
On the wrists of the hands and feet can be more often to notice the chain, they are usually small and with small pendants. Bracelets of all shapes and sizes look great on the hands. In Vogue rings worn on the toes. The ornaments on the fingers – rings, thin, thick, with stones and insets. The rings are inscribed, woven from a variety of materials and metals. It is believed that gold and silver should only be worn on a particular finger, but it is not always the case.
Hair ornaments
Headbands and barrettes all the more striking in their beauty and originality. Even ordinary Hoop can decorate hairdo. Here a matter of taste, every hairstyle will suit a particular shape and size of the jewelry.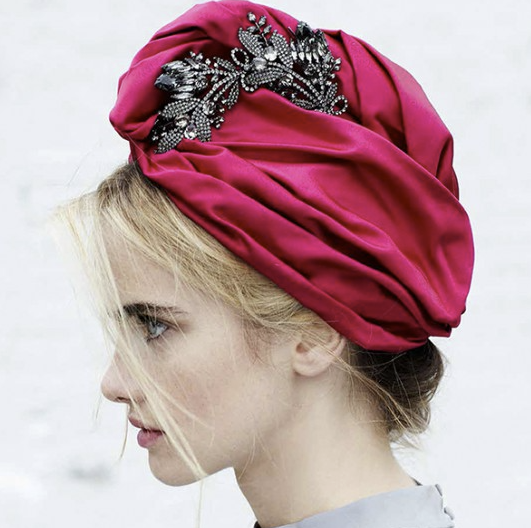 Earrings
Earrings on the ears has always been considered a wonderful decoration. Fashion piercing not one, but several holes for earrings. Shape, length, material for them is varied. Since ancient times women tried to stand out and decorate themselves. They chose bright materials or stones used to wear massive jewelry. Now the only change is the form of jewelry. They started to push under a particular style or clothing and to match the status of his mistress.