You will need
- the crankshaft;
- pistons with convex upper part;
- additives.
Instruction
In order to increase the working volume of the engine of your car, replace the native the crankshaft on the other, which has more stroke, or increase the diameter of the cylinders. Such interference will increase the maximum torque of almost any car.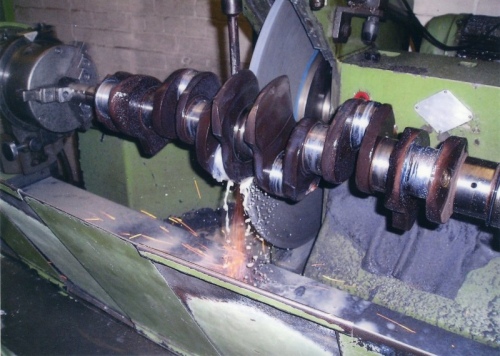 Add power to the car by increasing the compression ratio. It is necessary to reduce the volume of the combustion chamber. You can do this only by performing a milling machine (boring) the bottom plane of the cylinder head. If you don't want to reduce the height of the cylinder, a good option is to install pistons with a convex top. In addition, you can affect the compression ratio by installing a modified camshaft. This is a very good solution, because increasing the compression ratio, you will achieve not only increase power but also reduce fuel consumption.
In addition to these methods, consider these options to increase the capacity of the engine UAZ, as the use of additives that increase compression and reduce friction, as well as a modern method of chip tuning. Recently, the company Gadgetman Technologies LLC has proposed another technology, which in addition to increasing the power increases agility, saves fuel and increases engine torque. This technology provides for the creation of the carburetor or throttle node, precision chamfers. These chamfers create a swirling air flow, bringing a mixture of air and fuel until smooth.
Note
Be careful using any method to increase the power of the engine as not having enough knowledge, you can harm not only the machine but also to your health.
Useful advice
If the engine you don't want something drastic to change, use the method of modification of carburetor or throttle.