A harmonious combination
Pink color is good for accents – handbags, shoes and accessories. So spacious grey dress Jersey tee goes perfectly with the pink shoes on a high hairpin. The bag can be designed in any of the calm base tones – for example, ash-gray with silver accents. On the contrary, a plain pink scarf or a pink purse with this kit will look almost vulgar.
The most fashionable color of the season – a combination of black, white and fuchsia (bright pink).
Try to beat pink in everyday life. For example, wear a classic white t-shirt with black fluid trousers-bananas, black loafers and bright pink clutch bag. The little pink stud earrings or pink and black glasses will be the successful completion of the fashion image.
Pink is a self – contained color. Solid pink dress is a strong "statement" in itself, so it is not necessary to use additional accessories if you want to look quite restrained. Short dress in light pink silk sleeveless, but with a closed neck under the neck will be perfectly complemented with beige heels and a slouchy leather bag-pack on a couple of shades darker shoes.
More daring, but also moderate image is formed by the combination of short cotton sweaters complex cut and tight pants as the two piece pastel pink. Mother of pearl-pink lipstick in combination with dark skin "responds" to the color of clothing will bring the whole outfit together. Brown and beige shoes and bag would also be a good addition to a bold outfit.
The most beneficial light pink color looks great on tanned brunettes.
Contrasting combinations
To produce a contrasting and memorable images combine different shades of pink and blue. So, a loose silk blouse in pastel-pink hue looks good with blue jeans skinny opening ankle, and bright blue high-heeled shoes. As for the pink dresses, which is harmoniously combined with beige accessories, then on a date it can be worn with blue sandals and a necklace with turquoise accents.
The juicy combinations are obtained with combination of bright pink with the color of spring greenery. So, bag fuchsia, "echoing" with the shade of lipstick and a green suede wedge sandals can successfully beat white, beige or light gray cotton dress.
Advice 2: What color goes pink
For the combination with the pink suit and chromatic, and achromatic
color
. In combination with pink rely more on fashion trends, and if you are suitable for this kit.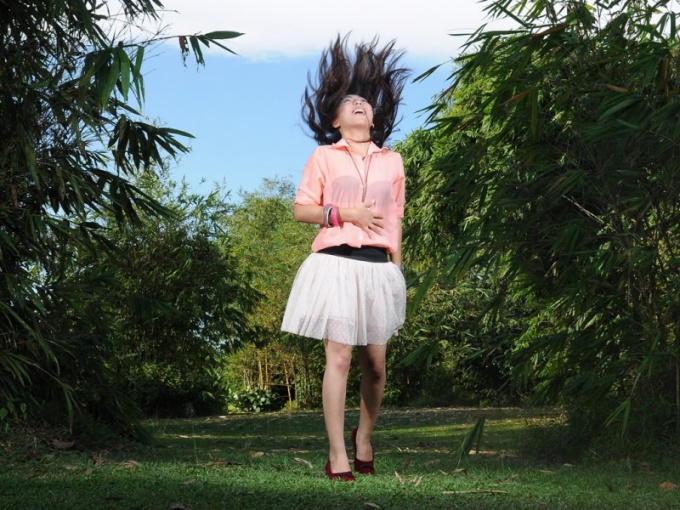 The basic combinations with pink clothes


Speaking of pink, does not mean the main color, but many shades such as Nude, mangeta, salmon, dark pink, lavender-pink, coral, neon pink, fuchsia. The list is very long. As long as you can transfer and the combination of pink with other colors in clothing. Stop you in the selection of the combinations can only be a fantasy.

The most effective is the combination of pink with a deep black color. For example, the kit can consist of a black jacket, black tight pants and hot pink shirts and a pink thin belt. Pink dress can be supplemented with a black belt, the same sandals and clutch.

You can give your image of freshness and femininity due to the combination of pale pink and white. This can be a white chiffon blouse and a pink pencil skirt with stilettos to match. Summer lace sundress with pink belt and ballet flats will create the atmosphere of lightness and innocence around you.

Looks sophisticated combination of pink and gray. Boring gray long tank top will sparkle with new colors, combined with pale pink slim trousers. Along with a gray coat advantageous will look pink scarf.


Combination pink with chromatic colors


Beige and gold hues create a gentle way combined with salmon and coral. It will look exquisitely pink dress flying cut or sewn on the figure, complemented by a beige long jacket and beige shoes. Beige tank top is perfect for a pink skirt to the floor. Of jewelry would be appropriate pink pendant on a gold chain.

Active and bright girls like have a combination of pink with blue, turquoise or turquoise. The combination can be implemented in the blue jeans or narrow pants and a pink loose t-shirt under the throat. The pink dress can be supplemented with a blue belt, jewelry and ballet flats in tone.

Pink with purple – elegant combinations for office and leisure. Working in a creative field, you can wear to work pink-orange blouse with a dark purple skirt. Rich pink evening dress beautiful shade of purple accessories and shoes with high heels.

Pink skirt and orange tank top with wide straps is perfect for evening walks in the summer. This purpose perfect ensemble of short hot pink skirt and leopard tops strapless.

Selecting combinations with pink consider your age, time of day, the purpose of the outfit. Remember that everything should be in moderation.