Instruction
Get long-term visa or a residence permit in the United States. For this you will need a good reason, because a normal tourist visa for the move is not enough. If you have enough money, the easiest way is student visa. Enroll in a University in Miami, for example, Florida international University, and get marketable skills that will allow you later to work in the United States. If you already have marketable skills, find it in Miami of the employer and arrange with him for assistance in getting you a work visa. Miami is a major financial center of the American South, so people related to international Finance, will be easier to find a job there than other categories of professionals. Also, layaway can be a lottery green card. Each year the United States play a certain number of green card- permanent residence documentation among citizens of different countries, including Russia. To participate in the lottery you need to register on the official government website and wait for a response - you pay nothing, fee is charged only if you win.
Find housing in Miami. If you have the opportunity, buy tickets and come to the city in advance to personally to find accommodation. If you don't have time, find a temporary housing on the Internet. Please only local Agency Russian-language sites focused mainly on luxury housing, often at inflated prices. Do not rush to buy a house, even if you have enough money - first live in Miami and will definitely decide whether you want to stay in this town.
If you are moving with children, take care of their integration. In a good private school or kindergarten children need to write in advance. Also find out if the selected school adaptation classes for foreign children first, every schoolboy knows good English, can be difficult to understand the teacher and classmates.
Move your stuff from Russia to Miami. Please note that transportation will be quite expensive, so take only the most valuable things.
Advice 2: How to move with children to another city
Change your life happy and exciting, and anxious. Unless someone knows for sure what awaits him in the new place? Children are often especially hard to move to another city, because they are accustomed home, to family and friends, and the reasons for which adults move, they do not understand. What you need to take care of first when moving with children and what not to forget in the turmoil?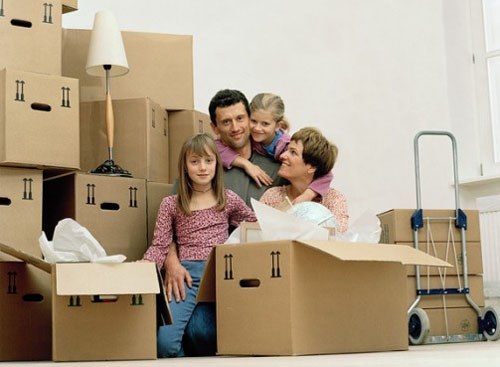 Instruction
Make a plan for the move. Include all the details. Think about when you will collect things, can we use it if it is large enough or will be better to negotiate with relatives to be with the baby for some time. Have a plan for Hiking the official authorities, a farewell party with friends and a sale of unnecessary things. You won't rush and worry if you will have a clear guide to action, and the child will not be underfoot and in the way.
Check all the documents. Make sure that all the necessary vaccinations the child has done, the physical is passed, doctors ' recommendations, in writing, received, and medical policy in place. If the child goes to school, take up a testimonial for him at the class teacher. This is optional, but at my new school the teacher will be easier to find him approach. Take care of the inquiries from clubs and sports sections. This will help to identify the child in similar extracurricular activities in another cityE. Collecting all certificates and documents – activity is quite tedious and time consuming, so don't leave it until the last minute.
Prepare the child for the move in advance. Show pictures of the cityand where you should live, tell us about its merits. If the child is old enough, take him to the reasons for the move. Tell me the truth. Don't be afraid to tell a child about the difficulties and problems that can appear in a new place. If you set your child on the move in the magical world, it will be very difficult to face the reality. Find the right words to explain that some things he will have to drop. But he will have new friends in a large apartment will have their own room and you all get together more often to go to the sea, because in the other cityyou found a better job.
Assemble an emergency bag. Even if the move takes a few hours drive, the road can happen to different surprises. Put in the bag
the necessary
medications, wet wipes, clean underwear, nuts and crackers for snacking. Don't forget to take some books, CDs with your favorite songs and toys, if the child is small.
Advice 3: How to move to England
For those wishing to relocate to England UK immigration law provides for several special programs. To move on the basis of one of the immigrant visas and lived in the UK for 6 years, to obtain citizenship.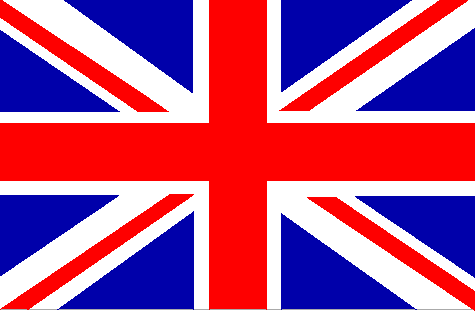 Instruction
The chance to move to England have high-level professionals, investors, businessmen, and, of course, spouses of British citizens or permanent residents. Spouses of citizens or permanent residents of England can move to England, having visa for spouses, but on the condition that the applicant for this visa (spouse) can work in England.
England welcoming to highly skilled professionals: qualified specialist with higher education, listed overseas, sufficient experience and high financial status who knows English can move to England according to the program Tier 1 General (HSMP). About the program details can be found on the website of the visa center of great Britain: http://www.ukba.homeoffice.gov.uk/workingintheuk/tier1/. The experts who come on this program, have the right to work in UK to build your business, register the company, including offshore.
Private specialist also has a chance to move to England - if you have a job offer from a British employer. You must also have a work permit issued by the UK Department for employment and be able to provide for themselves and their family (if she moves in with you) financially.
In England can also move entrepreneurs, if they can invest not less than 200 thousand pounds of equity in any company in England. Those who do not wish to go into business, however, has the ability to invest in the UK economy at least 750 thousand pounds, can move to England as investors.
To move to England and being a student. To do this, you must be enrolled in a full course of study in an English University and pass it. Together with the student can also move his spouse. It should be remembered that England equates to spouses and partners in civil marriage.
Advice 4: How to move to Russia from Kazakhstan
The move to a permanent place of residence in Russia - heavy legal process. Citizens of the Republic of Kazakhstan may be eligible for a simplified citizenship of the Russian Federation. The acquisition of citizenship implies a complete move to the country.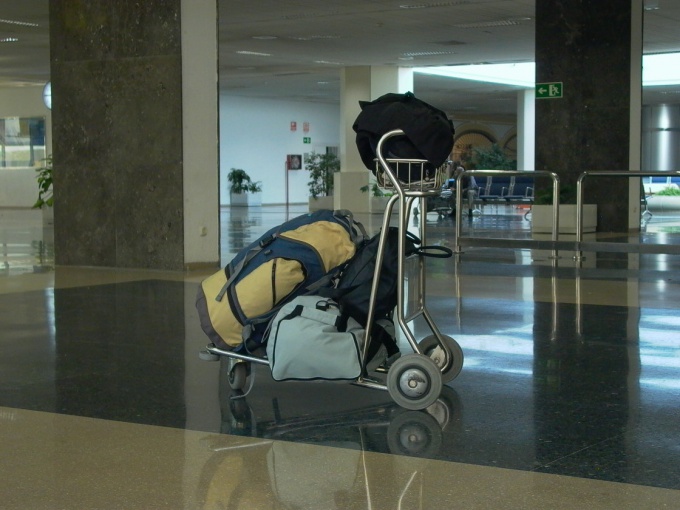 You will need
The civil code of the Russian Federation
Instruction
The process of resettlement in Russia and obtain citizenship by citizens of Kazakhstan will take approximately three months. The foreign national must be of legal age and fully legally competent. To apply for citizenship is possible if:- the applicant resides in the territory of the Russian Federation not less than 5 years;- the applicant agrees to abide by the Constitution of the Russian Federation;- has a legitimate source of funds;- fluent in Russian.The period of compulsory residence in Russia may be reduced if a foreign national has been granted asylum or is a refugee. If the person has special merits in front of Russia, he can move to country without a permanent residence.
Next,
you need
to submit the relevant documents to the Consulate, namely:- a notarized translation of the passport and copy of birth certificate;- a piece of departure on the discharge from the territory
of Kazakhstan
;- application;- copy of the migration card with the appropriate seals of temporary registration;- 3 photographs and proof of submission of documents;it is Sometimes necessary certificate of residence in the territory
of Kazakhstan
until 1991, and look to relocate.
If a citizen
of Kazakhstan
located on the territory of Russia, the documents are submitted to the FMS at the place of residence along with residence.
Then the documents are checked and agreed, and following the results of check the decision on granting citizenship.
For the removal of his property are kindly requested to provide its list. Citizens of Kazakhstan have the right to obtain personal property in the territory of the Russian Federation without paying customs duties.
Useful advice
For employment on the territory of the Russian Federation must obtain a permit, giving a statement, passport, and migration card.