Instruction
Before choosing the shoes that will rate your outfit. For casual dress will fit comfortable shoes with low heels, platform or on a continuous sole. Don't need to be on the shoes had a lot of decor, let their simplicity combined with the convenience of dress.
Dresses sport also do not tolerate unnecessary details and heels. Such dresses will fit ballet flats or sport shoes. In no case do not wear sports shoes, because it will spoil your image.
Formal dresses require formal shoes. Such dresses are the mandatory heels, preferably high. If the dress is long, the height of the heels shall not be less than 8 cm, otherwise your figure will be lost. If the dress is light and airy, it will be appropriate open sandals with heels or platform shoes.
Summer sundresses, beach dresses you wear only open shoes. The sundresses will fit both high heels and low sole. Beach dresses combined with sandals and clogs. In any case, do not wear stilettos, you will look at least ridiculous.
In addition to the style of shoes, you need to consider color. If your outfit is limited to dresses and shoes, the shoes must be the same color as the dress, or neutral, contrasting with the General view. If you wear accessories or handbags, shoes it is advisable to wear the color of your beads, bags or hair accessories. In this case your image will be harmonious and complete.
It is best to have in your wardrobe black Shoe with a heel, they are suitable for almost all outfits. And the unexpected celebration you will look gorgeous. Still, the height of the heels is better to choose individually. If you find it difficult to wear the stiletto heel and high heel, do not torture yourself and your feet. Pick shoes with a heel slightly below. But if all your life you wore low shoes, do not be afraid to try the heel – you might like it.
Advice 2: How to choose the decoration to the dress
Dress count as clothes that maximizes femininity. Wearing it, it's easy to hide your own flaws and feel like a real woman. A combination of beautiful dresses and well-chosen decorations to it will create a finished, harmonious look.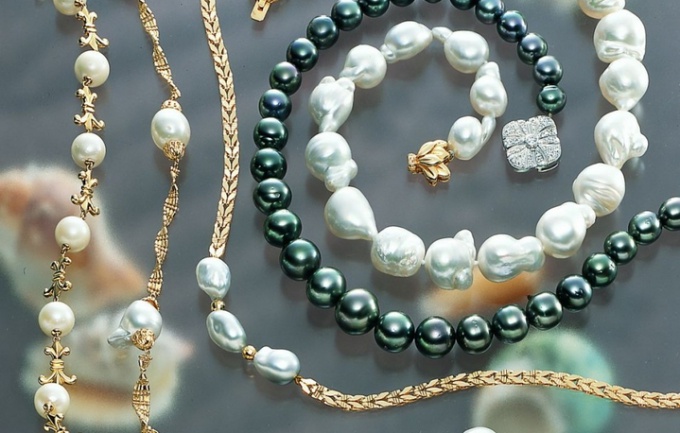 Instruction
Select a dress. To him picking up an accessory or decoration, first of all, determine what will be the style of ensemble that you would like to obtain. Business and casual dress may be transformed with decorations and become the basis of evening toilet. If the dress is purely formal or cocktail, it is very important not to overload it with accessories and decorations attached along the pretentiousness and often looks tacky.
Examine dress on the presence in its shapes of decorative elements, which themselves can serve as decorationm to your outfit. Such items are considered complex cut of the neck, with the inclusion of bows, Drapes neck, shirred, lace or just a very lush collar. These include embroidery, flowers, stones on the bodice. Very sparkly dresses, dresses using a large number of buff, Ruche and ruffles. To dresses with similar decorative elements no additional decorations are required.
Pay attention to the neckline of her dress. The classic option is the duplication of a loop hanging from the neck decoration cutout dress. For V-neckline fit chain with a pendant of different lengths, necklaces are triangular in shape with a wide neckline. If the angle of the cut is big enough or shaped, it will look good beads, round link chains and necklaces. In most cases, choker appropriate when the neckline is quite deep, or is it a bustier dress. Halter neckline, long boat, quads do not require additional emphasis, so if you really want to decorate something your neck, it can be only long, below the solar plexus, free-hanging pendants.
Take a look at the material from which the custom made dress. The finer the fabric and lighter the dress, the easier and more graceful should be a decoration to him. Fans of massive jewelry can decorate their ears and wrists, if wearing a light dress. Thick woolen dress minimalist cut also allow combination with relatively large ornaments.
Not sure about compatibility of materials. If the dress fabric metallic thread is present, the color of the metal on the decoration needs to match it in color. If you use gold in your jewelry should be silver or platinum. The same pattern applies to any precious metal. If the basis for the decoration is a ribbon, its color should overlap with the hue of dress. If the arms are bare, you can decorate the bracelet of similar material. Jewelry also looks better as a single kit.
Look in your wardrobe of various scarves. In their skillful use, they can all serve as great decorationm dress.
Note
The older the woman, the less jewelry she can afford to wear at the same time.
Useful advice
The best guide in choosing jewelry - a sense of proportion.
Advice 3: How to choose sandals to dress
Choose sandals for summer is not an easy task. Because you need them to match in color, shape and on the case to rest together. Stylists have developed a number of tips and advice how to choose the sandals under the dress.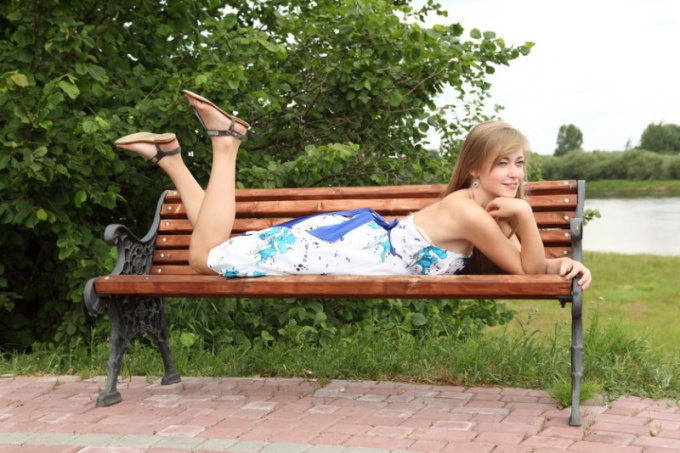 Instruction
Try to find sandals in the color of the dress. Shoes should complement the outfit. Thus, for example,
a white sundress
is best suited either white shoes or pastel tones - pink, light beige, gray, etc. Especially good if the color of the Shoe will overlap the shades to other accessories like bags.
When choosing shoes it is important to consider the length of the dress. If you wear it long, almost to the floor dress, it is best to opt for sandals. Moreover, the designers today offer a huge number of modern and stylish models. Your imagination has no limits - you can choose decorated with sequins, ribbons, feathers, stones sandals, to stay in simple models without unnecessary decoration.
Cocktail dress medium length looks good with sandals on a heel. Moreover, there is a great opportunity to show fashionable in the summer season, the design elements of heels. It is the heel of sandals is today becoming a Central part of the summer image. These embellished sandals can be different. Allowed bands and strings of ribbons, jewelry, shoes, stones, sequins etc. the Only thing to consider is what color of shoes should fit your entire image as a whole.
Sandals with stiletto and choose mostly for evening events, together with evening outfit. They visually make the legs slimmer, and allow you to "add" the growth of low women. However, you should take into account the fact that walking long in these shoes is not necessary - it is fraught with health problems.
The wedge is what makes the sandals very comfortable. Moreover, such shoes is perfect for any clothing - how to air short
dress
to long with a full skirt.
Bright sandals under the dress, you can buy only when feet have nice pedicure and waxing. Bright shoes instantly draws the eye. So everything has to be perfect.
Useful advice
In addition to the fashion trends in the selection of sandals keep in mind their convenience. According to statistics summer women move much more than in the cold season. Therefore, the convenience of footwear option is important. And if you want to wear with a cocktail dress sandals, this would also be appropriate. Just you need to choose a model that will fit the occasion and to your clothes.
Advice 4: What accessories to pick up for gray dress
Grey color is very ambiguous. On the one hand, it's boring, ugly, office, mouse. On the other, it emanates from the nobility, elegance and restraint. Today, gray can often be found on the catwalk, red carpet, life. To highlight the outfit modest shade, you should choose the right accessories.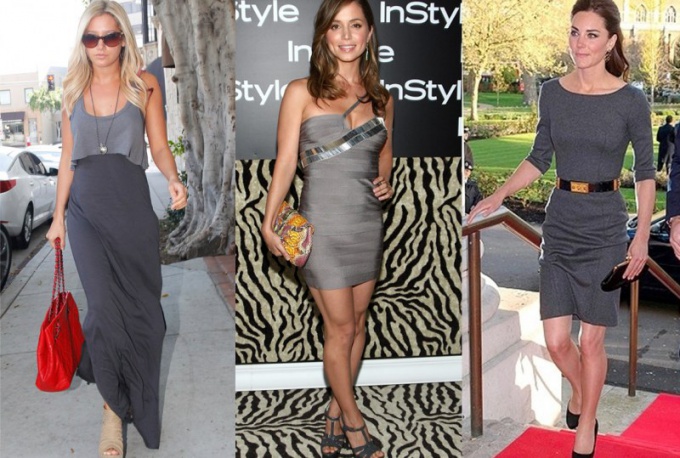 Grey dress: brevity in every day
Grey dress – a constant attribute of office decor. The color doesn't look geeky, hides figure flaws, allows you to literally disappear among the papers. However boring the way should be left in the past: today, grey dress at the peak of popularity and is a stylish item of clothing.
That grey dress looked more interesting to him, pick up beautiful accessories. To work you should not choose something bright. Focus on products calm colours: beige, black, brown, pale pink. For example, decorate the dress, a silver brooch-flower design, or use a wide leather/wood bracelets. The best shoes to the dress and the accessories will be brown or black dress shoes/ankle boots.
Grey dress goes well with silver accessories. A massive chain, multilayer necklace, long earrings, rings, metal belt will instantly transform the prude in the stylish girl.
Well as neutral accessories are the products of lilac, deep purple and blue colors. Bag, earrings with stones, beads these elegant shades will bring a casual look a touch of mystery and will make you more feminine. Note the shoes: in this case, select a bright (mother of pearl, pearl) shoes or ballet flats.
Vivid image in the gray dress
Dress gray is a great basis for creating elegant and striking evening look. The tone of the outfit allows you to pick him a lot of notable accessories that will perfectly set you apart from the crowd. Most importantly – decide on the experiments.
A very beautiful addition to the gray dress will be an original long necklace. The color palette of jewelry may be varied. Grey goes well with coral, yellow, red, blue, etc. the Shoes in this ensemble must be either to match the dress, or to repeat the hue of the handbag.
Diluting gray dress with colorful accessories, do not use many colors. Remember that the thing should remain the Central element, the other products just to emphasize it.
Wonderful accessories are the brooches, belts, scarves, shoes, juicy berry shades. This set will look dynamic, spectacular and stylish. Such a daring combination use for going to the exhibition, in the theater or on a date.
Pay special attention to the selection of tights to the gray dress. Strictly for the look exceptionally thin light beige options. When creating the ensemble on the way out, allow yourself to relax. To grey perfect bright red, green, sapphire, orange tights. Deciding on an experiment, or refuse of other accessories at all, or pick them up in the same key with a bright bottom.
Advice 5: What color to find shoes to match coral dress?
Properly fitted shoes are capable of harmoniously complete the image, make it more interesting and elegant. In this approach the dress should not only feature shoes but also its colors. Difficult choices will have to do for coral dresses.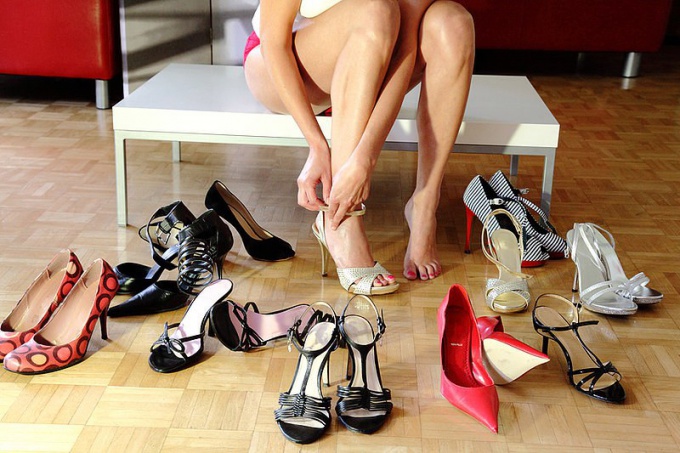 Casual and business style
Outfit coral color requires you to combine it with a certain color of shoes. While great importance is also the style of dress. Business, for example, would be best combined with pumps black is a classic of the genre, which will allow you to create an uncluttered image.
For strict dress you can also pick up shoes in brown-maroon color. But only shoes, not boots or sandals. This combination of colors is perfect for office work or meetings with clients, which do not require too strict outfit.
To business and casual dress, also suitable beige shoes, which today are at the peak of popularity. And not only boats, but also fashionable louboutins. You do not need to choose a handbag in color of the Shoe now it is considered boring. The best option bag coral color, but a slightly different shade than the dress.
Also will look good bag coral color with a subtle beige element then the image will be even more finished and refined.
Casual style allows for more daring combinations of colors. The coral dress is a light color, for example, will look good pale turquoise shoes. No less interesting is the combination of a dusty coral color with a pale lemon colour.
The handbag should be in tone with the dress or have any element matching the shade with the shoes. With this combination of colors can also be worn bag neutral beige.
A solemn and formal way
For evening events black shoes with a coral dress should be worn with caution, as these shoes require a little more dense material. Otherwise the image can get a little rough. But beige shoes will fit perfectly. And shoes of this color will be combined perfectly with dresses of any length and texture.
To the coral dress you can also pick up gold pumps, since these two colors are very harmoniously fit together to create a festive look. Particularly impressive with the shoes will look outfit, with a length to mid-thigh or knee. If the dress has a pronounced silvery elements, they can blend perfectly with shoes of the same color. Jewelry should match the color of the Shoe under Golden pumps, for example, you only wear yellow gold.
But the white shoes for the evening as to wear is not recommended. Even casual dress can be worn only in case, if you decide to create an image of the 60-ies. With this dress you have to have the white ring or collar.
Advice 6: How to pick the appropriate shoes to the dress
Shoes is one of the components of the links in the chain of transformation women. In addition, in order to make a correct concept of the style, matching shoes just needed.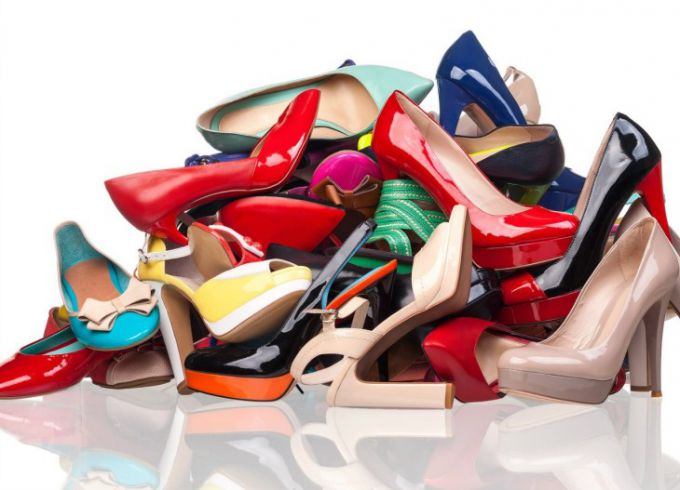 It should be noted that the selection of dresses do not always mean the key point of the hike for the evening event, so the appropriateness of the attire we should always remember, but try more carefully to pick him a suitable shoes. If it is a strict dress involving a business or formal meeting, you should remember that shoes should not be careless. For example, high "stripper" heels should be expelled immediately, as such a concept would be embarrassing and clearly not the case.
If it is assumed with pleasure, and you dress to the floor, then the choice of shoes largely depends on growth. Owner of high growth, as a rule, prefer to use the flats to visually look a little smaller. As for the dress at the knee or slightly below, this option is a favorite for girls of small stature and of various forms. For this length will fit any heel height, flats or modest Roman sandals. Perhaps the choice should depend on what event is planned to match the outfit.
The combination of the dress and forms of shoes, you should remember a few rules of selection of a single concept.
The combination of materials and color schemes. Do not pick up the bright color shoes, if the dress is print acid or its concept has focused on the combination of a large number of color schemes.
The choice of form and pads should not cause the wearer discomfort. This is perhaps one of the most important observations. It is worth remembering that if the Shoe is uncomfortable, it will change the gait. Such a moment can ruin the whole look, and dress with clumsy gait will look extremely ridiculous and pretentious.