Instruction
In most cases, as a drug used infusion of chamomile blossoms, which is easy to make at home. Chamomile flowers you can collect yourself during the period of its flowering (June - July) or buy in a drugstore ready-to-eat bags of ground herbs.
Chamomile tea can be prepared in two different ways: cold and hot. For a cold way to take about ten teaspoons of chamomile flowers, put in an enamel or glass bowl and pour two cups of cold boiled water.
Insist the cure for 8-10 hours, then strain it, and flower the remaining raw materials squeeze and throw. The infusion helps to rinse the mouth and throat, flushing a variety of wounds and burns, sore eyes. It can also be used inside in small SIPS throughout the day. Keep the infusion should be not more than two days.
To prepare chamomile infusion hot take a tablespoon of chamomile blossoms, fill it with 200 ml (1 Cup) of boiling water and leave to infuse for 20-30 minutes. Then strain and cold. Please note that plant material chamomile not to pour boiling water or boil, as it partially destroyed the main active ingredient chamazulene.
The resulting infusion should be consumed hot, three times a day for one quarter Cup. It is effective as a diaphoretic and anti-inflammatory drugs for colds and respiratory diseases. A hot infusion of chamomile are also useful in diseases of the stomach and intestines, such as bloating, cramping or diarrhea. Less effective infusion of chamomile as a sedative and relaxing remedy. In this case, it is taken in the form of heat for a quarter-half Cup in the evening before bed.
Advice 2: How to prepare chaga mushroom
Modern medicine officially recognizes, the birch fungus chaga medicinal plant. It contains a large number of acids, mineral substances, salts, and fiber. Chaga is included in the composition of medicines, helping in the treatment of many diseases.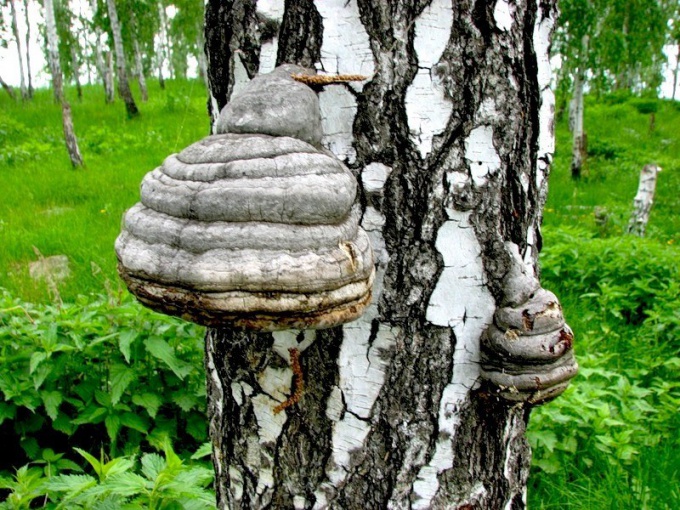 Instruction
The healing effect of the fungus depends on its correct preparation. If you just brewing a mushroom-like ordinary tea, it is good that it will, but to a much lesser extent, as under the influence of the hot water part of the healing components may be destroyed. To properly prepare chaga, cut it off with birch, rinse the pieces and pour boiled water whose temperature does not exceed room. Put the chaga into a ceramic dish, it should stand for 6-7 hours.
Remove sodden chaga and wring it. Skip mushroom using a meat grinder or grate. Heat the water in which the soaked mushroom to 40 ° C, then pour it over mashed chaga, taking one part chaga to 5 parts water. Try not to overheat the water so that the fungus has not lost its medicinal qualities. Chaga steep in a cool place for about two days. Filter the infusion and store it in a cool, dark place. The infusion should be taken for four days after it is ready.
There are accelerated recipe birch fungus, which can achieve a sufficiently high therapeutic effect, despite the fact that it is inferior to the previous recipe. Chaga rinse them, chop them into small pieces and put them in a jar. A quarter of a kilogram of the fungus need to take liter of boiling water and pour it into the prepared jar. The minimum time for the infusion is around 7 hours. Filter the infusion and drink it the next three days.
For the treatment of skin diseases is prepared as a decoction. Steep a couple of tablespoons of chaga 500 ml of boiling water, add a decoction of plantain. From the resulting broth make compresses.
If in handy to add a bit of chamomile flowers, leaves succession, currant and birch, and then pour it all into the tub, get a restorative bath with chaga, which is necessary for half an hour. The infusion of chaga prepared, pouring 1.5 cups of grated chaga five cups of boiling water.
For nervous disorders it is recommended to add the broth of fungus herbs such as oregano, mint, calendula and hawthorn. One part of the fungus brew-five parts of boiling water. The bath is desirable to take no longer than 20 minutes.
Advice 3: The use of baths of chamomile
Pharmacy Daisy – a wonderful medicinal plant, used to combat various diseases. Prepare decoctions and infusions: they are present in the basis of medicinal baths.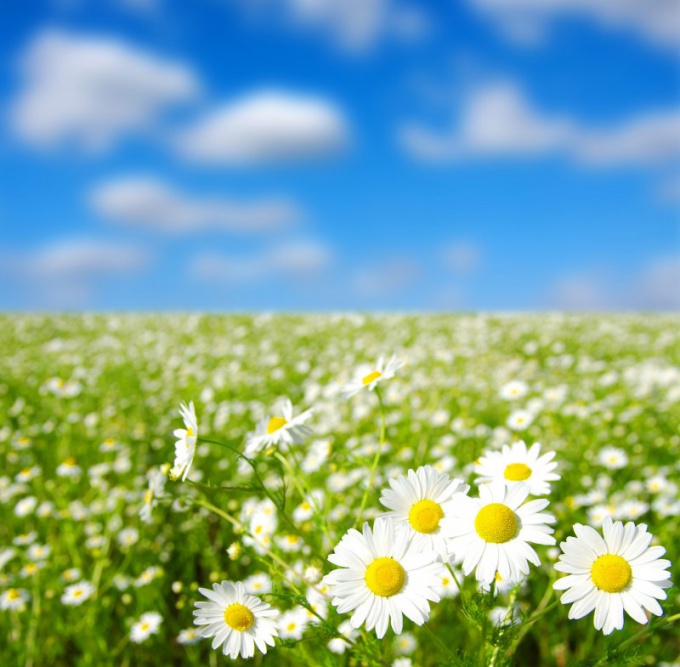 Chamomile is rich in Karenina, phytosterols, gum, Caprylic, isovaleric and onilovoy acids, beta-carotene, choline, triterpene alcohols, and other biologically active substances. It is used as anti-allergic, soothing, analgesic, anti-inflammatory and disinfectant, as well as "preparation", accelerating the healing process of tissues.


Chamomile baths – an effective aid for sore joints

For inflamed joints is recommended to prepare chamomile infusion from 50 g of dry inflorescences and 10 liters of water. Chamomile pour boiling water mixture for 15-17 minutes and filtered. Prepared according to this recipe, the infusion is cooled to a comfortable temperature and pour into a bowl. The tray need to do for 18-20 minutes. The treatment course is determined individually.


To reduce pain and relieve inflammation in arthritis and gout, you can use chamomile bath prepared from 400 g of dried flowers and 5 l of water. Drenched with boiling water raw insist 1.5-2 hours, filtered and diluted with boiled water (amount of water depends on the volume of the basin). The chamomile bath temperature should be 35oC - 37 o C, and make it should be a day for 12-15 minutes. Although the treatment course is determined individually and depends on the severity of the disease, on average it consists of 13-15 treatments.


Treatment of cystitis chamomile baths

In folk medicine in the treatment of cystitis is recommended to do a chamomile soak. To do this, take 150-170 g of dry powdered herbs and flowers poured it raw a liter of cold water, put the mixture on the stove and bring to a boil and once it boils, slowed down the heat to low, cook for another 7-10 minutes. Cooled to a comfortable temperature, the broth is filtered and diluted with warm boiled water (amount of water depends on the volume of the container in which taking a sitz bath). The temperature of the treatment solution should be 37 o C - 38оС. Such a bath should be done twice a day for 8-10 minutes. The number of procedures is determined individually in each particular case, but usually this treatment lasts 5-7 days.


How to treat candidiasis using chamomile baths

To prepare a medicinal composition, you will need 0,5 tbsp. of dried inflorescences of chamomile, 0,5 tablespoon of dried and chopped herbs Potentilla and a liter of water. Raw material is poured boiling water, cover the container with the mixture with a lid and insist the composition of 13-17 minutes. Then the infusion is filtered and diluted with warm boiled water. Use a ready-made tool for the sitz baths, which should take about 15-18 minutes.